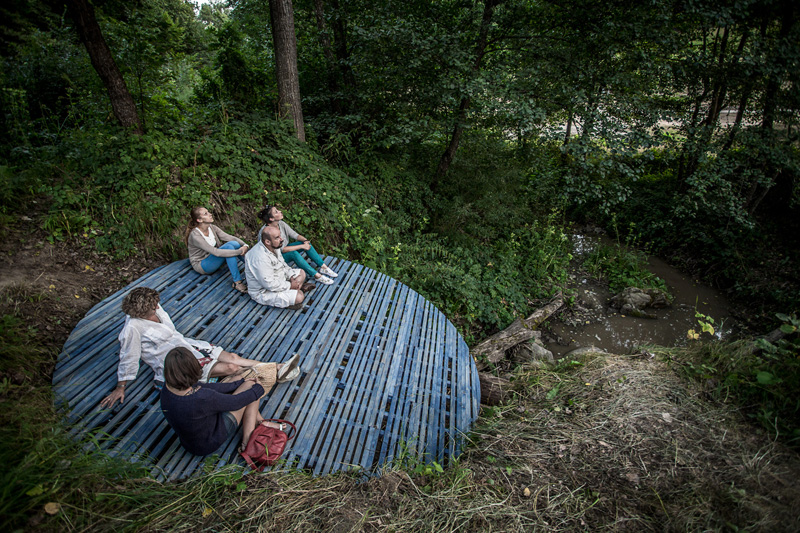 Created from a collaboration between Studio Nomad, batlab architects and CsomóPont of the Noise Workshop, the Ika mediation spot is designed to draw attention to a neglected part of the stream Ika, located in Transylvania.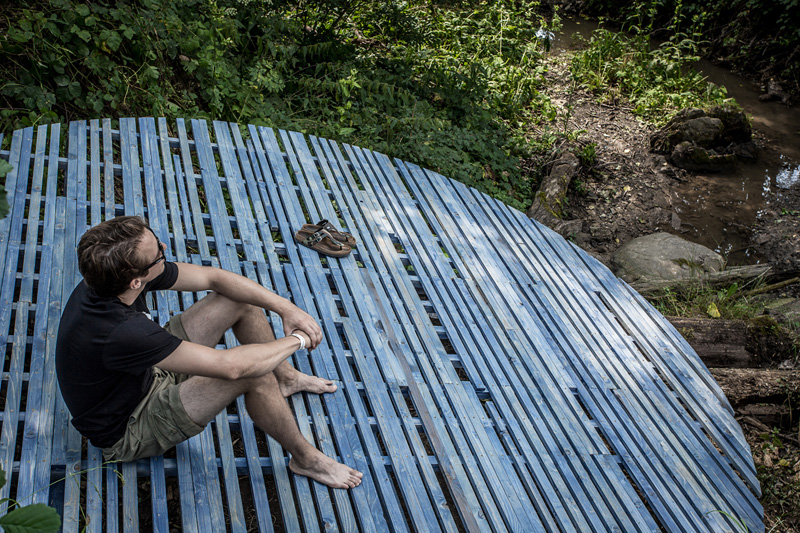 The design of the 13 foot (4 metre) spot was a result of fitting it into the natural conditions of the collapsed bank of the stream. The spot is supported by a fallen tree, which also allows it to slope towards the waterfall.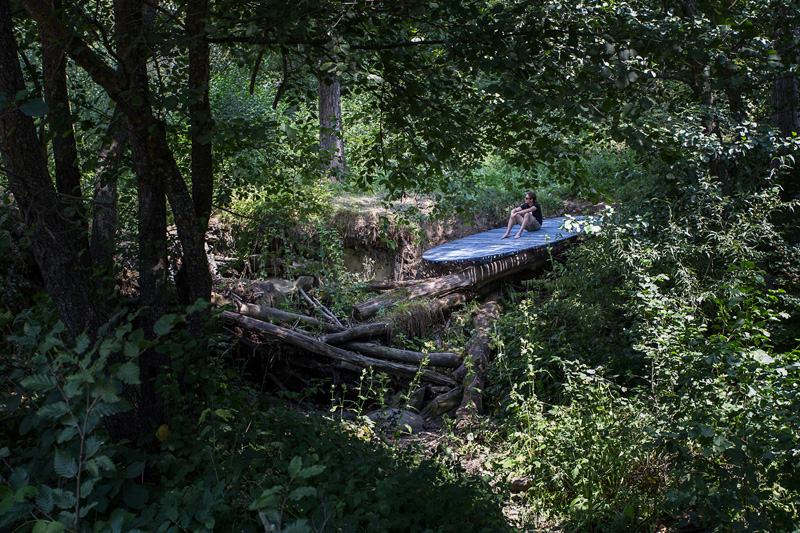 Supported by the fallen tree, the cantilevered wooden disc stretches out above the bed of the stream, and will stay there until nature reclaims it.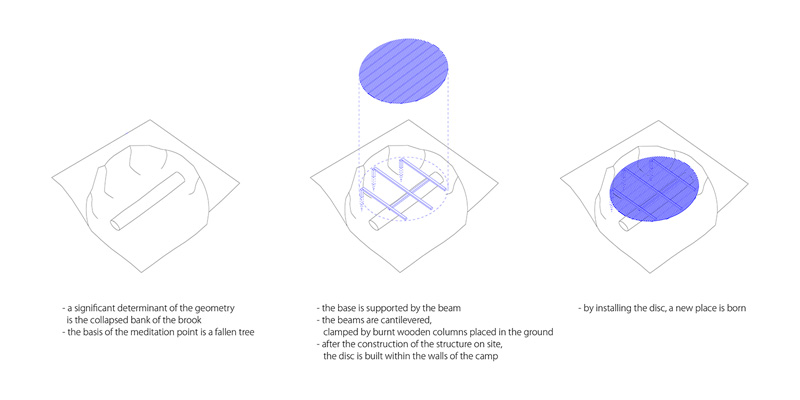 Designers/architects: batlab architects (Gergo Batizi-Pocsi and Peter Batizi-Pocsi), Studio Nomad (Bence Pasztor) | Team members: CsomóPont (Botond Boloni, Zoltan Gal) | Photography by Bence Pásztor