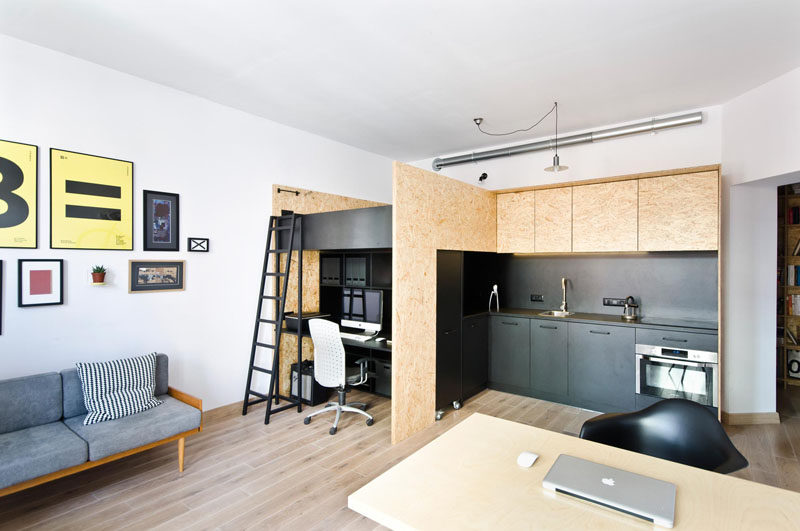 Maciej Kawecki, owner of Brandburg studio, tasked mode:lina architekci to design an interior for an apartment that would be both his home and design studio.
The space, just 398 sq ft (37m2), needed to have everything to be able to live and work.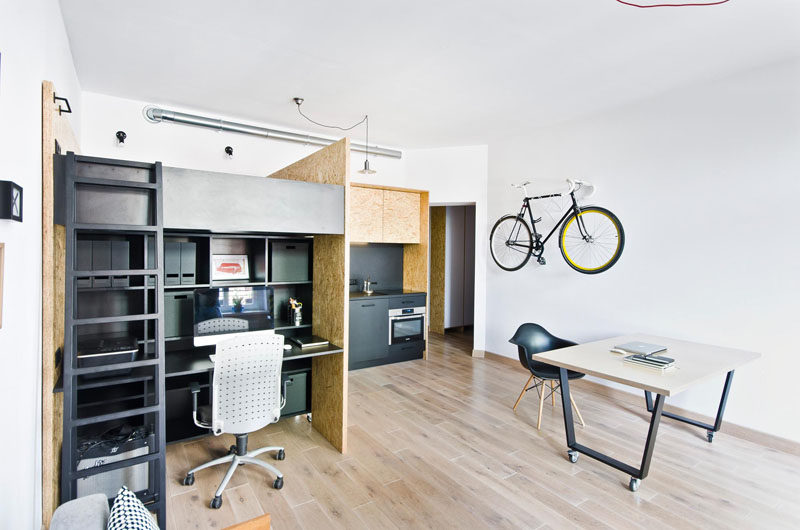 ---
A multi-functional box was built that includes a fully equipped black kitchen, that contrasts the wood used to create the box.
---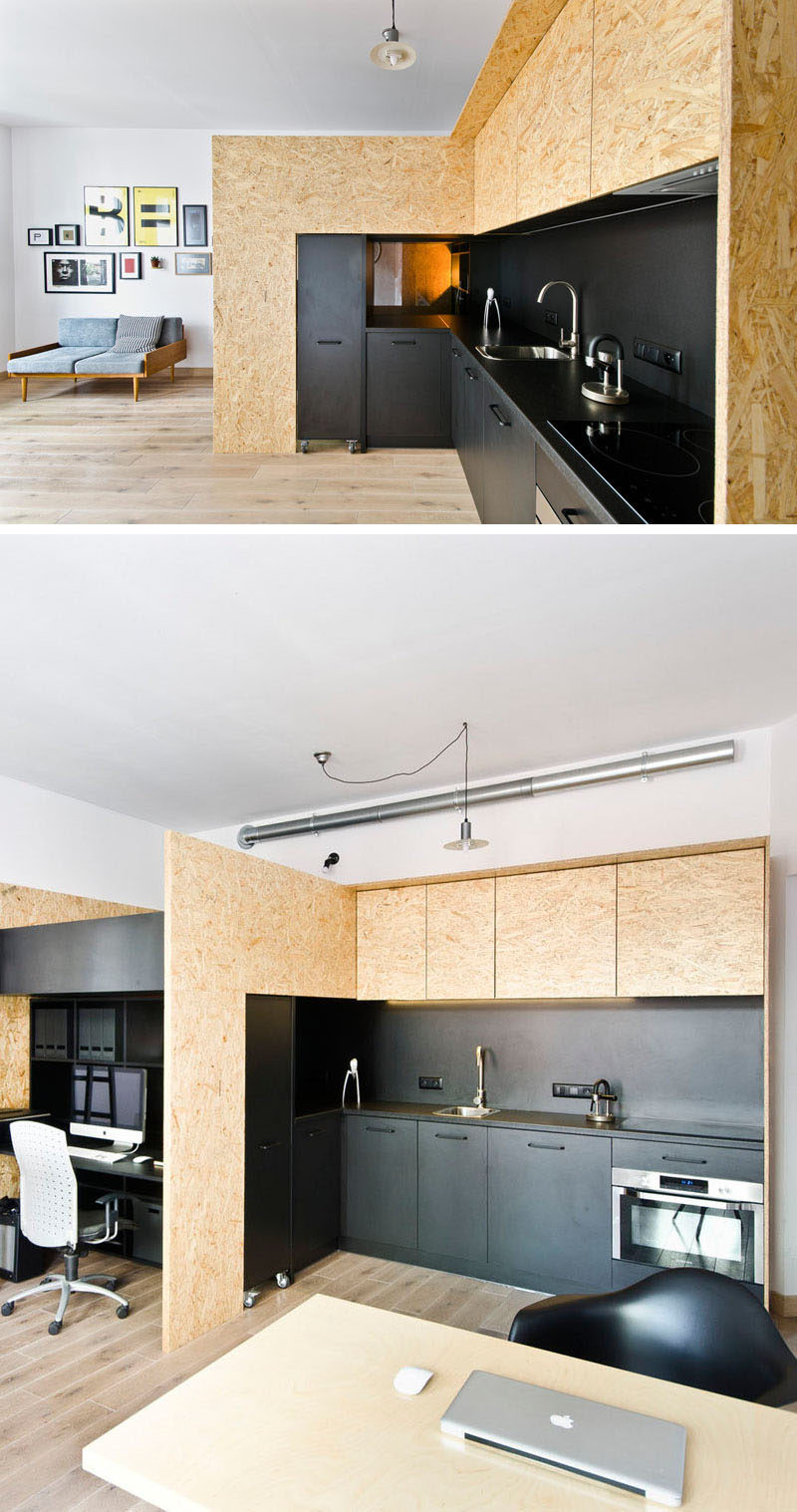 ---
There's a work desk that matches the black of the kitchen, and just a short climb away is the bed, positioned on top of the desk.
---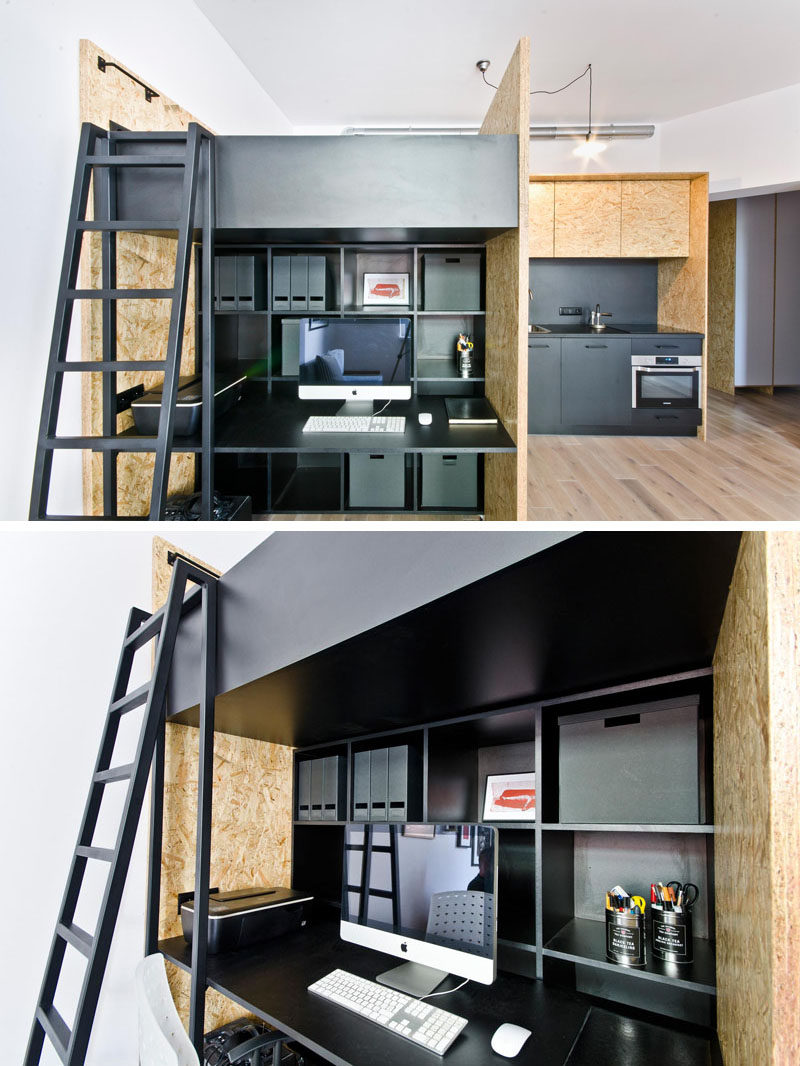 ---
A mobile shelf unit can be pulled out from behind the desk, and be positioned anywhere in the apartment.
---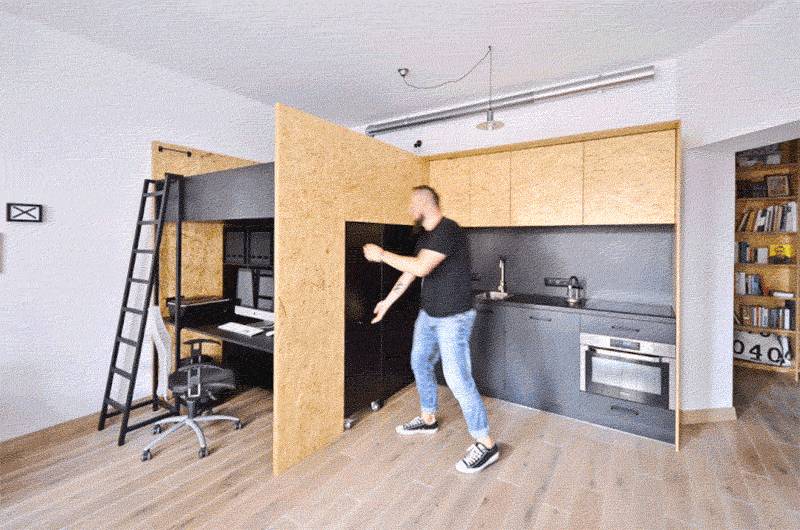 ---
When the shelf is removed, it reveals a cleverly concealed "hiding-room", with toys and "lil'pirate's" treasures for the 6 year old son of Maciej.
---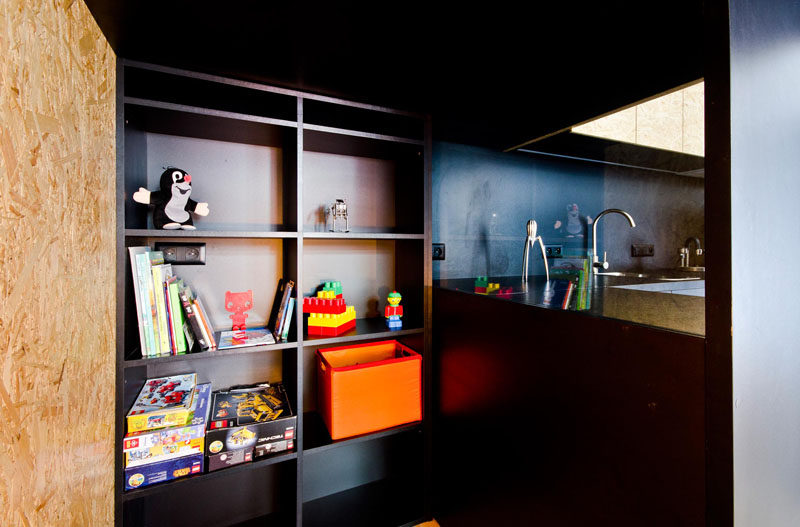 ---
The rest of the apartment has been left open, with a large dining table that can be moved and wheeled around the space depending on the need, and a wall mounted bike rack lets the bike become a piece of art when not in use.
---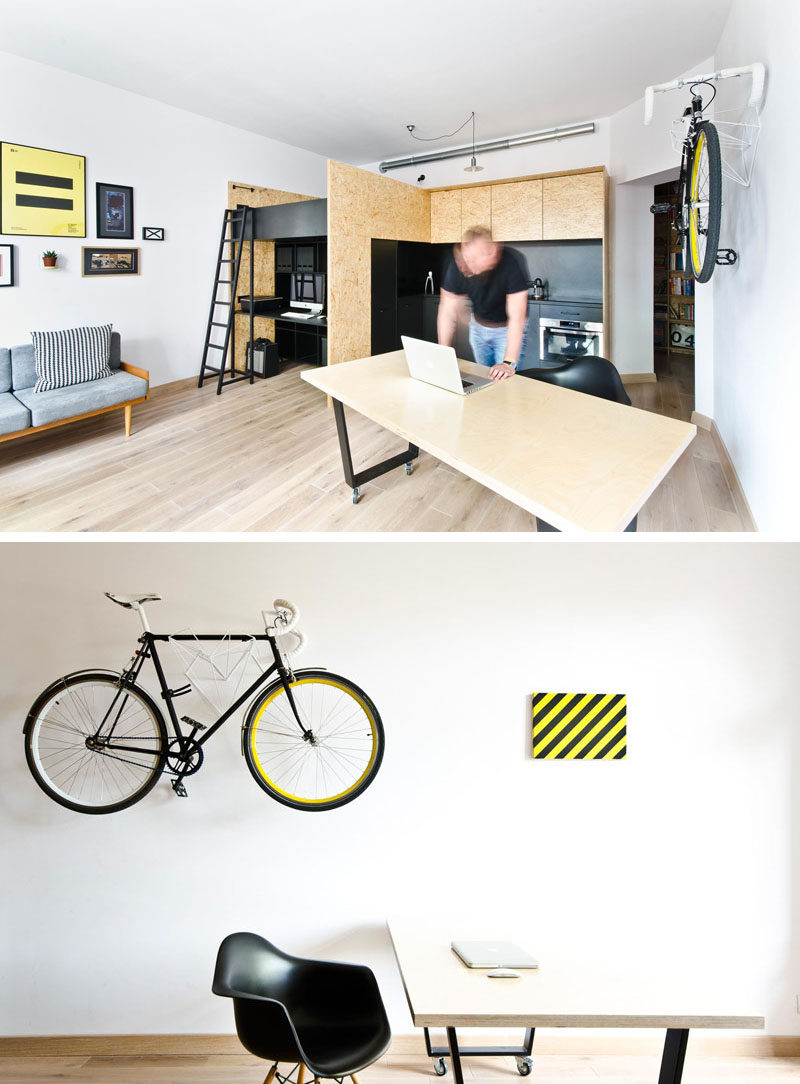 ---
On the opposite side is the small lounge area and the window. There's also a set of doors that lead out onto a balcony.
---