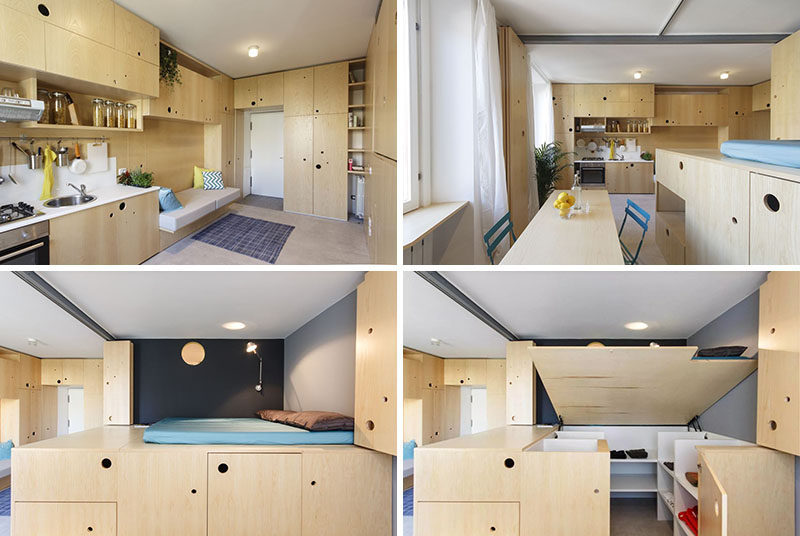 Measuring in at just 322 sqft (or 30sqm), this apartment in Milan, Italy, is small, but it has everything you need, including a kitchen, lounge, bedroom, bathroom and dining room.
When designing the apartment, PLANAIR had to get creative in the layout to make everything fit and include as much storage as possible, while keeping the apartment light and airy.
Let's have a look at what they did…
---
The front door opens up into the lounge and kitchen area, where there are plenty cabinets for storing food, clothing, books etc…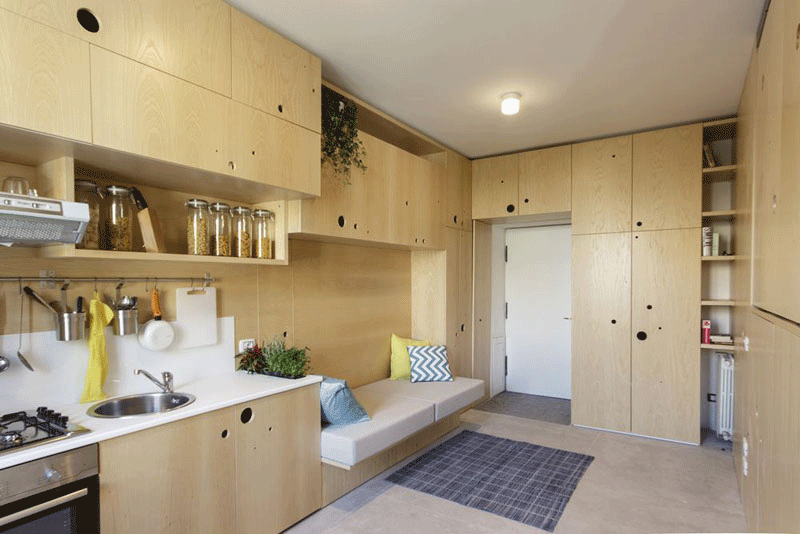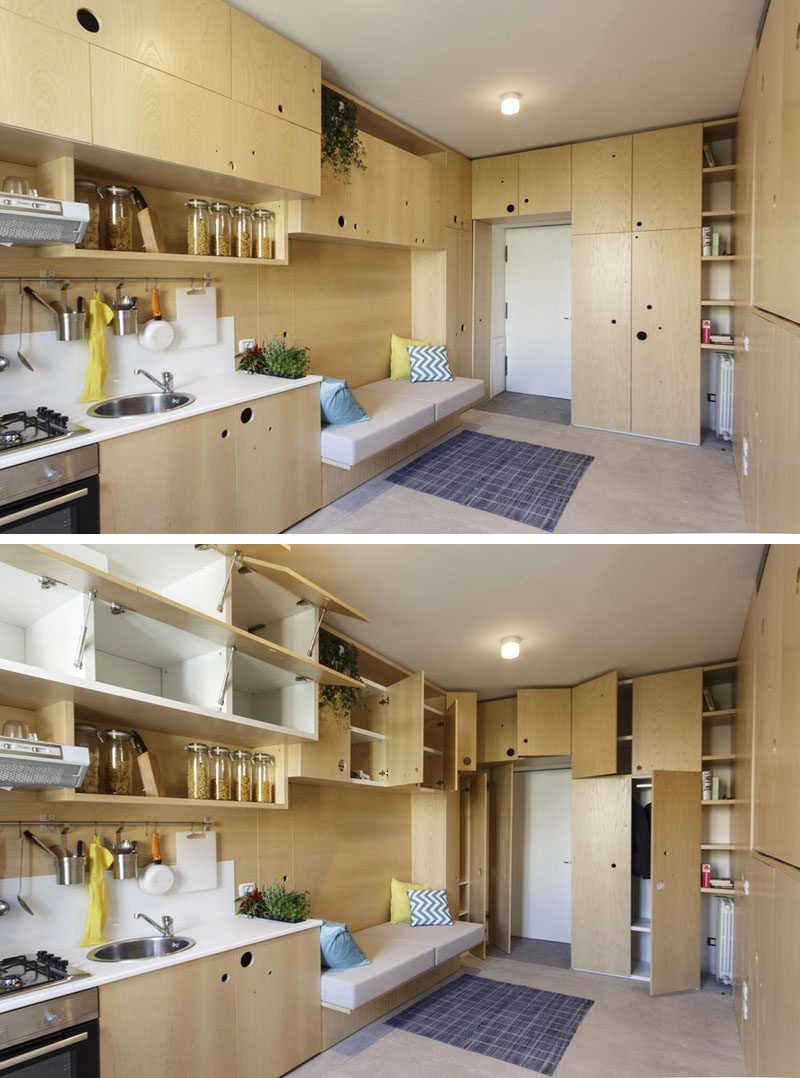 ---
Looking towards the window from the front door, you can see that the lounge and kitchen run along one wall in this tiny apartment, with the opposite wall hiding the bedroom and dining room.
---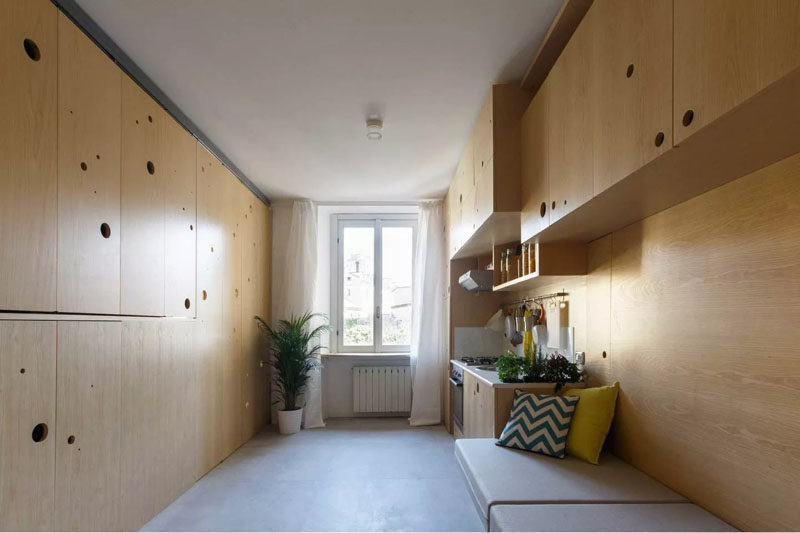 ---
Here you can see how the wall opens up to reveal the bedroom and dining room.
---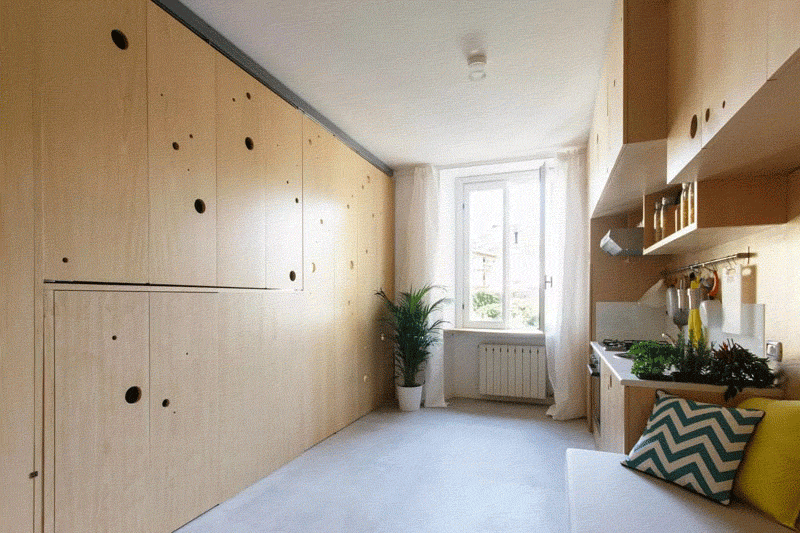 ---
Another view of the wall opening up, showing the bedroom.
---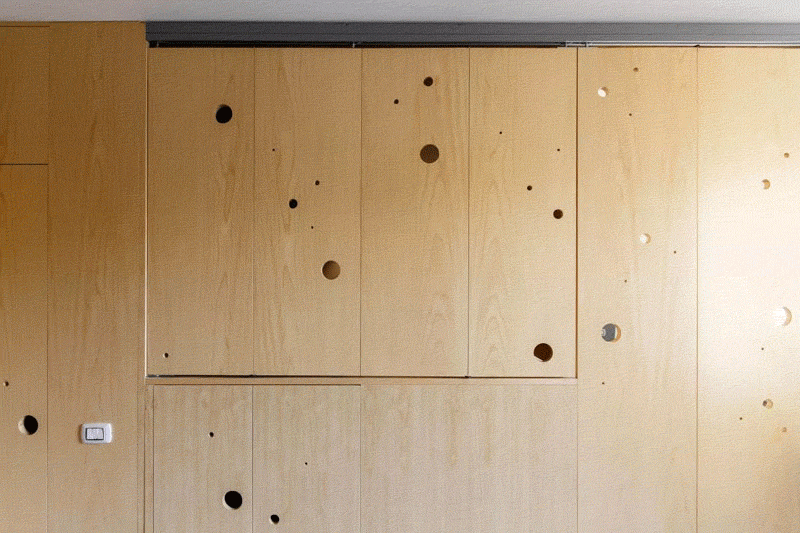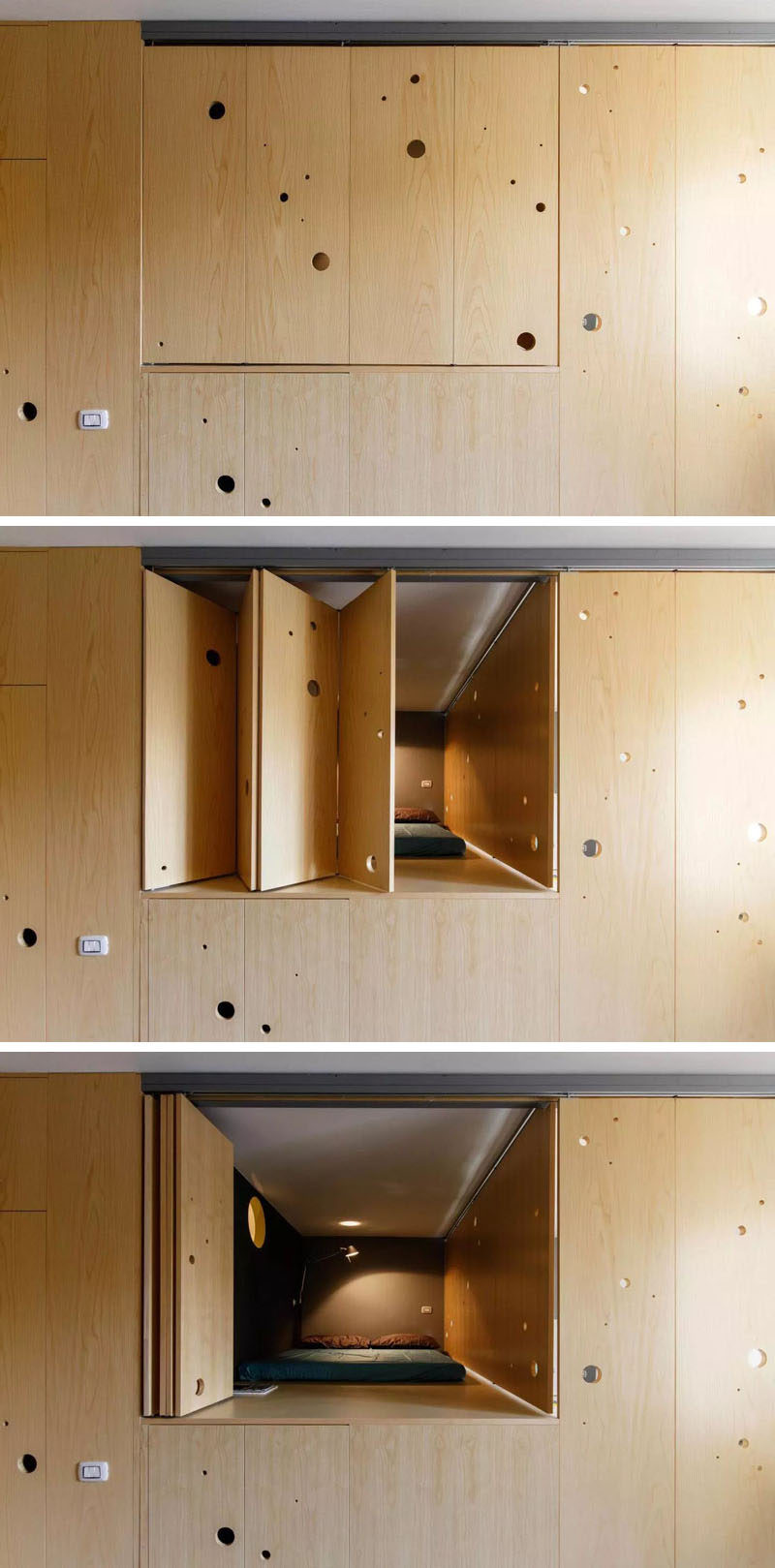 ---
Once the wall is opened up you can see that the bed is lofted, there's a dining room and another window adding more light to the apartment.
---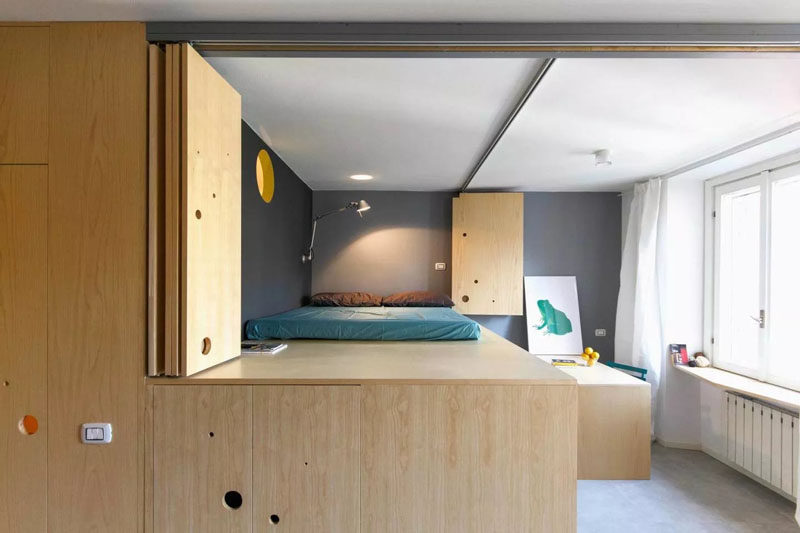 ---
The stairs to reach the lofted bed can be neatly tucked out of the way, and if you're wondering where the entry to the bathroom is, it's next to the shelving unit with plants, on the right-hand side. The bathroom is located behind the black wall with the porthole window.
---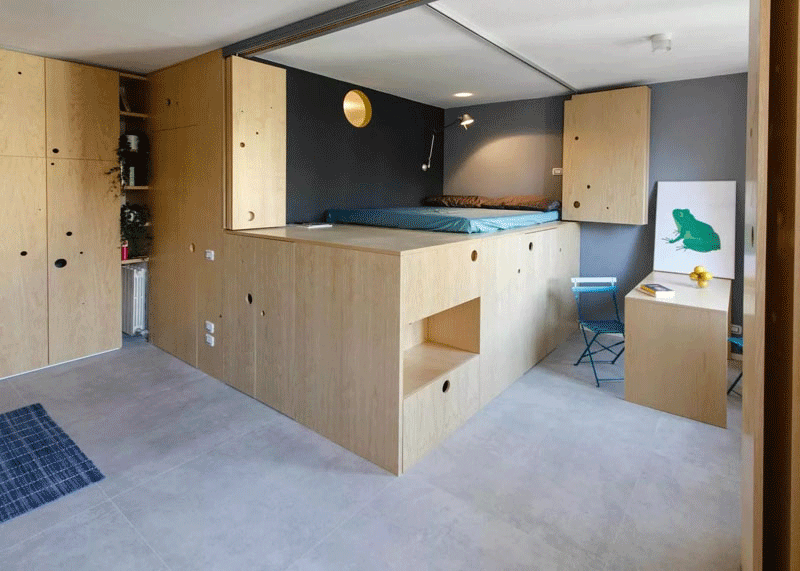 ---
As the bed is lofted, that makes it possible to add extra storage to the space, but with this design, they've made it so that the bed can be raised and you have access to a small walk-in wardrobe underneath.
(We've featured a few standalone versions of this bed/closet idea, here and here.)
---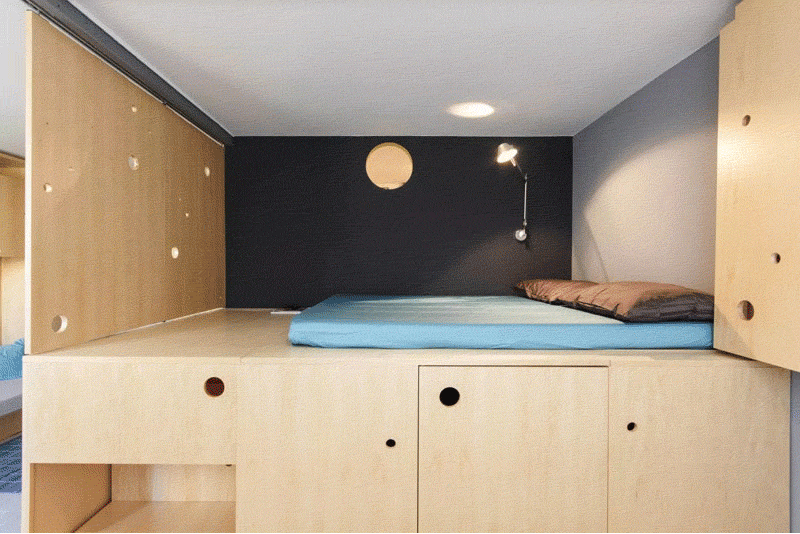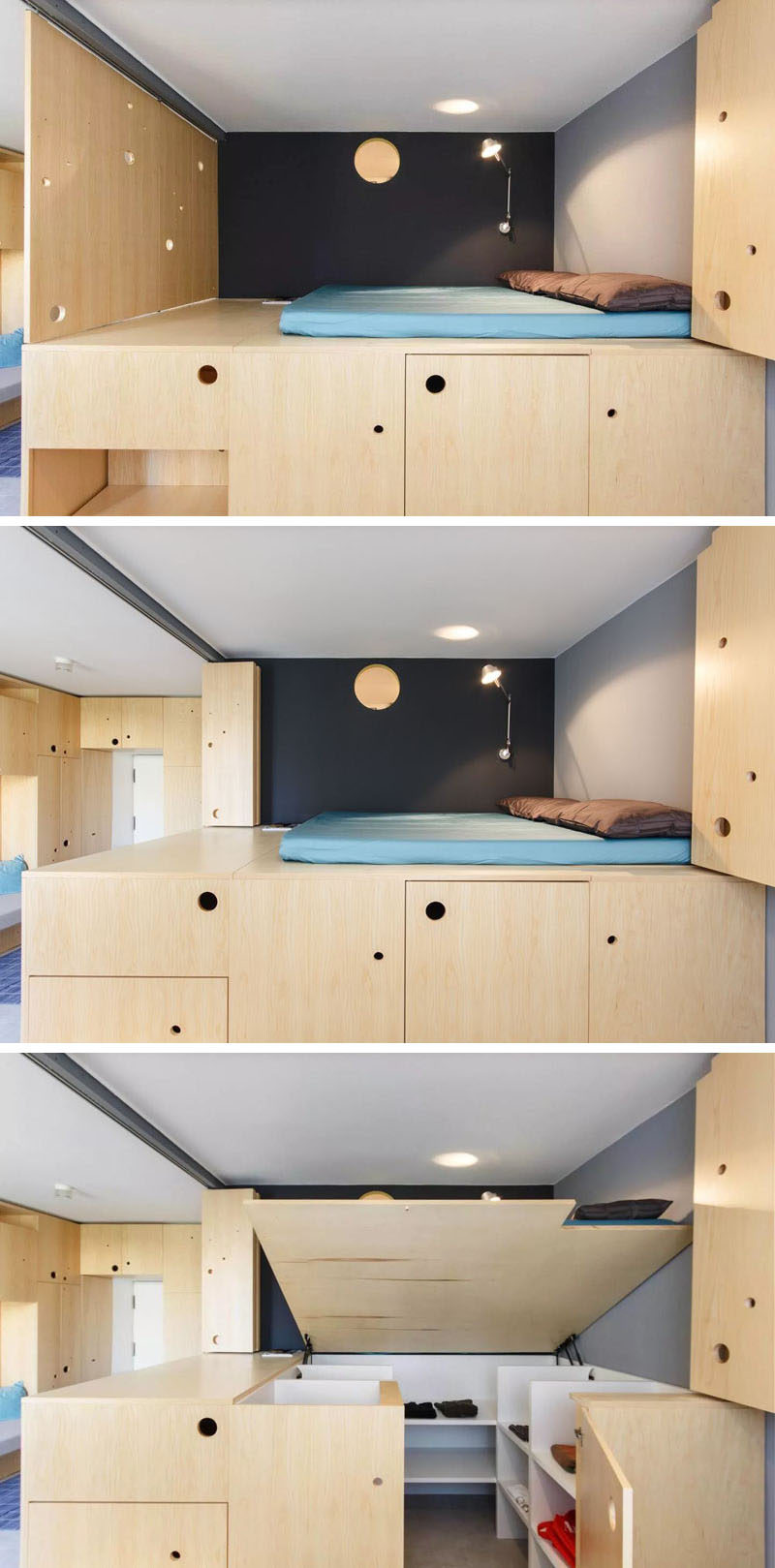 ---
Here's a look at the bedroom when it's all closed off. Some light still gets through from the small holes in the plywood doors that are a common theme throughout the apartment, and they also double as hand holes to open the cabinets and doors.
---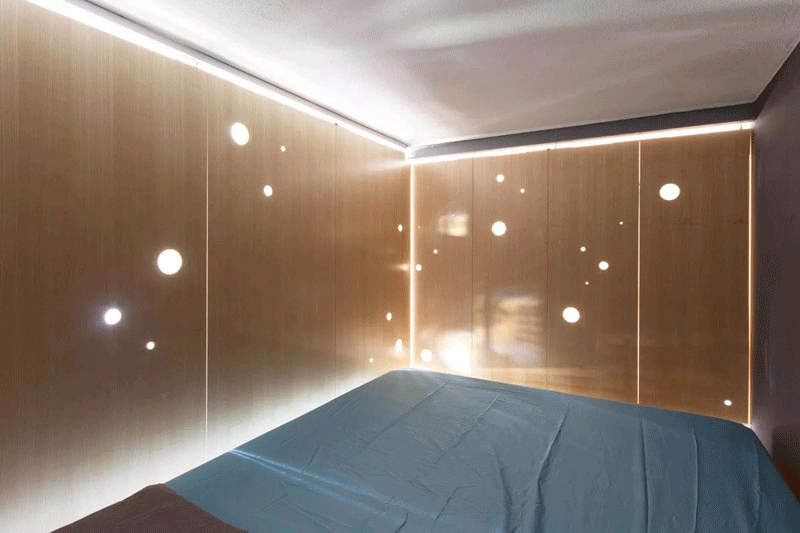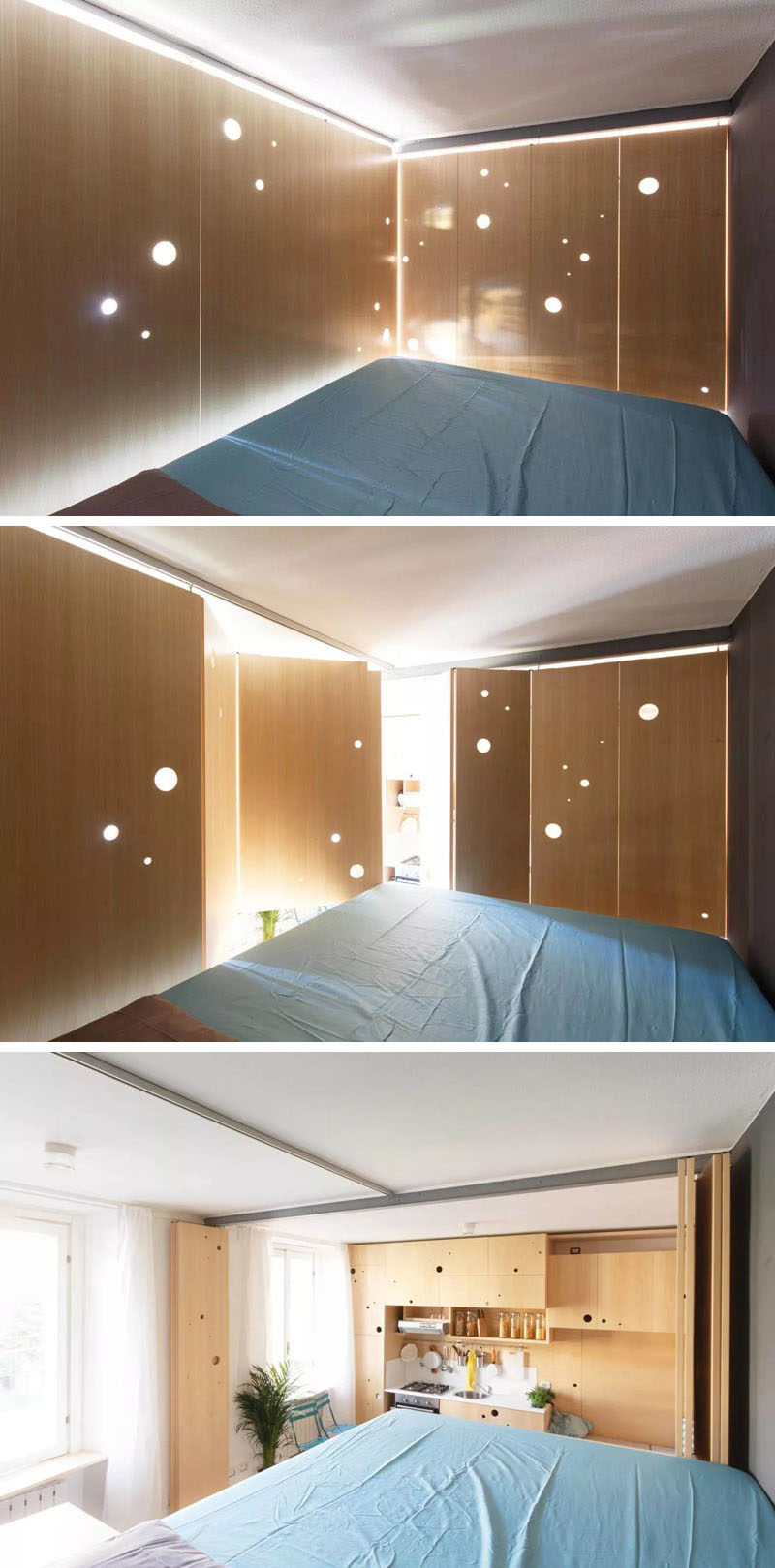 ---
Next to the bed is a work / dining area with room for four people, and there's a small window ledge built into the design as well.
---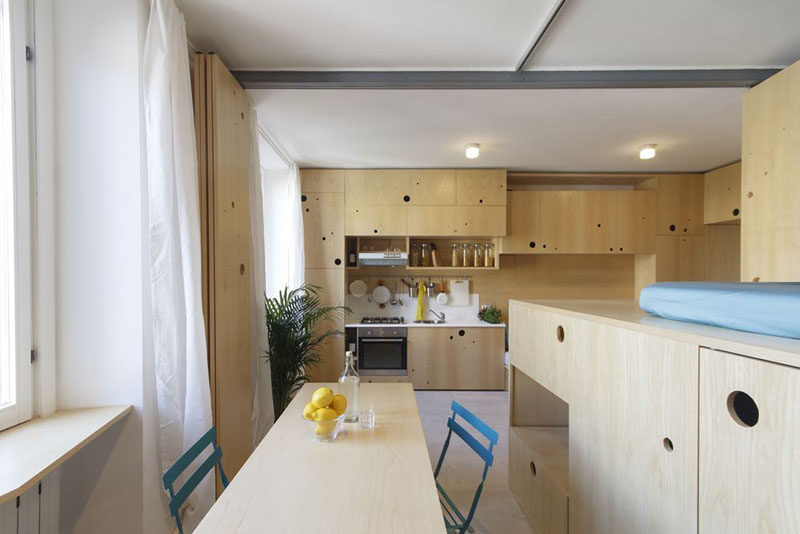 ---