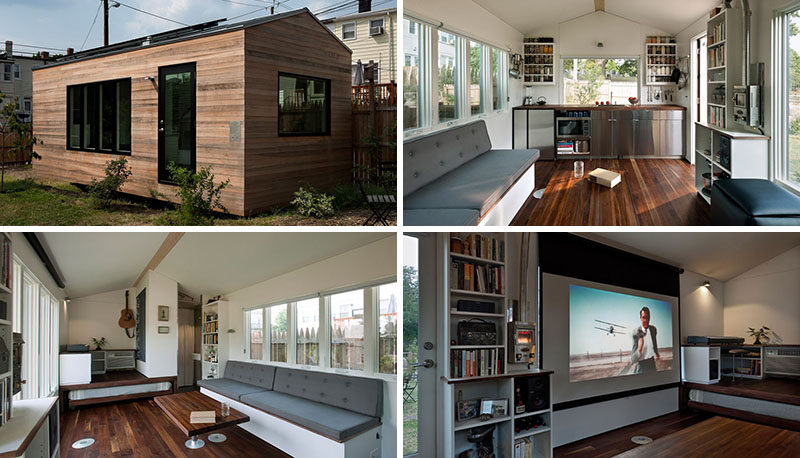 We often see small houses that are a little more on the traditional side, but this tiny house by Minim Micro Homes has contemporary design ideas all over it.
Named the 'Minim House', it was originally designed by Brian Levy, who enlisted the help of Foundry Architects to design the structure, and David Bamford at Element Design+Build to construct it. The 'Minim House' has now been transformed into plans that people can buy so they can make their own, or Minim Micro Homes can make one for you.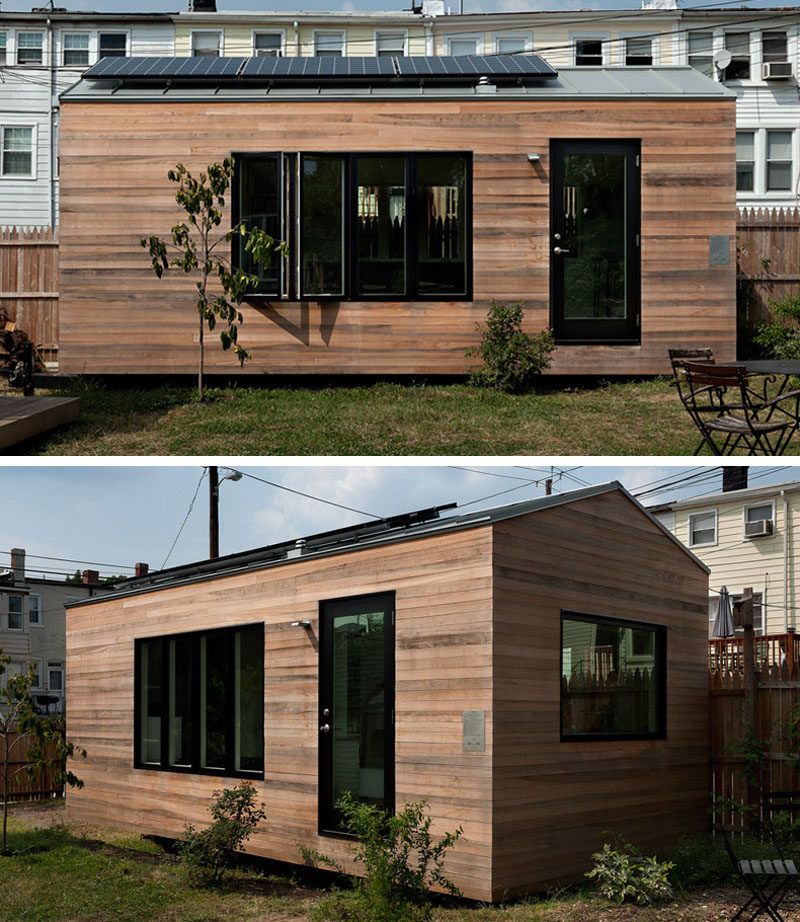 The tiny home measures in at just 210 square feet, and has everything you need, a kitchen, living room, music studio/office, bed and bathroom.
Once you walk into the tiny house, you have the kitchen on the right. Windows fill the interior with an abundance of light, and help to make the space feel larger.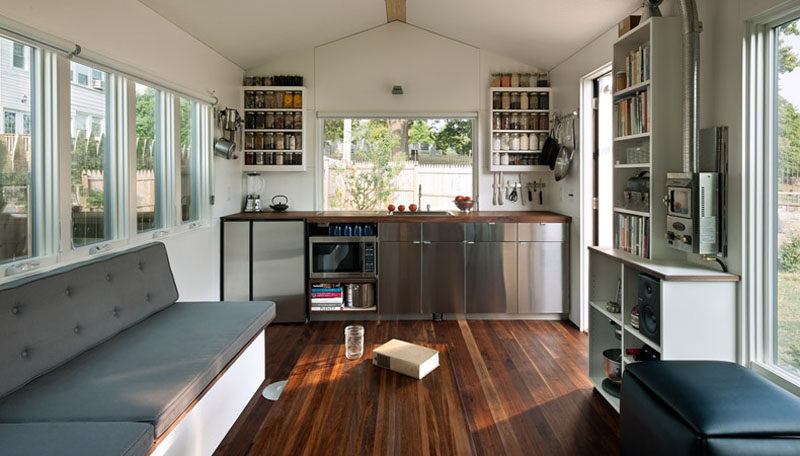 Obviously in a small home everything has to be carefully thought out and designed. For example, in the kitchen, a cover hides the cooktop and provides additional prep space for when you're getting ready to cook.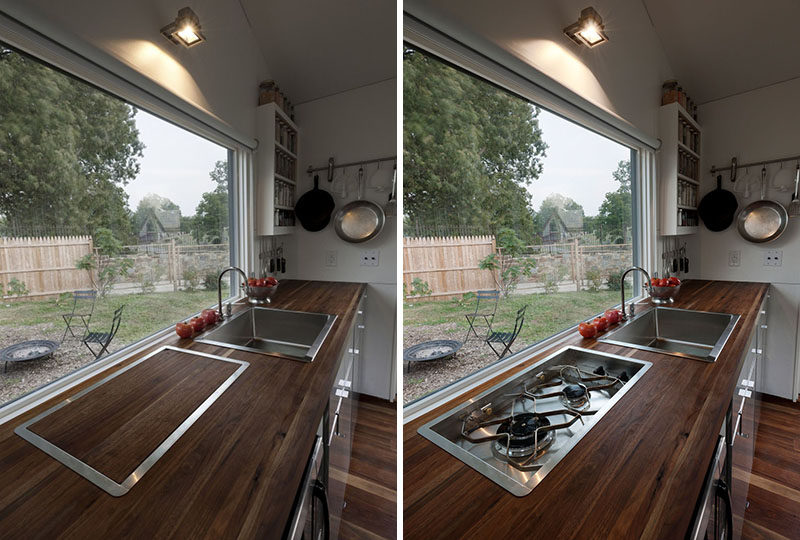 Next, there's the living room that has a table that can be moved around when it needs to be used for a different task. Here you can see it being used as a desk, dining table, coffee table, and a bar. There's also a small music studio area tucked away in the corner.
To save space and not have a loft in the tiny home (which is quite common in other designs we've seen), the bed has been hidden under the music studio. It's simply rolled out when needed.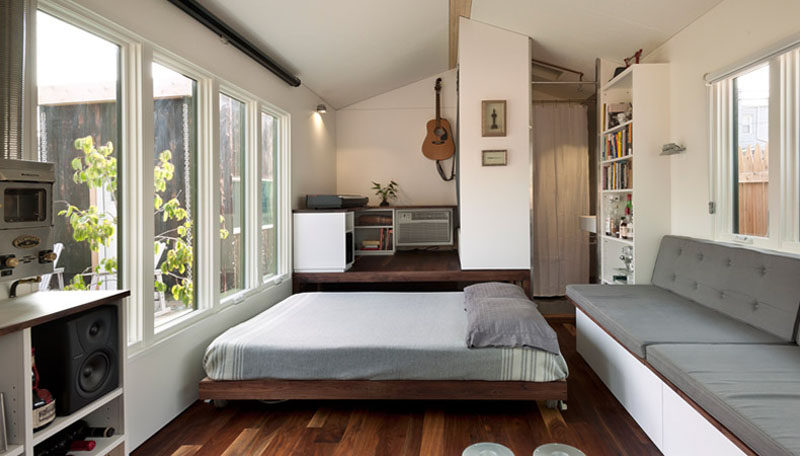 The large window next to the entry door is for hanging a projector screen, plus it doubles as a shade screen. There's a small LED projector affixed near the bookcase behind the sofa that displays a 90" image, and there are speakers on either side of the window. A small marine propane heater just to the left of the screen helps to heat the space in the cooler months.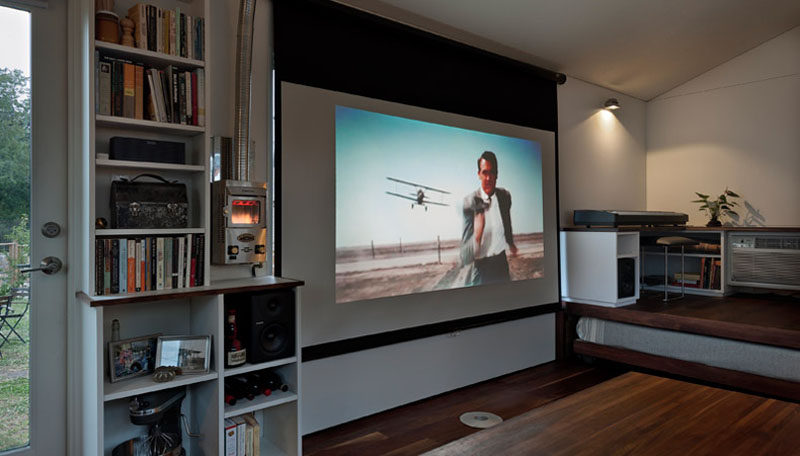 Under the 8 foot 5 inch couch, which also doubles as a guest bed, is storage and a 40 gallon water tank and filter. There's also an onboard filter system that makes collected rainwater usable for showers and sinks.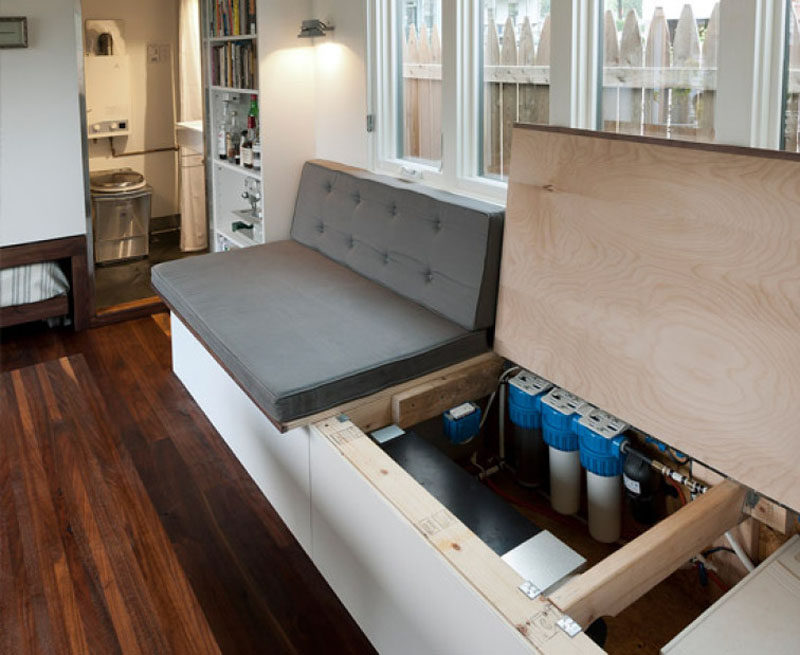 Next up is the bathroom, which has been designed as a wet bath arrangement. The shower head is positioned over the sink area, which has all been enclosed in stainless steel. The Incinolet incinerator toilet is tucked in and screened off behind a shower curtain for when when the water is on.