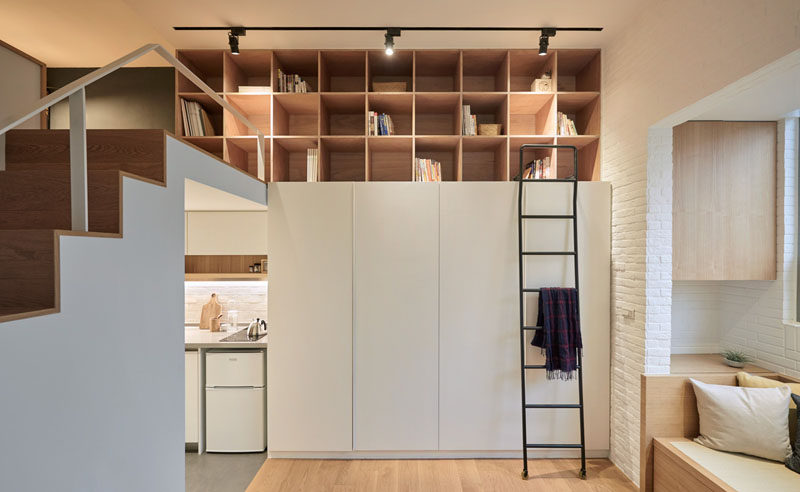 In places like Taipei, Taiwan, where the housing prices are high, the living space that young people can afford has become smaller and smaller, and creative design decisions are a must.
Working with A Little Design, these home owners wanted to transform an old apartment that measures just 236 square feet (or 22sqm), into a space that would be spacious as well as have everything they need.
Let's have a look at the end result…
Upon entering the apartment, you walk straight into an entrance hallway, with the kitchen which is tucked away on the left, and the bathroom on the right.
---
The kitchen has a small cooktop, mini-fridge, washer/dryer, and some storage.
---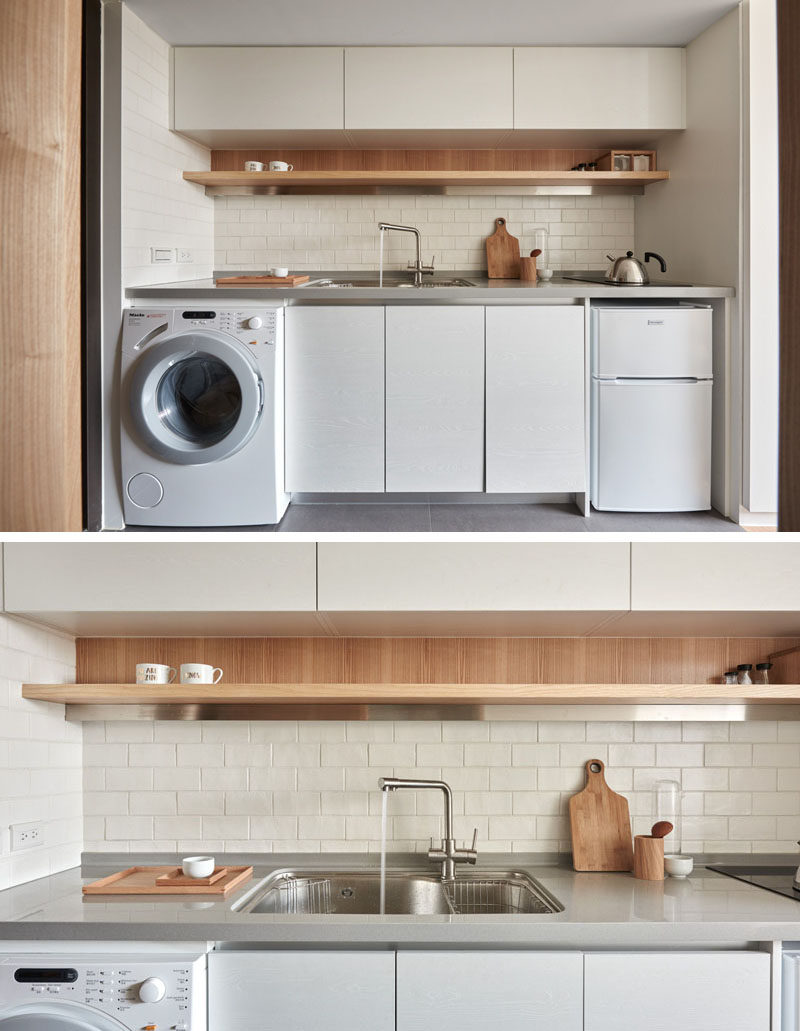 ---
In the bathroom, white tiles are the key design element, helping to keep the space bright and airy. Two mirrors also help to reflect the light, and make the space appear larger than it is.
---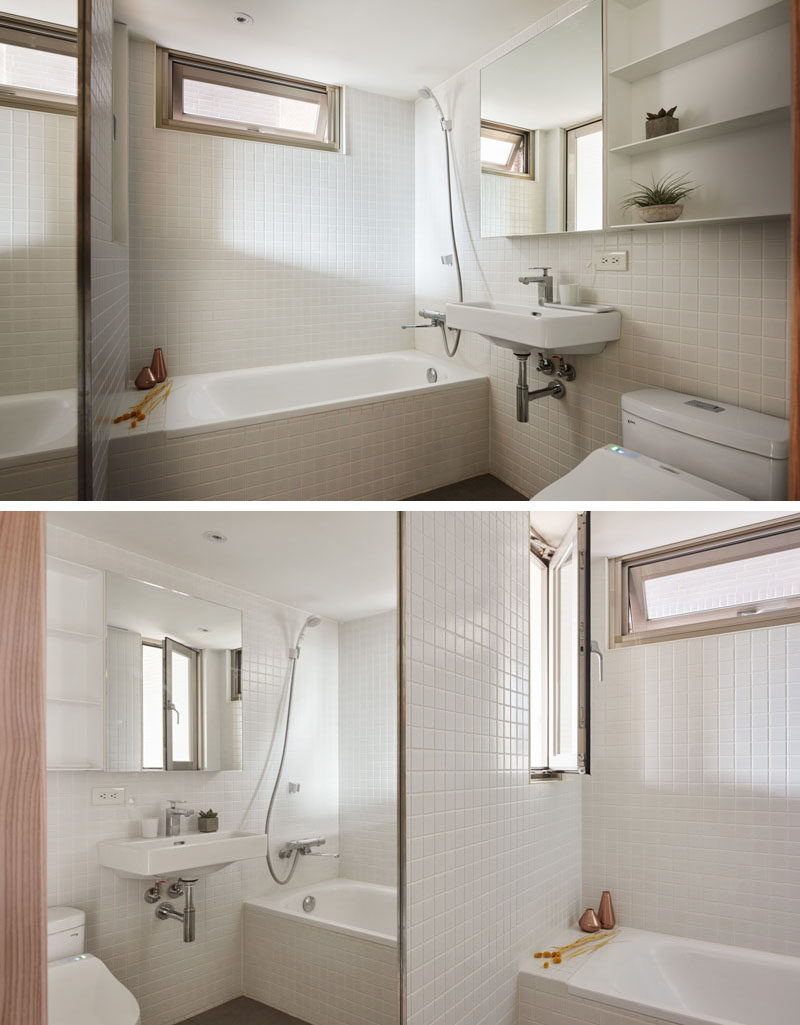 ---
At the end of the kitchen, the apartment opens up into the main living area. A built-in sofa provides comfortable seating, and bar tables have been placed against the wall to be used as a desk or counter area. When needed, the tables can be moved into the center of the room and act as a dining table.
---
---
The loft bedroom is located above the bathroom.
---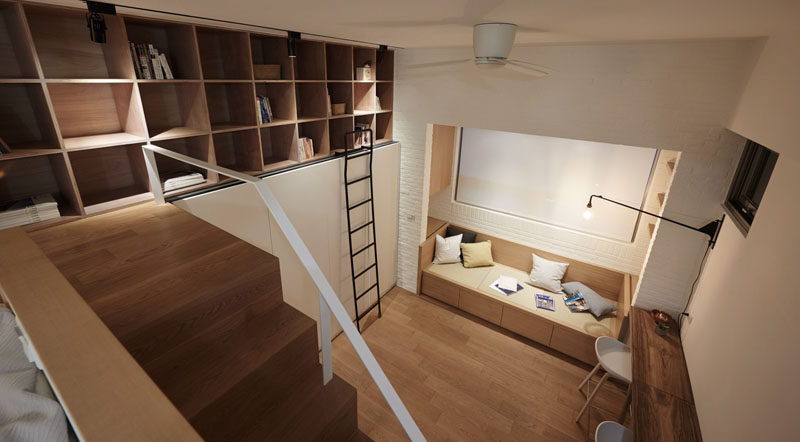 ---
The apartment doesn't have much height, measuring in at (10ft10in / 3.3m), it doesn't provide for a lot of vertical space in the loft. You can't stand, but it works for sleeping and sitting.
---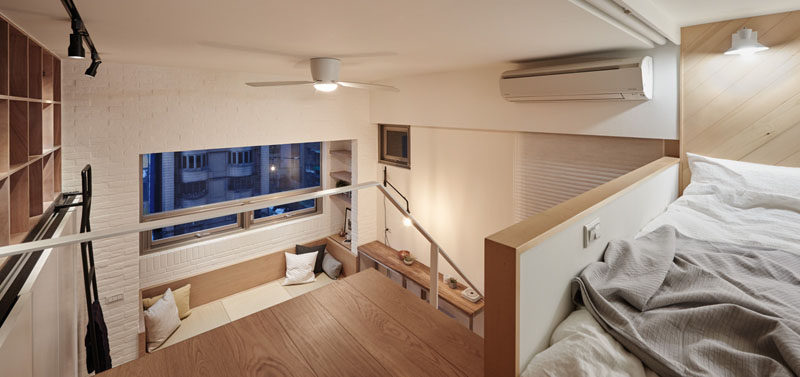 ---
There's a small built-in desk area, and above the wardrobe there are exposed shelves for additional storage.
---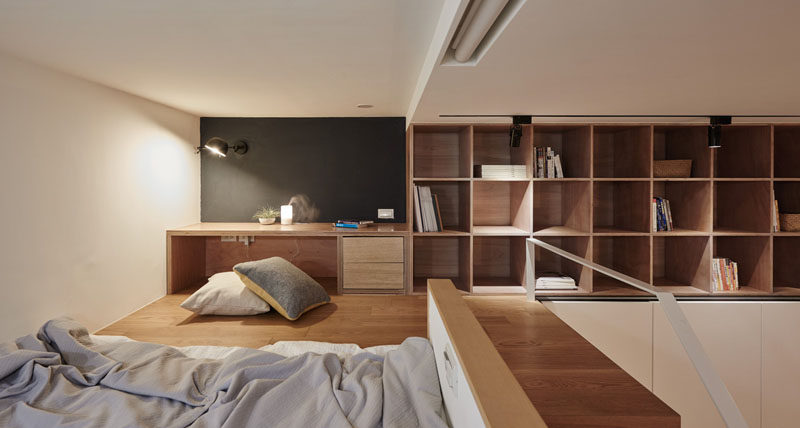 ---
Although the overall space of the apartment is limited, there's still enough natural light and ventilation, and the main colors used, white and oak, help to make the space brighter.
---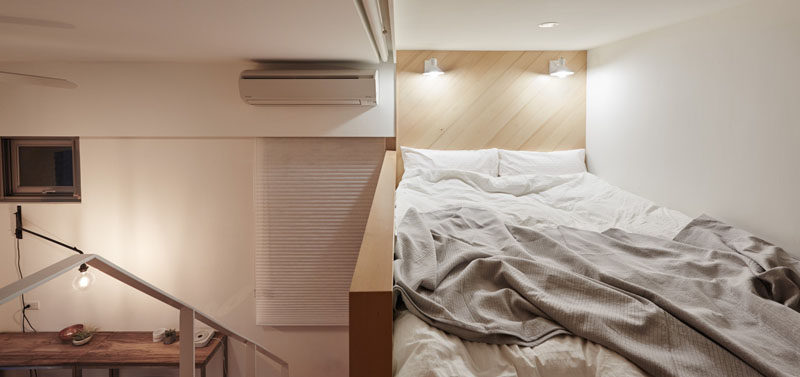 ---