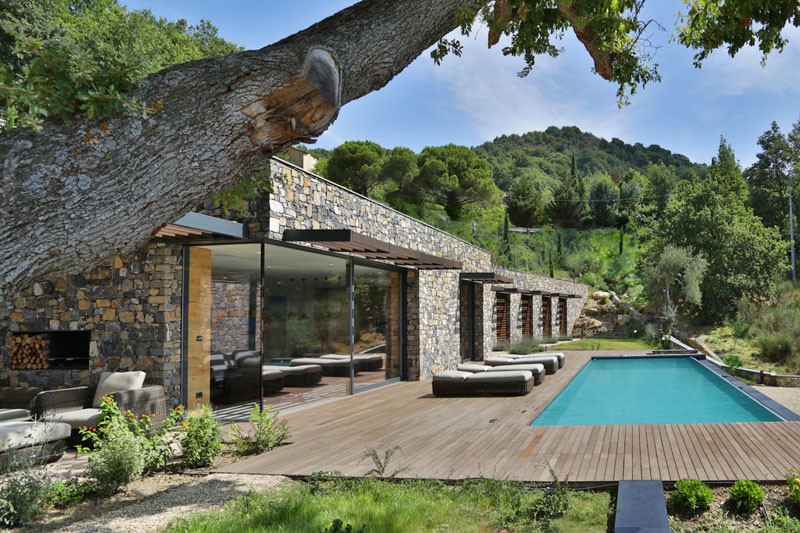 Giordano Hadamik Architects have designed this stone villa for a family in Liguria, Italy.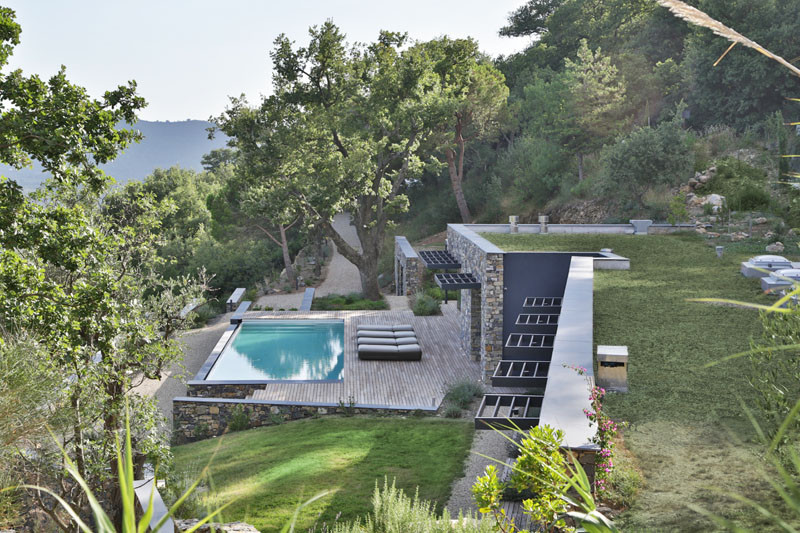 ---
The villa has a sun deck situated in front of the living room that overlooks the valley.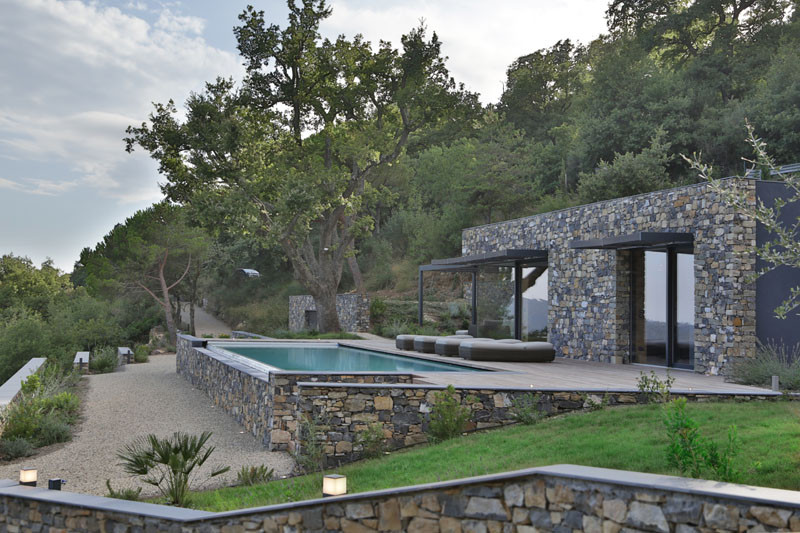 ---
At night, the garden and pool deck are lit up.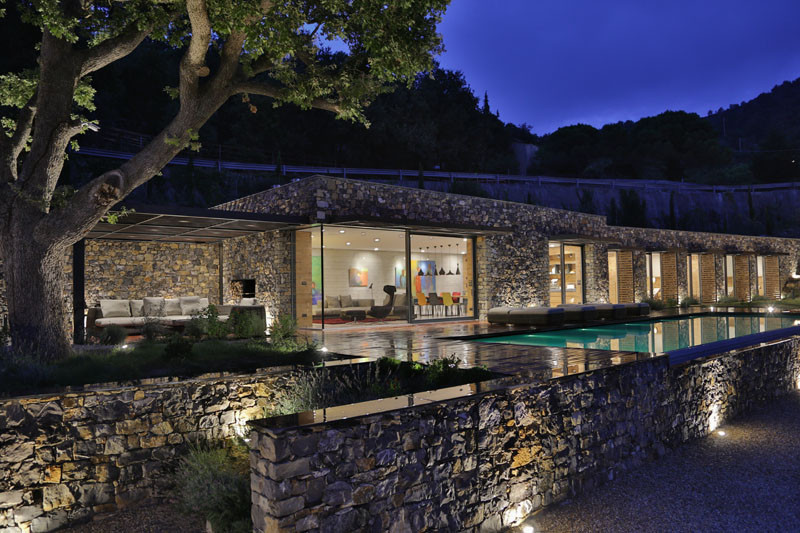 ---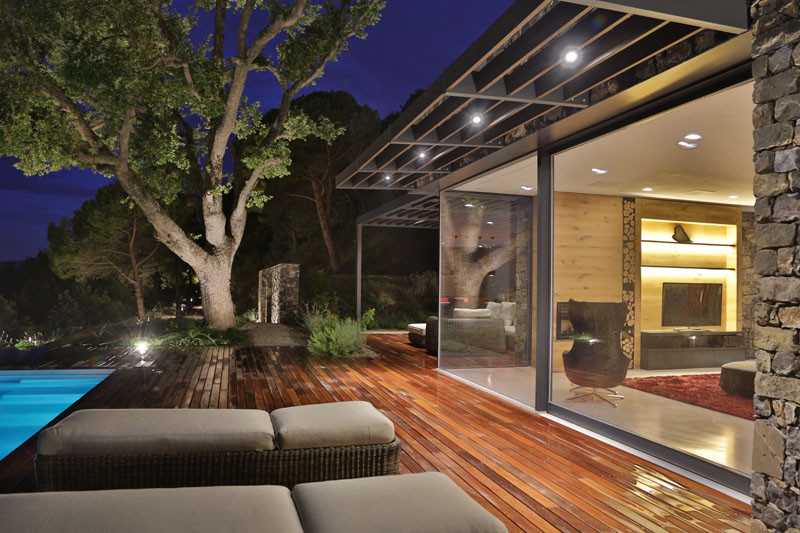 ---
The infinity edge swimming pool is located just off the main living room.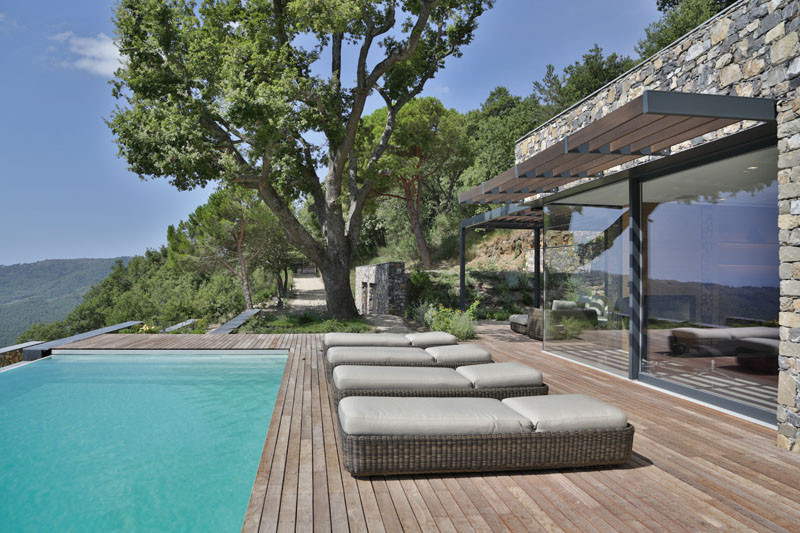 ---
At the end of the living room, there's a patio with table and chairs.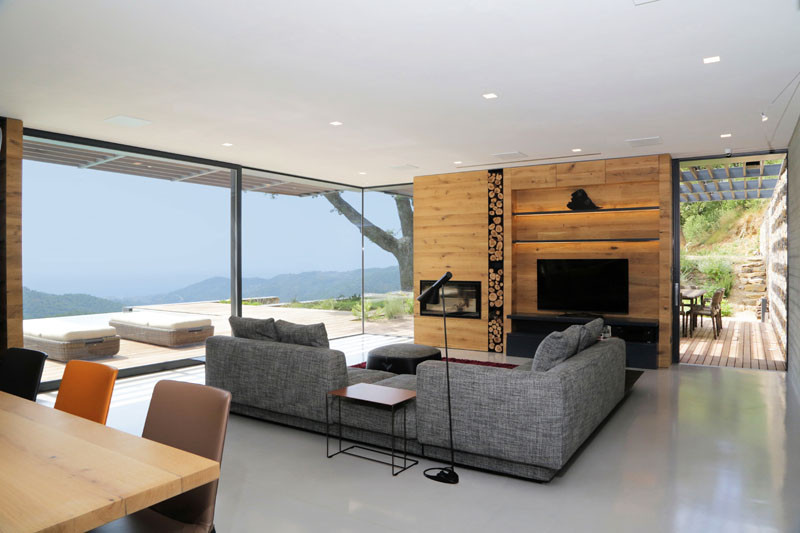 ---
Large expanses of glass give perfect views of the valley below.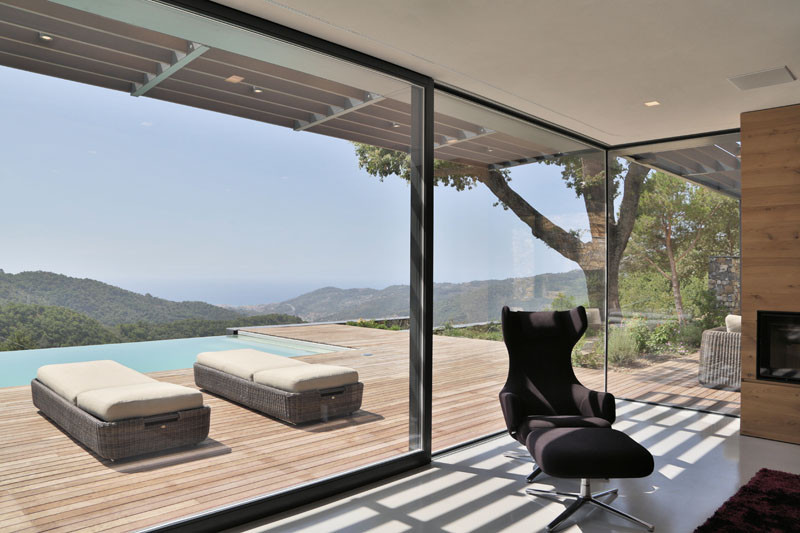 ---
A large glass door can be opened to allow the home owners an indoor/outdoor lifestyle.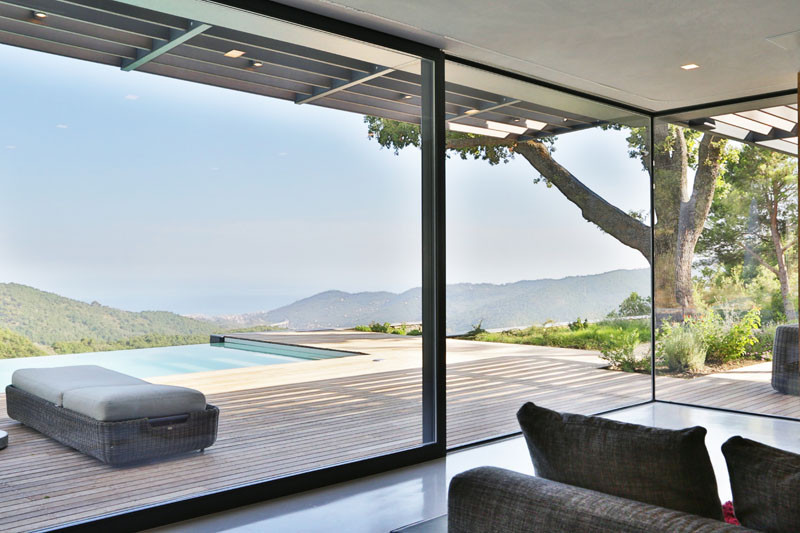 ---
The living, dining and kitchen all share the same area.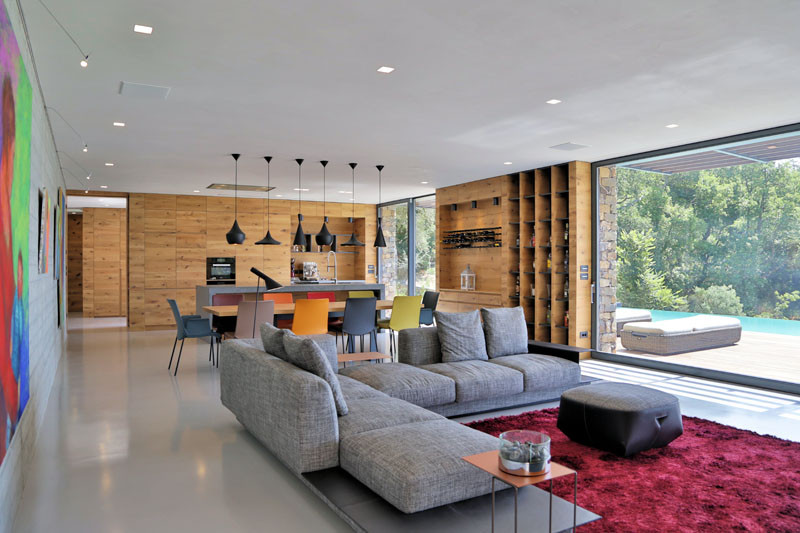 ---
A large 10 seater dining table makes sure there is enough room for everyone.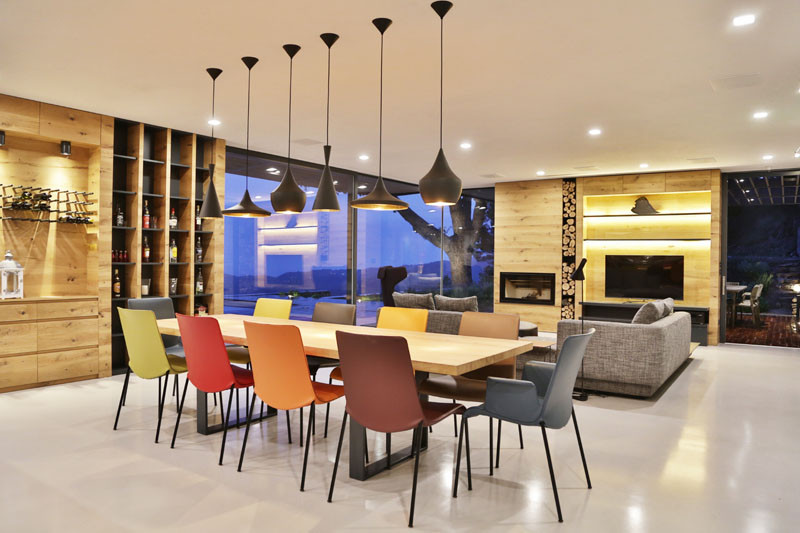 ---
A concrete-topped island introduces you to the kitchen.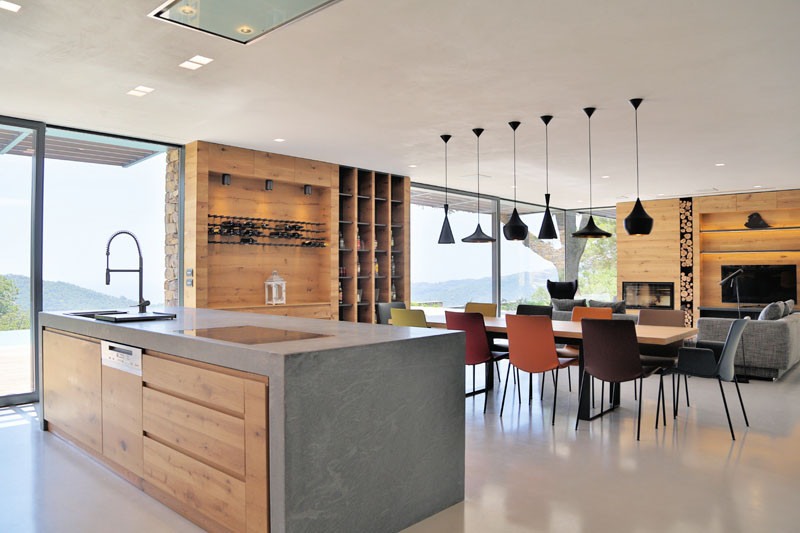 ---
A wall of wood cabinets hide the storage in the kitchen.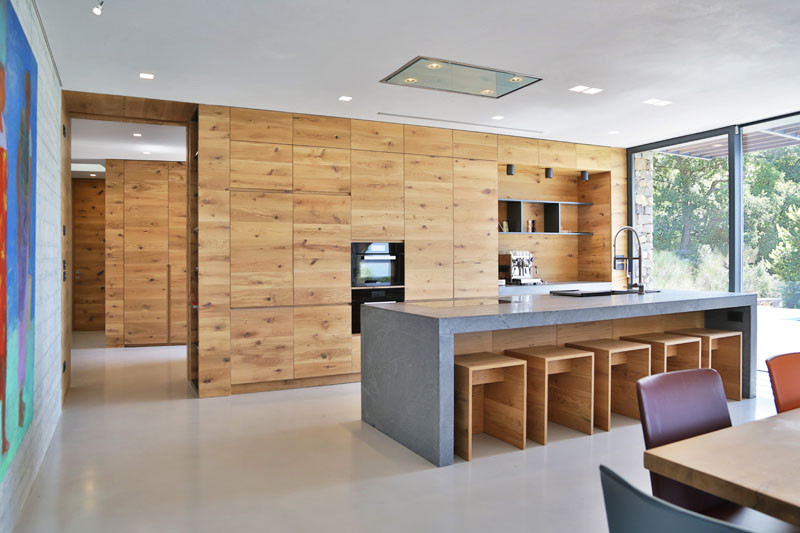 ---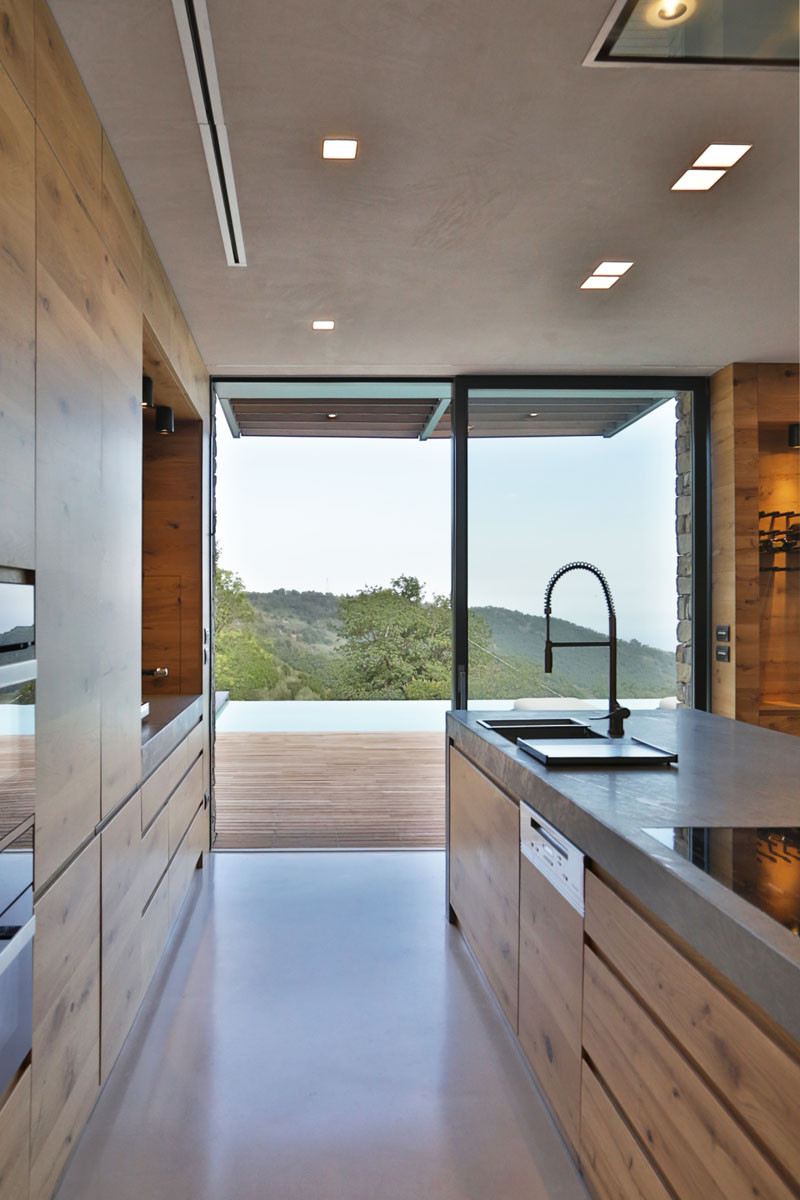 ---
The same wood has also been used in the bedroom for the headboard.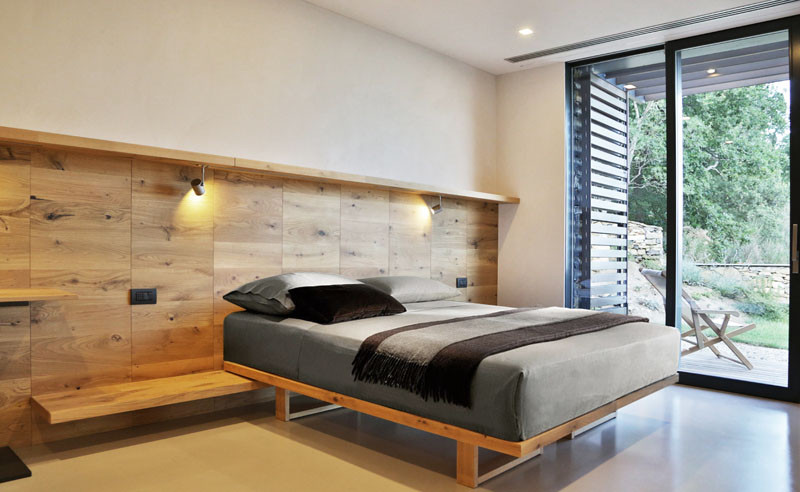 ---
In the bathroom, a skylight provides additional light.