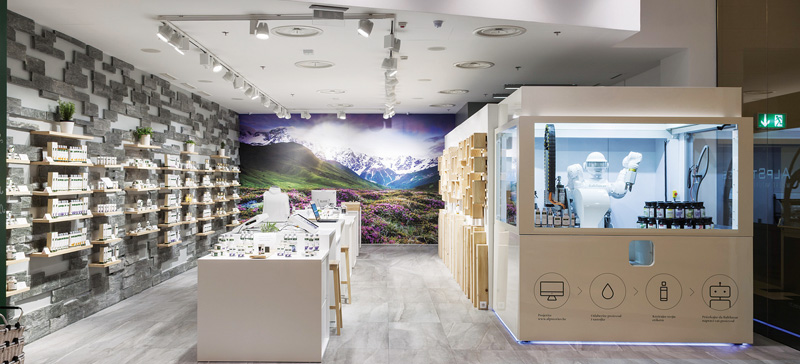 Design firm Brigada have designed the interior of AlpStories, a concept store for a Slovenian cosmetics brand. The shop makes it possible for anyone to create their own custom product, by choosing the ingredients, which are then mixed together by a robot in the store while you wait.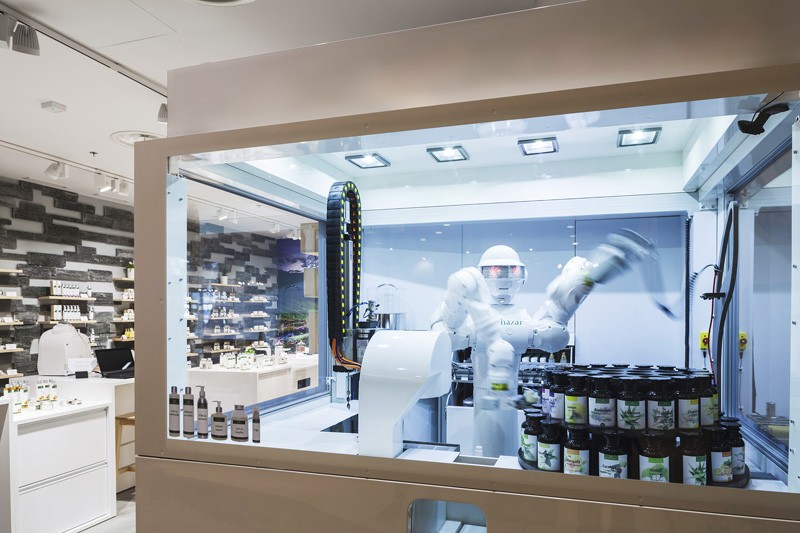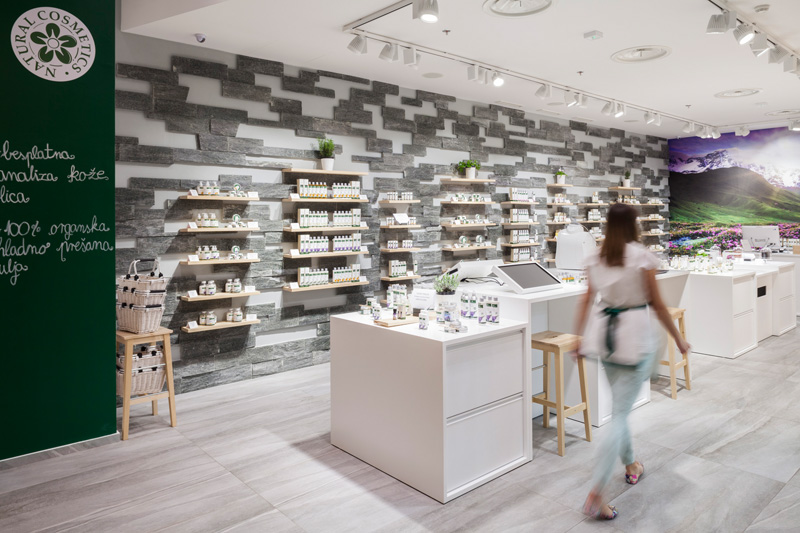 The designer's description
AlpStories is a cosmetics brand combining the traditional therapeutic usage of essential oils from the Austrian Alps with modern preparation technology. Brigada's assignment was to create a shop concept and to apply it to a newly opened store in Zagreb's Arena Centre. As the brand itself, the store also had to mirror the link between nature and technology.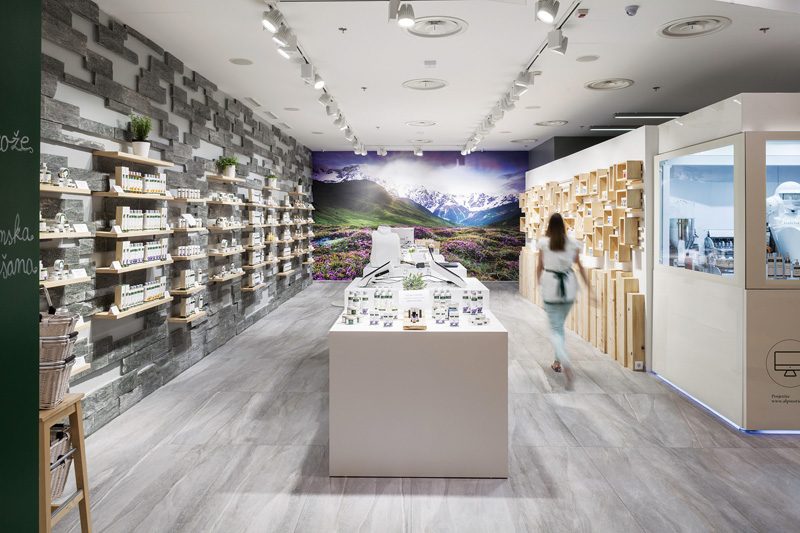 Spatial organization emphasizes the personal approach to each customer. By combining colors, materials and structures, the entire space evokes freshness from the Alps while communicating nature & technology collaboration.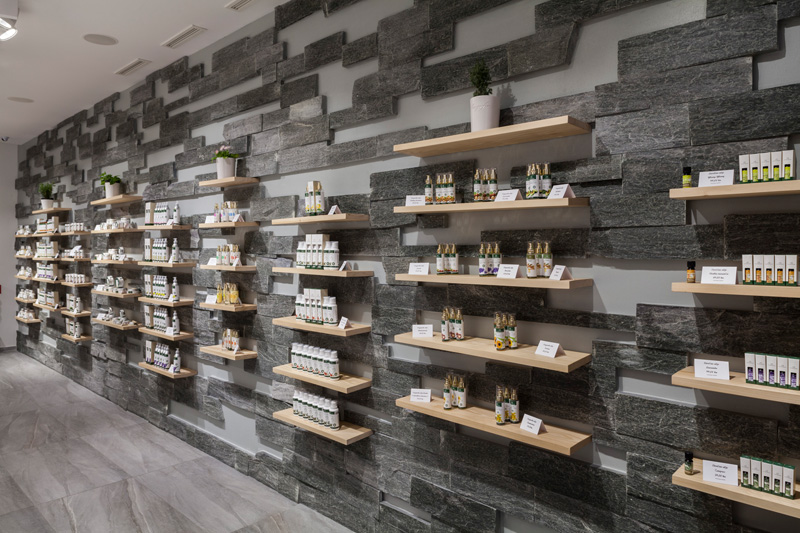 Store design is based on original retail presence concept that Brigada created according to the brand characteristics and market positioning. AlpStories has two main, but very different product stories – 'Our story' which presents branded cosmetic products created by the AlpStories specialists, and 'Your story' that is based on displaying the cosmetic products customers create themselves.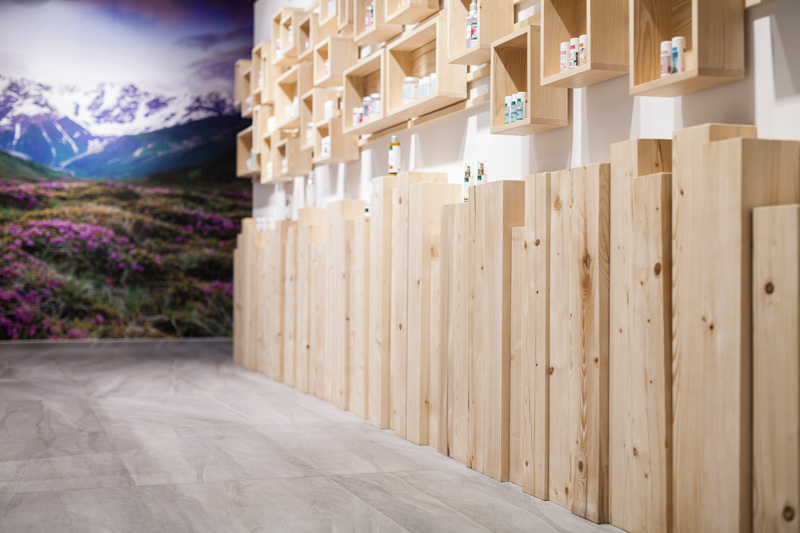 'Our story' is consistent, strong and clear, while 'Your story' is spontaneous and very heterogeneous because of the endless possibilities customers have in personalizing the products. The main feature that illustrates these endless creative possibilities is a technically advanced robot that is used in production of the products. The professional and scientific approach to the customer is present inside the store with stations for 'Your story' product design and an electronic skin analyzer.

AlpStories products are new on the market and before the store opening were sold exclusively through on-line channels. Their customer base constantly grew over that time thanks to high quality products and the possibility to create the product yourself using their basic ingredients, according to the specific needs or skin types of every person. This user experience that works so well online had to be transferred into the physical store too, with the addition of the one thing the internet can't provide – a human touch.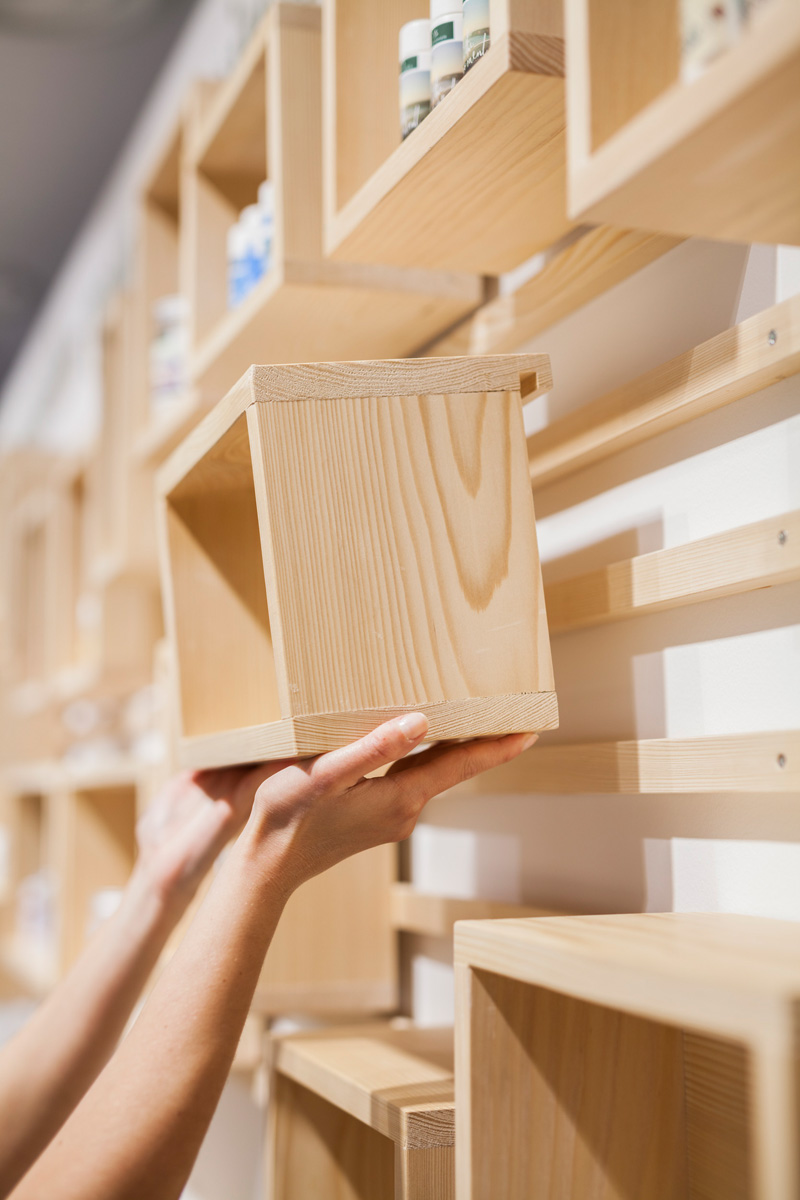 Customers sometimes need professional advice, help or simply someone to share their experience with and that is the main task the store staff has. The other new feature that had to be introduced in the store was the possibility to display and sell the unique products customers created themselves.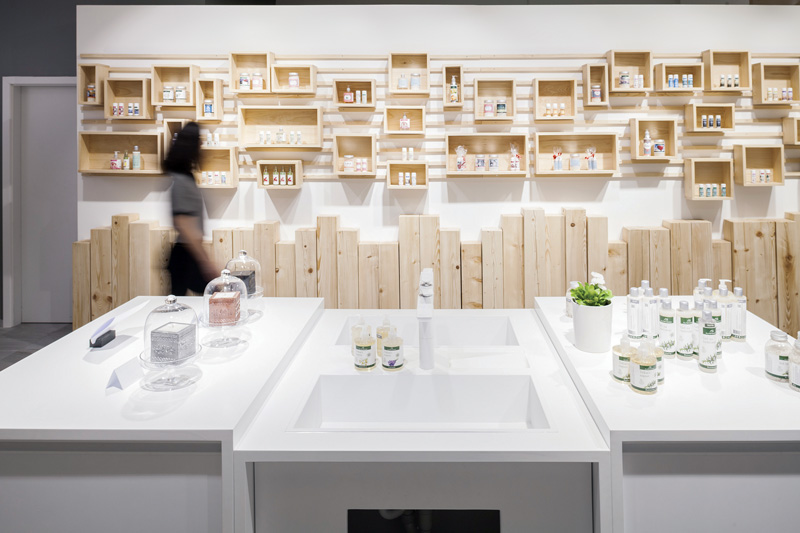 This is the first store in the world with all natural cosmetics that offers clients a chance to create their own product, which then is produced by a robot inside the store in real time. The robot is uniquely developed by scientists in Slovenia for this purpose, based on medicinal transplant technology. By using this fully automatized method, there is no possibility of human error while mixing the product.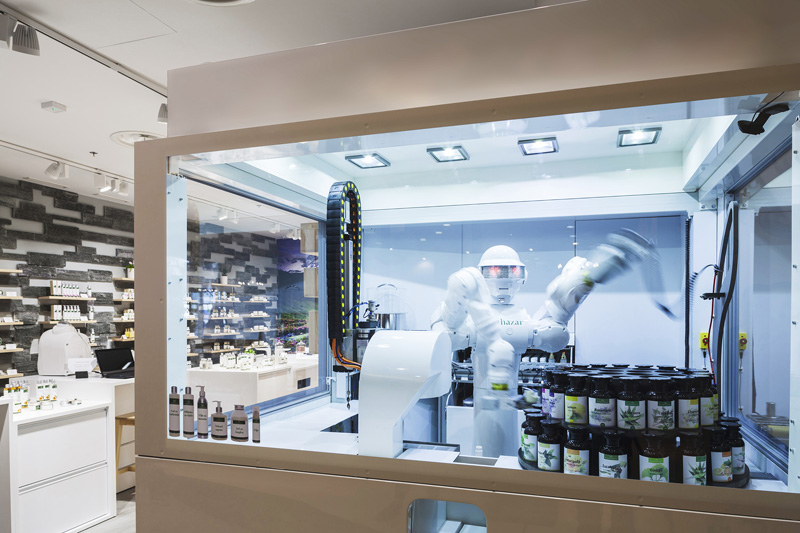 Credits: Brigada / Damjan Geber (Creative Director), Marina Brletic, Ena Tadej (Architects), Ivana Validzic (Project Manager), Vlatka Leskovar (Product Designer)
Photography by Domagoj Kunic