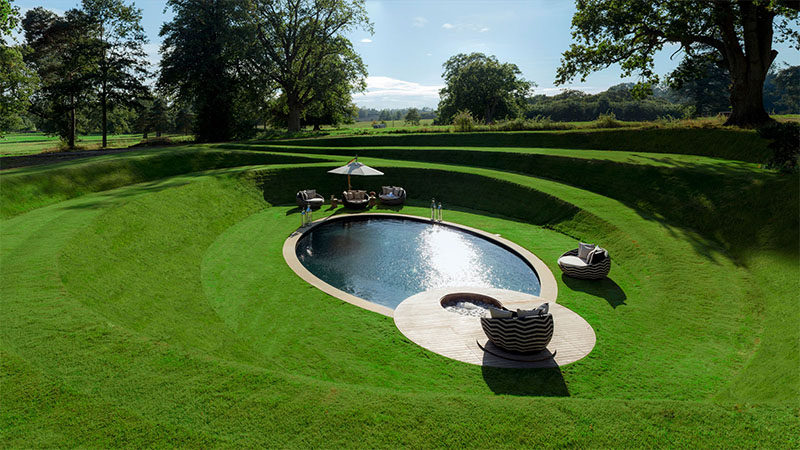 Located within the gardens of 'The Walled Garden' vacation property in rural Suffolk, England, lies a swimming pool that's unlike any other we've seen.
Normally, swimming pools are at ground level, but this swimming pool is sunken down into the garden, with a grassy path that circles around the pool being the only way to get there.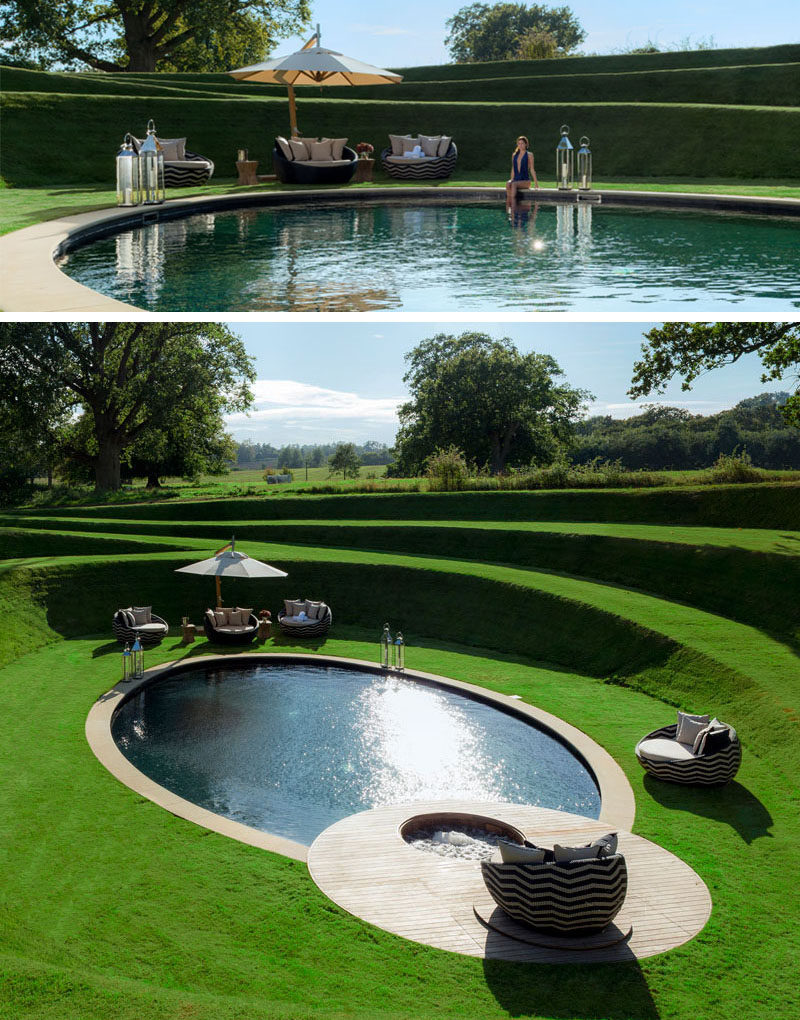 ---
At night, lanterns light up the area and the grassy slopes provide privacy and add to the relaxed atmosphere of the space.
---