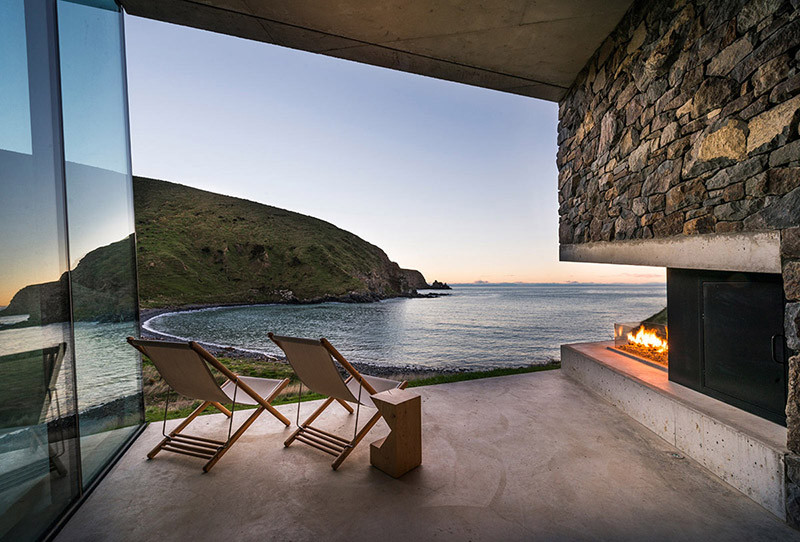 Tucked away on the shores of the New Zealand coastline, is this beachside house, designed by Patterson Associates.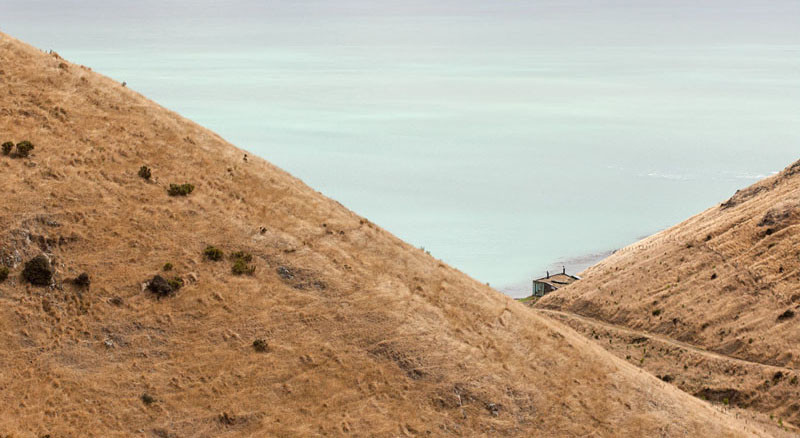 ---
The house is nestled into the Banks Peninsula, hidden among the hills, with it's own little private beach and cove to enjoy.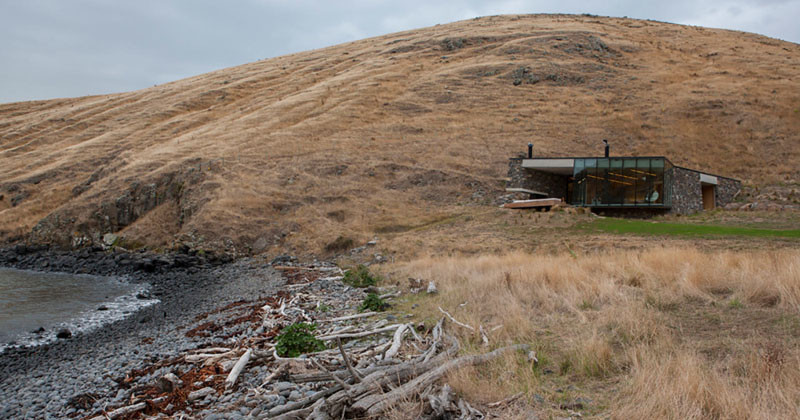 ---
The cottage has been built using local materials, like the rock that was quarried near its site. There is also on-site water harvesting and wastewater treatment.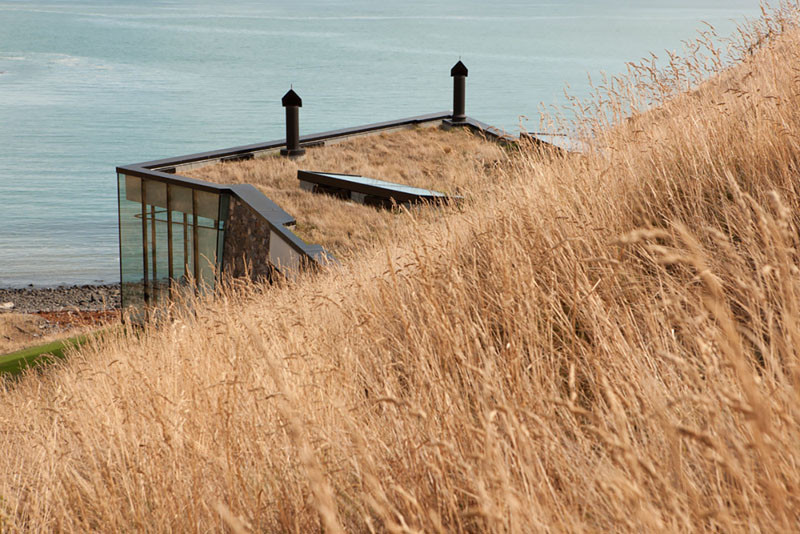 ---
Large floor-to-ceiling windows provide the perfect opportunity to enjoy the natural surroundings all day long.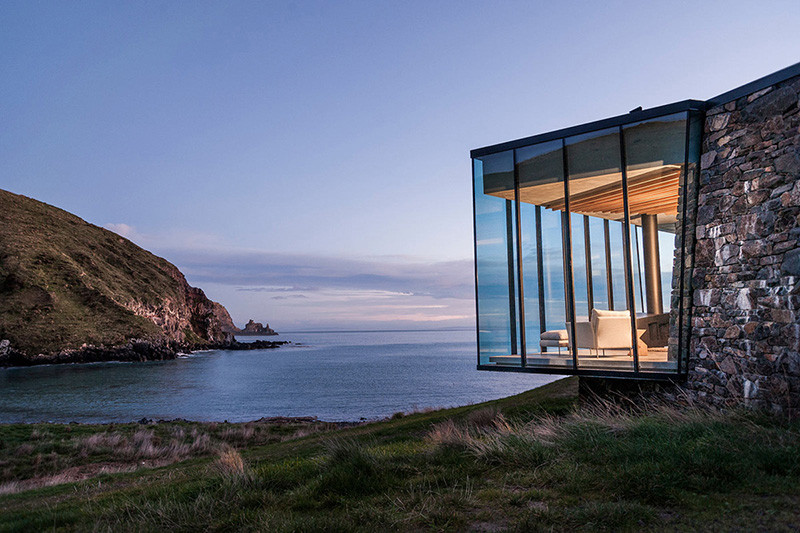 ---
The holiday home, which can be rented, has just three rooms, a lobby, a living/sleeping area and a bathroom.
---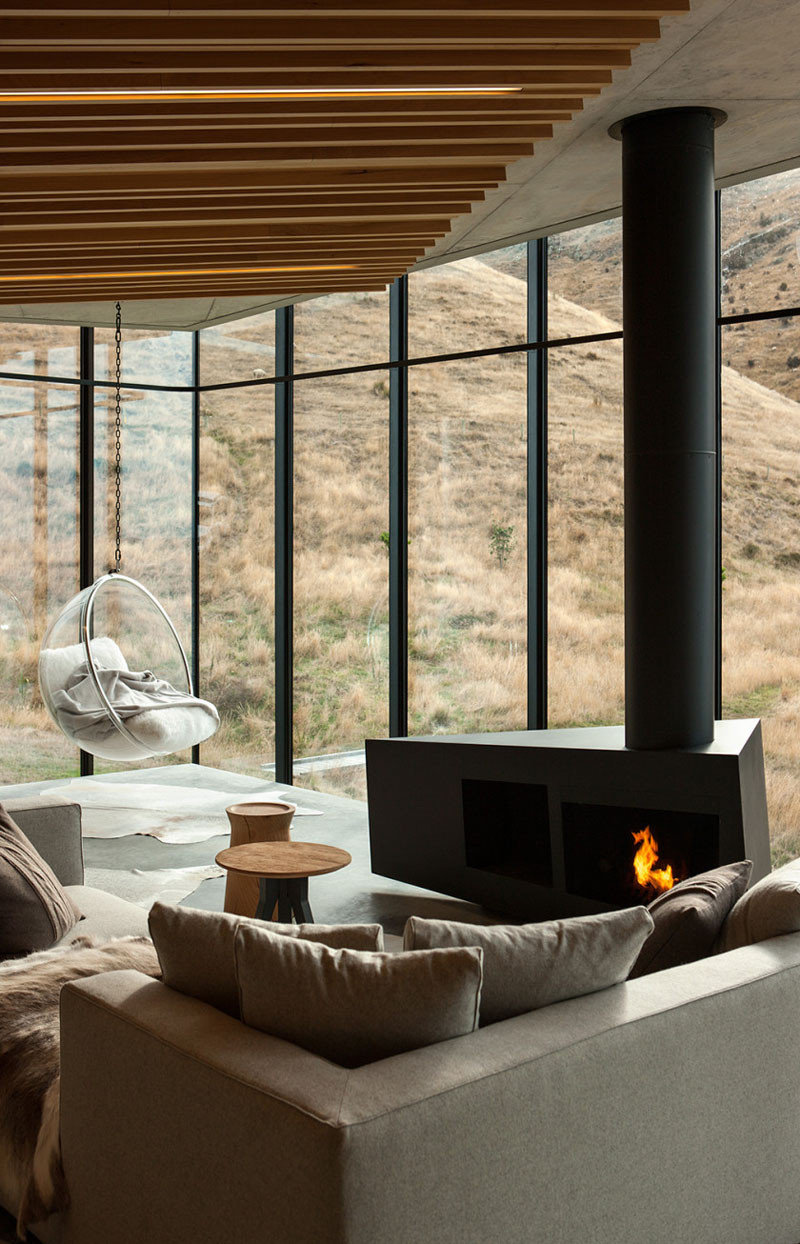 ---
Here you can see the layout of the cottage, with the bedroom area raised so that it's on its own platform.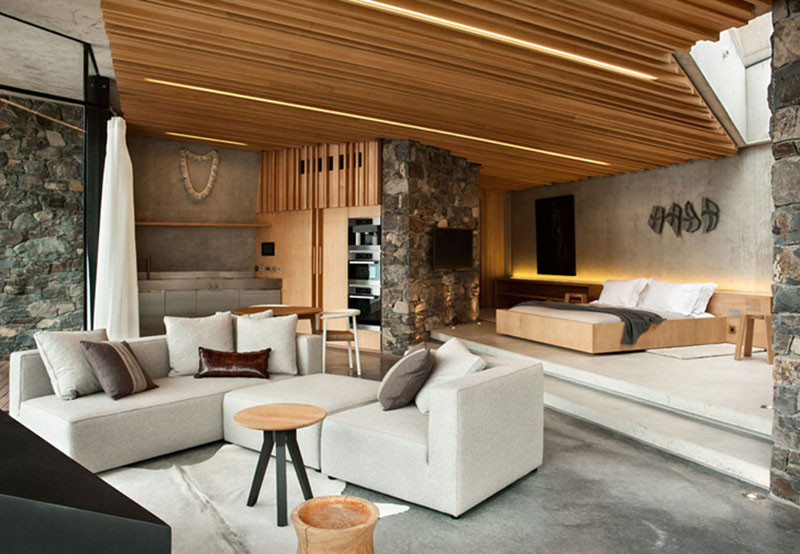 ---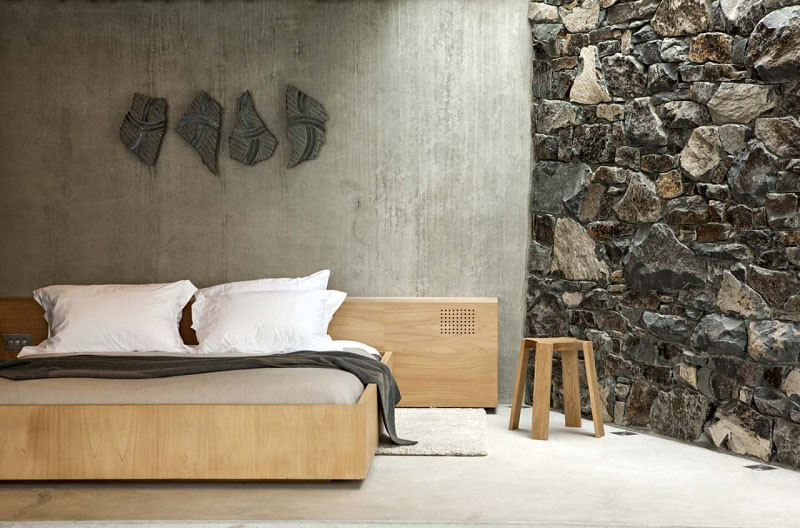 ---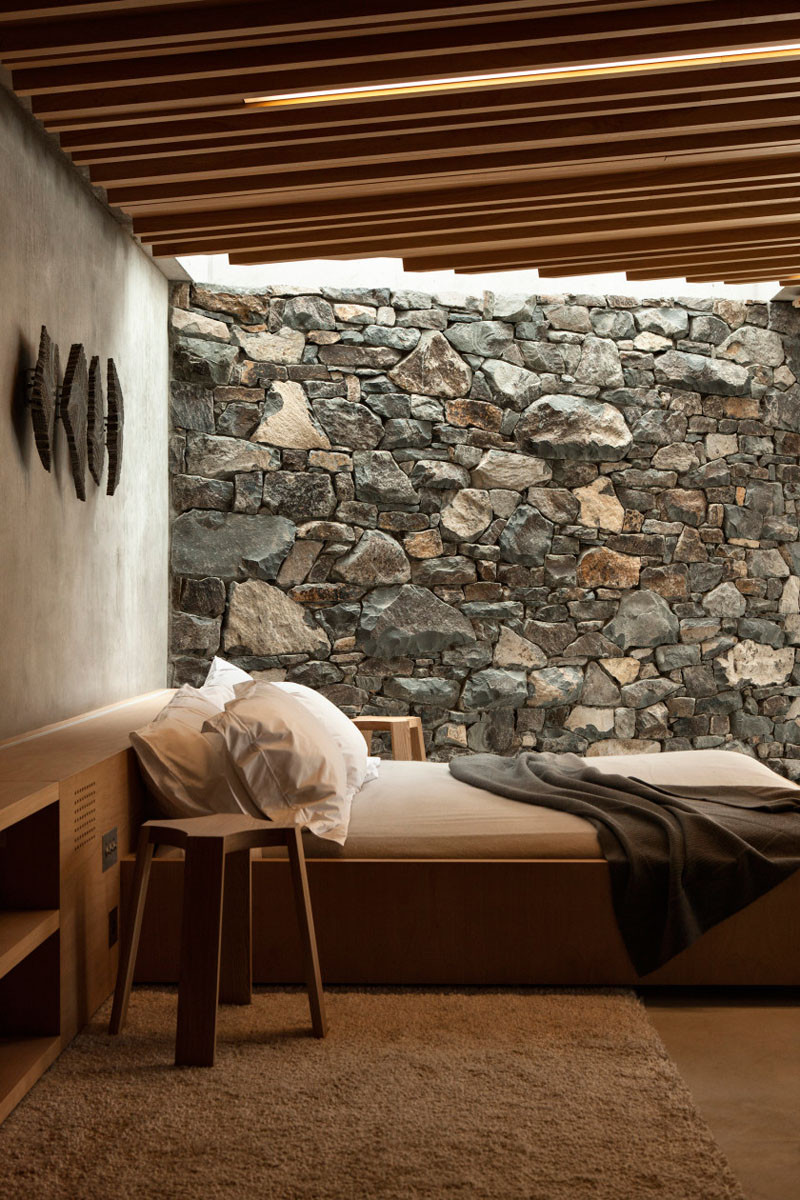 ---
In the bathroom, a skylight above the bath makes sure plenty of natural light fills the space.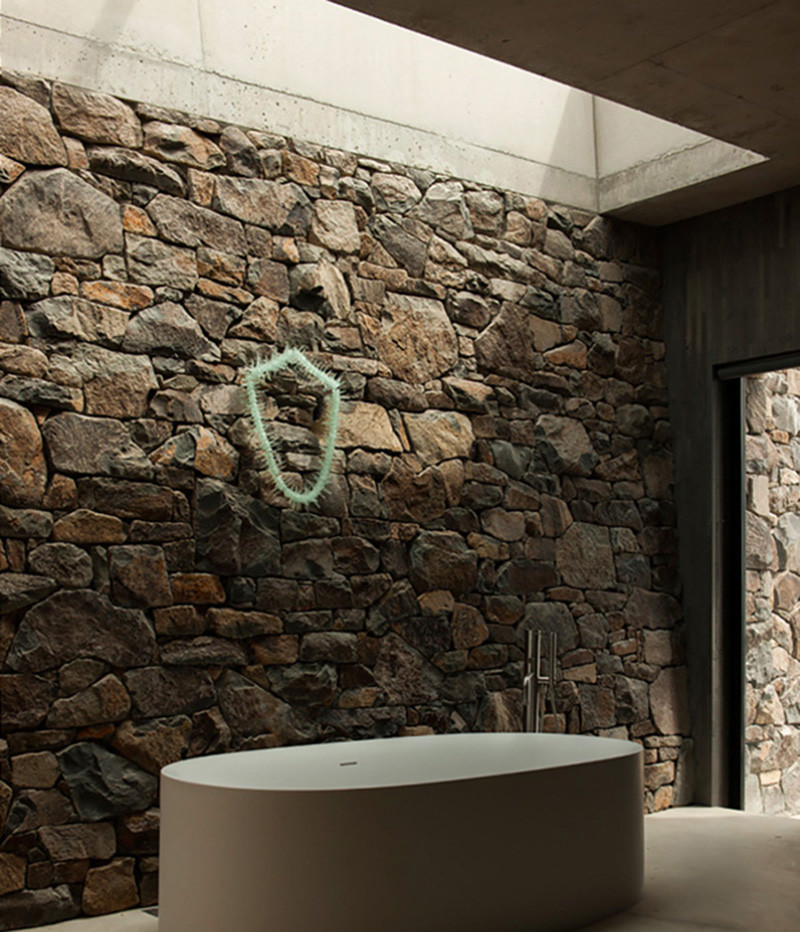 ---
Here's a short video of the home that really gives you a sense of just how private it is.