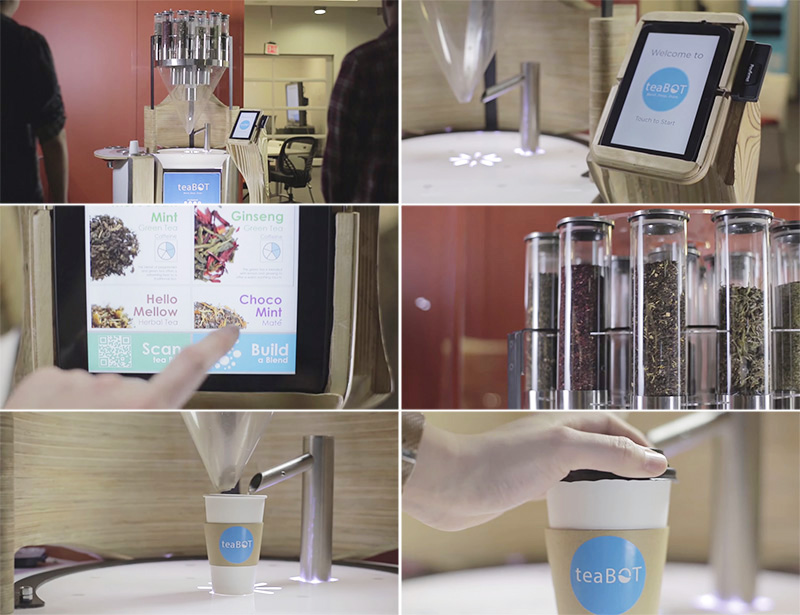 A Toronto-based company has developed a fun and customizable way of ordering tea. The teaBOT is a robotic kiosk that makes you a personalised cup of tea.
When talking about how they started…
"The inspiration for speed and convenience came from watching customers walk away from long lines at our co-founder's family tea store. The inspiration for personalization came from listening to our customers. We developed this technology to let our customers blend their own tea and explore new flavors without waiting in line."
Currently teaBOT is only available in two locations, Toronto (Ontario) and Palo Alto (California), however they are always open to suggestions on where the next one should be.
Watch a short video about teaBOT below, or click here to view it on YouTube.