Russian design firm INT2architecture, have created a contemporary bedroom for a 14 year old girl, that features a built-in bed with plenty of storage. It even has a screen projector.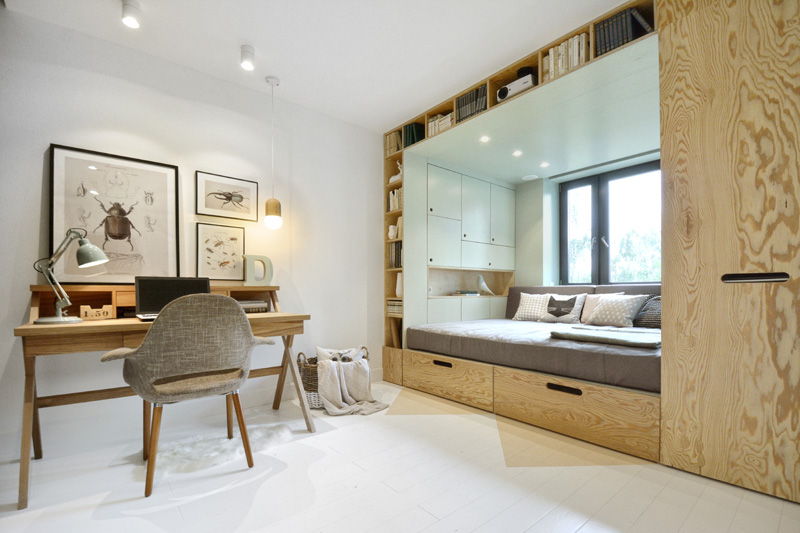 The designer's description
A small room was designed for a young girl (14 years old) so that she can spend her everyday life in a comfortable and stylish environment.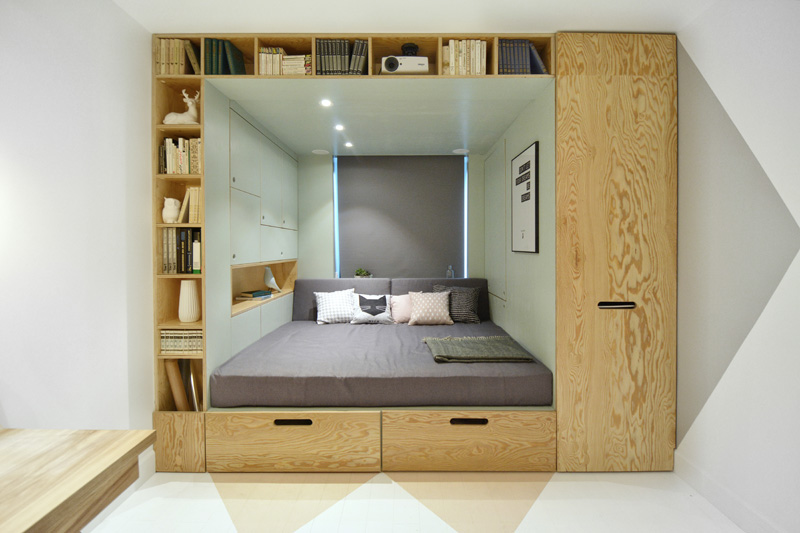 Initially there were a lot of different freestanding objects in the room: a wardrobe for the clothes and bed linen of the entire family, bookcase, chest of drawers for small items and books, a single bed and a desk. That is why the space did not feel holistic.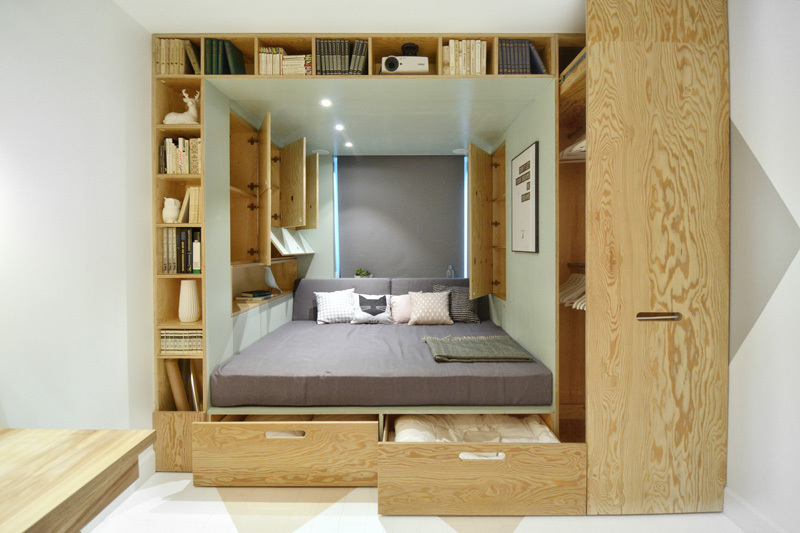 We proposed combining all the free-standing objects in one half of the room, thus freeing another half of the room and creating a new space. In order to do so a multifunctional "box" was designed. It holds a compact storage system (wardrobe, chest of drawers, bookshelves, drawers for linens and large items etc.) and a sleeping place (bed/sofa).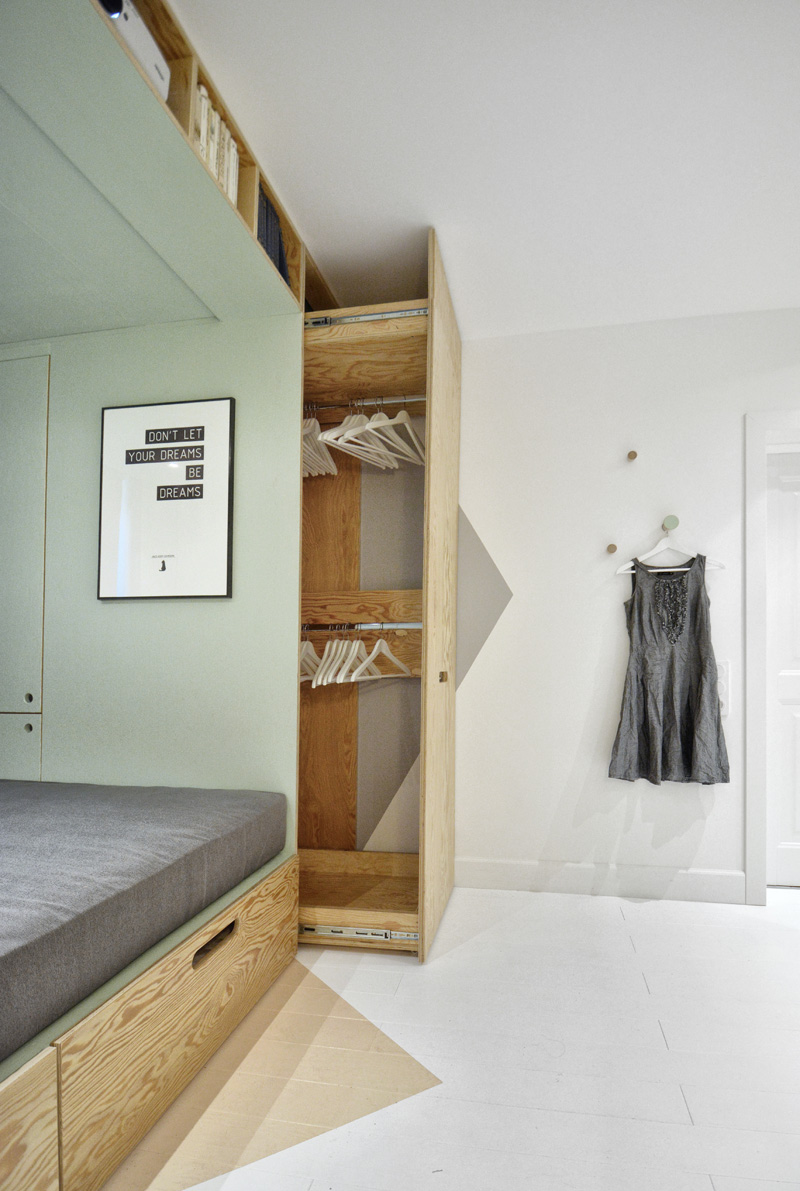 On the opposite wall a multifunctional surface (mirror-organizer-screen) was designed.
It became possible thanks to the sliding panel that in one position opens up a blackboard, in another – mirror, and in central position plays a role of a screen for the projector.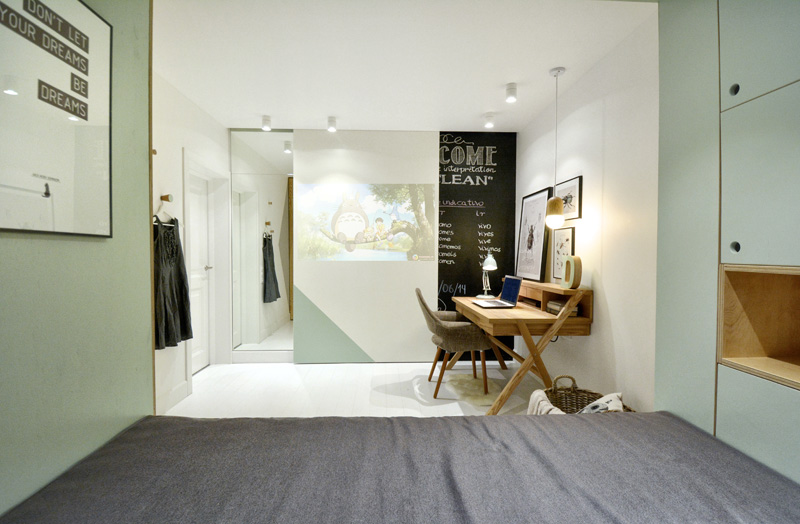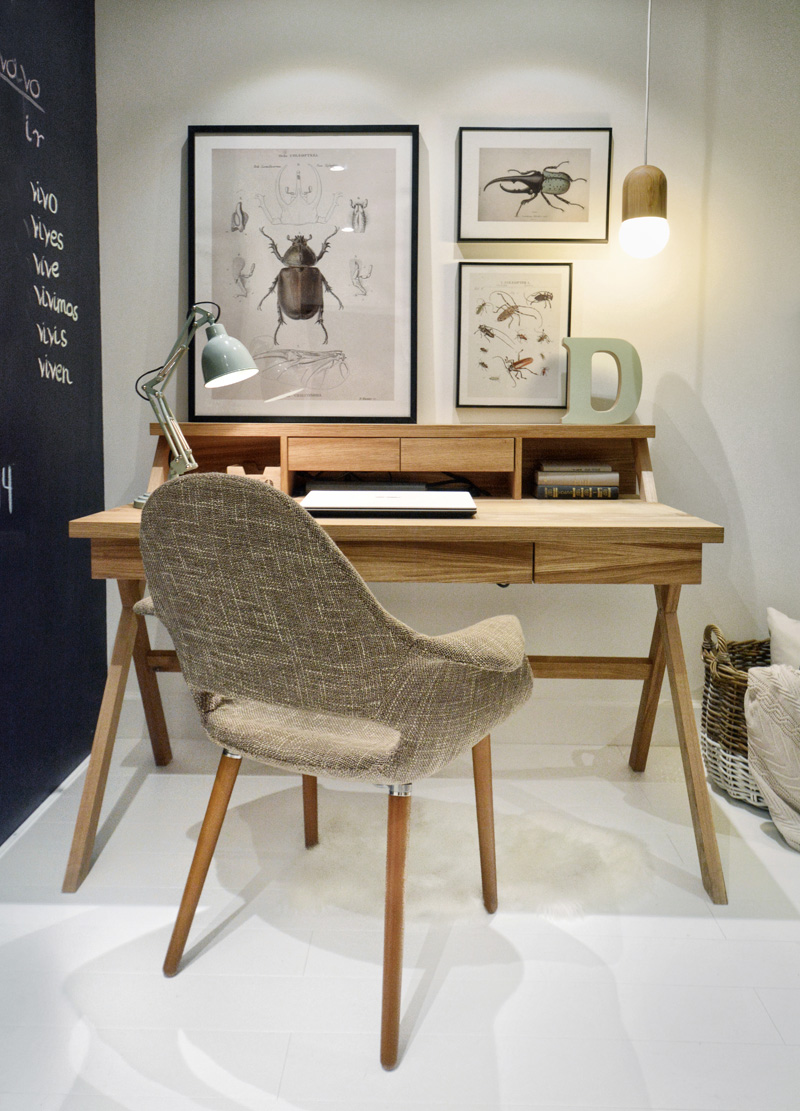 Design: INT2architecture