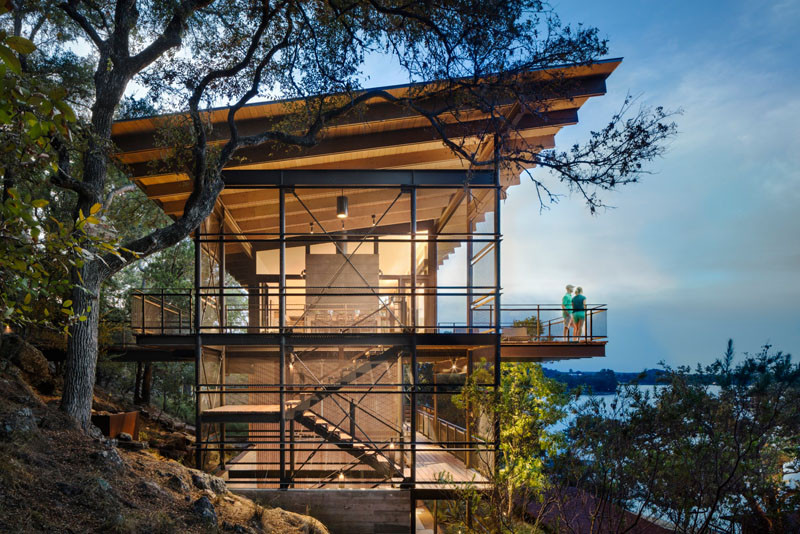 This home near Marble Falls, Texas is all about the water views. As the home is quite tall, living spaces are all located on the top floor, which is just above the tree line so they enjoy a nearly 180 degree view of the lake.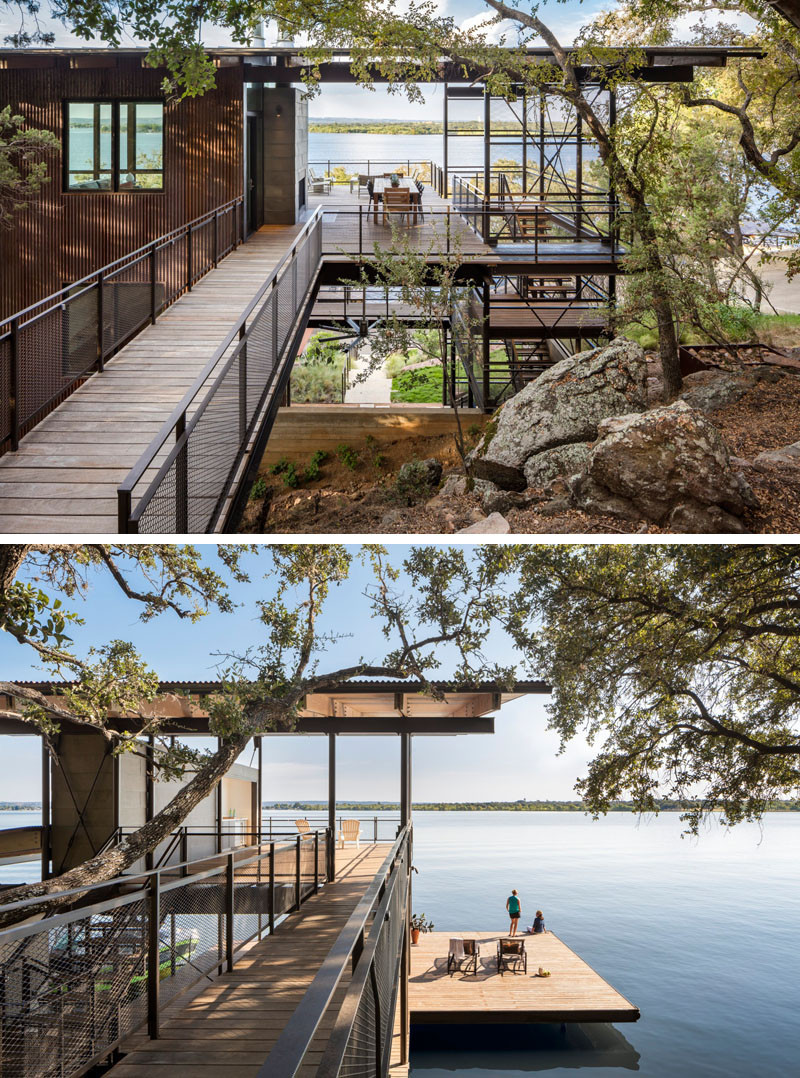 ---
The home, designed by Lake|Flato Architects, has a large wall of windows, and a deck for relaxing on a summers day.
---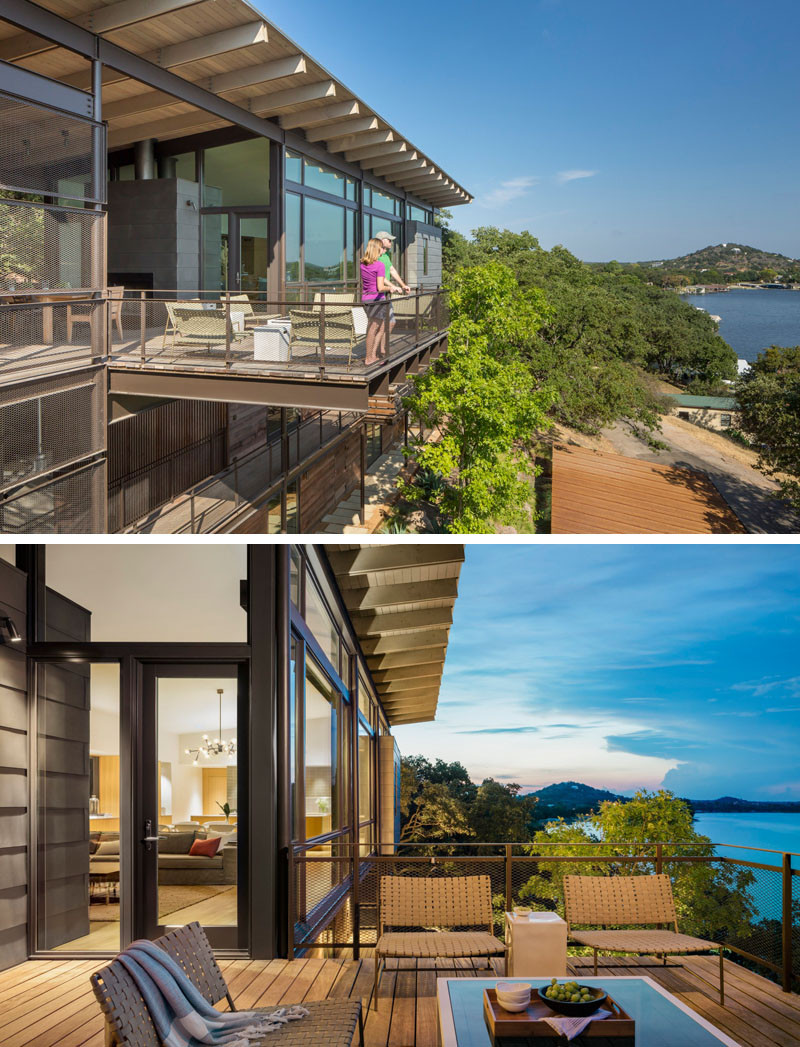 ---
The living room is focused on the view and the fireplace.
---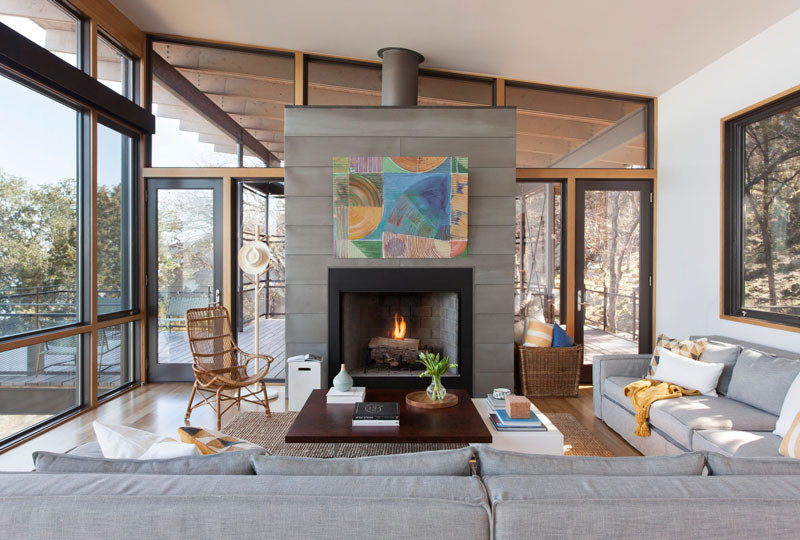 ---
Floor to ceiling windows provide an abundance of natural light to the shared living/dining/kitchen area.
---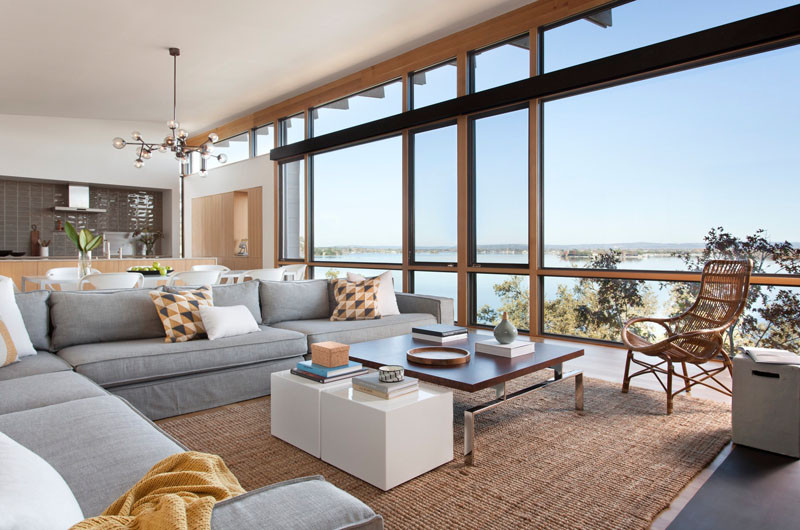 ---
Behind the living area is the dining room with a sculptural pendant lamp, and beyond the dining room is the kitchen.
---
---
Windows have been positioned strategically to frame the picture perfect views of the water,
---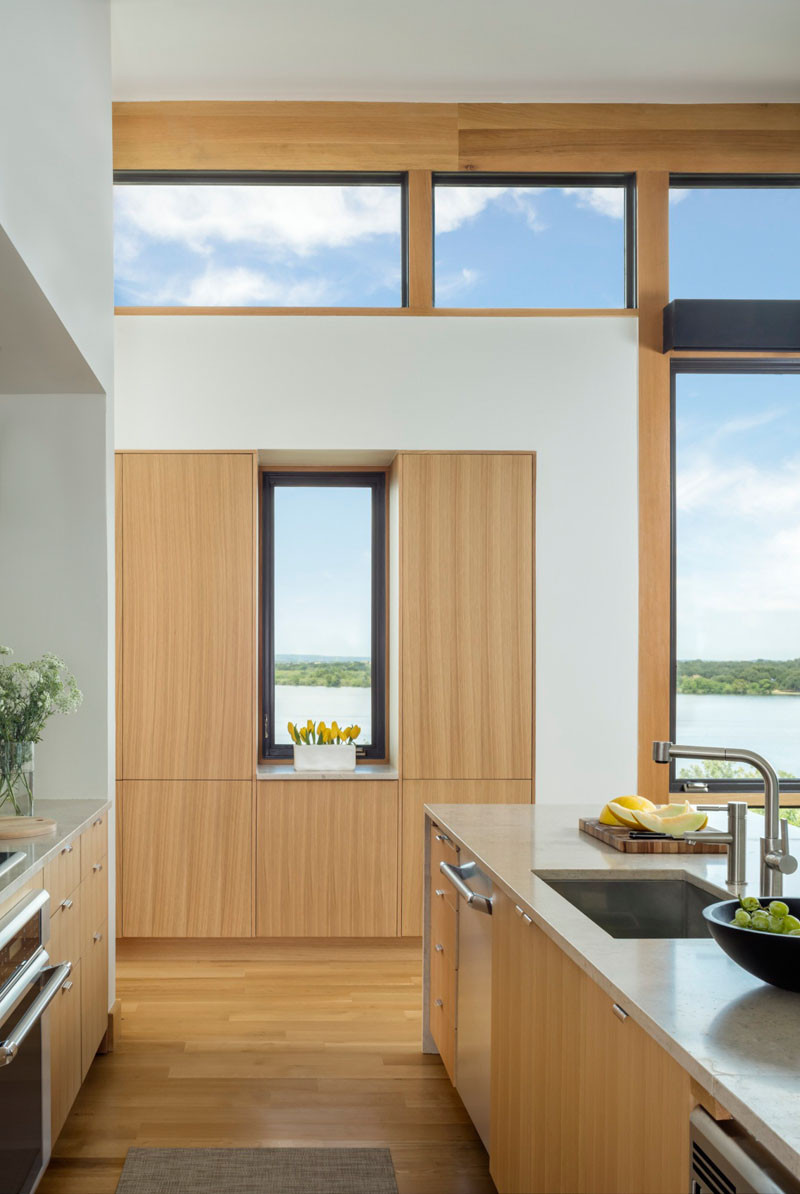 ---
There are four separate bedroom retreats located on the lower two levels of the home.
---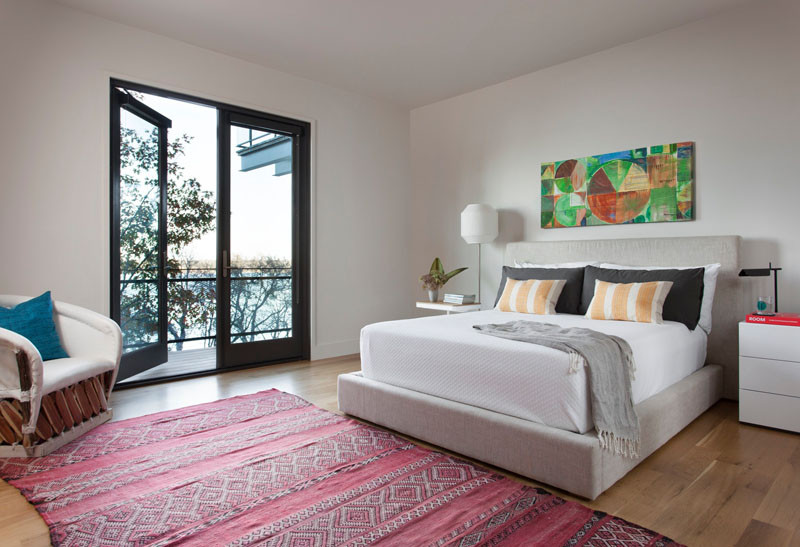 ---
In this bathroom, there's a mirror that slides out to cover the window.
---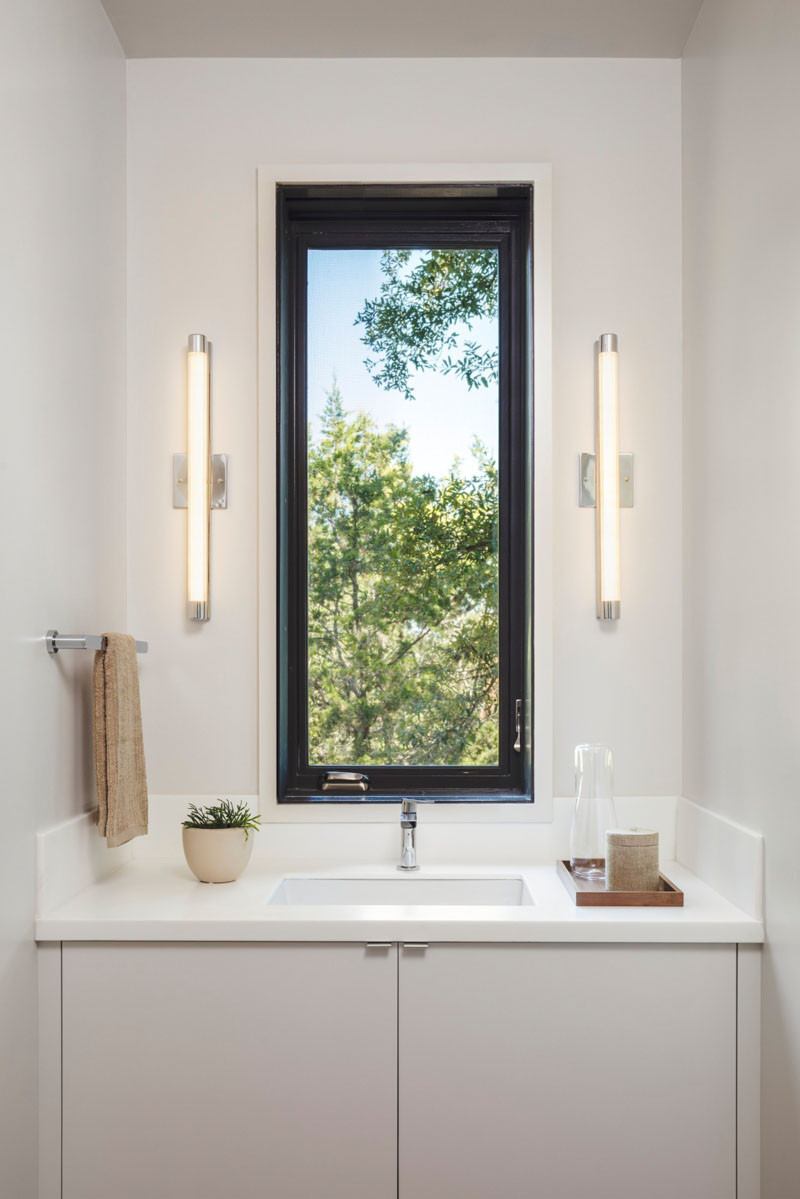 ---
In one of the other bedrooms there's a small walkout balcony that faces the landscaping.
---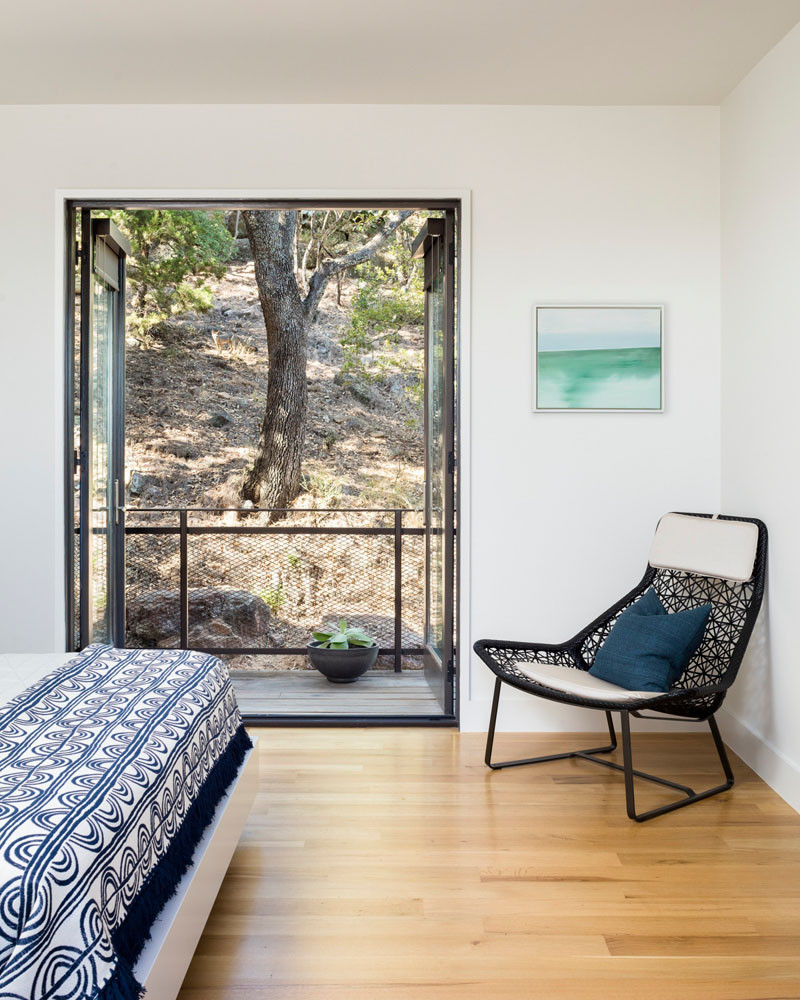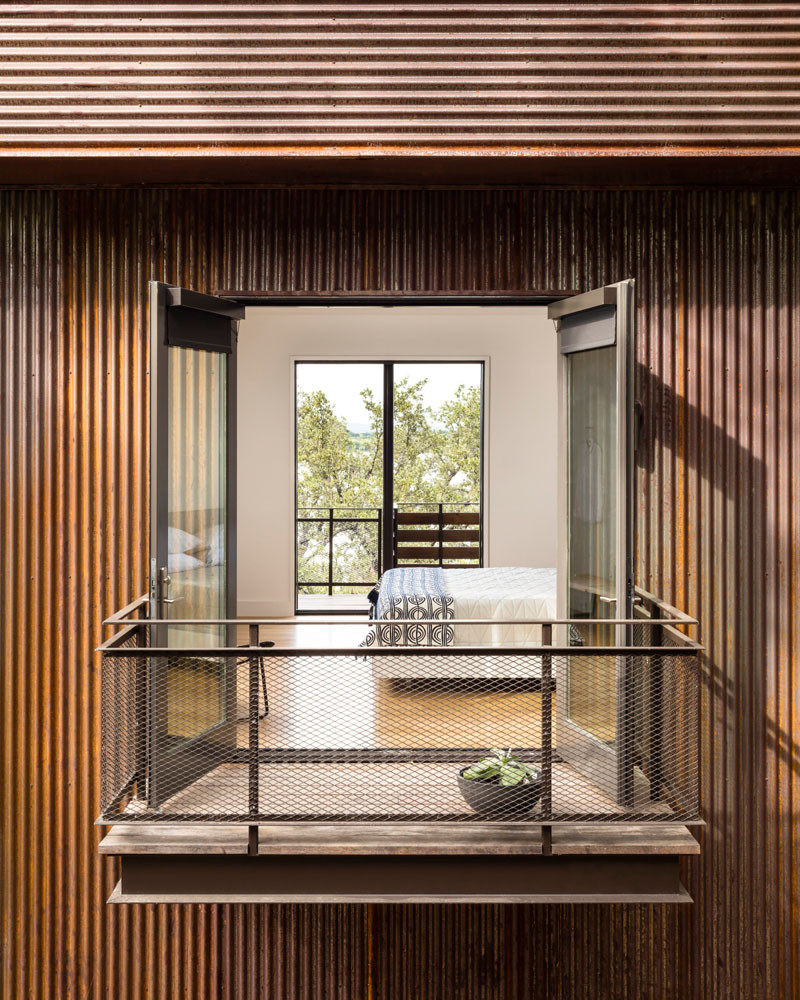 ---