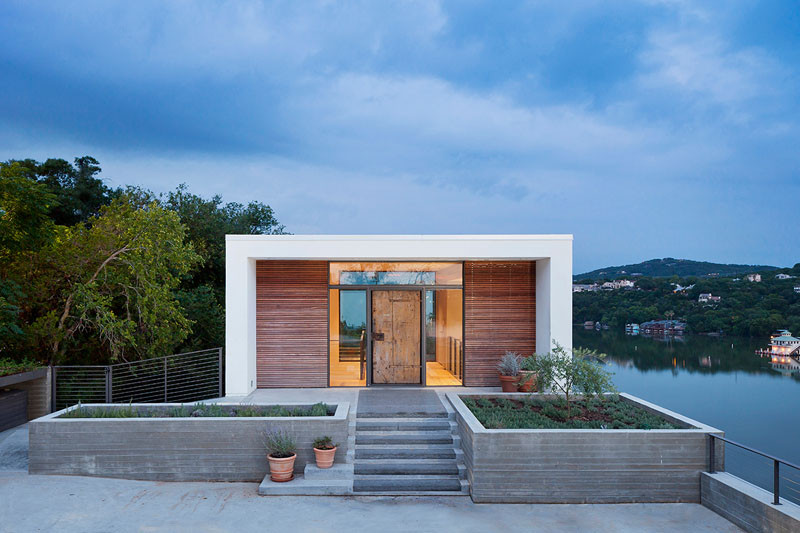 Specht Architects together with Louise Harpman, designed the renovation of this home, that is suspended on a narrow limestone ridge halfway down a cliff, overlooking Lake Austin in Texas.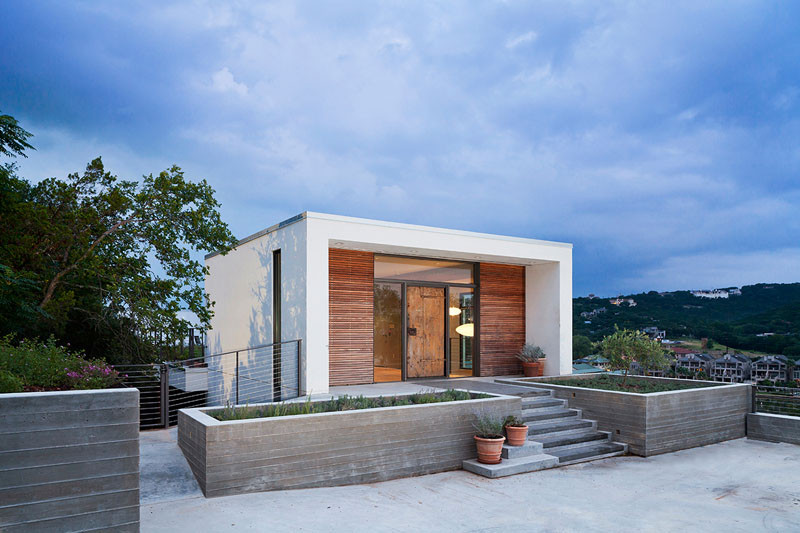 ---
Building upon the frame of an existing 1970s-era structure, the designers created a warm and welcoming home for an elderly couple.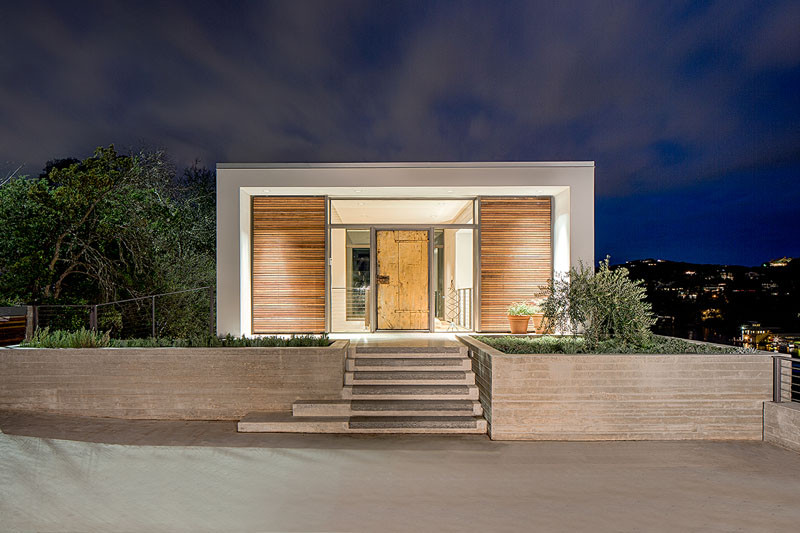 ---
The home has a rooftop herb garden with seating that provides uninterrupted views of the river below.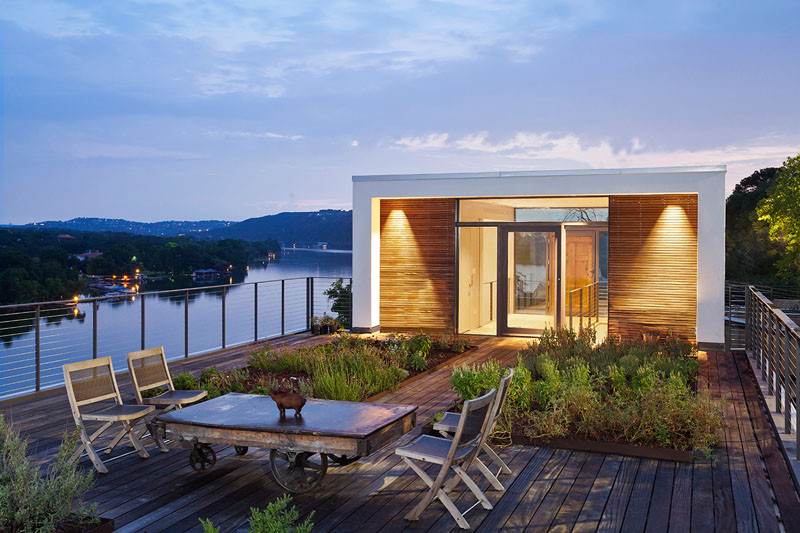 ---
Inside, you can see just how close to the cliff the home actually is through the large windows.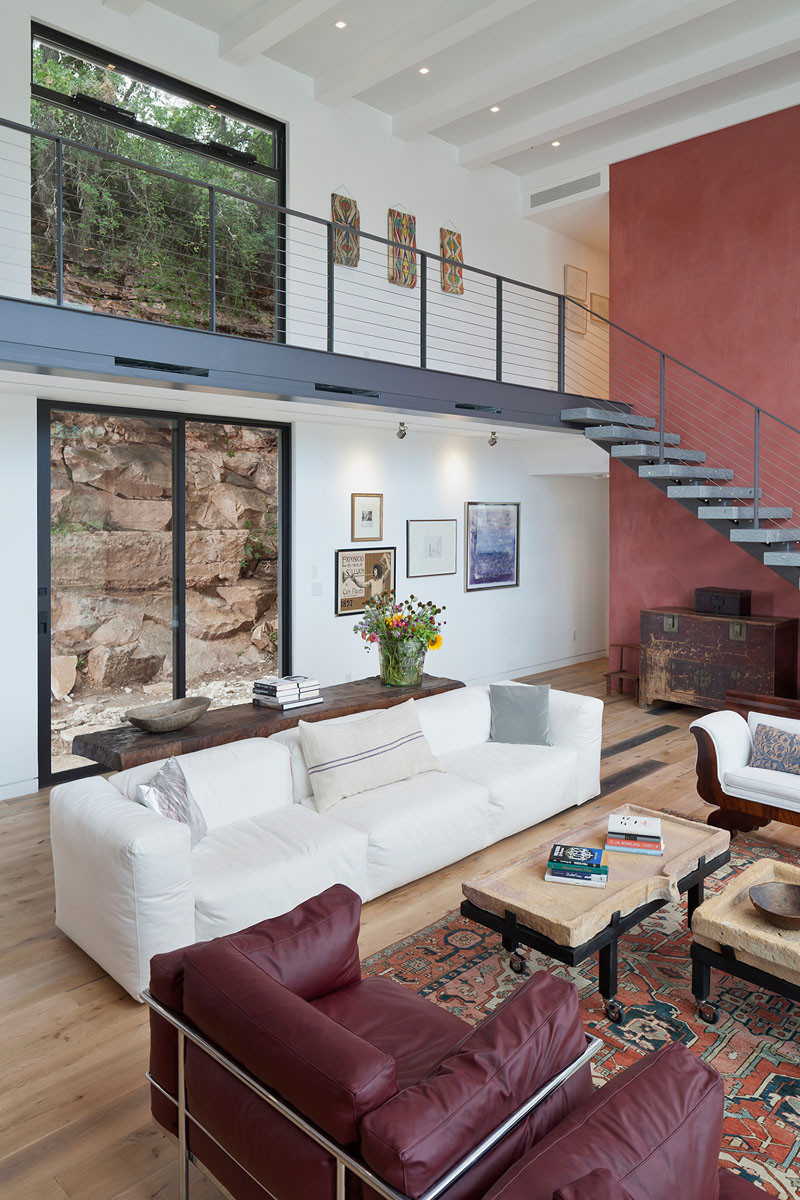 ---
The other side of the living room opens up to views of the surrounding area.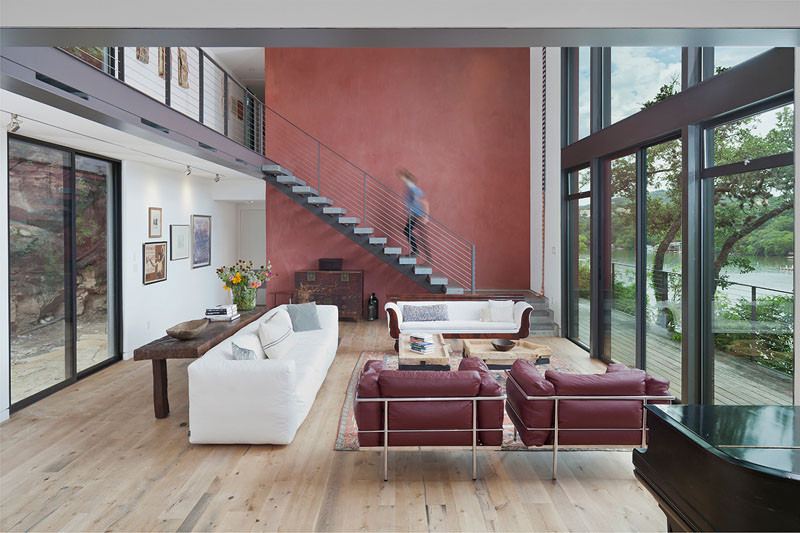 ---
---
The home has an open floor plan for the main living, dining and kitchen areas.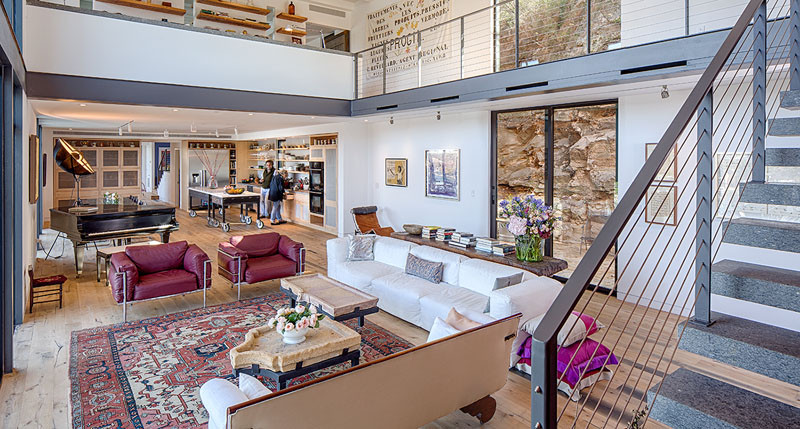 ---
The kitchen has design elements, like open shelving, and multiple piece kitchen island that can be moved when needed.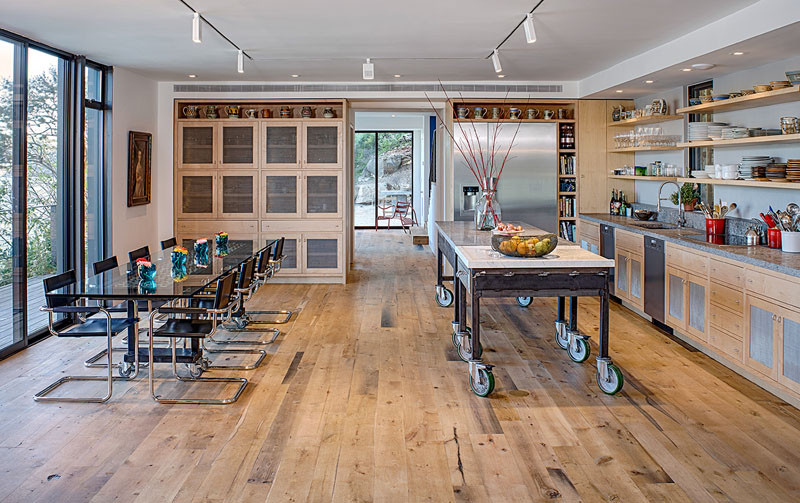 ---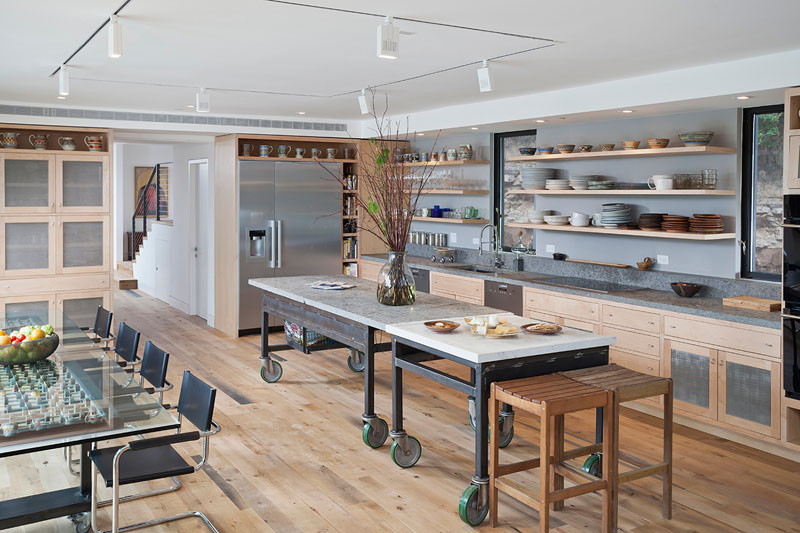 ---
Here you can see how the island is two pieces, both with wheels.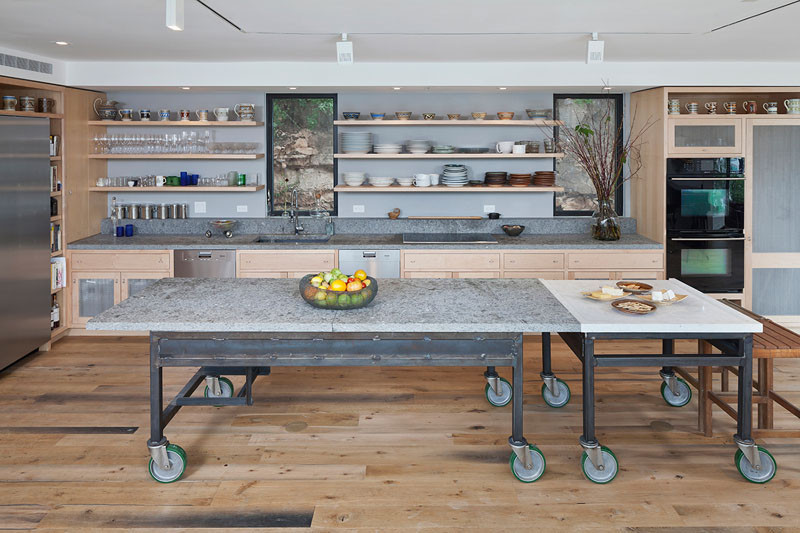 ---
Built-in wine racks provide plenty of storage for their wine collection.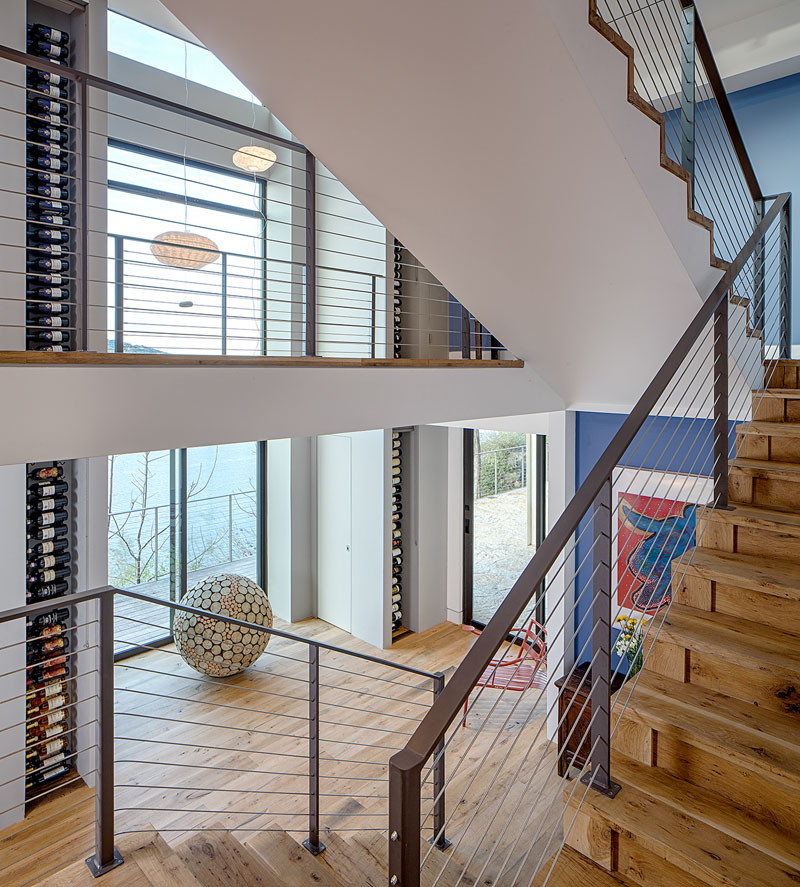 ---
The wooden stairs with metal handrail guide you between the different levels of the home.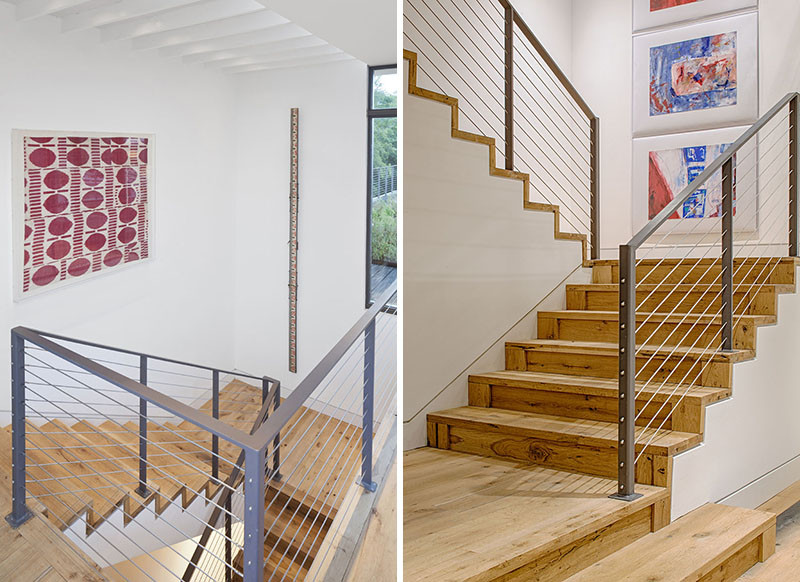 ---
A sliding door on tracks welcomes you to one of the bedrooms.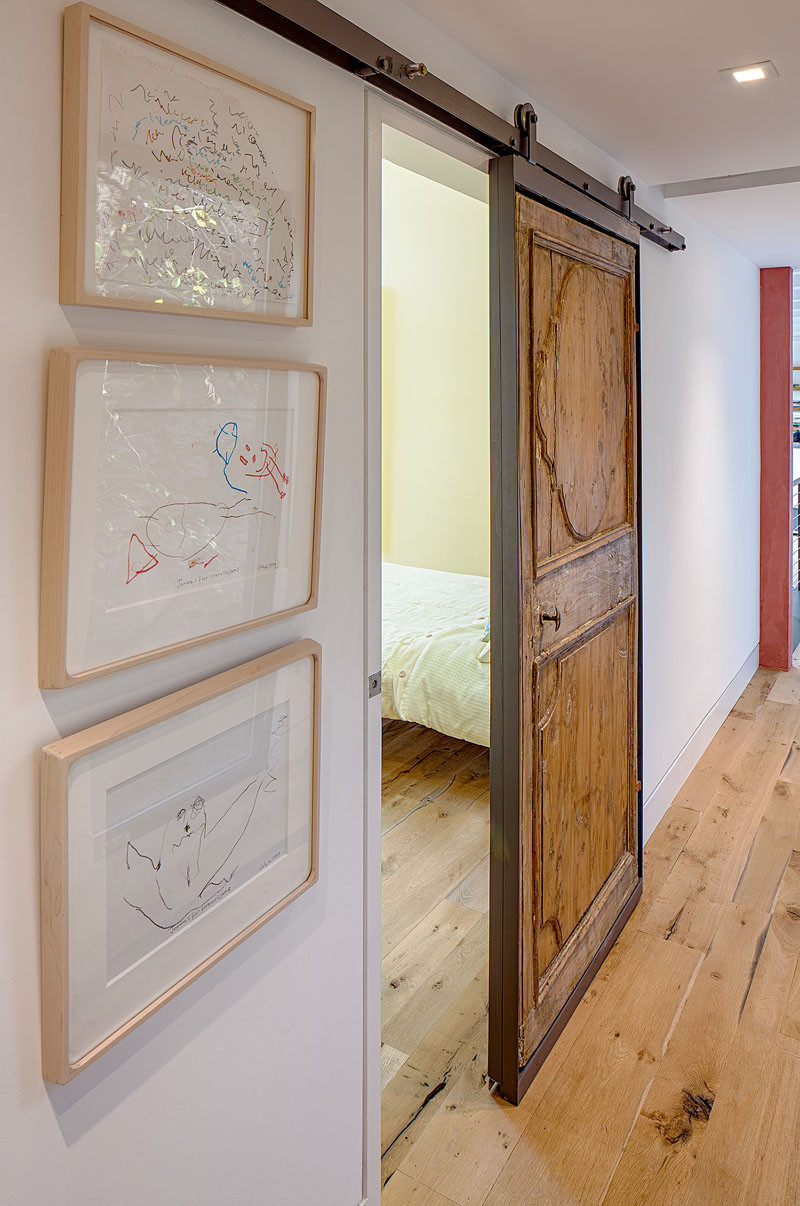 ---
In this bedroom, the bed is positioned on top of a platform with huge wheels.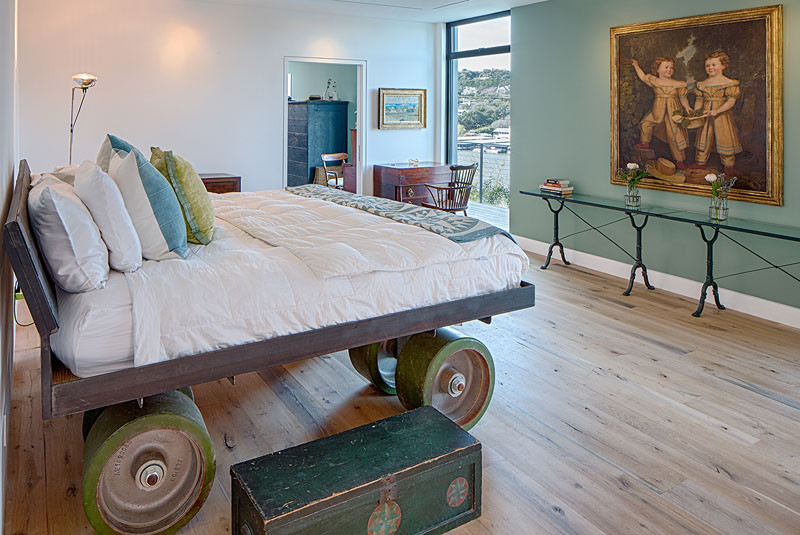 ---
The bathroom is filled with light from the three windows.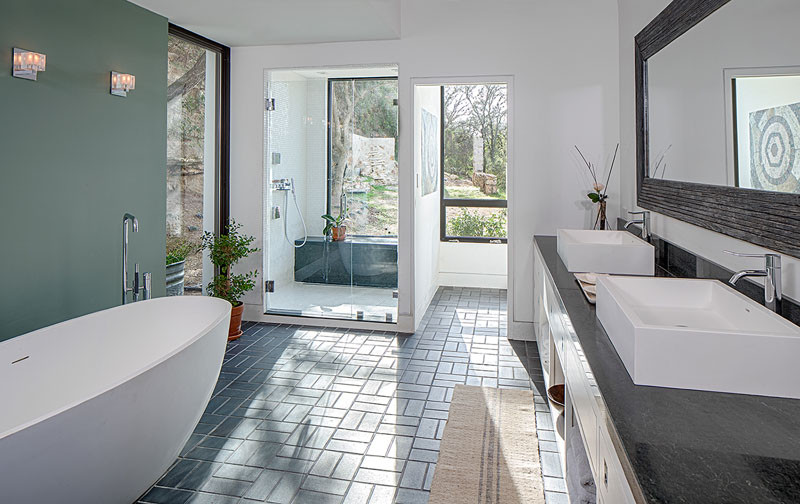 ---