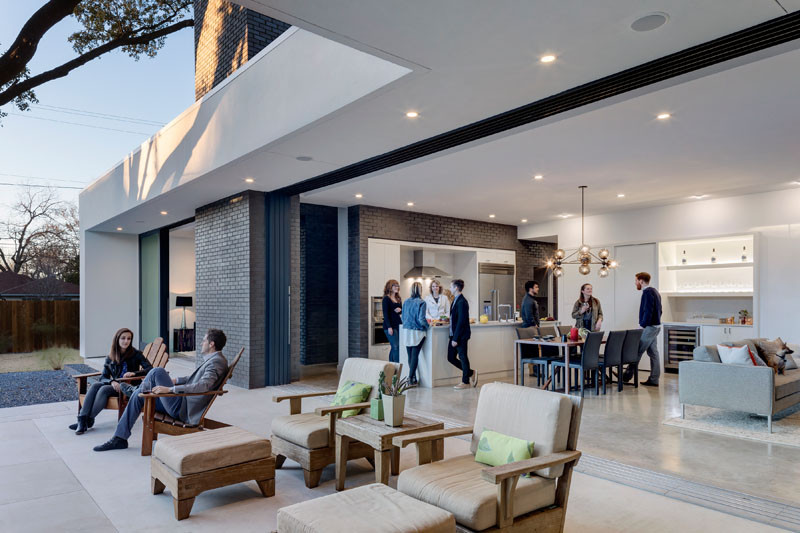 This new home in Austin, Texas, has been designed to enjoy living life, inside and out.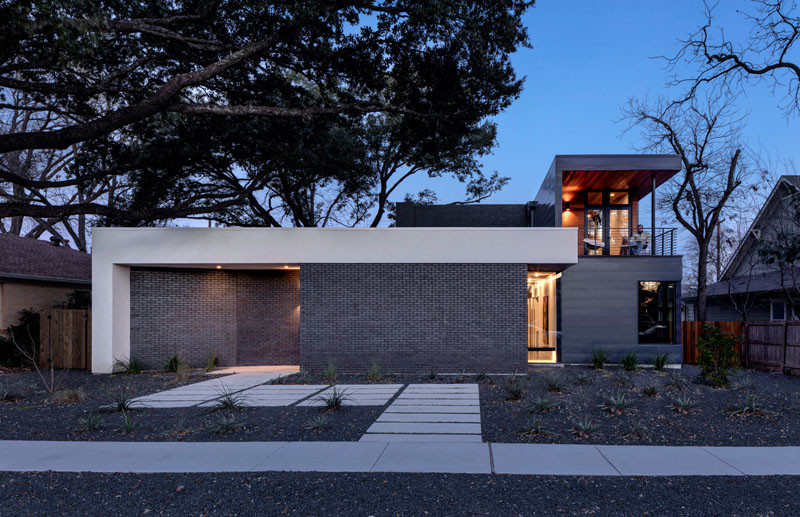 ---
Designed by Matt Fajkus Architecture, this Texas home has a facade that's a bit different to regular homes, in that the front masonry wall replaces the typical residential fence.
---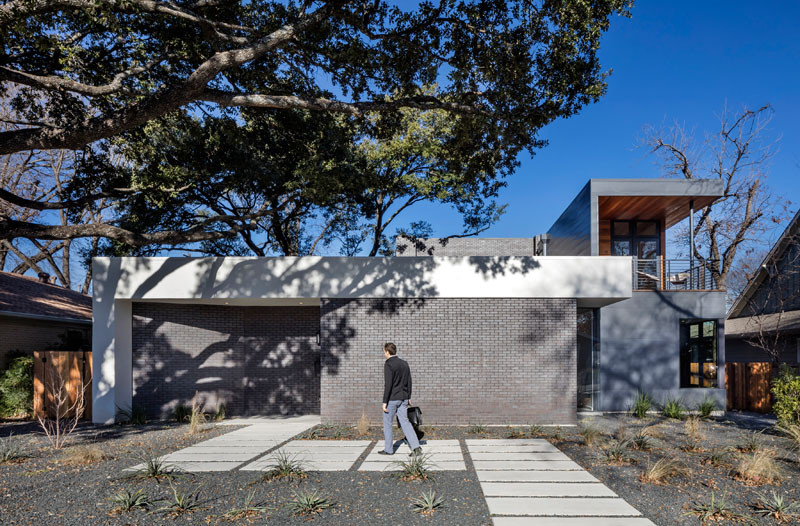 ---
At the same time, the brick wall also frames an indirect access to the front door, functioning as a privacy barrier while revealing slices of the interior to the public street.
---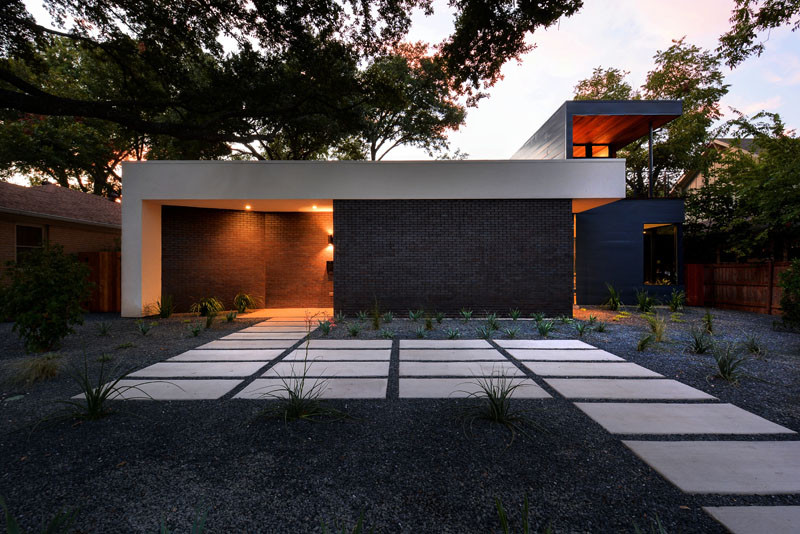 ---
The landscaping has been designed by Open Envelope Studio, with the front yard filled with plants that can grow in the Texas heat.
---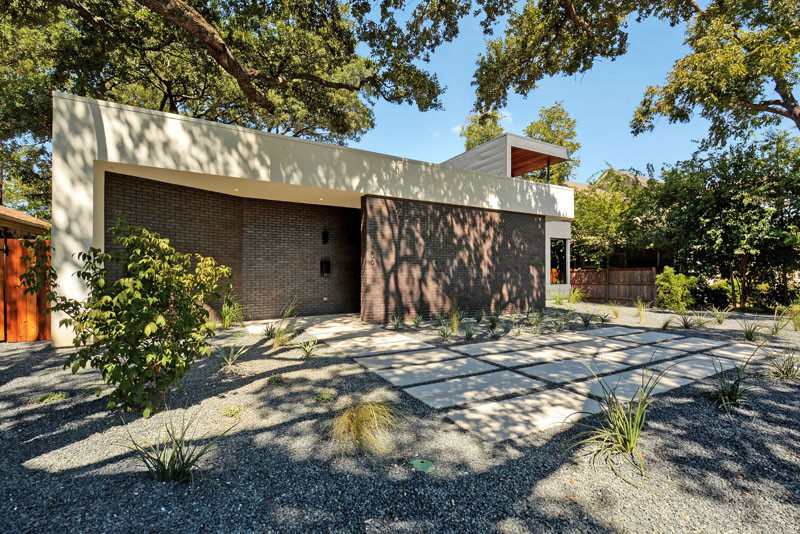 ---
Here's a glimpse of the interior from the front of the home.
---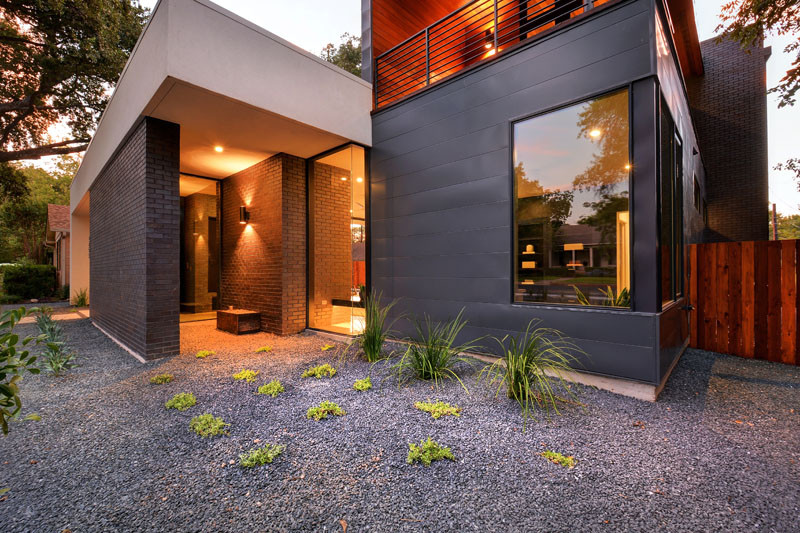 ---
A pivoting door welcomes you to the home.
---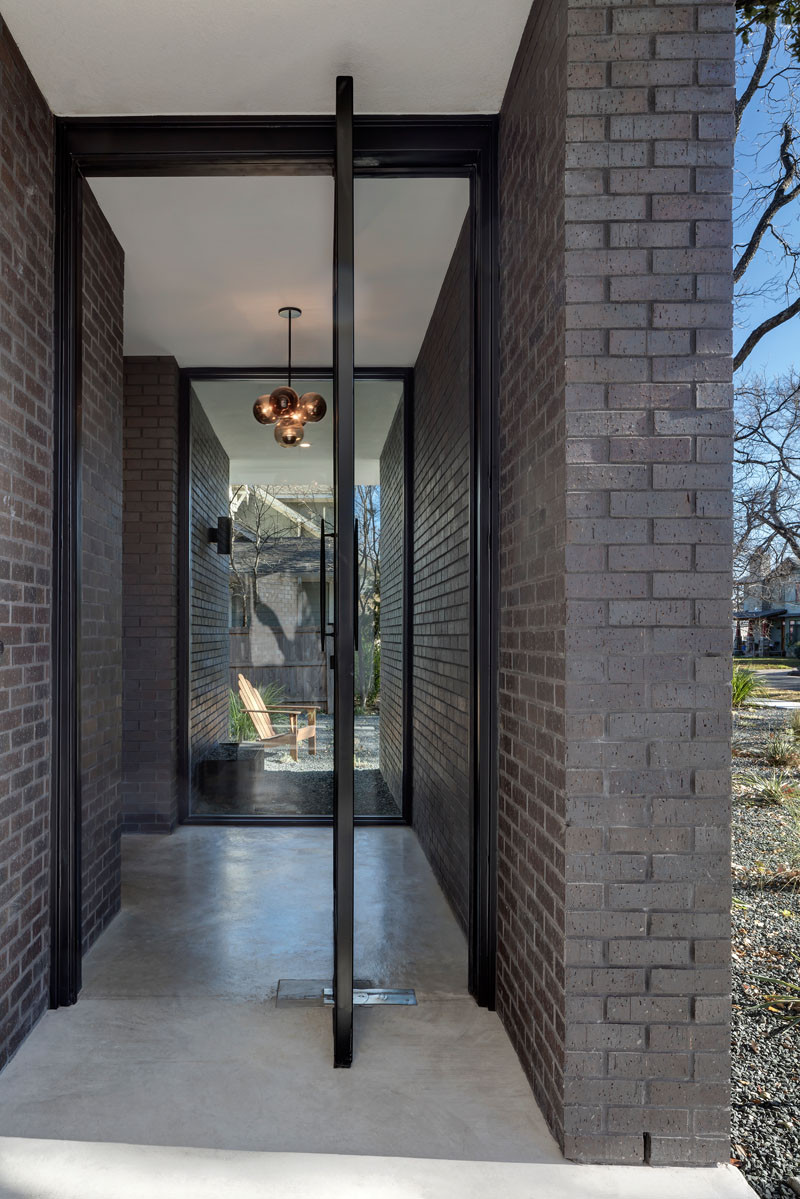 ---
Once inside, there's an open floor plan, with the kitchen and living room sharing the space.
---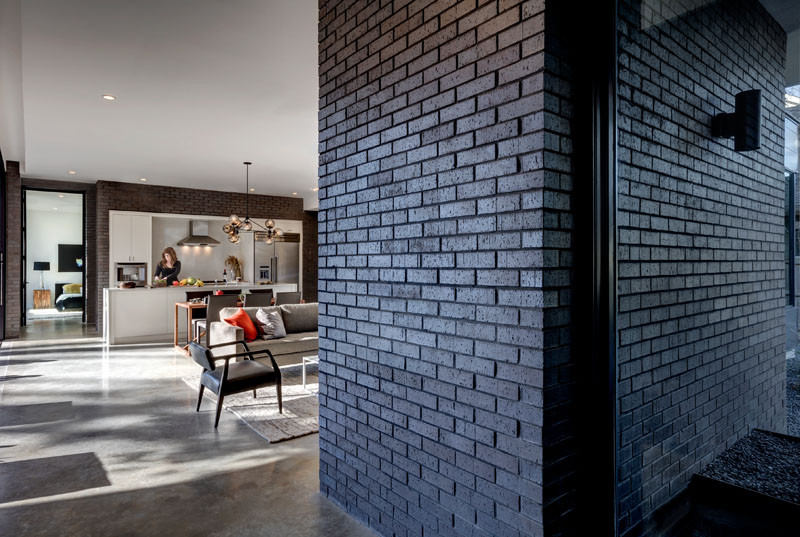 ---
The interiors, designed by Joel Mozersky Design, include a living room focused on the fireplace, a bar area, and a kitchen.
---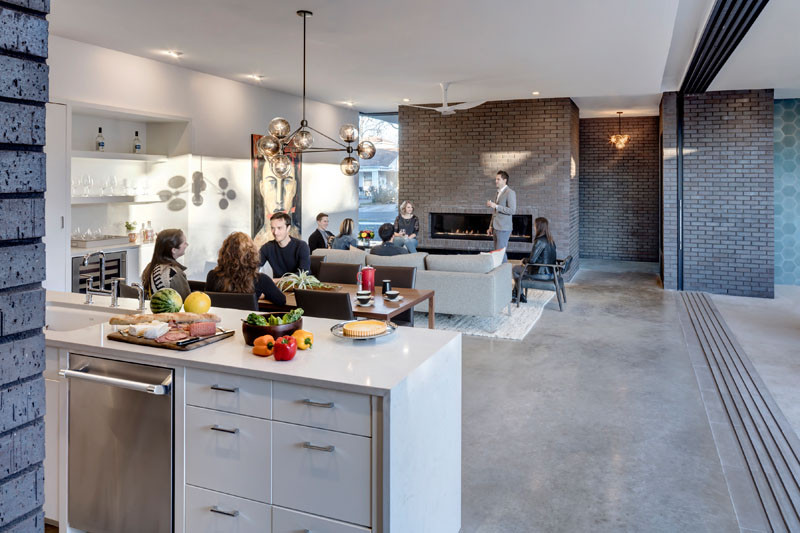 ---
The dining table, with its centrally hung artistic pendant light, provides a separation between the kitchen and living area.
---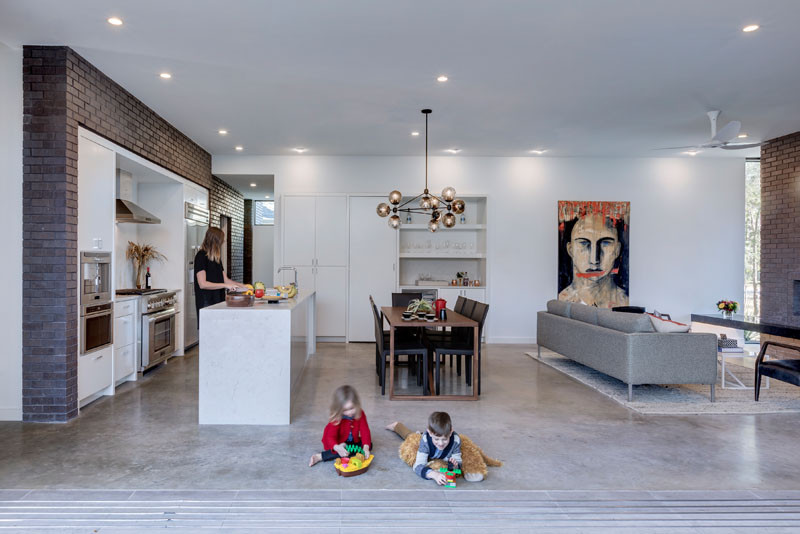 ---
Sliding glass doors open up to almost double the size of the living area.
---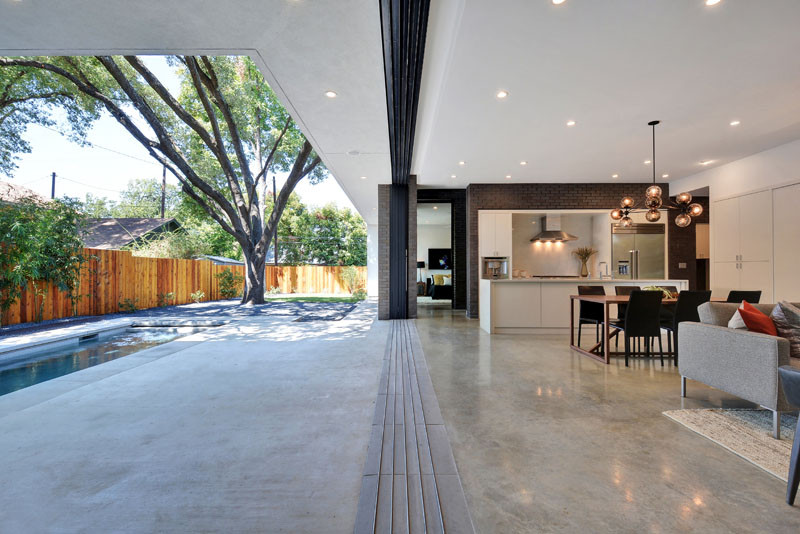 ---
The doors can be opened to allow the bedroom to have access to the backyard.
---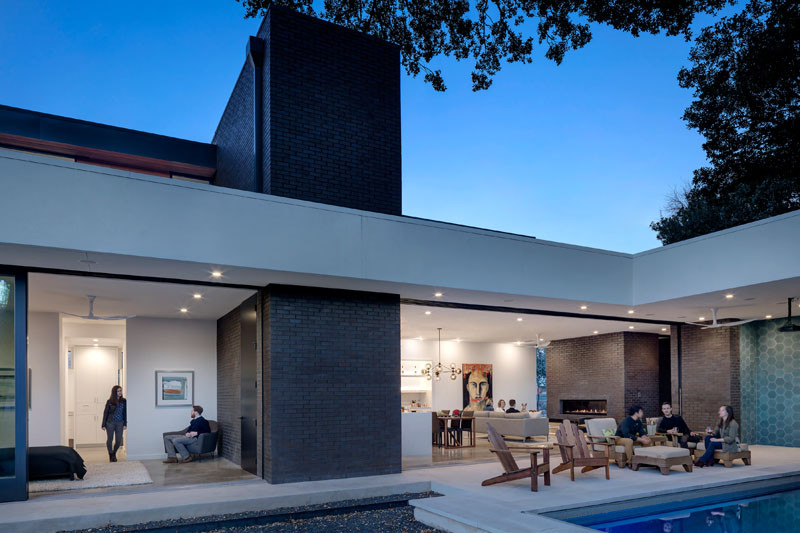 ---
The outdoor patio sits between the pool and the interior of the home.
---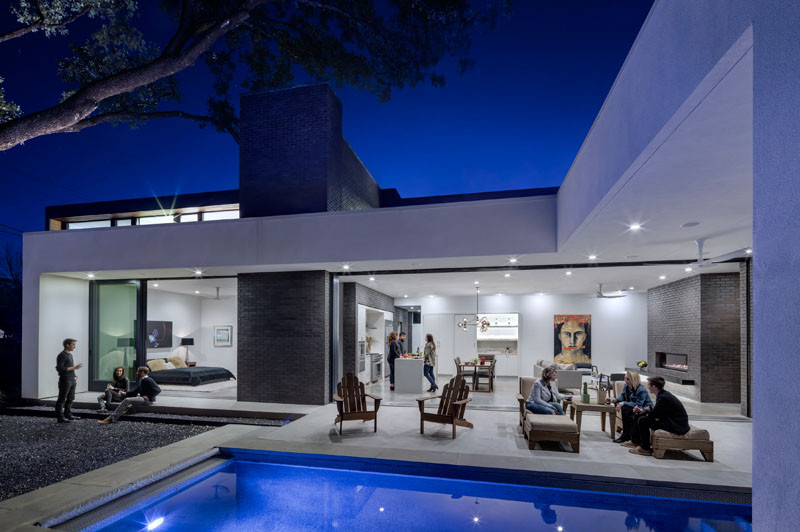 ---
Further landscaping has been completed in the backyard of the home, with a large original tree providing shade.
---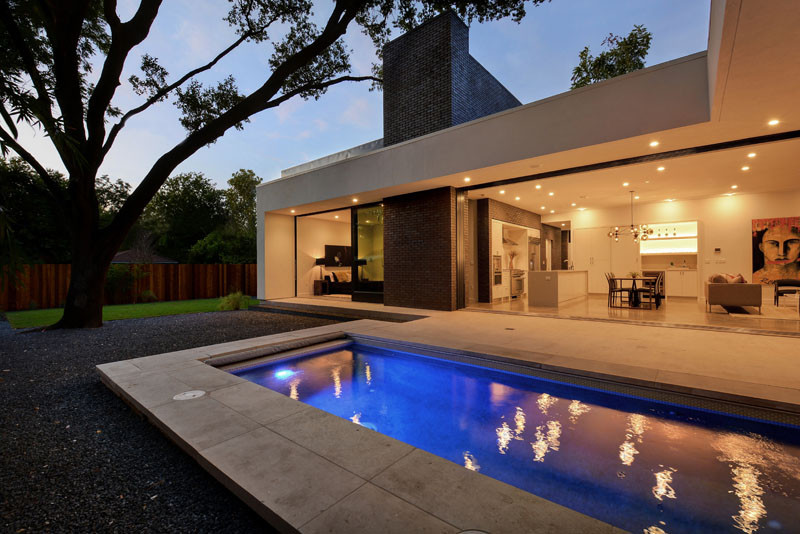 ---