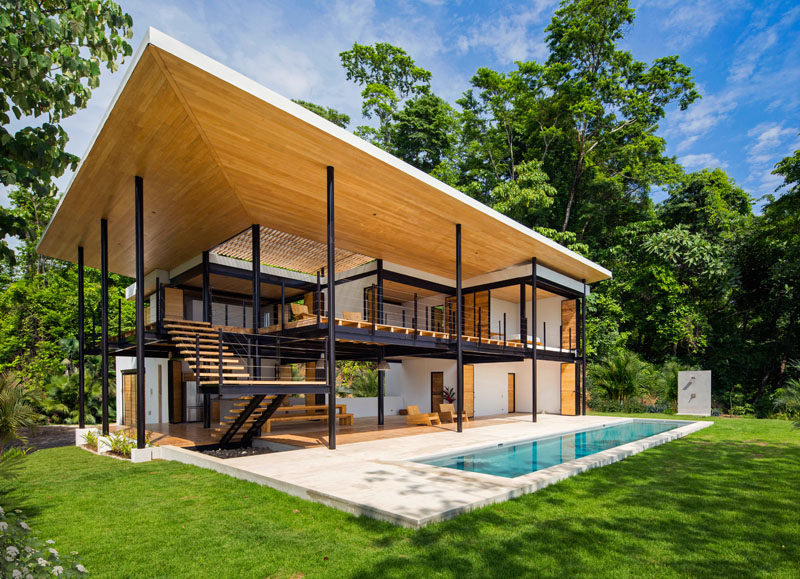 This recently completed home in Puntarenas, Costa Rica, is nestled between the jungle and the beach. Designed by Benjamin Garcia Saxe, the home is a series of interwoven terraces, creating multiple levels and opening the home to the outdoors.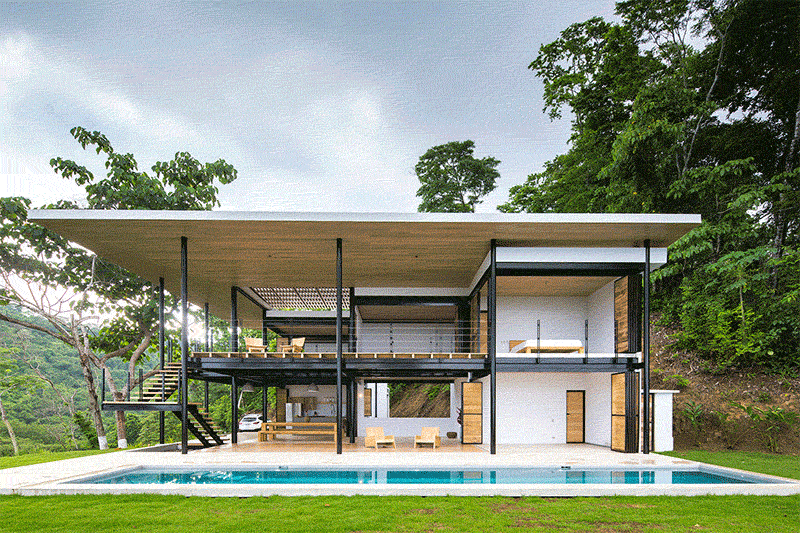 ---
When designing the home, the architect carefully analysed local wind patterns to create a comfortable cross-ventilation that would cool the spaces without the use of air conditioning.
---
---
Locally resourced and certified Melina wood has been used throughout the home for a more natural look.
---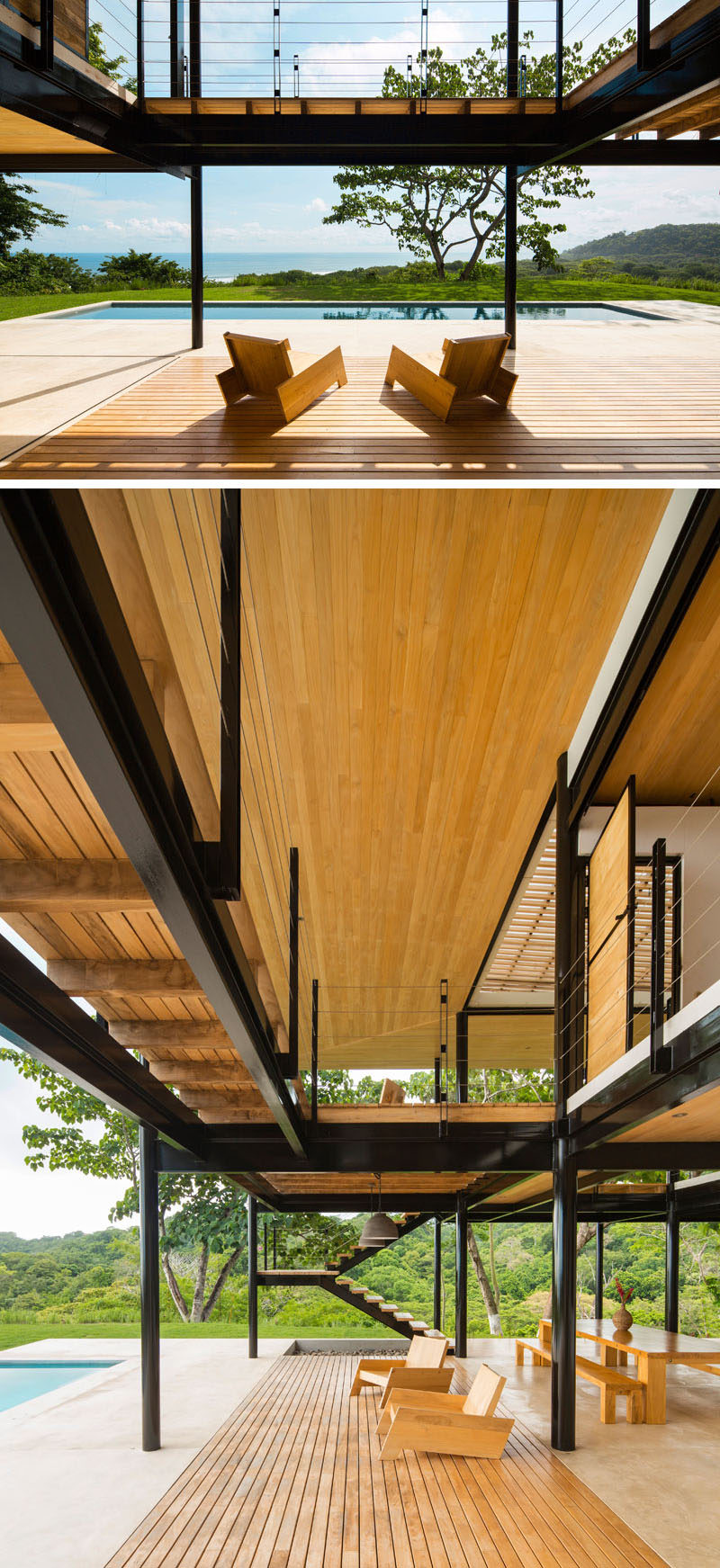 ---
This house is a carefully handcrafted object built with local materials by local workers under extreme and remote tropical conditions with limited resources and tools.
---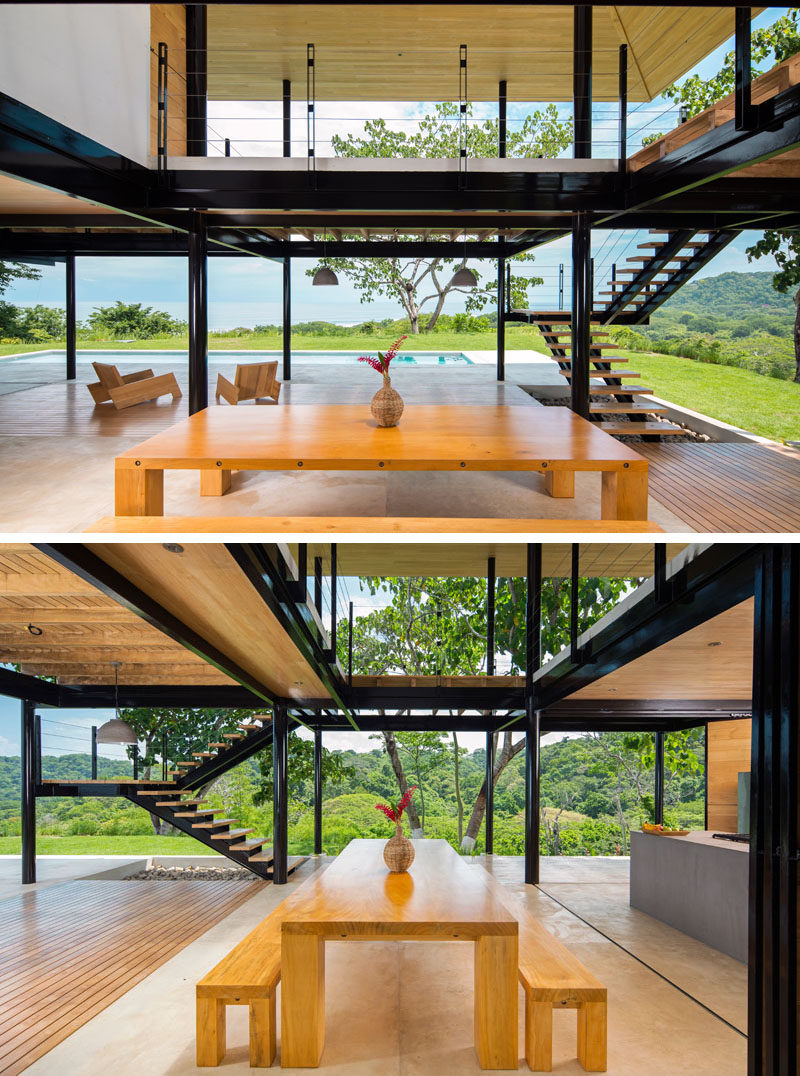 ---
Due to the home being remote, most sinks were hand crafted and created on site, as well as doors, kitchen cabinetry, and bathroom furniture.
---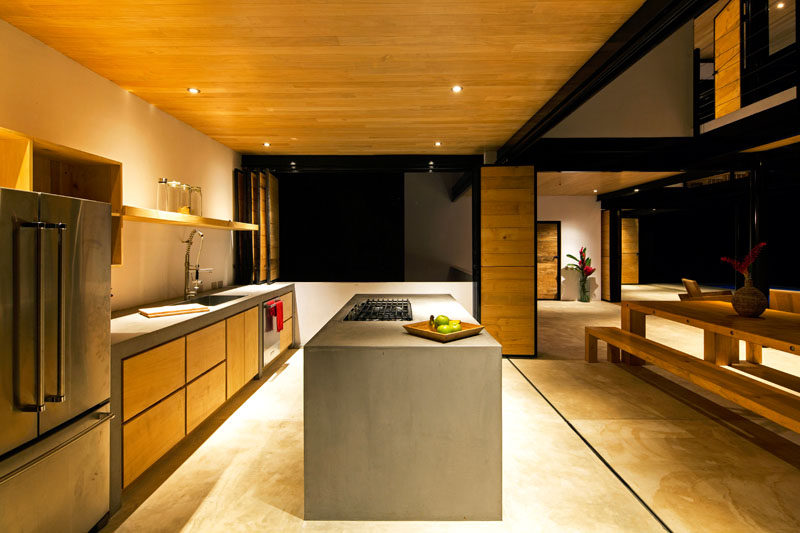 ---
Photovoltaic panels were used to create the energy needed for the home, as well as solar thermal technology to heat the water. Every single item in the house is energy efficient and the entire lighting system uses high-efficiency LEDs.
---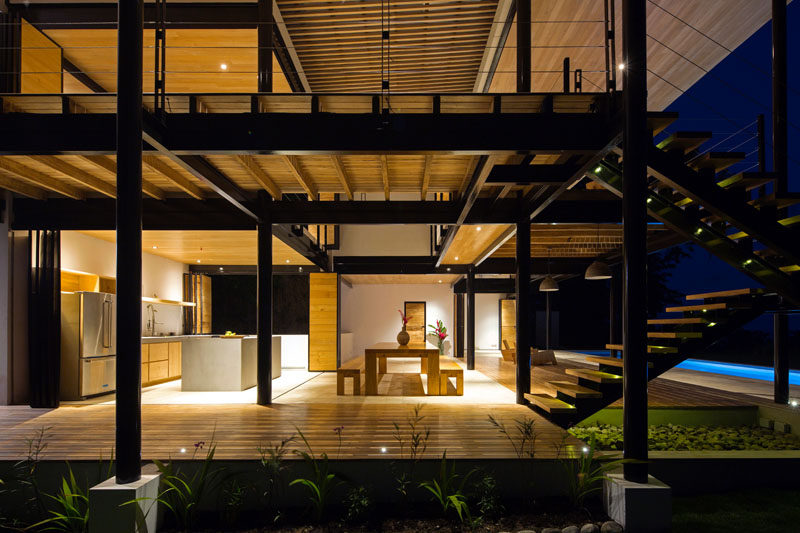 ---
From the second level of the home, you're able to see the treetops of the forest and views of the water.
---
---
The bedroom also has the same views, however when privacy is required or the weather turns bad, the panels can be closed to make an enclosed room.
---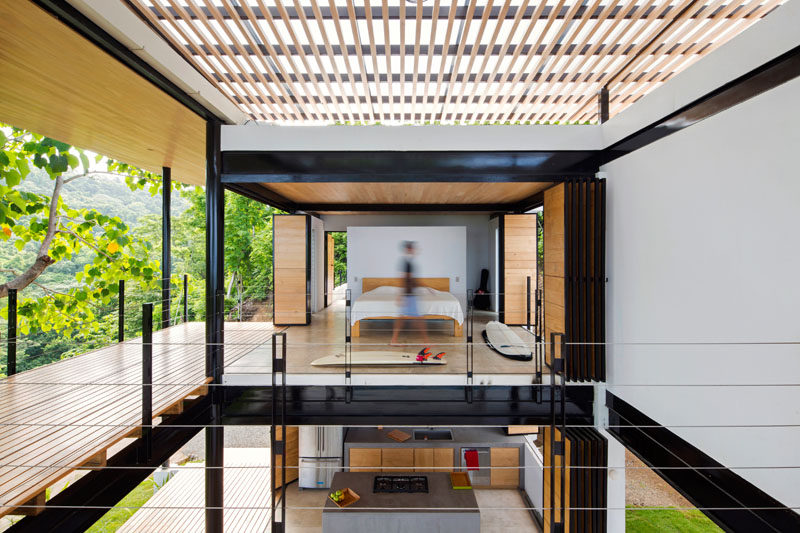 ---
As the house is remote, it collects rainwater from all roof structures to store and use throughout the house.
---