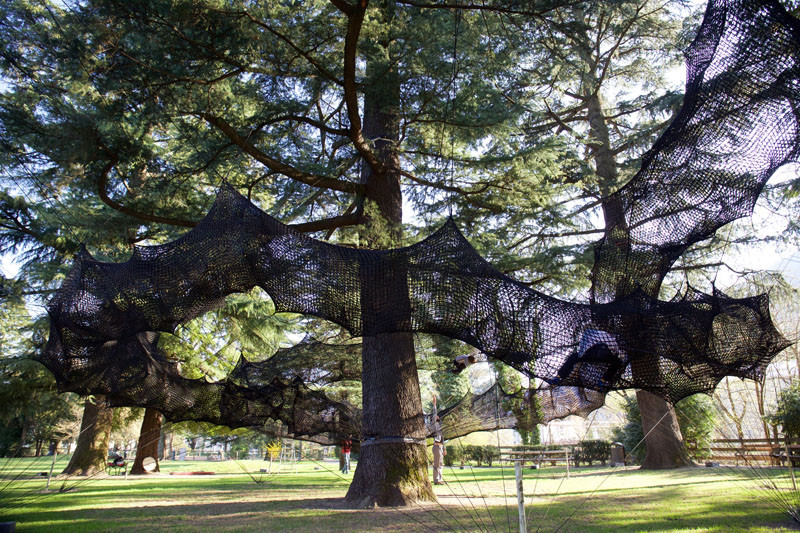 Numen / For Use, a Croatian-Austrian design collective, were invited by local curatorial team BAU, to participate in the second edition of "Art & Nature", a spring festival in South Tyrol, Italy. The result of that invitation was this large scale site-specific art project, named Tube Merano.
Here is a look at the planning model they created.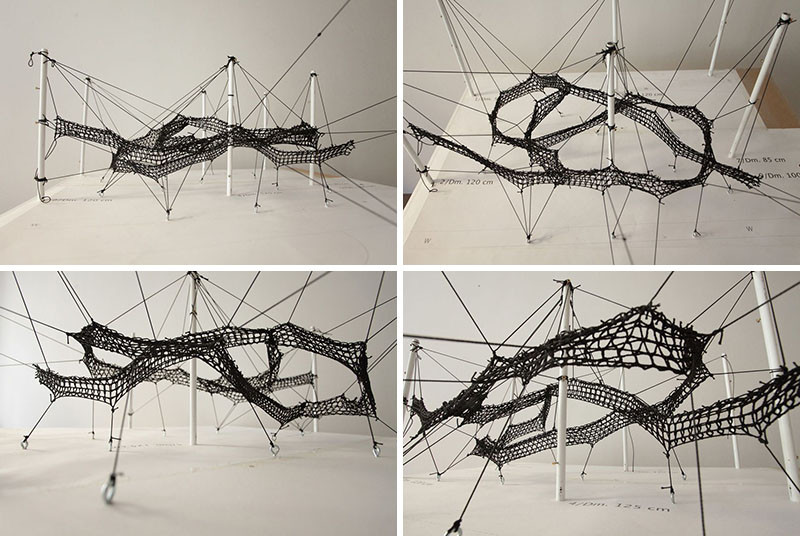 ---
Once the plan was put in place, the install began.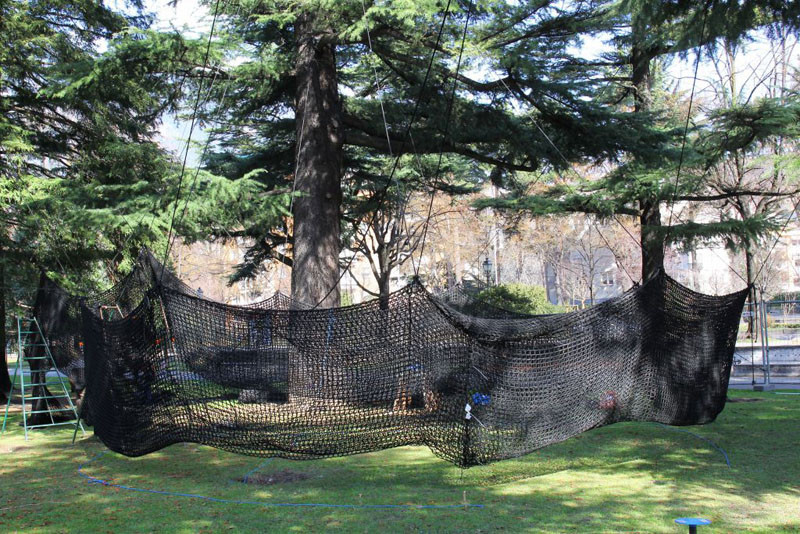 ---
A large net structure was lifted into the trees.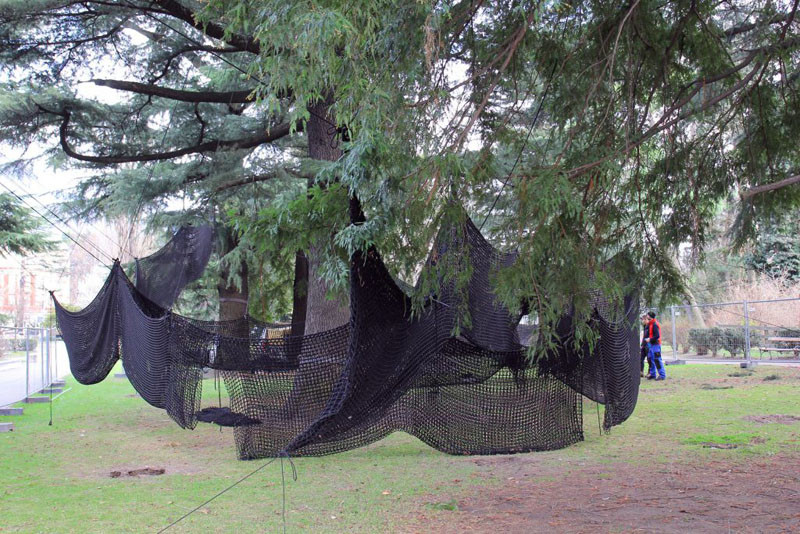 ---
And at the same time, anchored to the ground.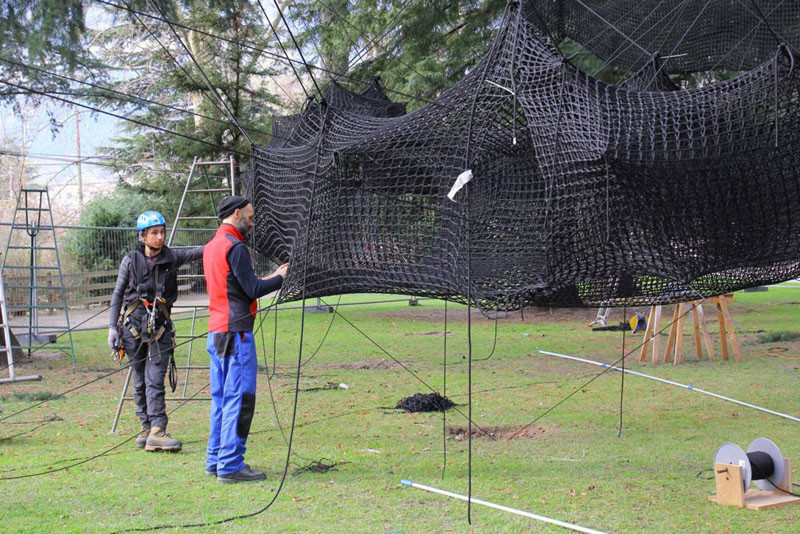 ---
The finished product is a tube-like netted structure that lets you climb through the trees.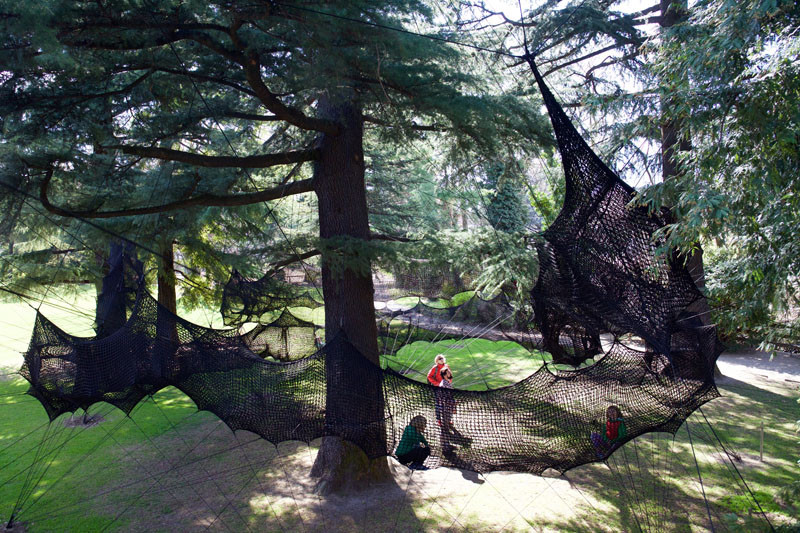 ---
The tube spirals up through the trees.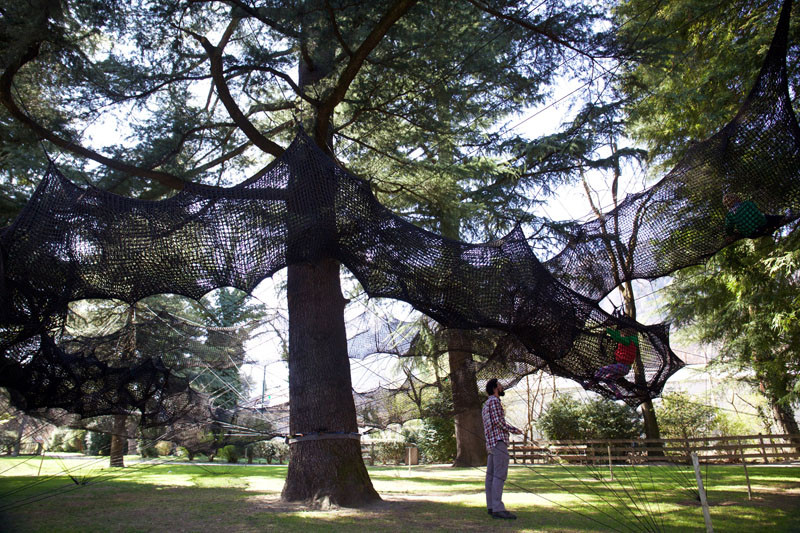 ---
It is large enough for adults to climb through too.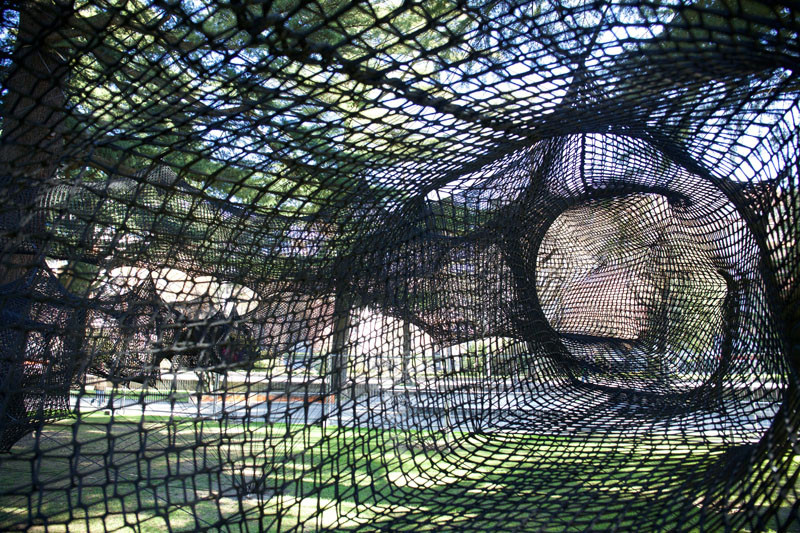 ---
The installation will be in place until June, 2016.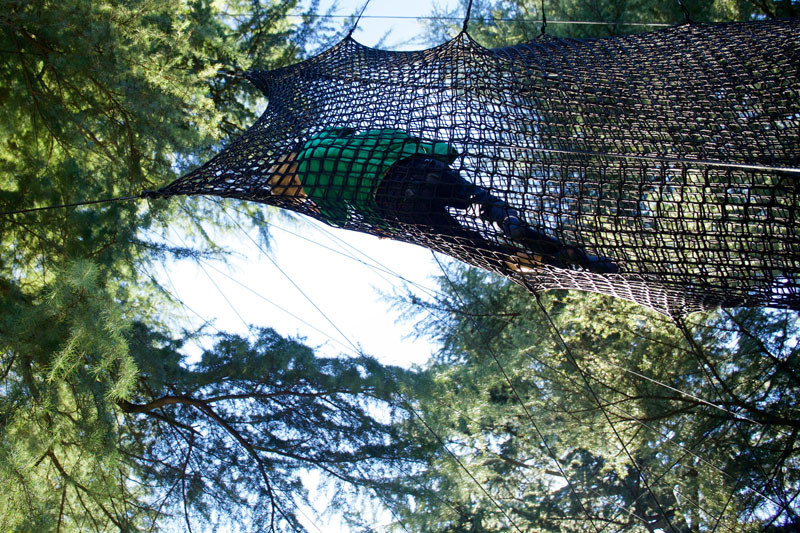 ---