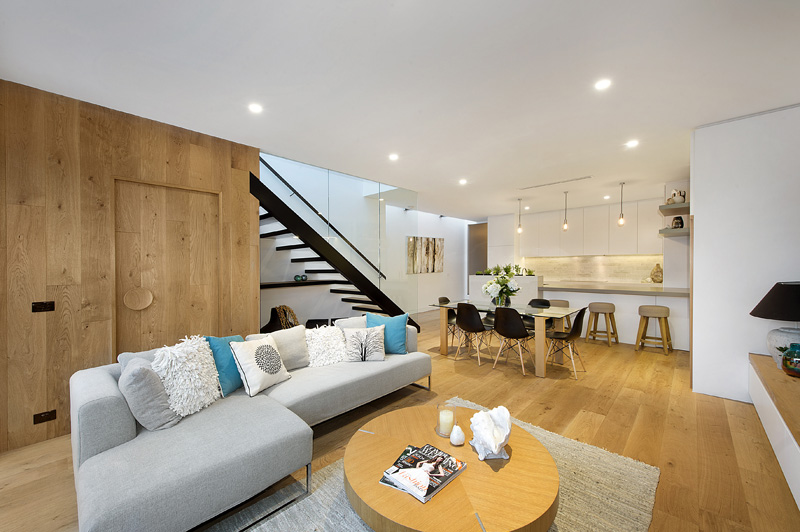 design by t have completed the transformation a single story Victorian-era home in Melbourne, Australia, into a bright and airy two story contemporary home.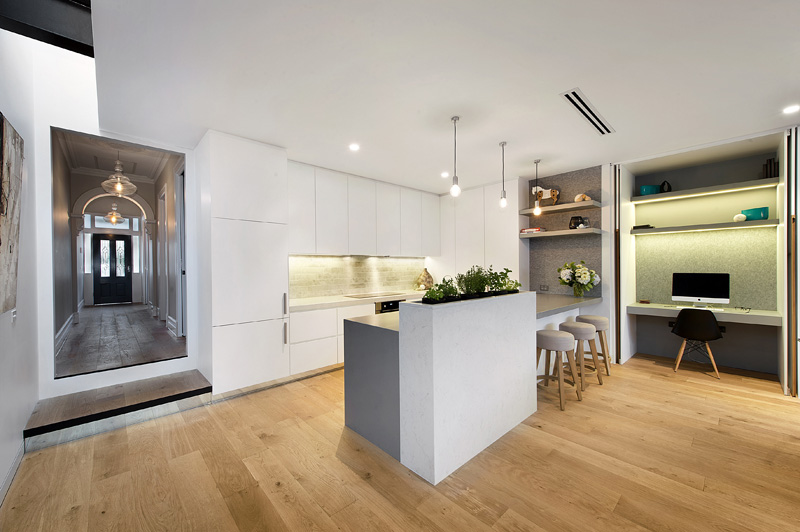 The designer's description
This wonderful home has been designed with a holistic approach, creating positive spaces to suit a contemporary lifestyle.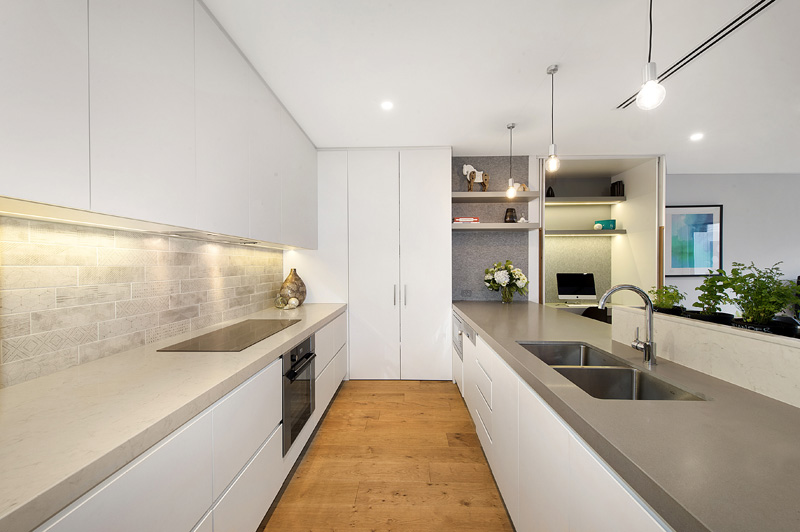 Once a single story 2 bedroom, 1 bathroom house, this simple Victorian has been transformed into a double story 3 bedroom, 2 bathroom, modern yet classic Albert Park Home.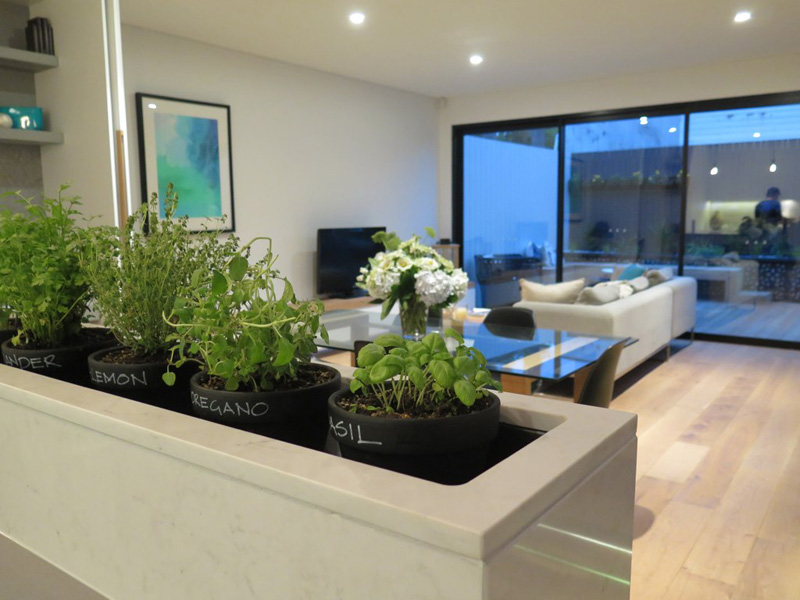 Spatial planning was the key driver in the design of this project, due to the nature of the existing boundaries.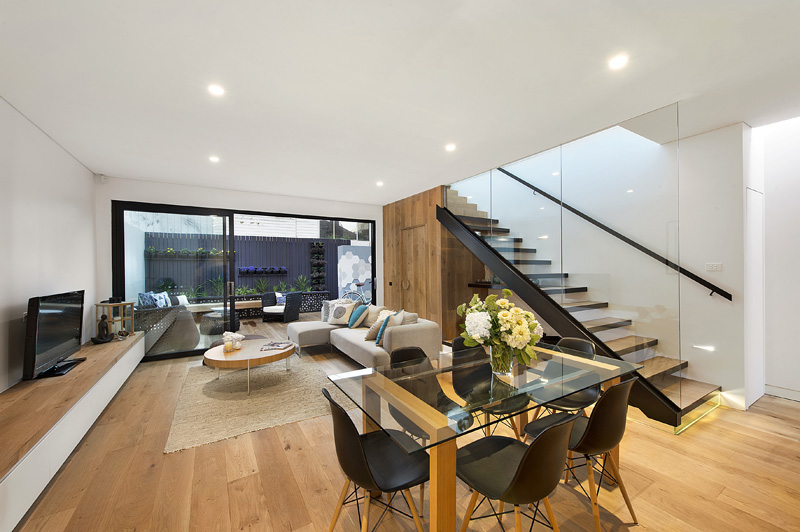 We have designed this open plan living space, maximising natural light through sky light windows, enhancing the sense of space by reflecting earths most natural and powerful elements.