Greg Shand Architects have designed a waterfront house in Singapore named Nautical Lines.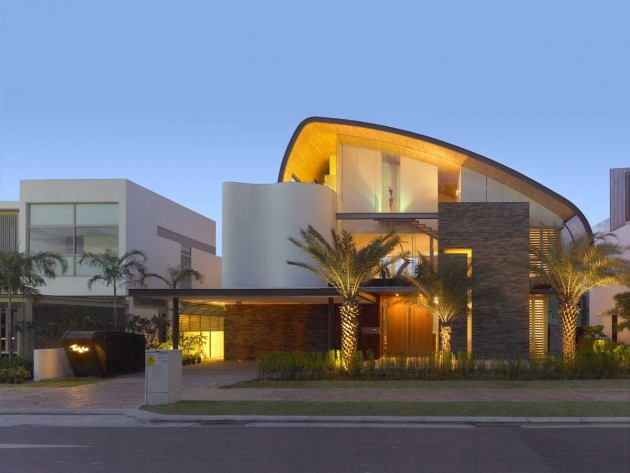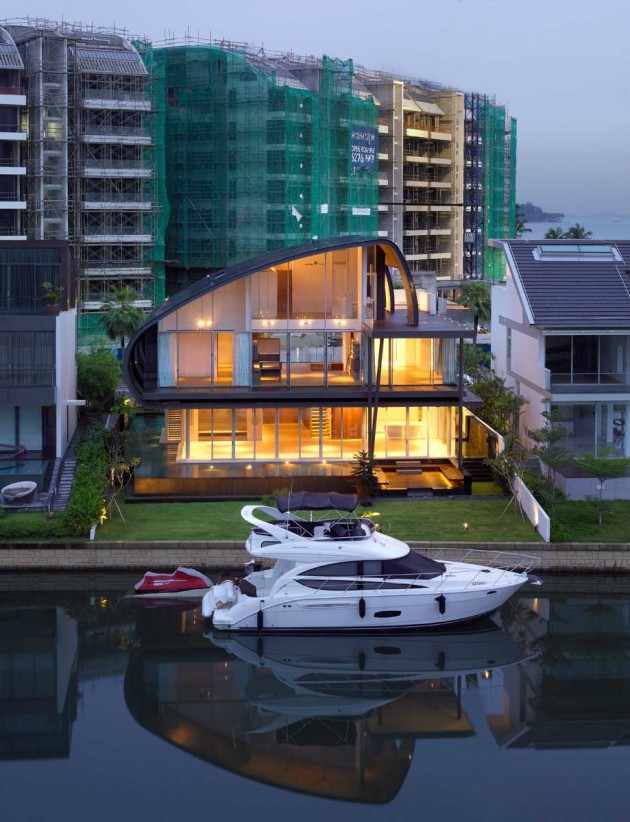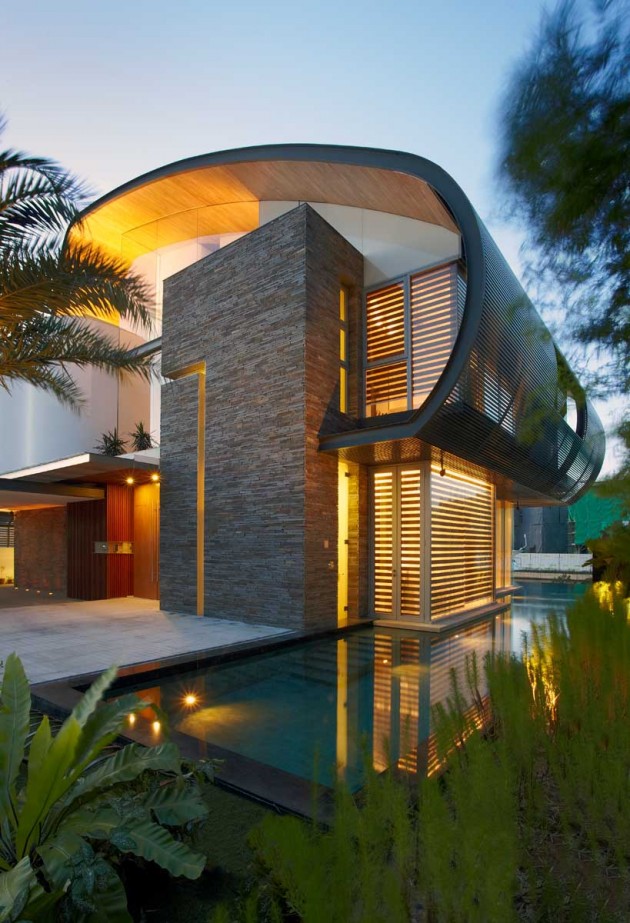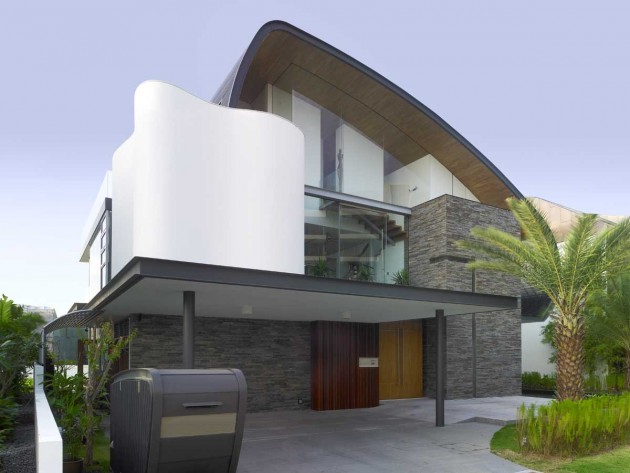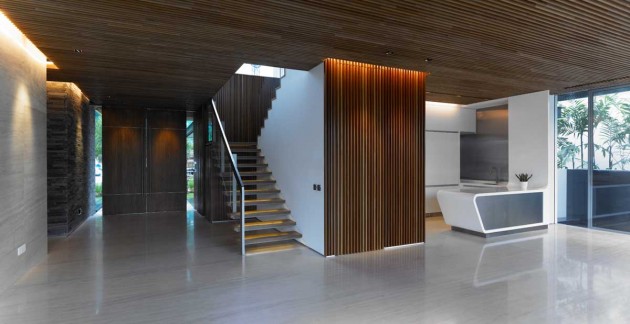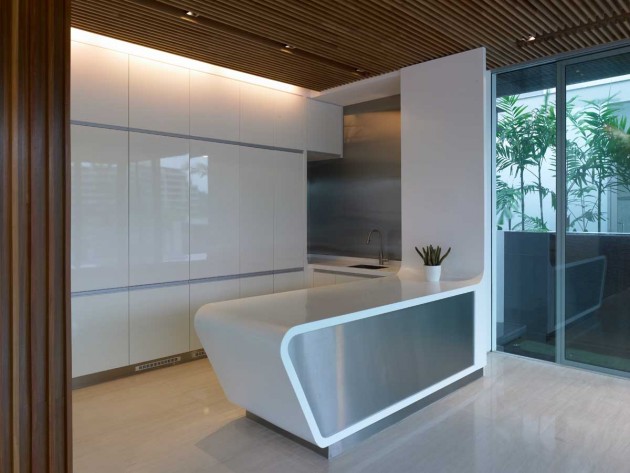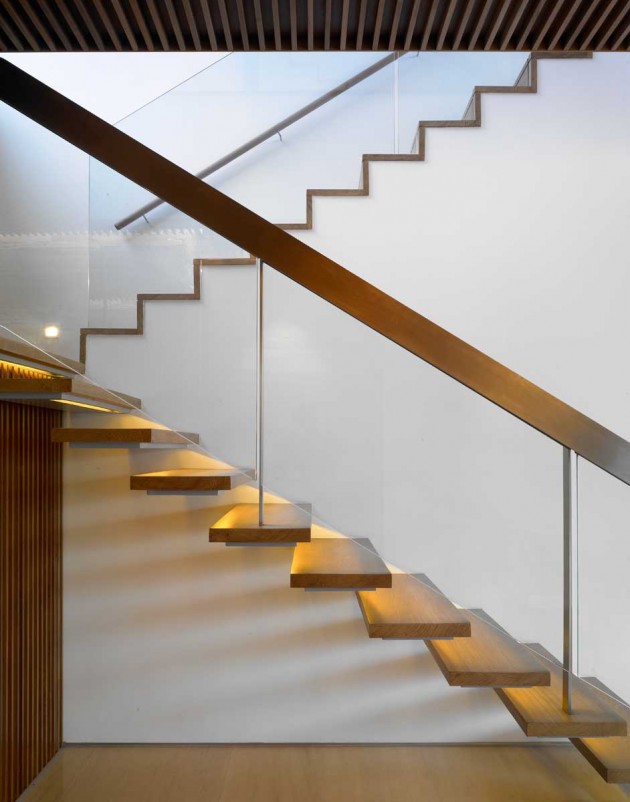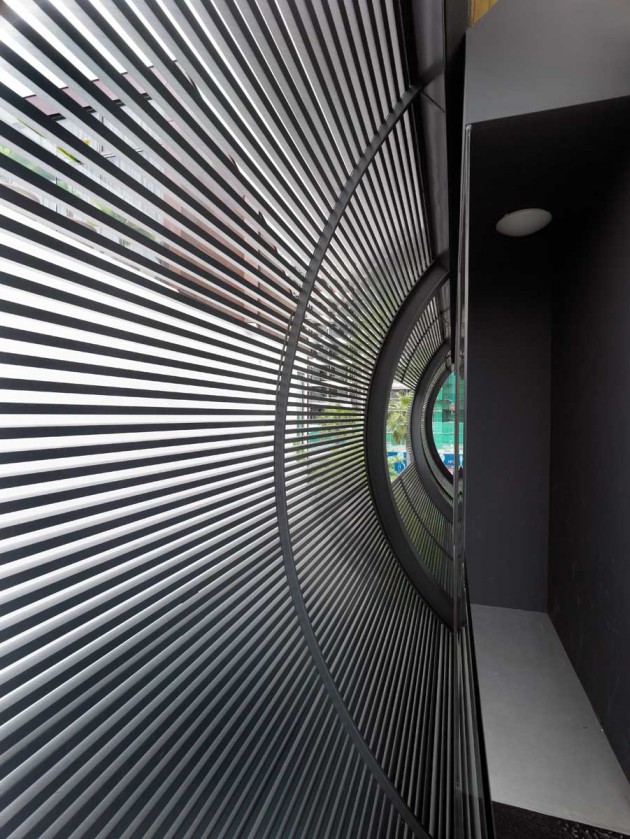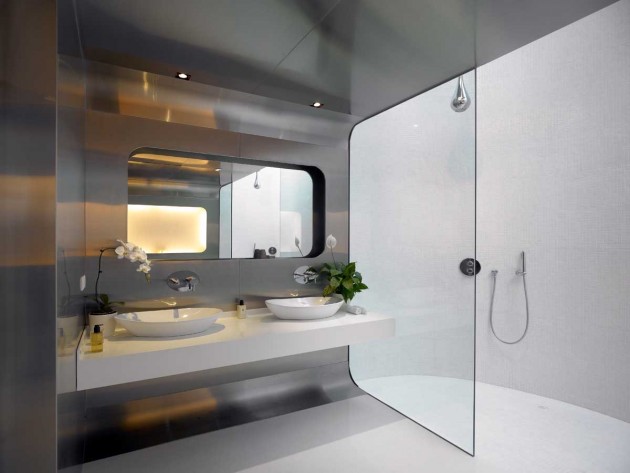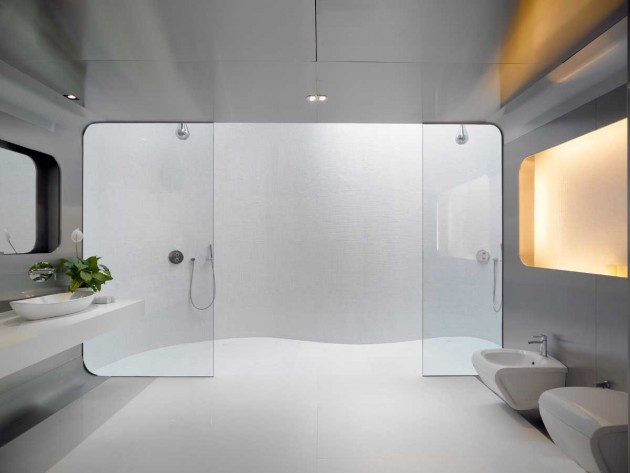 From the architect
This nautical themed eco-friendly waterfront house in Singapore has a sinuous wave envelope with wide overhangs that provide shading for the hot Eastern and Western sun, and opens up to the North and South. The underside of the ceiling is clad in recycled teak, reminiscent of a boat hull. Extensive low-e glazing affords views of the waterway to the North and South China Sea to the South. Good natural cross ventilation is provided when the large sliding glass doors are opened to allow cool sea breezes to flow through the spaces. Recycled timber used externally for decking reduces heat gain.

Where there is no view of the ocean, the walls and built in elements of the spaces are curved to give a constant reminder of the seafront context of the home. For example, the master bathroom walls are flowing curves with a shaded skylight over to afford views of the sky and curved roof above. The walls, floor and ceiling of the bathroom form a sinuous curved envelope clad with stainless steel, and all bathroom fixtures including basins, water closet's and shower fittings echo this fluid curvaceous nautical theme.
Architect: Robert Greg Shand
Photography by Aaron Pocock