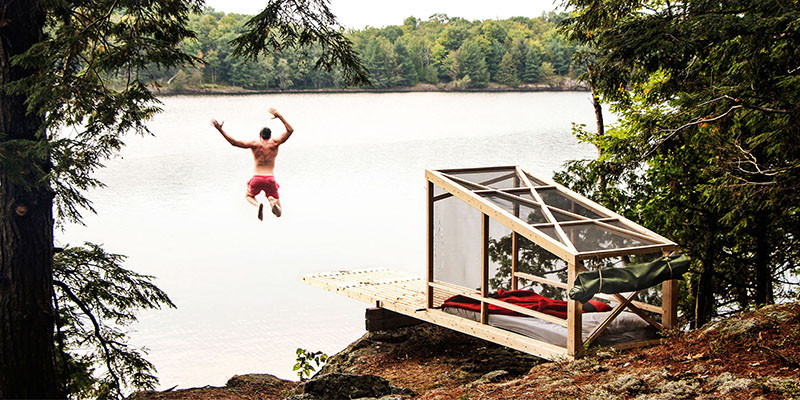 Canada-based Studio North designed and built a Dream/Dive Platform on the edge of Bob's Lake, Ontario.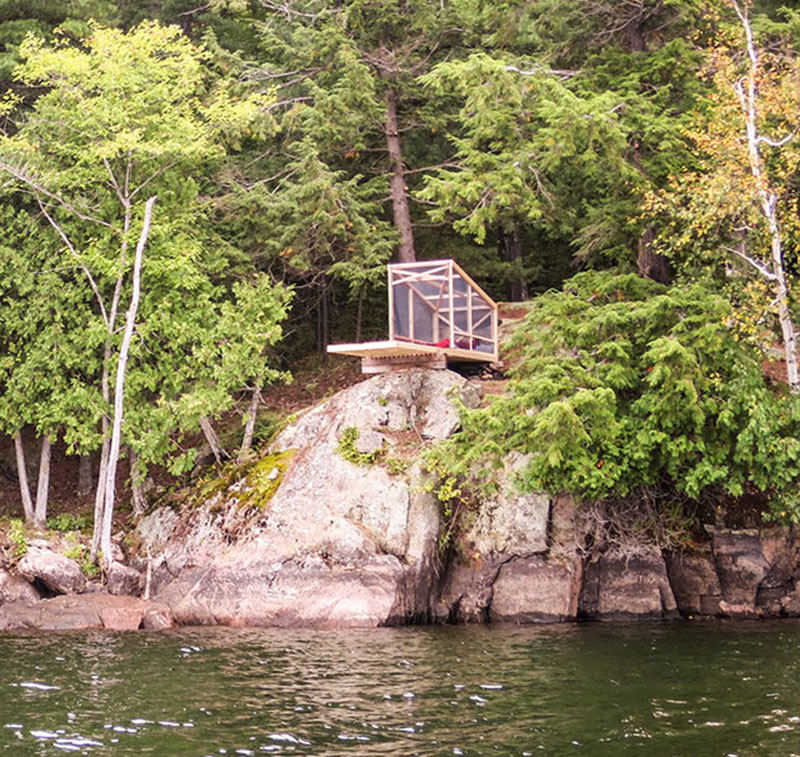 ---
The 64 sqft platform has a screened in space for sleeping on one end, and the other end is for having fun by jumping off the cantilevered diving platform.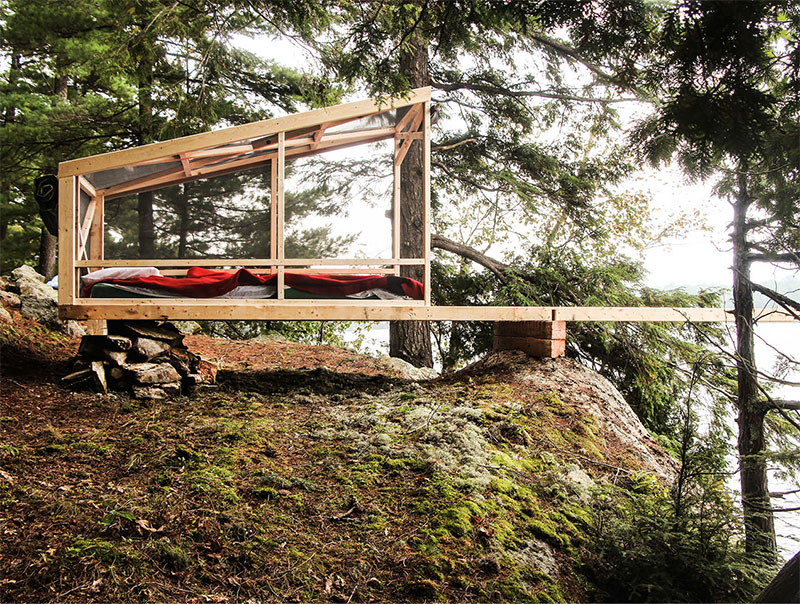 ---
The platform has been constructed from mostly salvaged materials and supplemented with 2×4's from the local hardware store.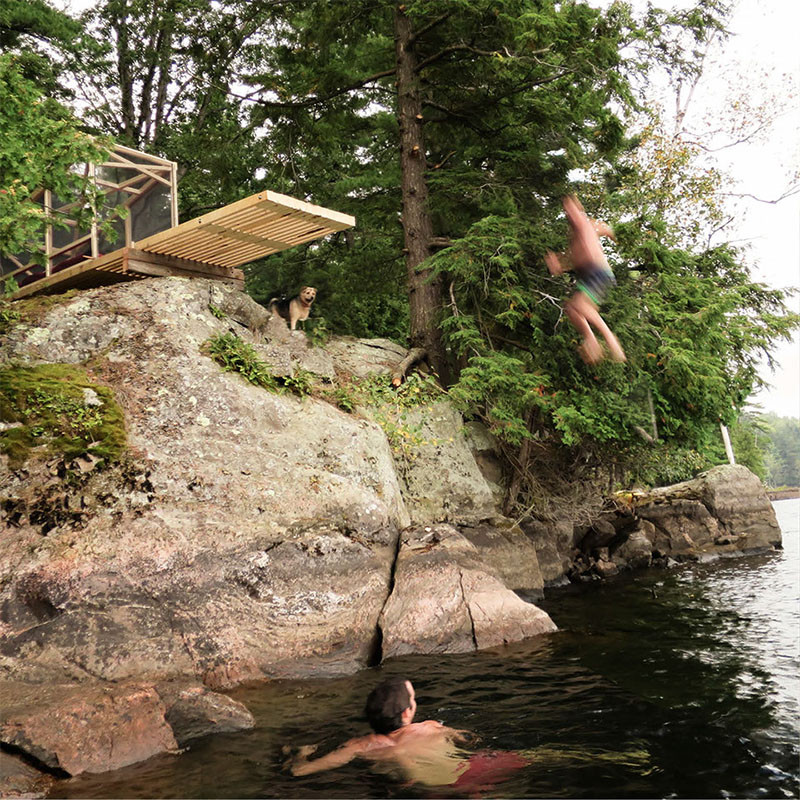 ---
When it rains, a waxed canvas cover can be unrolled to provide protection.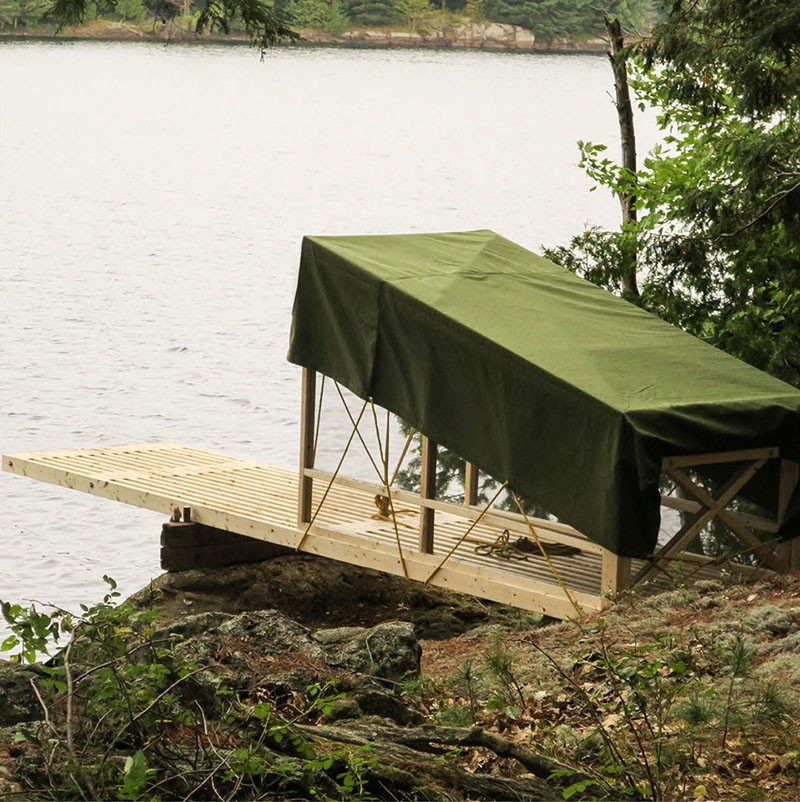 ---
When not in use, it's simply rolled back up and hung off the back of the platform.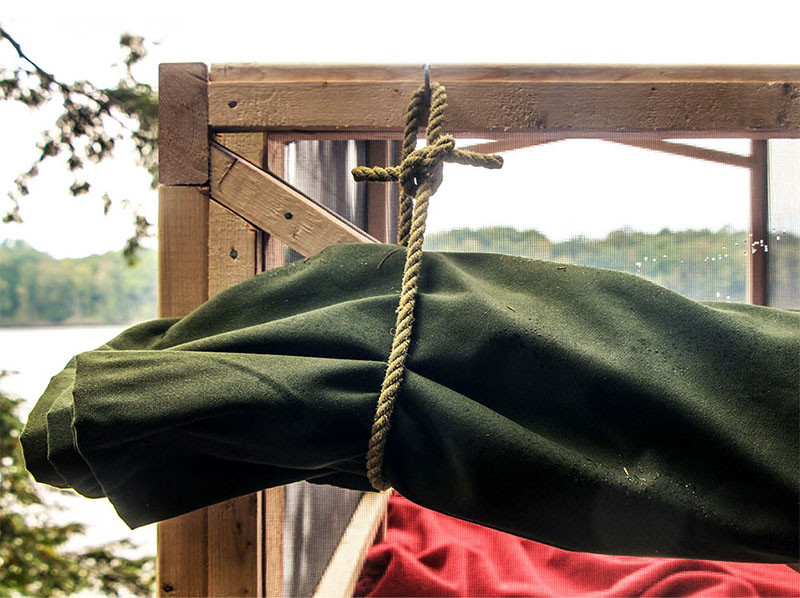 ---
Here's a close-up look at the structure of the wooden diving platform.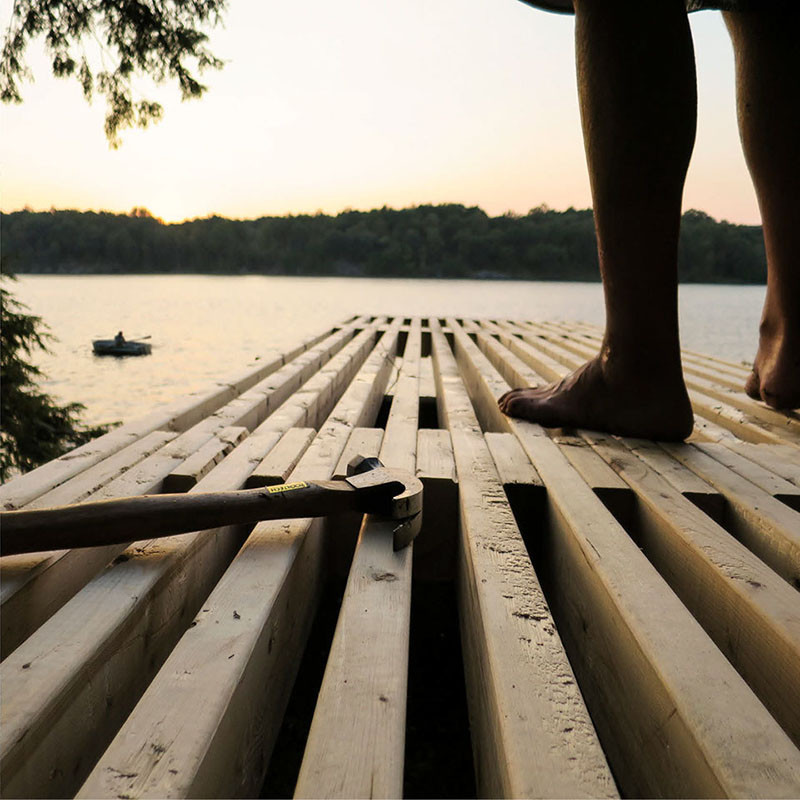 ---