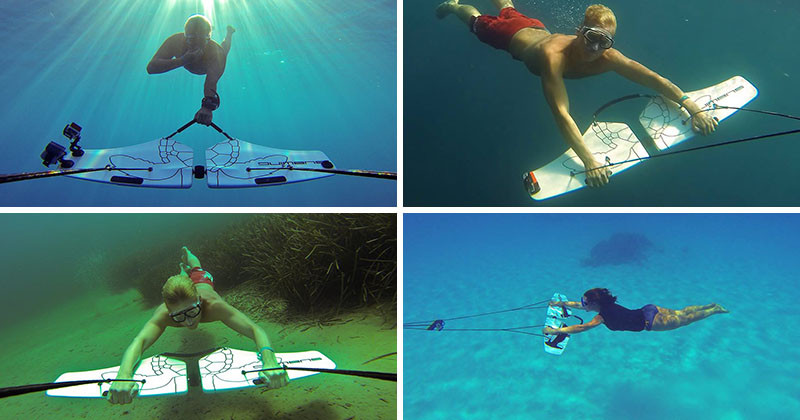 A few years ago, when Simon Sivertsen was 18, and travelling the world in a sailboat with his brother and father, he was amazed by the clarity of the water of the Greek Islands, and how "it almost felt like flying when diving, just missing the speed and thrill."
He came up with an idea of having some type of underwater wing that could be towed behind a boat, allowing the rider to easily dive down into the water. Simon tested his idea with a piece of driftwood and waterski rope, and it worked, but it was missing the agility he was after.
The prototypes
---
Then he decided to create two separate wings connected with a twistable joint, that lets the rider twist and turn underwater. The final result is the Subwing, which is made from either carbon fibre or fibreglass.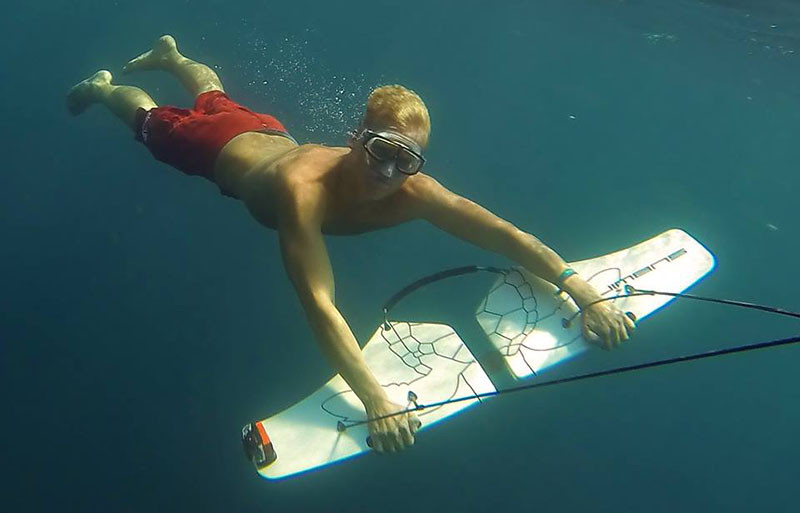 The Subwing
---
Watch the video below to see it in action.