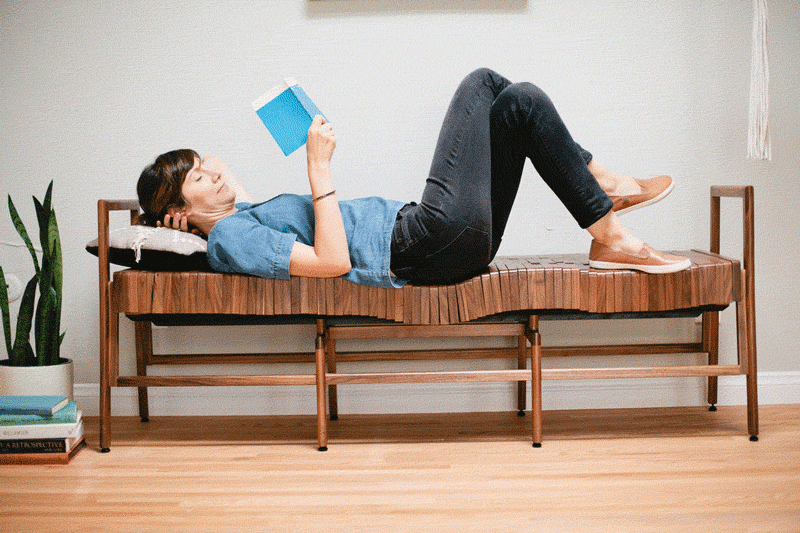 Los Angeles-based design studio Sitskie Furniture, have designed a handcrafted bench as part of their Block collection.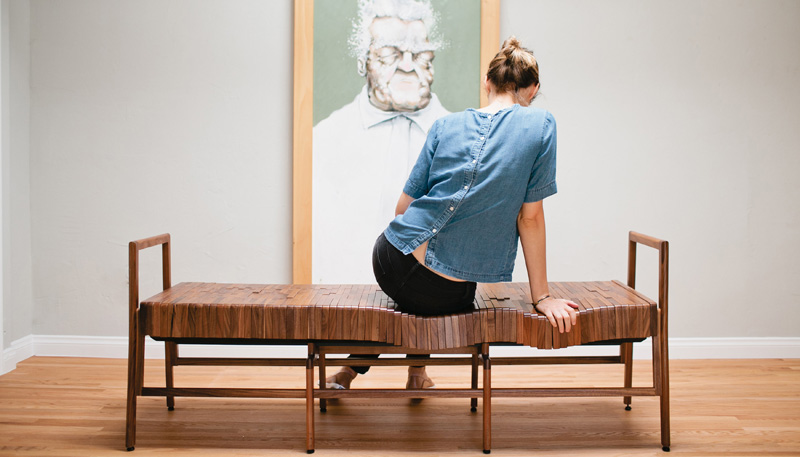 The objective of the Block collection, is to give users a soft comfortable experience, as well as keeping the benefits of a solid surface, like durability and cleanliness.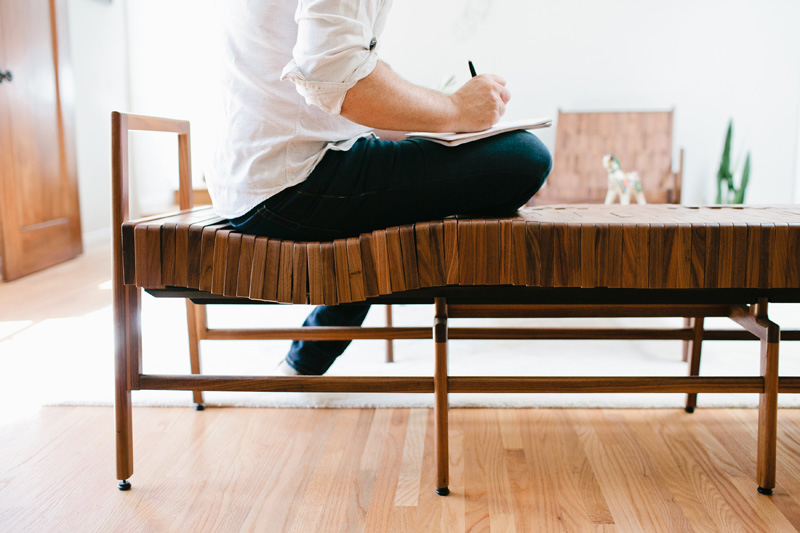 By compressing the wood, the bench gently curves to fit the body when you sit or lie on it.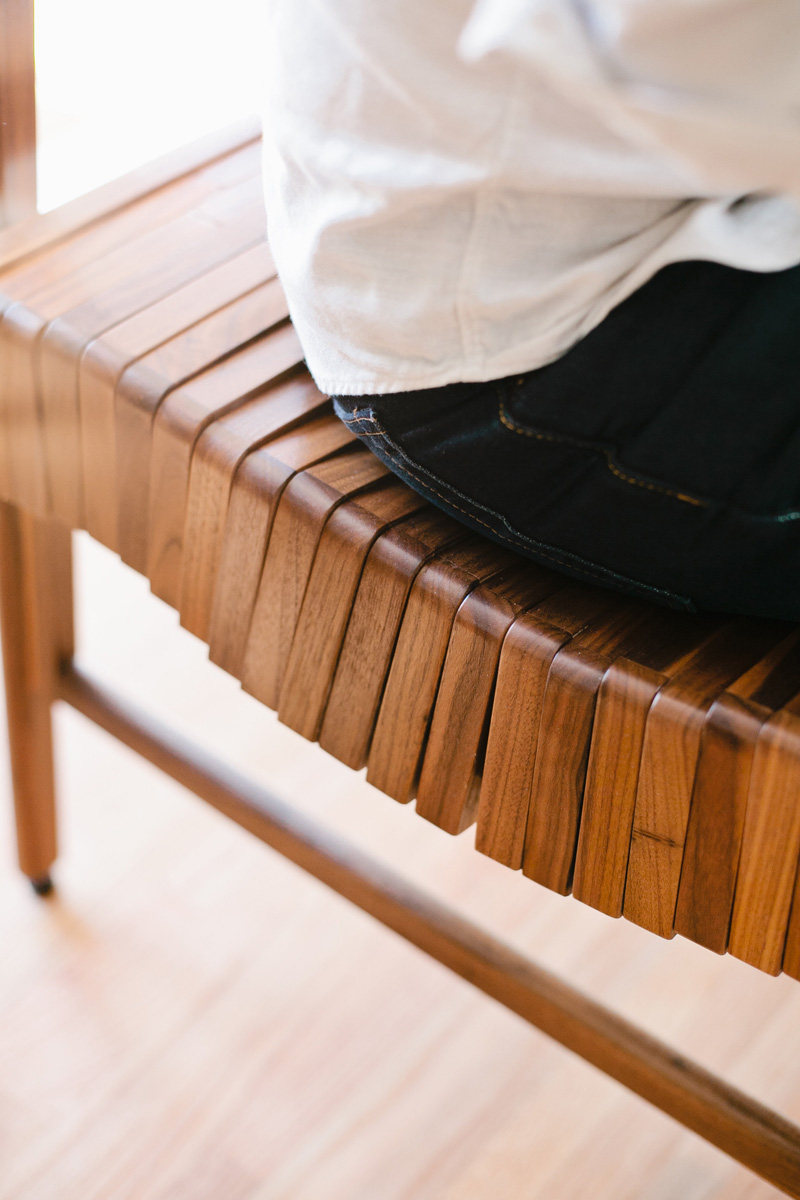 Each bench is made by hand in Los Angeles, from FSC-certified solid domestic hardwood.