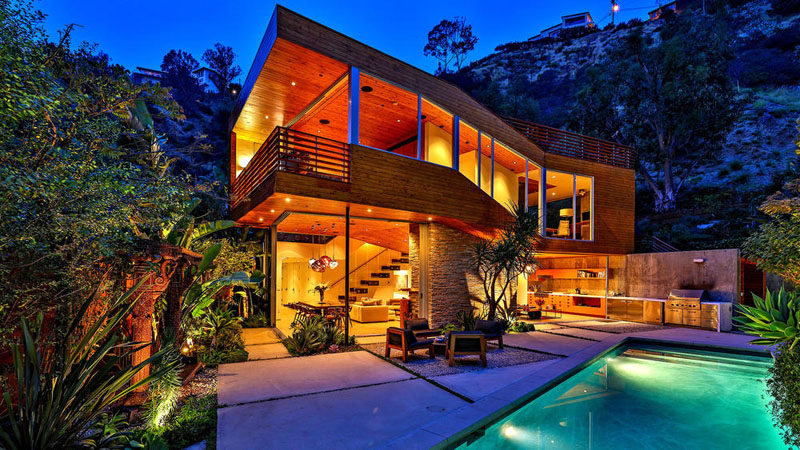 Hidden away at the end of a cul-de-sac in the Hollywood Hills of Los Angeles, is this home that makes use of wood, stone and glass to create a relaxing and calm living environment.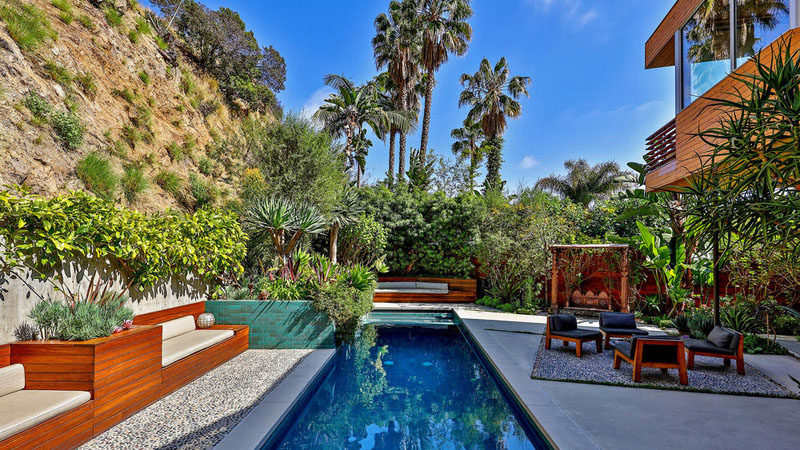 ---
The home, designed by SPACE International, has a large living room that shares the space with the dining area. A wood ceiling flows from the outside of the home to the interior, joining the two two areas to create a single cohesive look.
---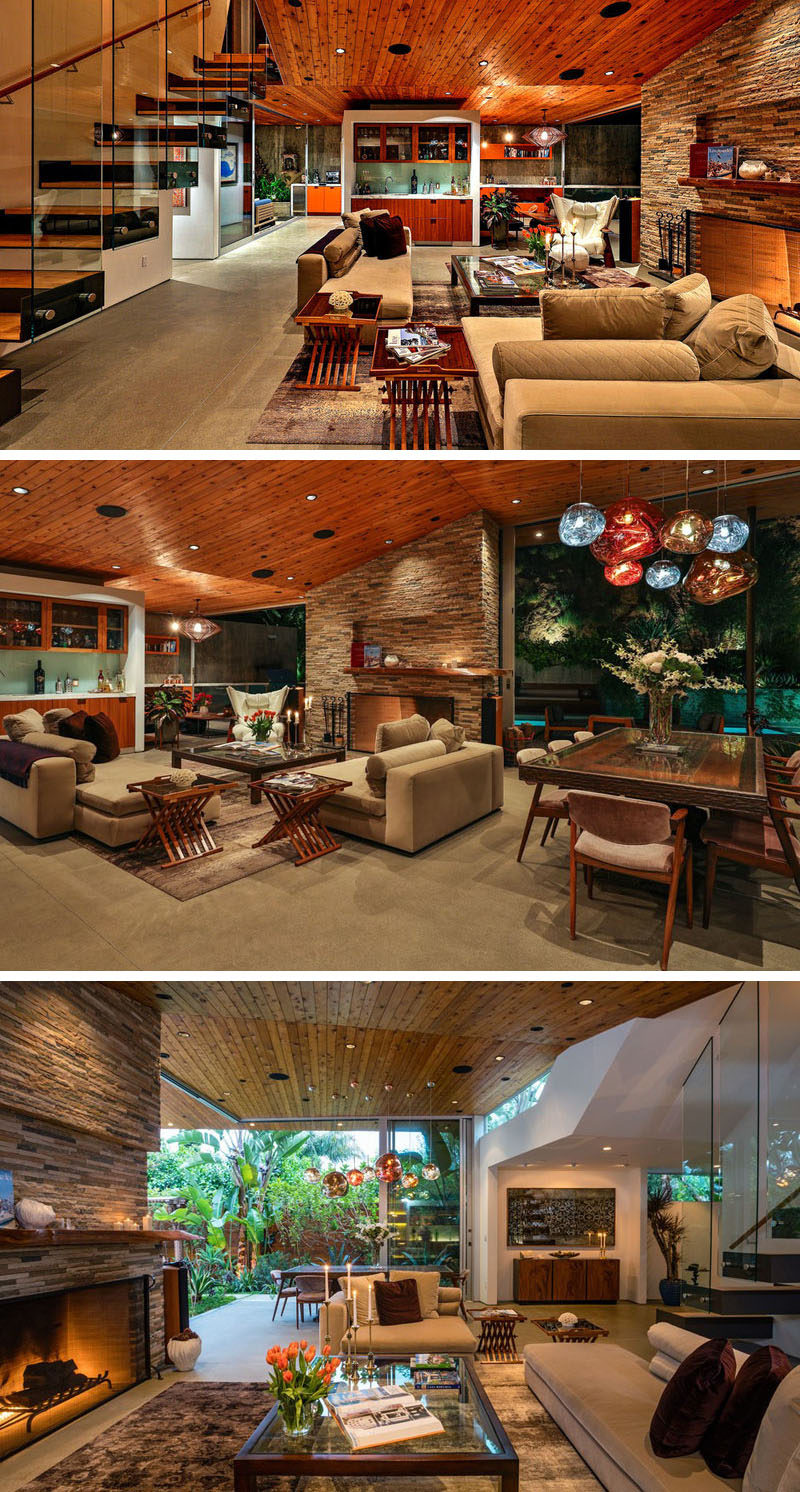 ---
Behind the living area is the kitchen, that opens up to a small patio area.
---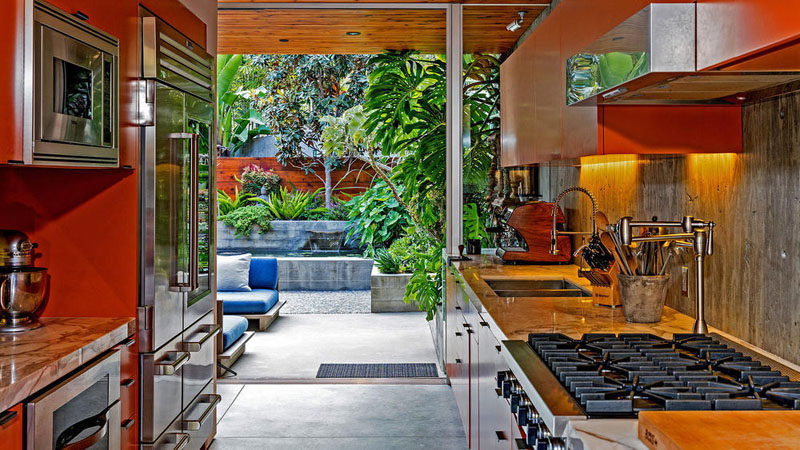 ---
The private patio has comfortable lounges for relaxing and a koi pond.
---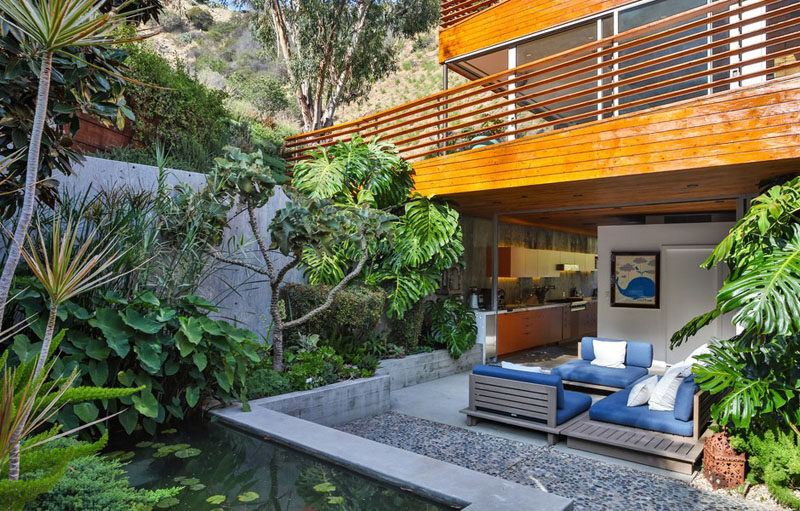 ---
In addition to the pool and the private patio in the photo above, there are other small outdoor areas to relax in as well.
---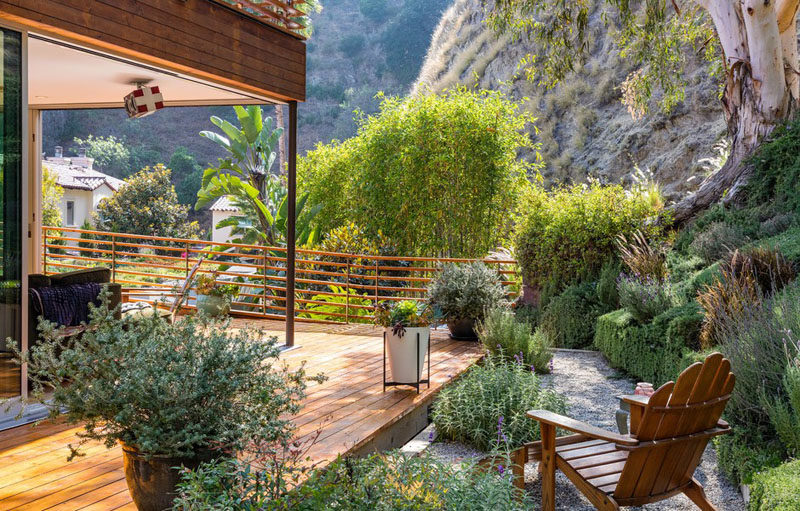 ---
Heading upstairs, the bedroom opens up to a private balcony with views of the city in the distance.
---
---
The home also has a green roof that can be viewed from the second-floor balcony.
---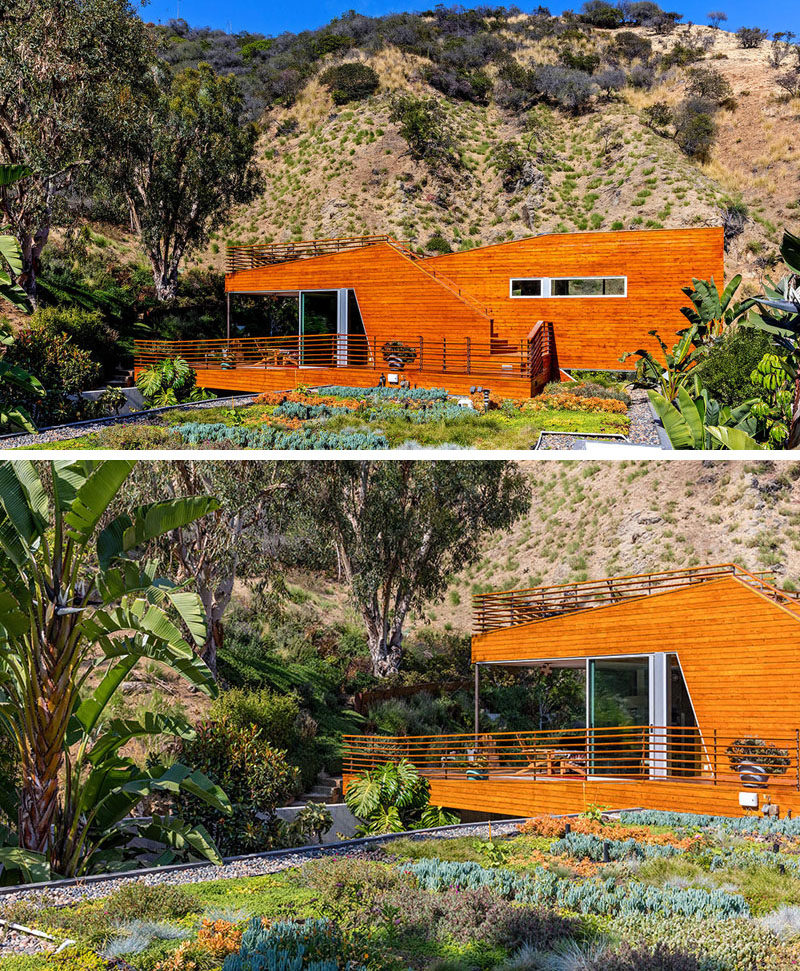 ---
The home is currently for sale. You can view the listing, here.
---