Constance Guisset has designed a collection of seating named Three Conversations for
Palais de Tokyo.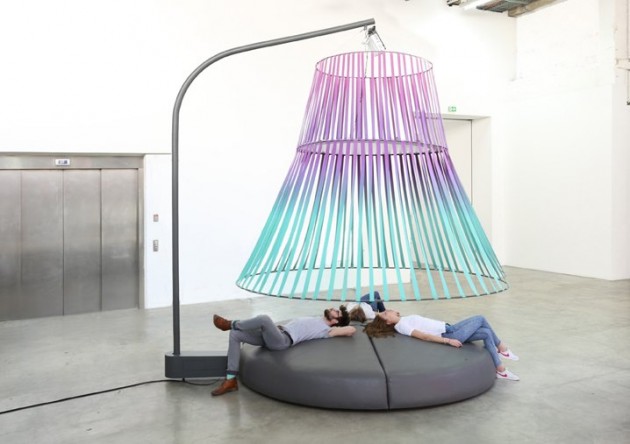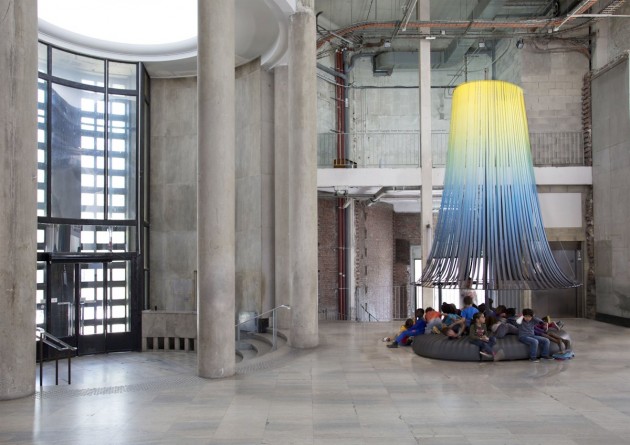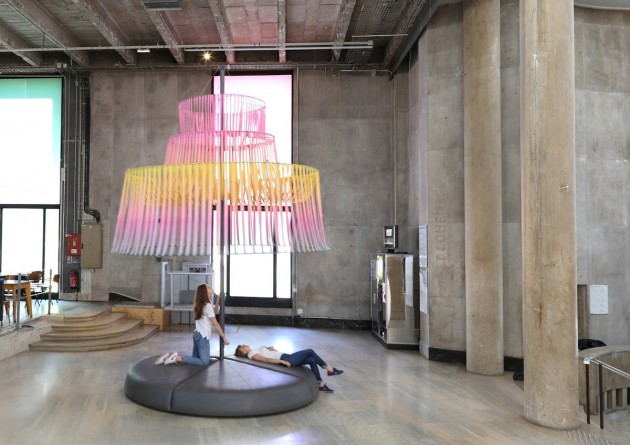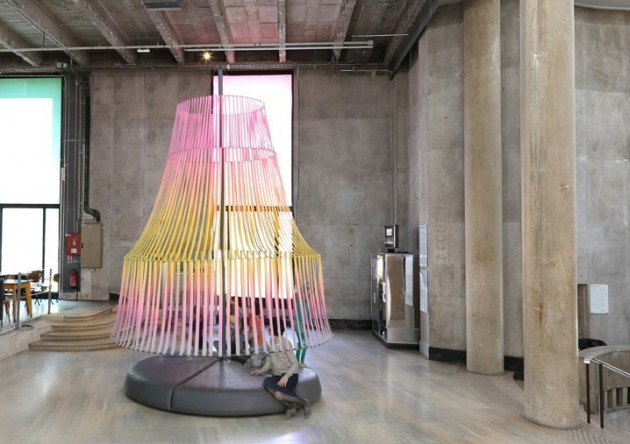 Description
Chatting, watching together and kissing: three calls amid the flux of visitors. Three light boats, which offer journeys with the other and places for the dream.

Above the comfortable surfaces, mats are erected supporting a plaiting of straps and carbon circles. They stand and metamorphose in a graphic semi-transparence.

Imagined and realized for the Palais de Tokyo at the request of Jean de Loisy – with the support of the Audi Talents Awards.
Design: Constance Guisset
Photography: ©Photo Guisset