Industrial designer Assaf Israel has created Tipi, a modular shelving system for Joynout Studio.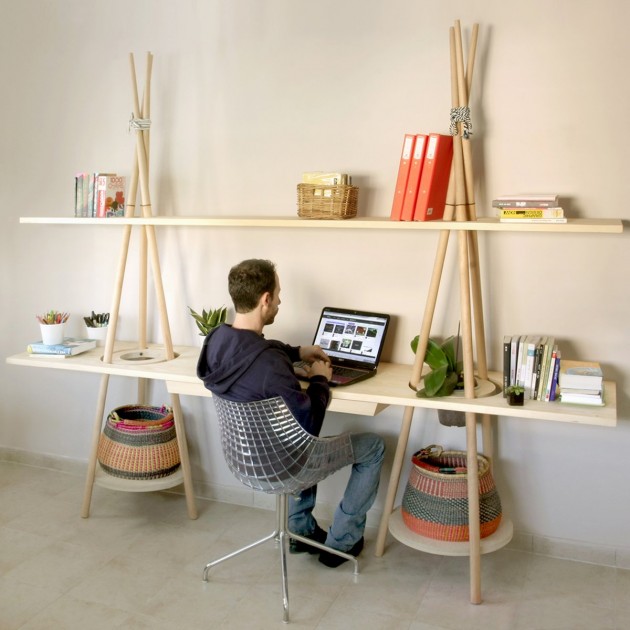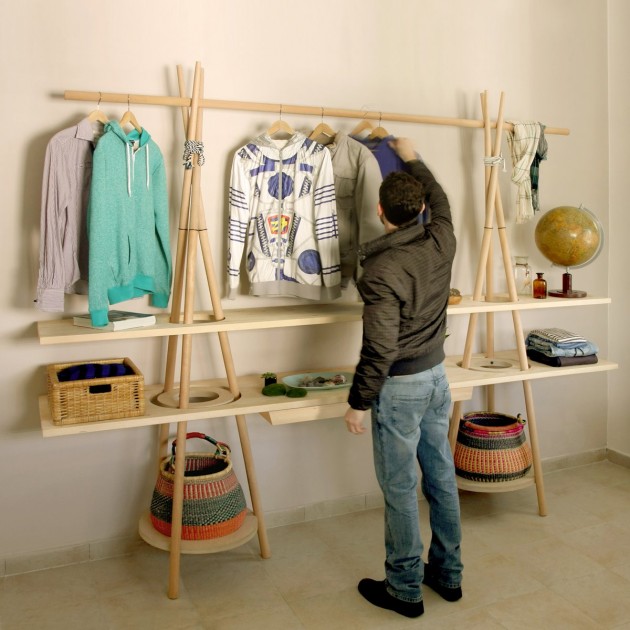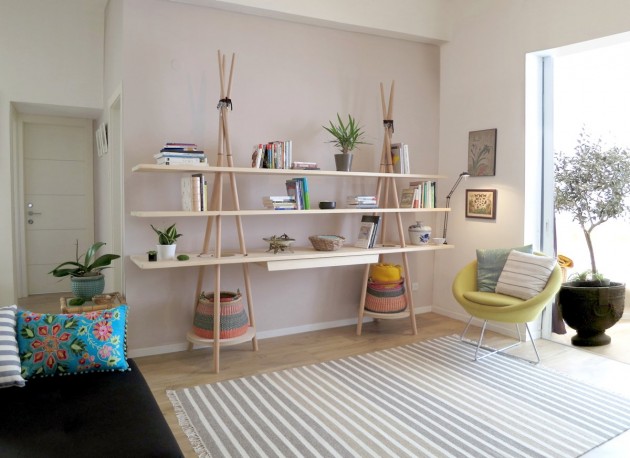 From the designer
The dynamic world of travel, which holds changes and discoveries, spiced with much curiosity, was the inspiration for a project contemplating the borders between transience and a permanent home. The ease of nomadism, when carrying one backpack and stepping towards the unknown, is a wonderful feeling. In fact, when we allow ourselves to put aside our comfort zone and walk towards such an adventure, we actually free ourselves. The freedom of nomadism allows us to study new worlds, and alongside to explore our own private cosmos.

Tipi project deals with elements of nomadism: the ease with which one can transfer, assemble, change, disassemble and rebuild it – all to discover anew an object which is usually associated with a static fixation. This product is suitable for private homes and for public places. It can accompany its users for many years and can function as an open wardrobe, a bookcase, or even as a desk. All this as part of a green concept, giving an alternative to modern consumption – in which a piece of furniture has only a short lifecycle.

The cone-shaped structure allows an easy setting of the shelves, with no need of fixation – the diameter of each hole in each shelf was precisely measured so as to stand in the exact and desired height. The upper part of the poles is fixed with screws, so as to allow an easier positioning of the shelves.

Tipi is compact when packed and easily managed for construction, deconstruction and moving. The product is an all wood construction: the poles and the shelves are made of solid wood and the rings tying between the poles are made of Birch plywood. Most of the parts are produced using CNC cutting: a precise and rapid production and the structure is ready to be assembled, using 12 screws only. The storage baskets are imported from Africa, and are traditionally handmade from "Veta-Vera" grass.

Available in natural color or black.
Design: Assaf Israel
Photography by Timor Britva