Armand Graham together with Sasha Ritter have designed Totoro, a multi-use object made from wood using a 5-axis robotic arm CNC.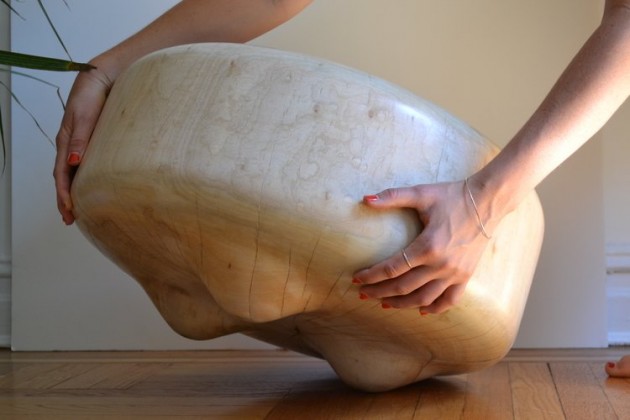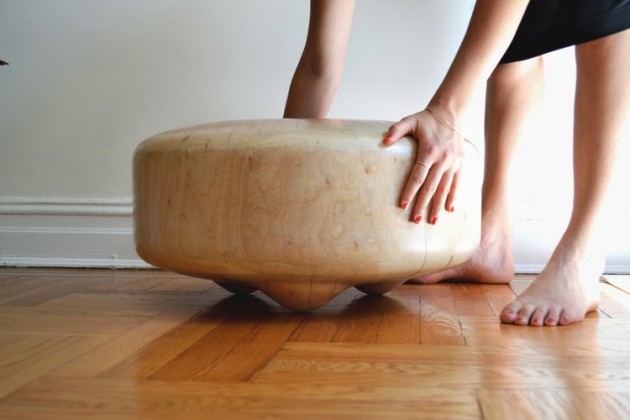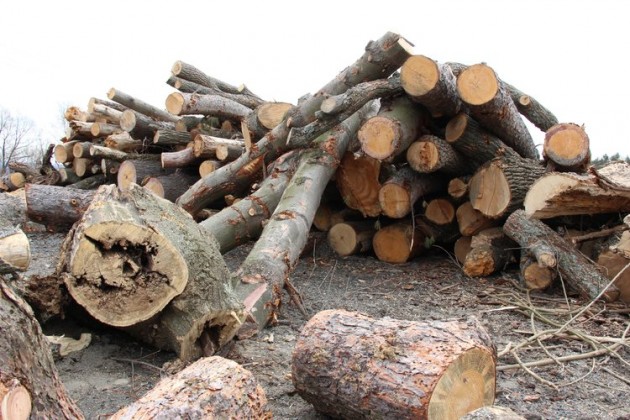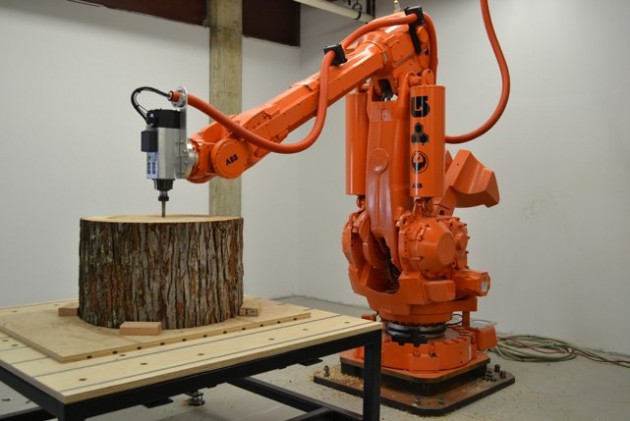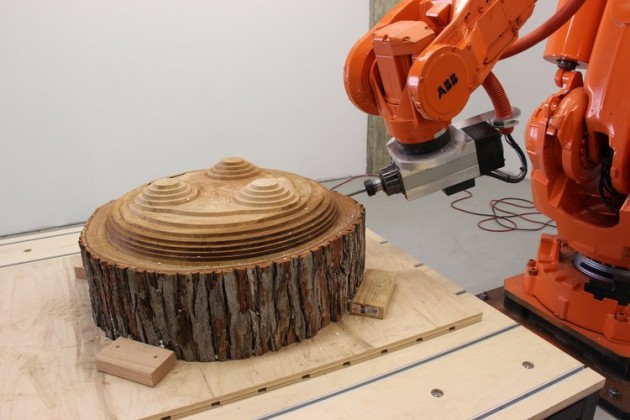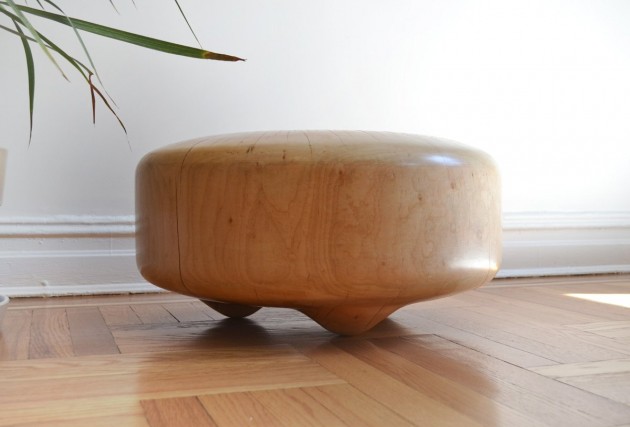 Project description
We were interested in designing a collection of objects that could stand alone individually or work as a cluster. With their varying sizes, they take on the character of a family as well as conjuring a trace of the logs where they come from. We've designed different sizes for different functions: low table, stool, coffee table, bookstand, and sculptural object.

Our arborist friend gave us access to an almost unlimited supply of logs salvaged from the region around Ithaca in upstate New York. If they didn't become lumber, these hardwood logs would ordinarily be turned into firewood or mulch.

Inspired by the huge logs we saw in Ithaca, we started sketching out ideas for turning them into pieces of furniture or objects. We liked the idea of producing an object that took advantage of the size of the log. This led us to designing a family of versatile stools that could be crafted out of sections of the logs–so that we can work with any available wood. We were interested in showcasing the natural beauty of the silver maple while at the same time making a unique designed object. We chose silver maple because we loved its color, grain, and the fact that around Ithaca, it is considered an invasive plant-which means the arborist gets plenty.

We created a prototype using a friend's robot, which was once employed by the automotive industry. These types of robots have recently been reappropriated to do much more than what was once thought possible. Its two ton arm was able to translate our computer generated form into a precise, sculptural reality that could not have been achieved by hand. It was a nerve racking experience to watch this machine reveal our totoro from the tree trunk. Historically woodworking has meant working with ones' hands. It was strange, yet thrilling, to relinquish control to the robot and wait to see what happened.

With this first pass, the robot removed the majority of the excess material, including the bark and carved the basic forms of our design. Like terracing. We liked the patterns that emerged from this stage.

The second pass of the drill bit revealed the curves of the base of the totoro and gave us the first glimpse of the finished product.

The milling process exposed new wood & moisture, so we allowed the totoro to dry using a controlled process. After it was dry, we sanded & finished it using an ecologically friendly polyurethane coating to give it a lasting protective layer.

We anticipated the natural cracking that occurs in the drying phase; to us it represents the tension between a designed object and a natural material with a life of its own. That's the most exciting aspect to this project. No matter how hard we try and even with the technology we're using to create these pieces-we cannot fully control the final outcome. The object continues to change, and we like that. It's alive.

We love the final object & feel that though it's elegant, it also exudes a friendly and whimsical quality. One of our friends, upon seeing the stool for the first time, remarked that it reminds her of the 'totoro' forest spirits from Hayao Miyazaki's animated film, My Neighbor Totoro. After watching the film ourselves, we couldn't agree more.
Design: Armand Graham and Sasha Ritter