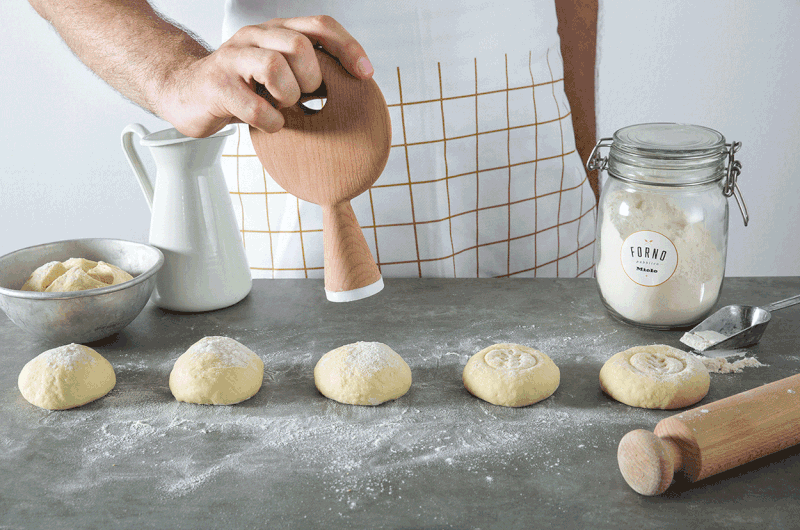 Culinary creative consultant firm TourDeFork, have designed a collection of bread stamps as part of a project for high-end domestic appliance manufacturer, Miele.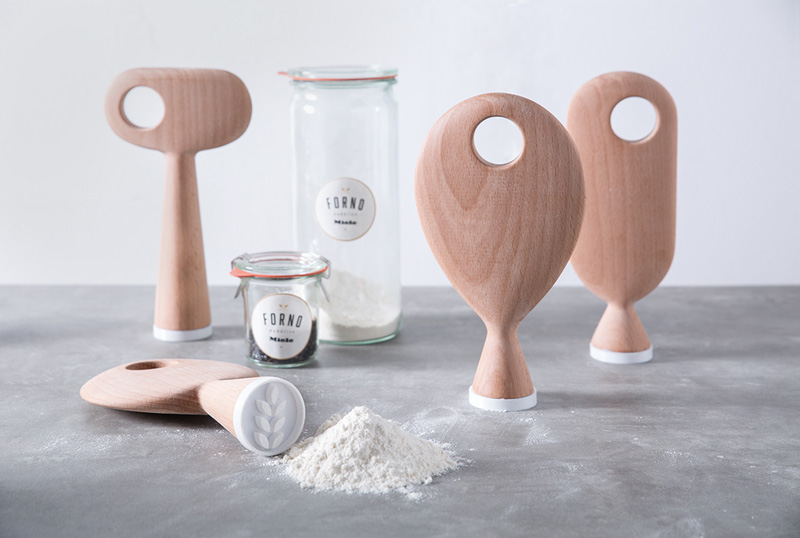 TourDeFork's description about the project
We are working for Miele the German-based manufacturer of high-end domestic appliances, and have just finished a new project continuing our research into the fascinating world of digital fabrication technologies applied to food products and tools.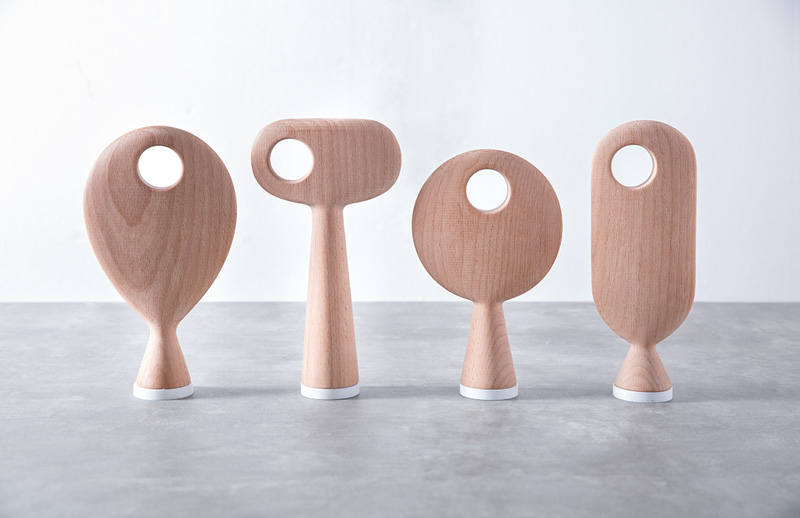 This time we've produced a series of Bread Stamps as part of a six month project called Forno Pubblico (Public or Communal Ovens).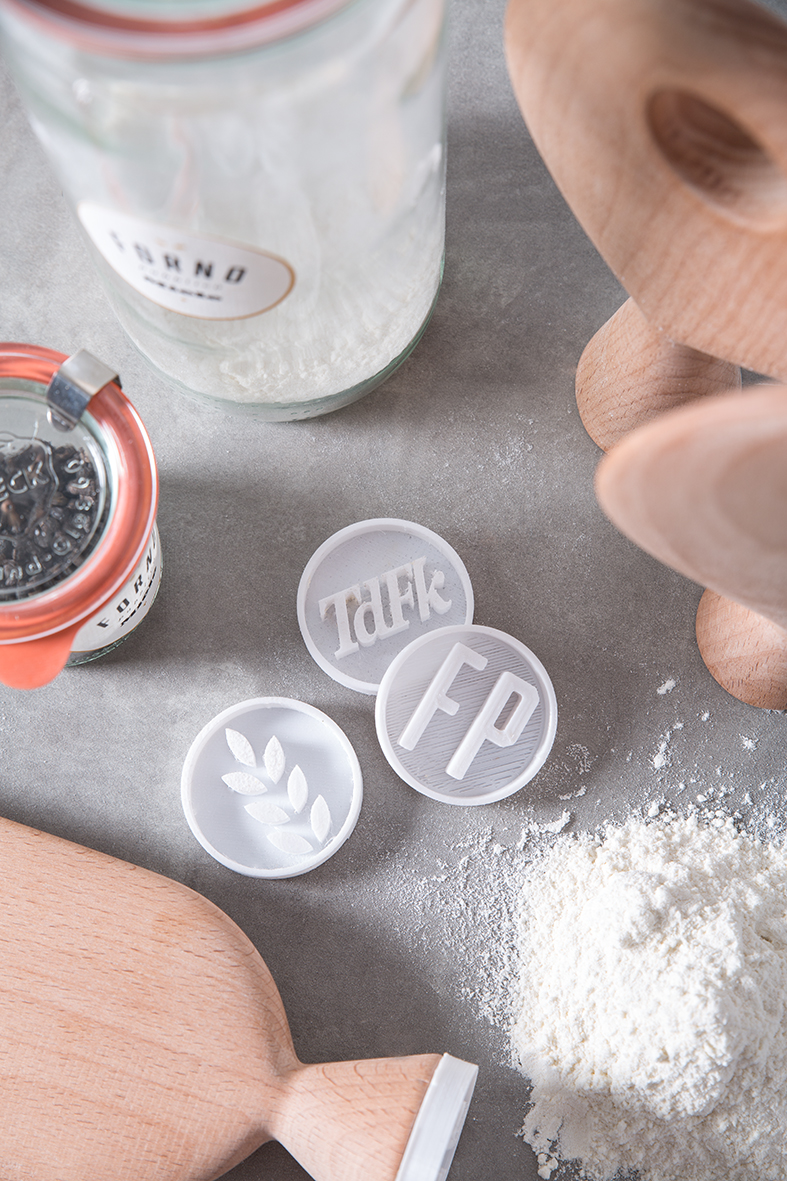 Up until the beginning of the 20th Century, before homes had kitchens as we know them today people would bake their home made bread in communal ovens. These ovens played an important role in the social life of all local communities, people would meet to bake, gossip and exchange recipes.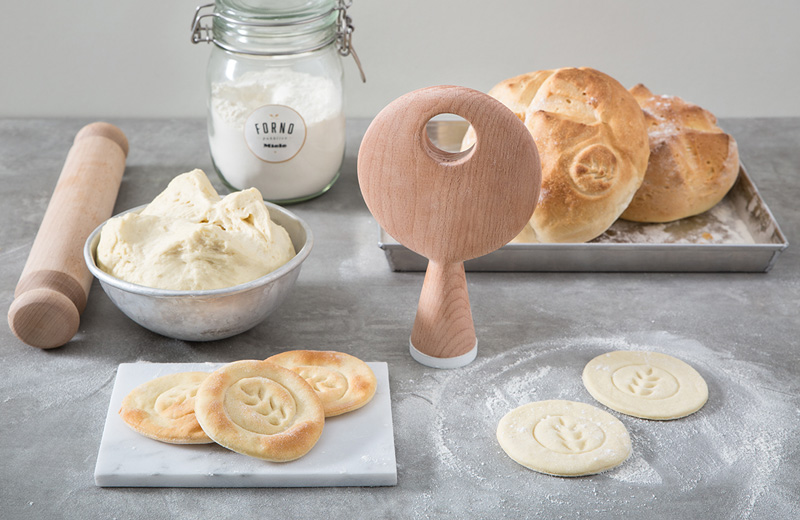 In order to recognize each other's loaf among the many being baked, each family would stamp or mark their loaves. It was traditional for each loaf to be marked with the initials of a family house hold and each generation would have their own Bread Stamp.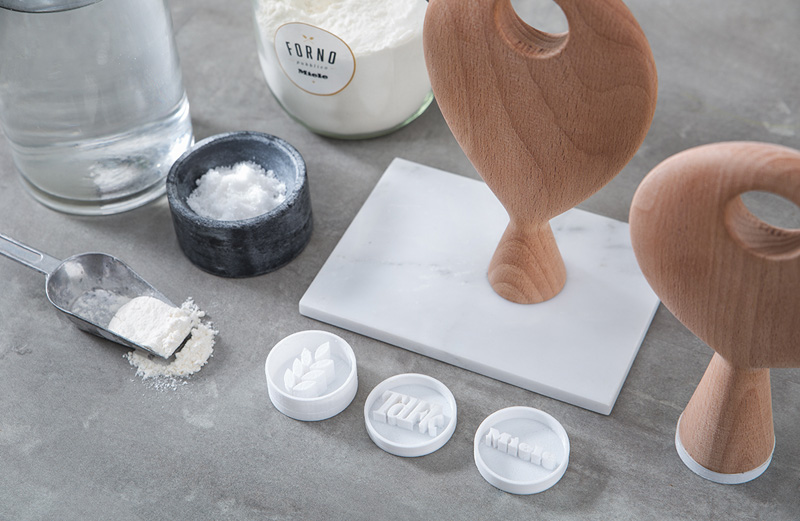 We have tried to reinterpret the symbolism and historical meaning of the Bread Stamp, by redesigning this ancient instrument using contemporary technology. The collection of Bread Stamps consists of four Beech wood handles, milled on a CNC machine and a 3D printed extruded head.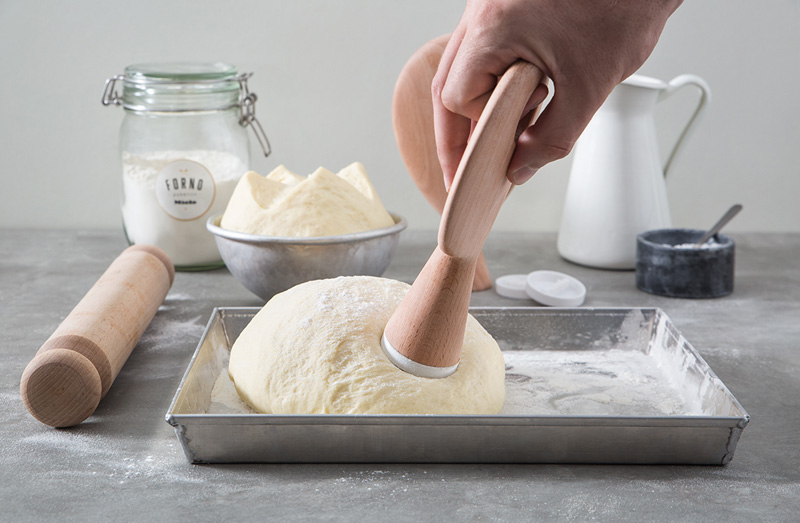 This combination of technology and materials allows us to create a long lasting, precious wood component in conjunction with a replaceable, much smaller, personalized 3D printed plastic part head. Allowing for tailor made Bread Stamps and the tradition of a tool that can be passed on for generations.
Design: TourDeFork
Client: Miele Italia
Assitant: Astrid Luglio
FabLab: OpenDot
Photography: Claudia Castaldi