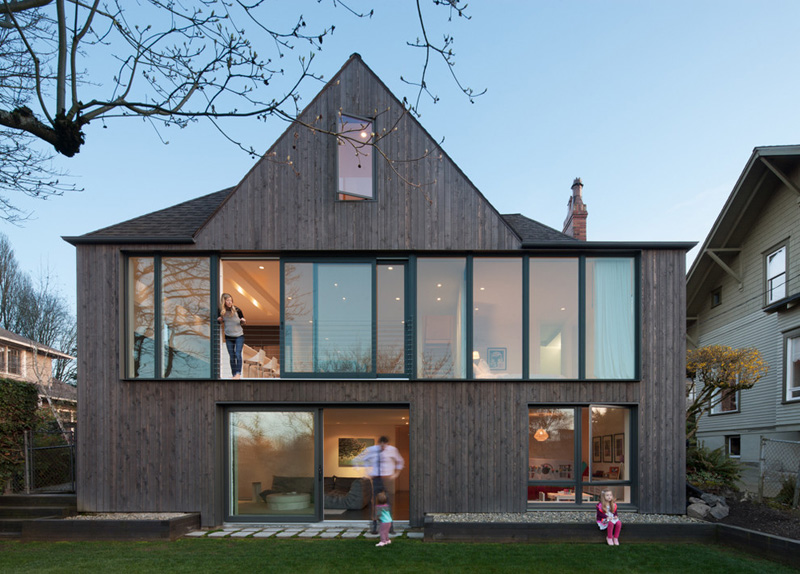 Workshop AD have transformed a 1930's brick tudor style house into a contemporary home in Seattle, Washington.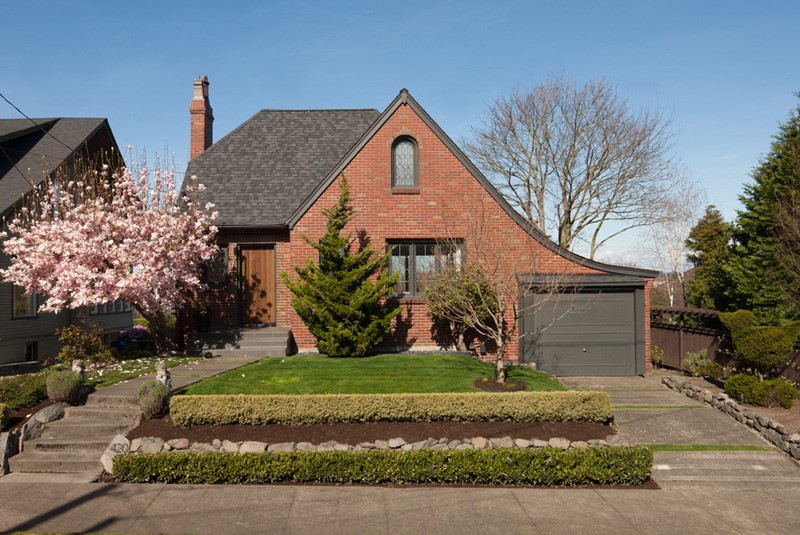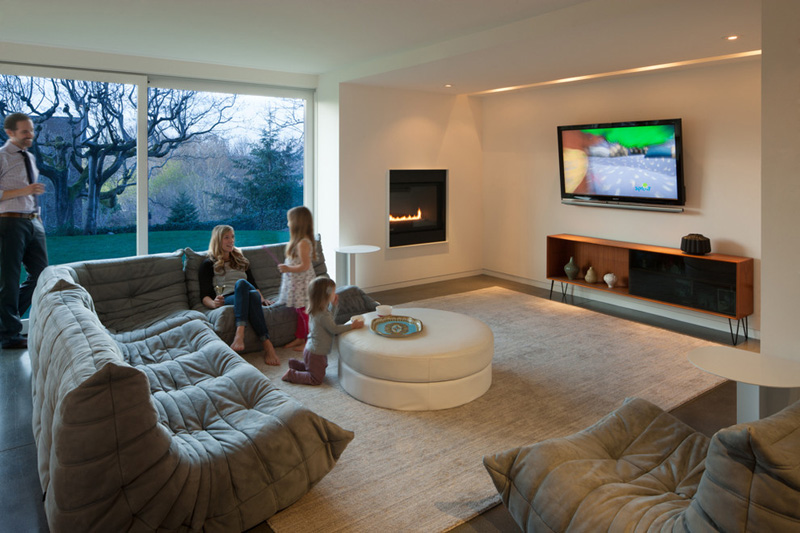 The designer's description
The traditional, street facing facade remains untouched, concealing the dramatic change to the interior and rear facade. Given the clients goals for cleanly detailed spaces oriented to the northern view of the Ship Canal, the rear facade of the existing house was blown open and replaced with an aperture that spans the entire width of the structure.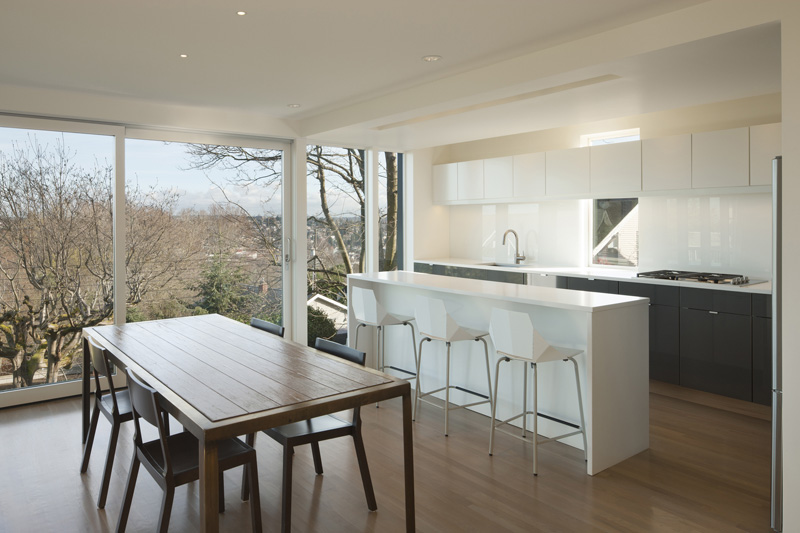 This new facade responds to the reorganized living spaces that create a new bedroom, open living, and family sized entry space all within the footprint of the existing modest home.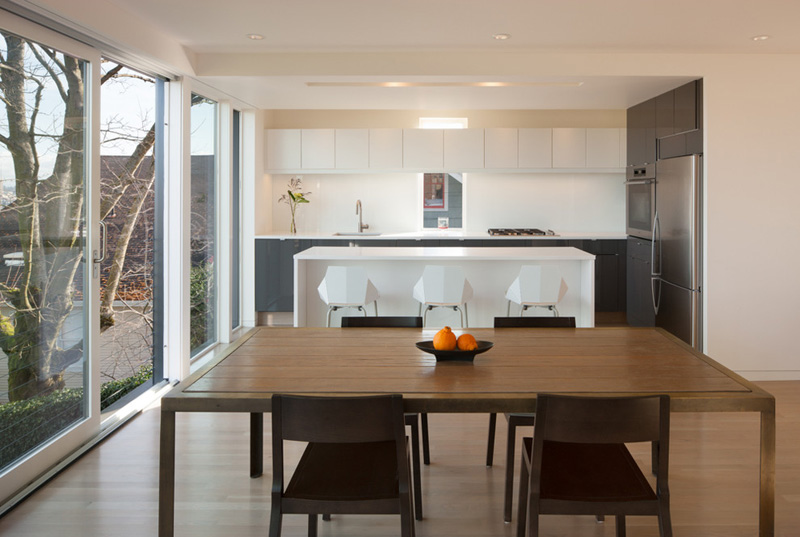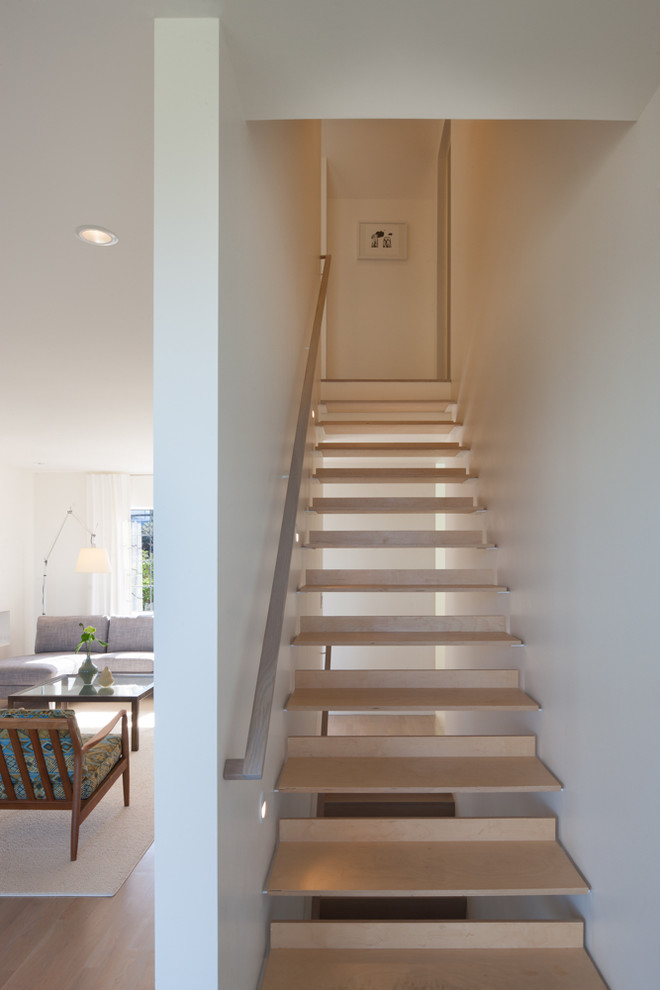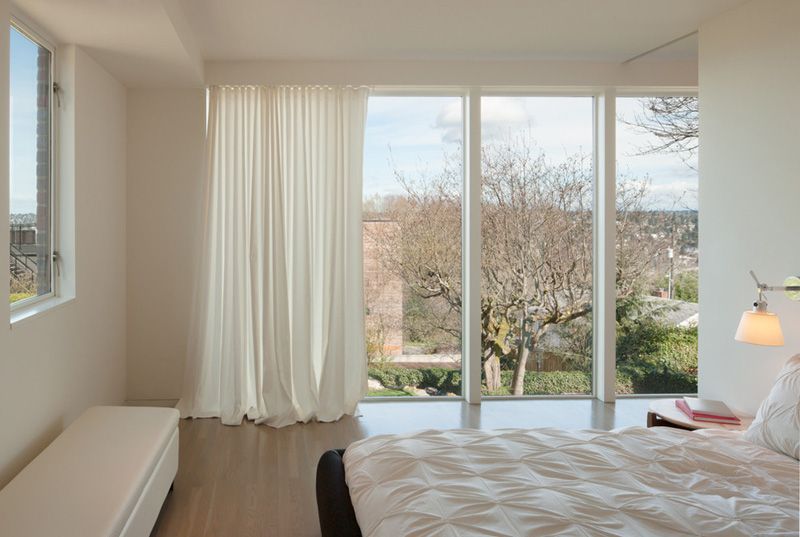 Architecture: Workshop AD
Photography: Lara Swimmer