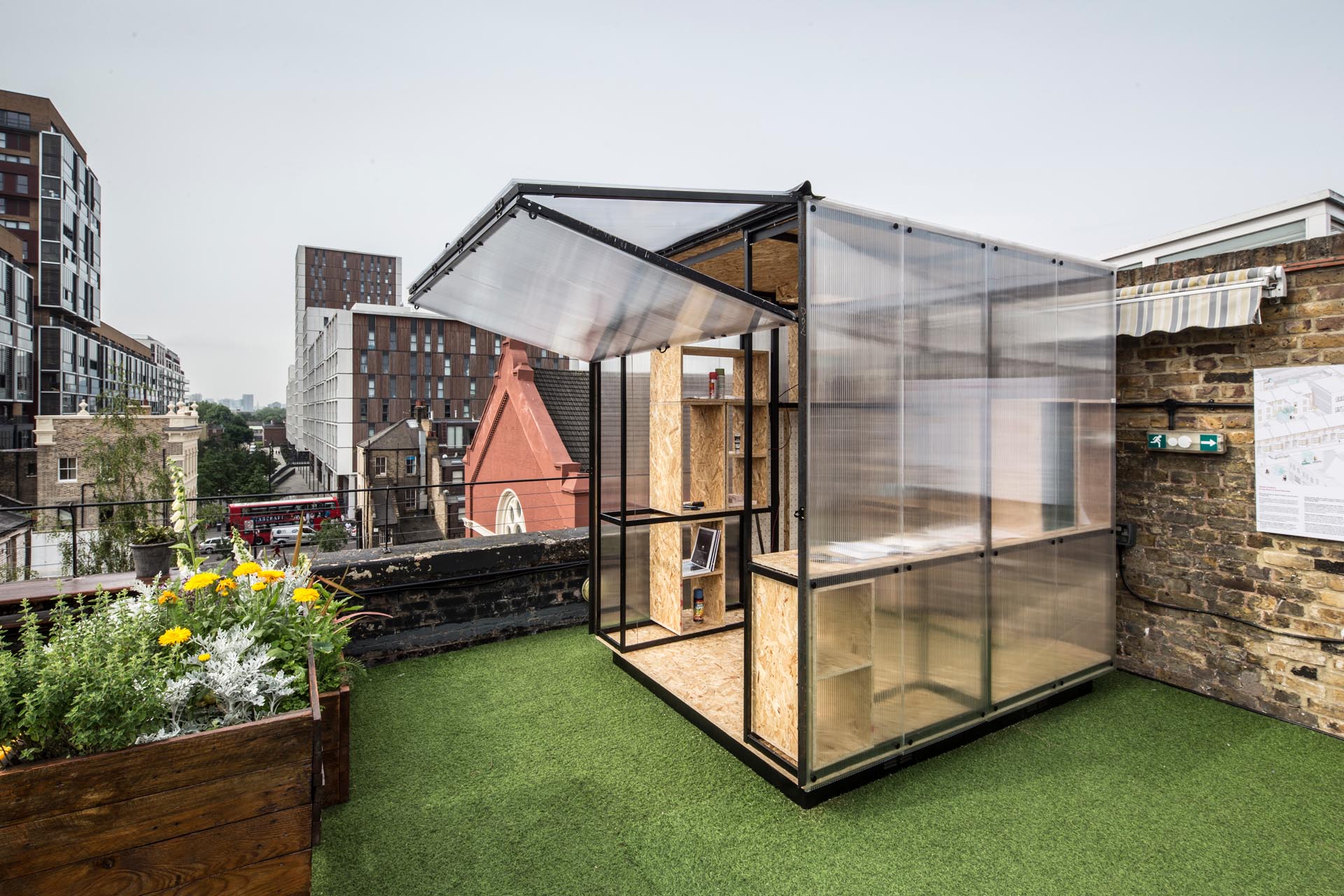 Designers Tomaso Boano and Jonas Prismontas created Minima Moralia, a tiny, cellular pop-up space to be inhabited by designers, sculptors, painters, musicians and other creatives alike.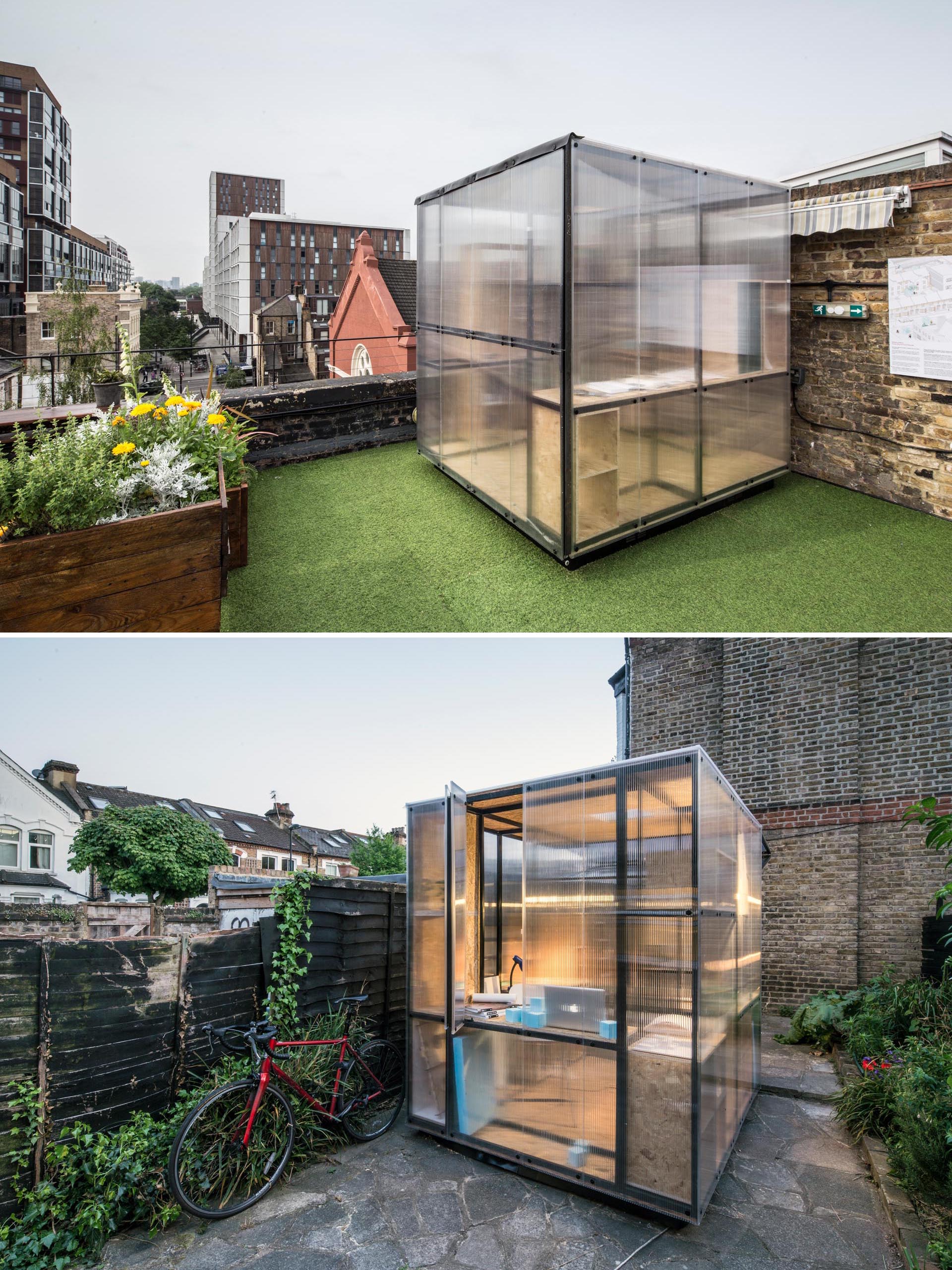 The small work studios or offices have a semi-transparent exterior with a folded opening that lifts to reveal one side of the workspace, exposing the activities going on inside.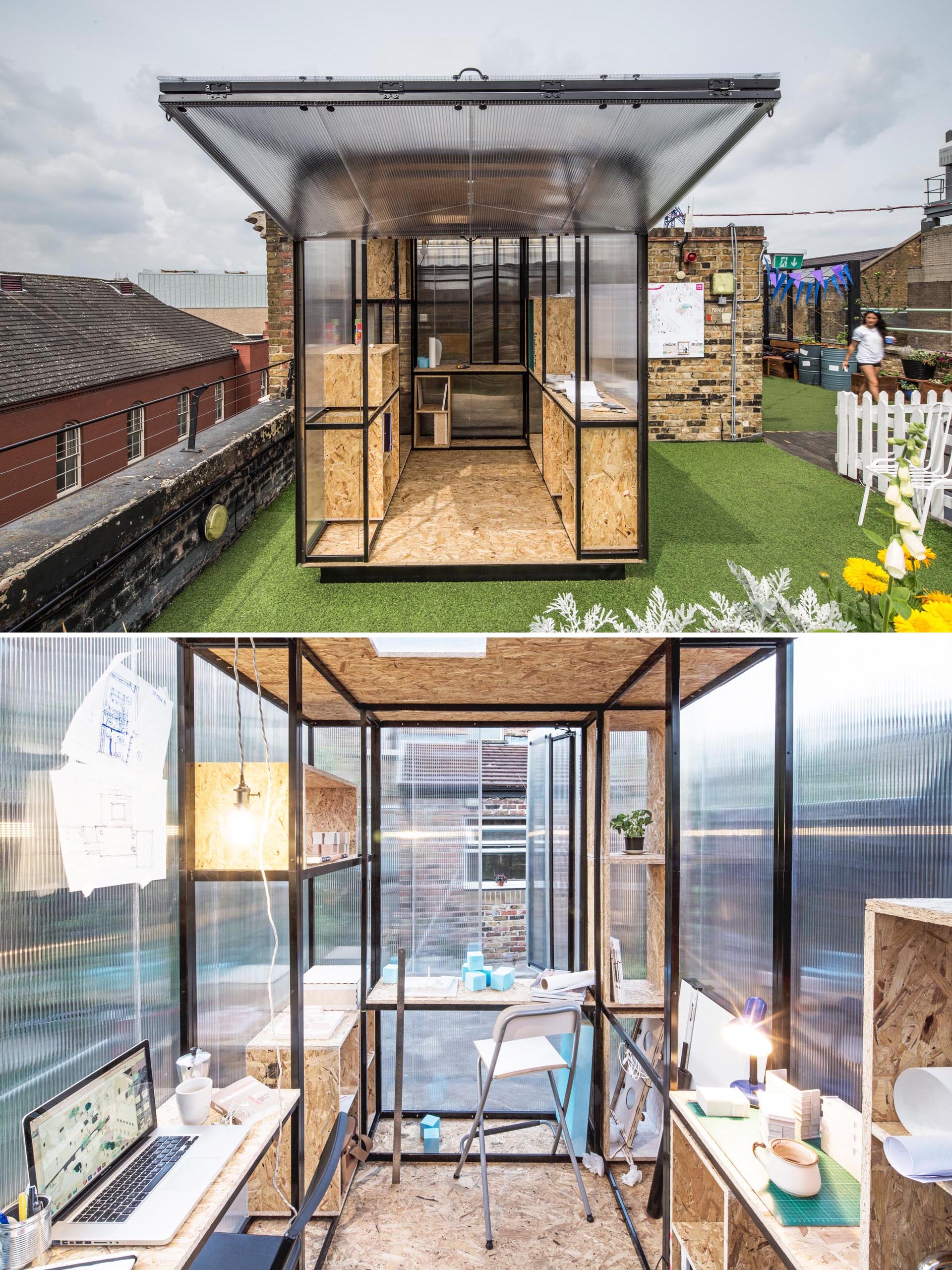 The modular steel frame creates an empty grid, that allows a variety of internal configurations, with shelves, desks, lights, and curtains that can all be added to meet the user's needs.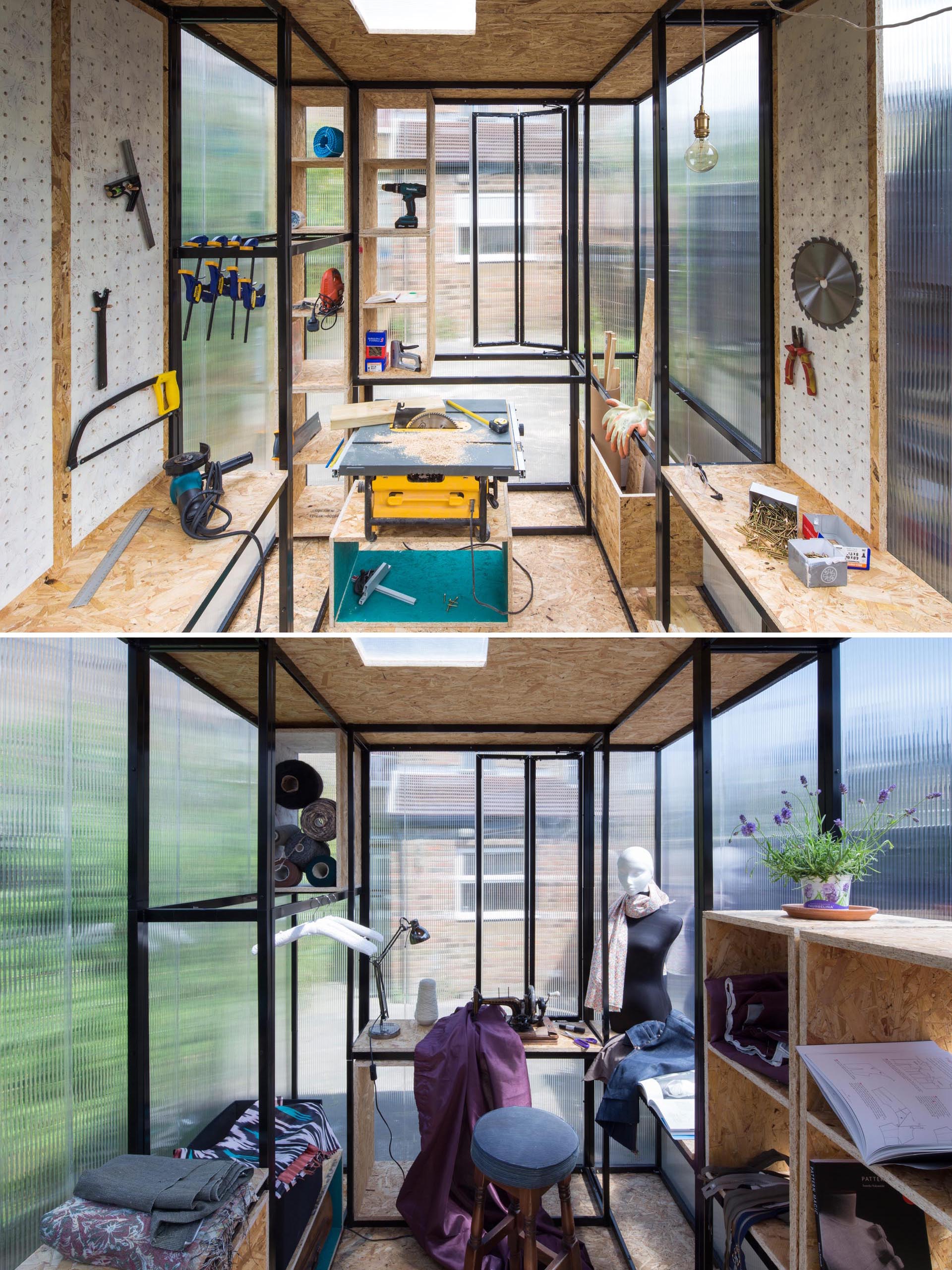 Photography by Jonas Prismontas