Joy Charbonneau and Derek McLeod have designed a wooden bench that appears to look like a tufted cushion.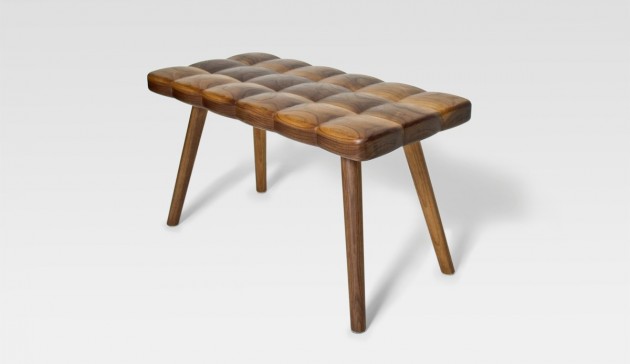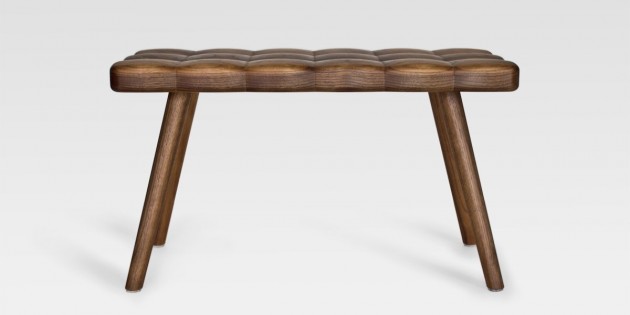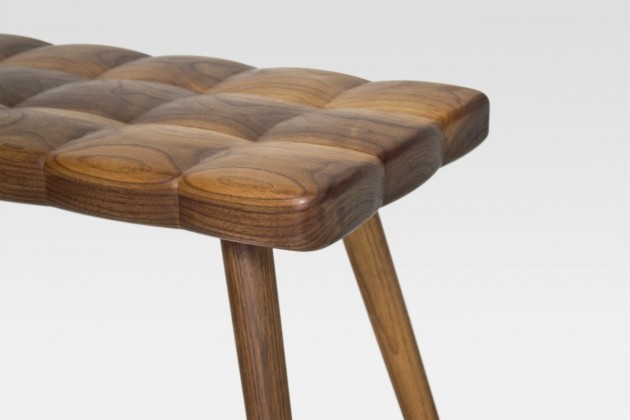 From the designers
This wooden bench makes use of the shaping capabilities of a CNC machining centre to create a surface that emulates tufted upholstery. The top started as a simple slab laminated together with planks cut to match the width of the tufts.

The shallow concave 'pillows' would present a significant challenge to fabricate with typical woodworking techniques, thus the CNC was employed to sculpt the wood surface. The legs were also fabricated in the same machine by cutting half of the profile, flipping it over into a custom fixture and cutting the other half. Hand sanding and an oil finish complete the bench.

Made from Walnut.