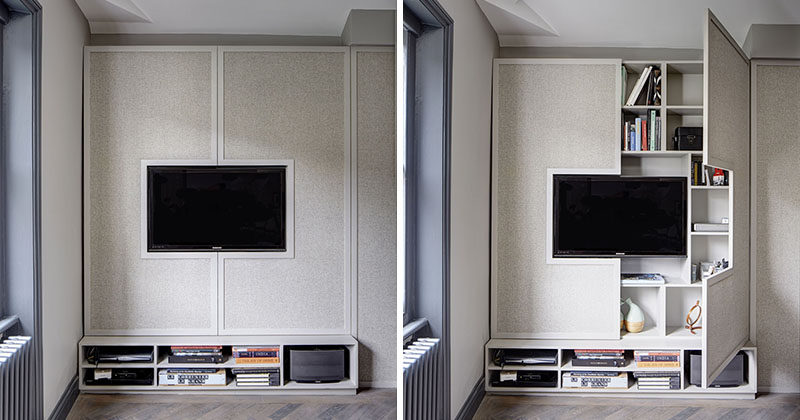 Photography by Sigmar
When interior design firm Sigmar was designing this apartment in London, they created a custom solution to fully frame the TV. Instead of just having it attached to the wall, they designed a wall of shelving to surround the TV, enclosing it all with custom-made cabinet doors that fit perfectly around the TV.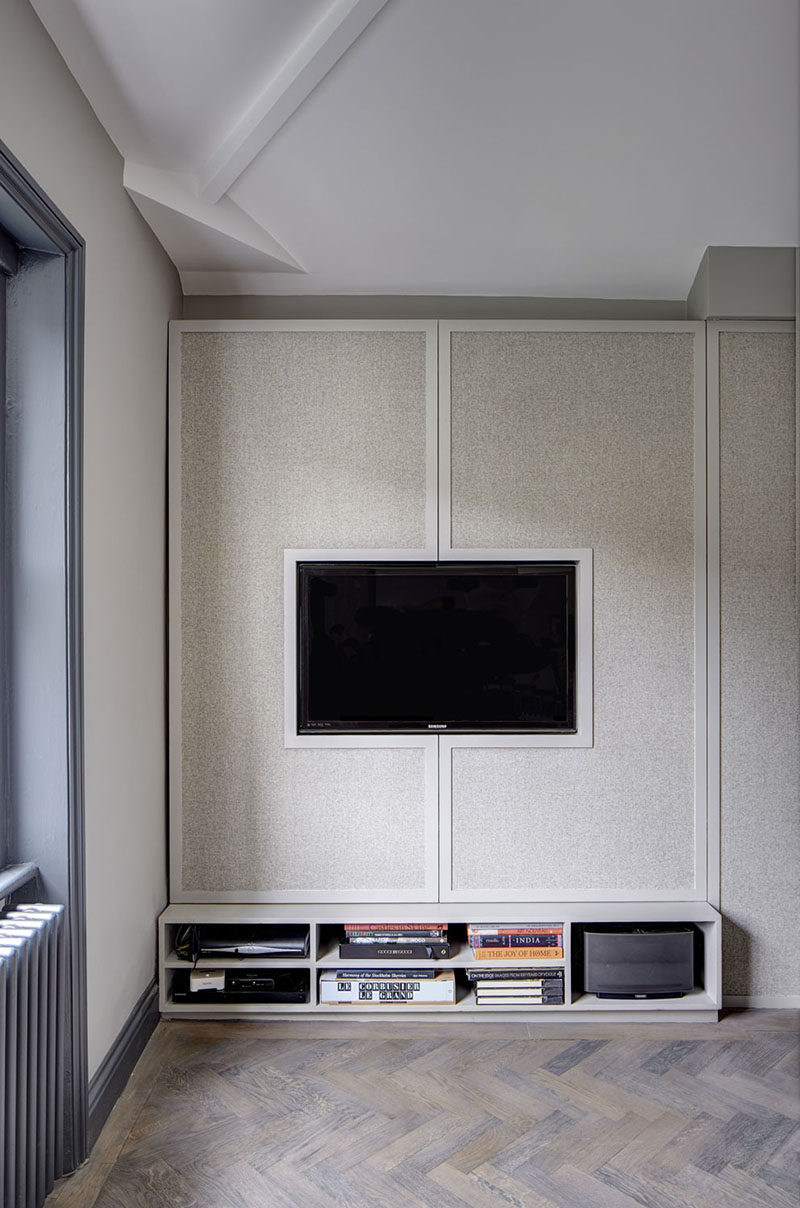 Photography by Sigmar
---
Inside the cabinetry there are shelves for hiding away books and other items.
---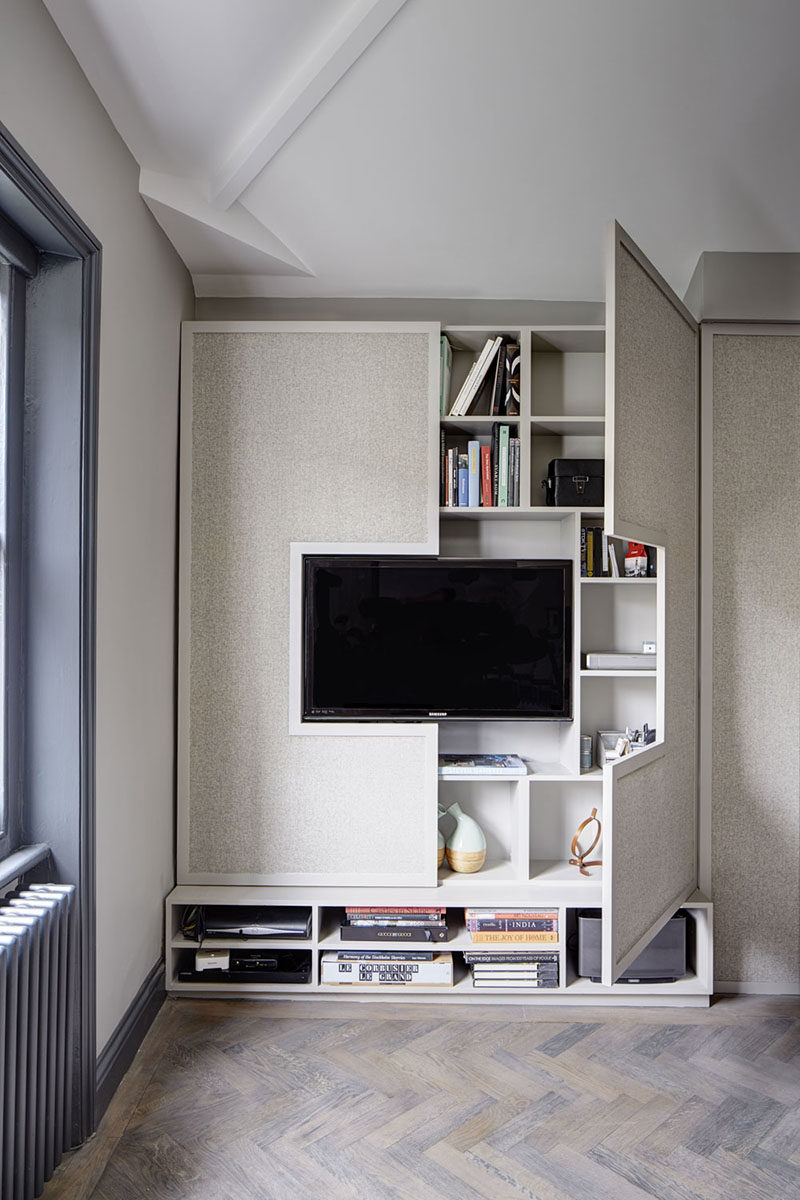 Photography by Sigmar
---
When both doors are open, you can see how much they maximized the storage around the tv by including shelves that are symmetrical in their design.
---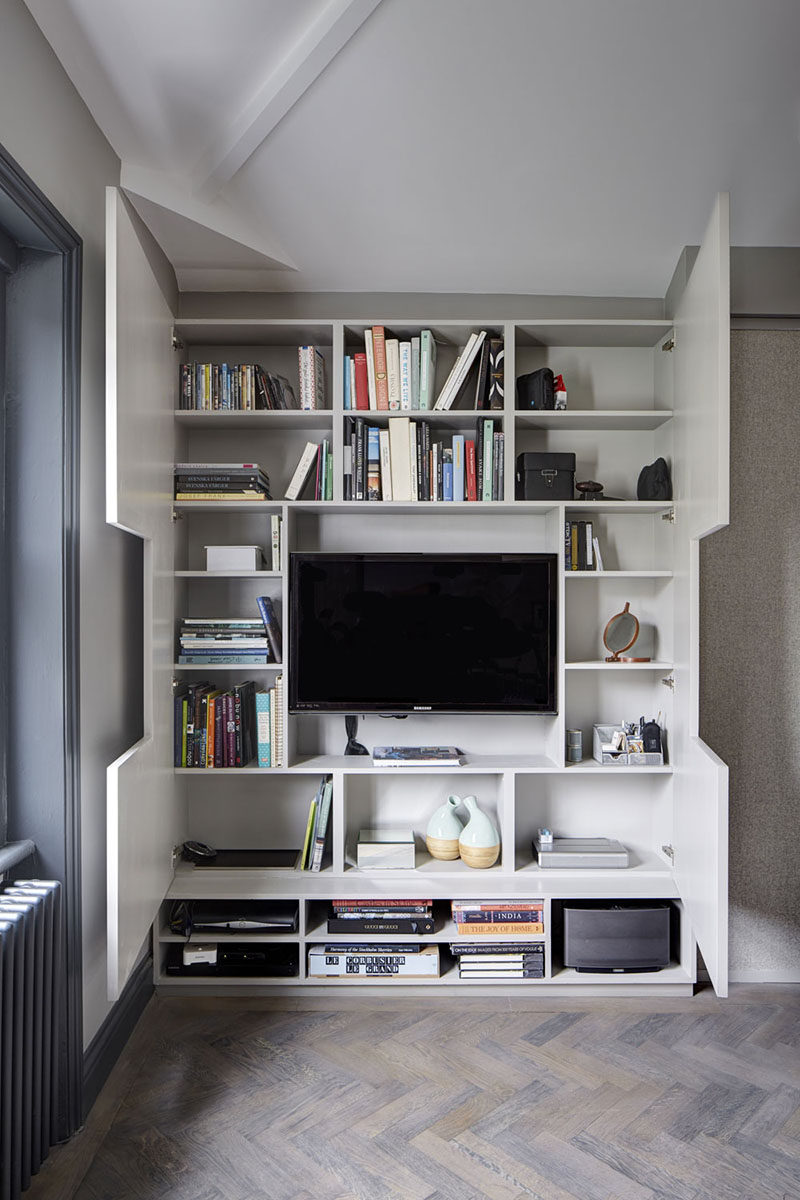 Photography by Sigmar