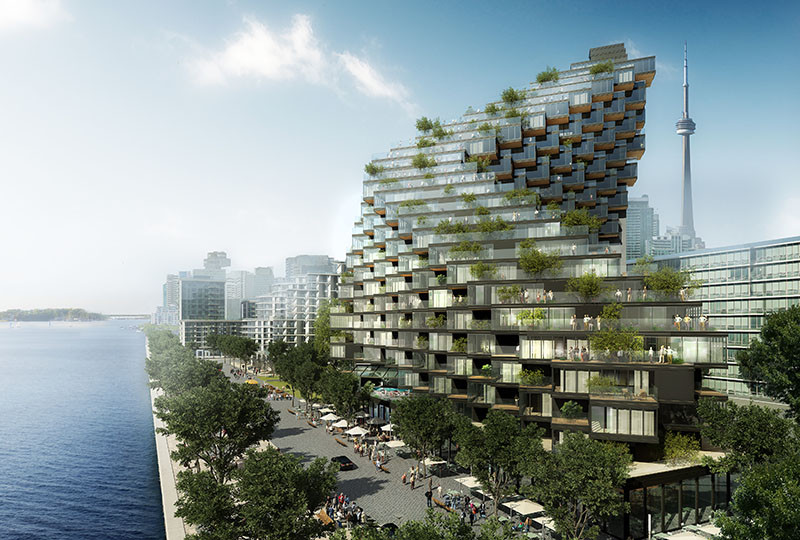 Architecture firm ODA New York, have designed a proposal for a waterfront building in Toronto, Canada, as part of the ongoing Bayside development.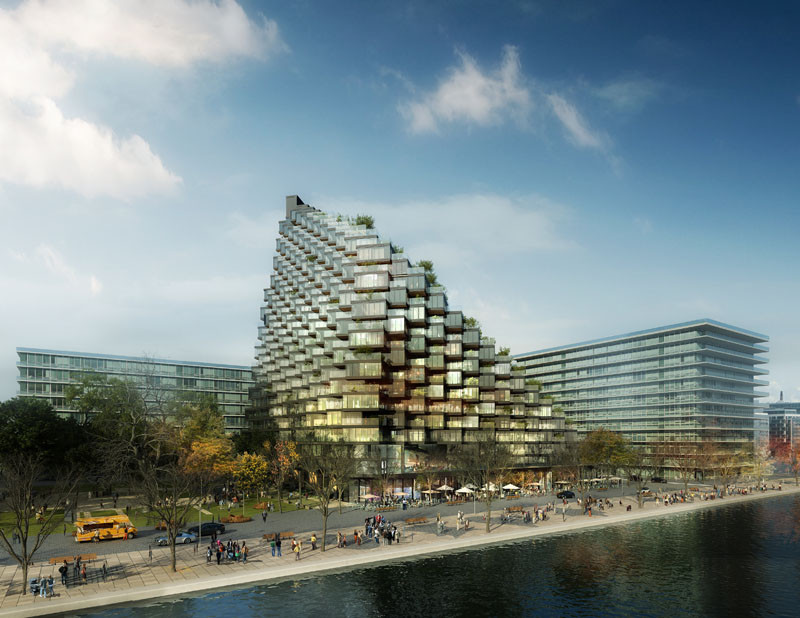 ---
The building, inspired by the way plants move towards the sun, is designed in an L-shape to allow the highest percentage of its units to be exposed to the sun as much as possible.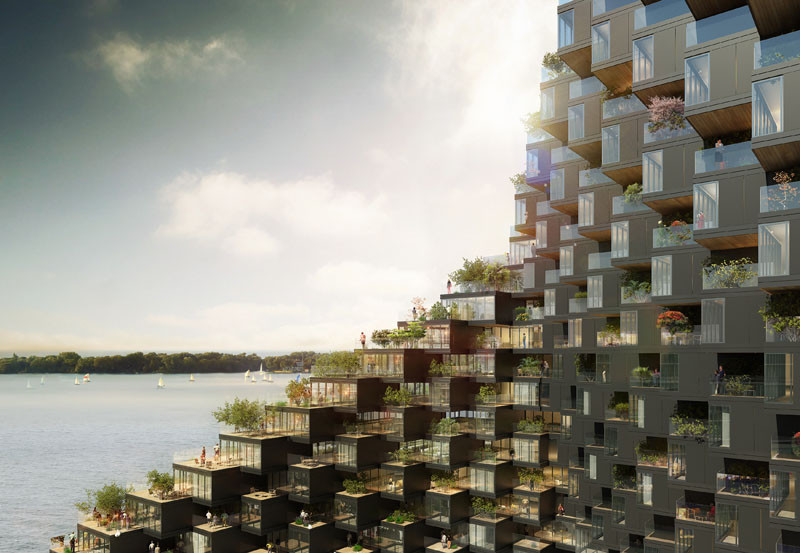 ---
The 24 floor building, manages to give 71% of the units a water view, and 97% of the units have terraces.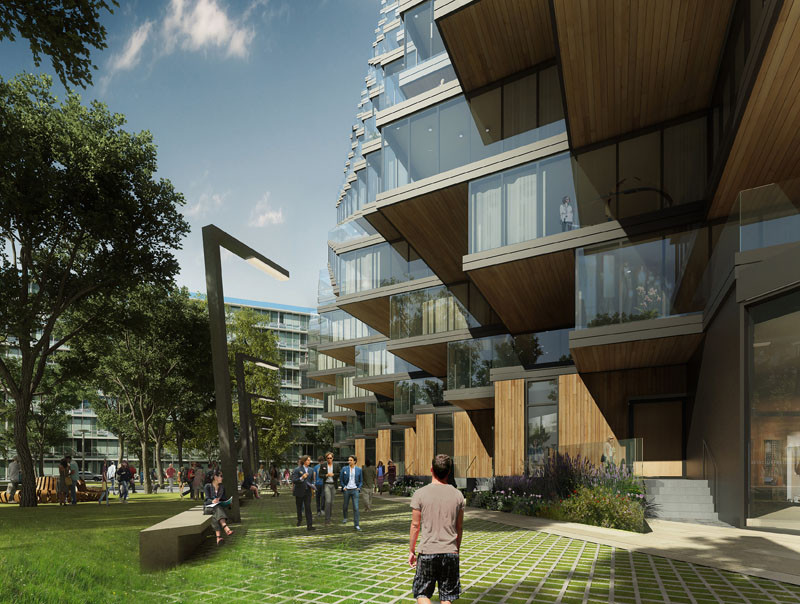 ---
The building also has amenities like a large communal terrace and pool area, a daycare facility, and the first floor will have over 10,000 square feet of retail space.