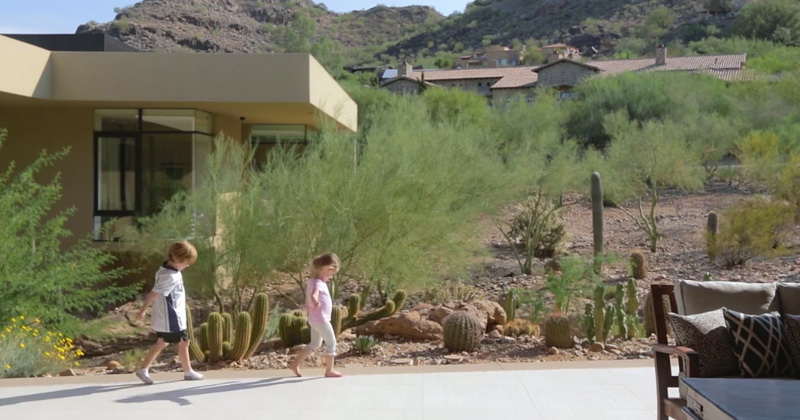 Chibi Moku have made a video, showing what it's like for Harper (3 yrs old) and Hudson (5 yrs old), to live in a modern home designed by Kendle Design Collaborative, in the desert near Phoenix, Arizona.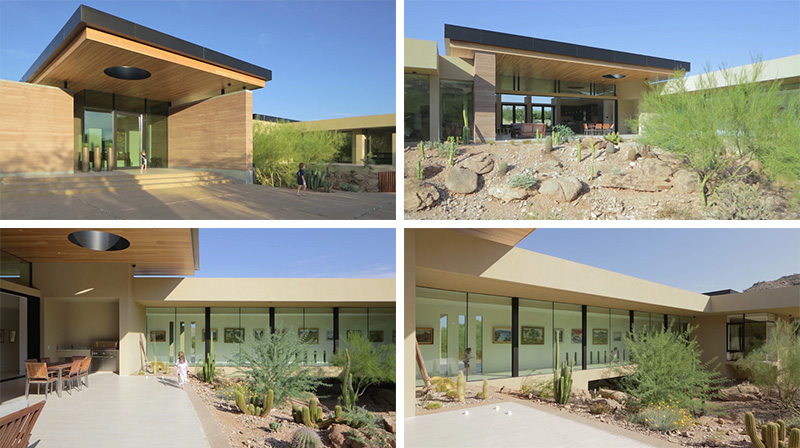 ---
Located in a natural wash area in the desert, the home has been designed to incorporate the wash by having the home built like a bridge over it.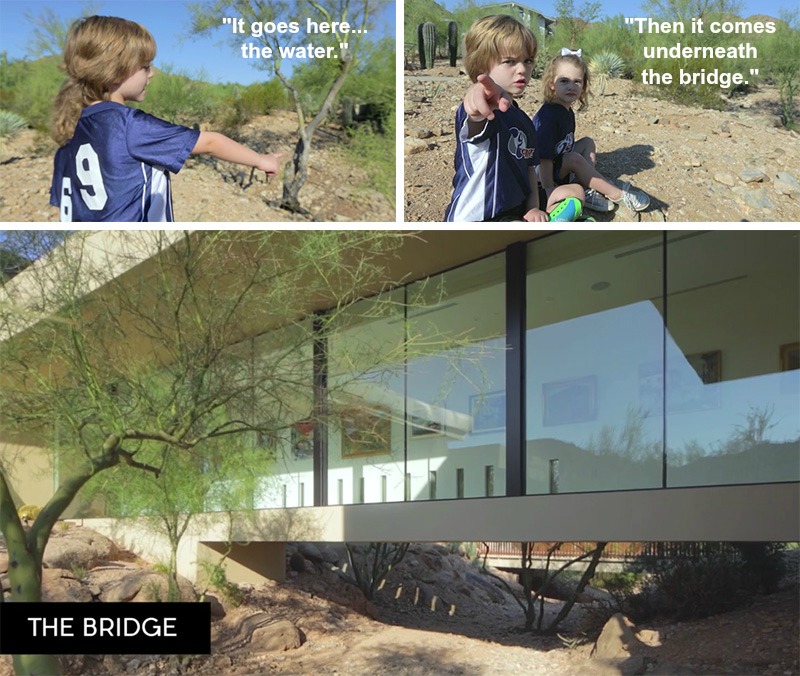 ---
Of course, the wash area is also like a mini-highway for all sorts of critters and creatures.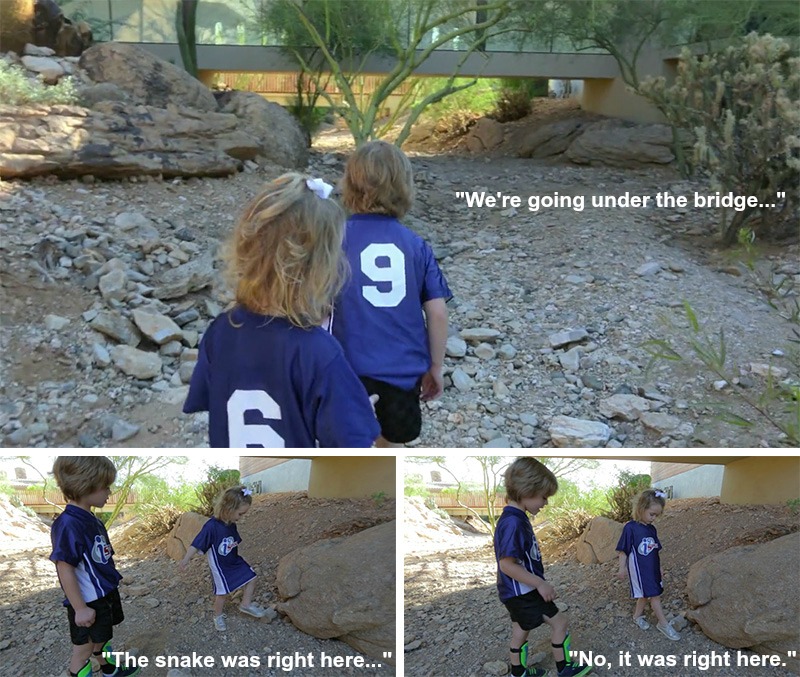 ---
Inside the home, the spacious hallways and living areas provide plenty of play space.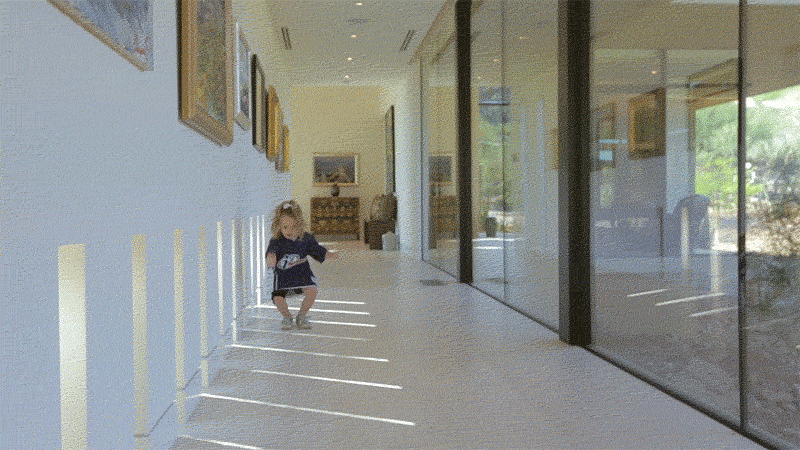 ---
The home also has a vegetable garden.

---
You can watch the video below, and see how much fun these kids have, living in a modern home in the desert, plus the parents explain more about the design of the home.