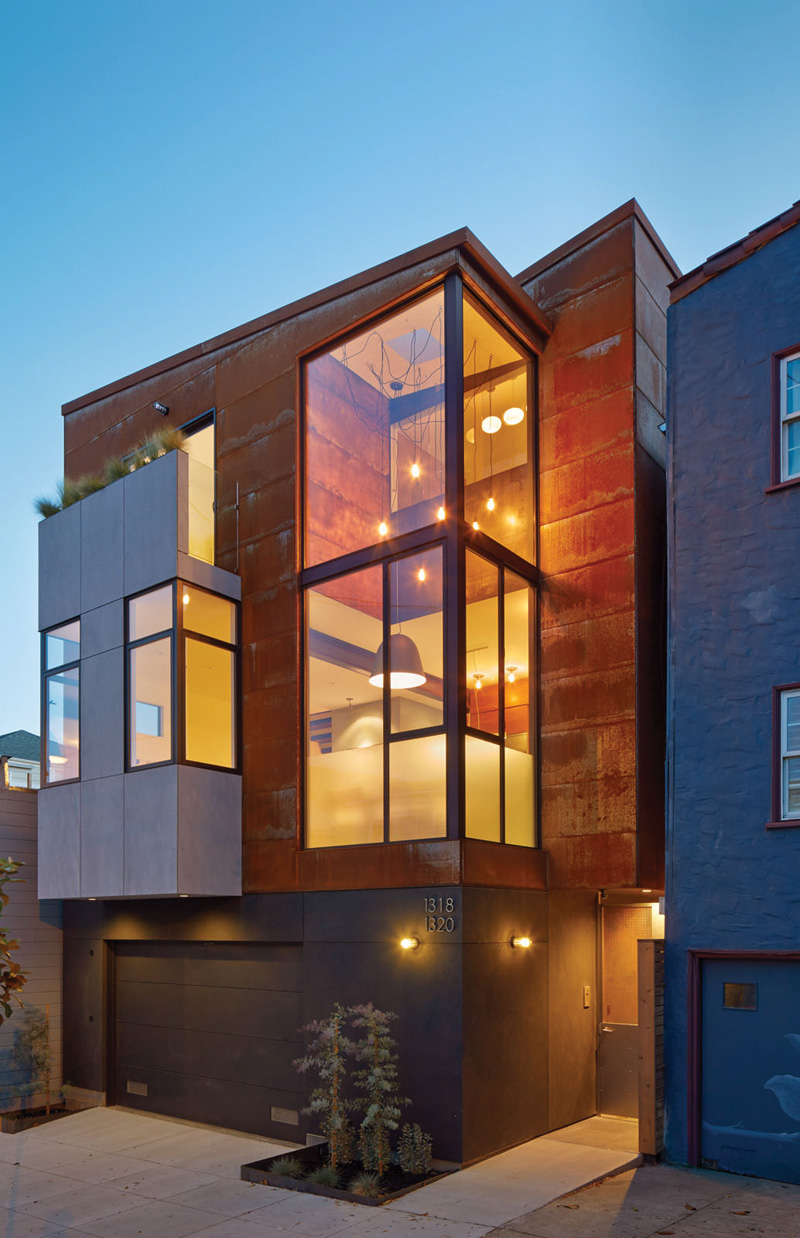 Zack | de Vito Architecture have designed SteelHouse 1+2, two modern homes in the heart of Noe Valley, San Francisco.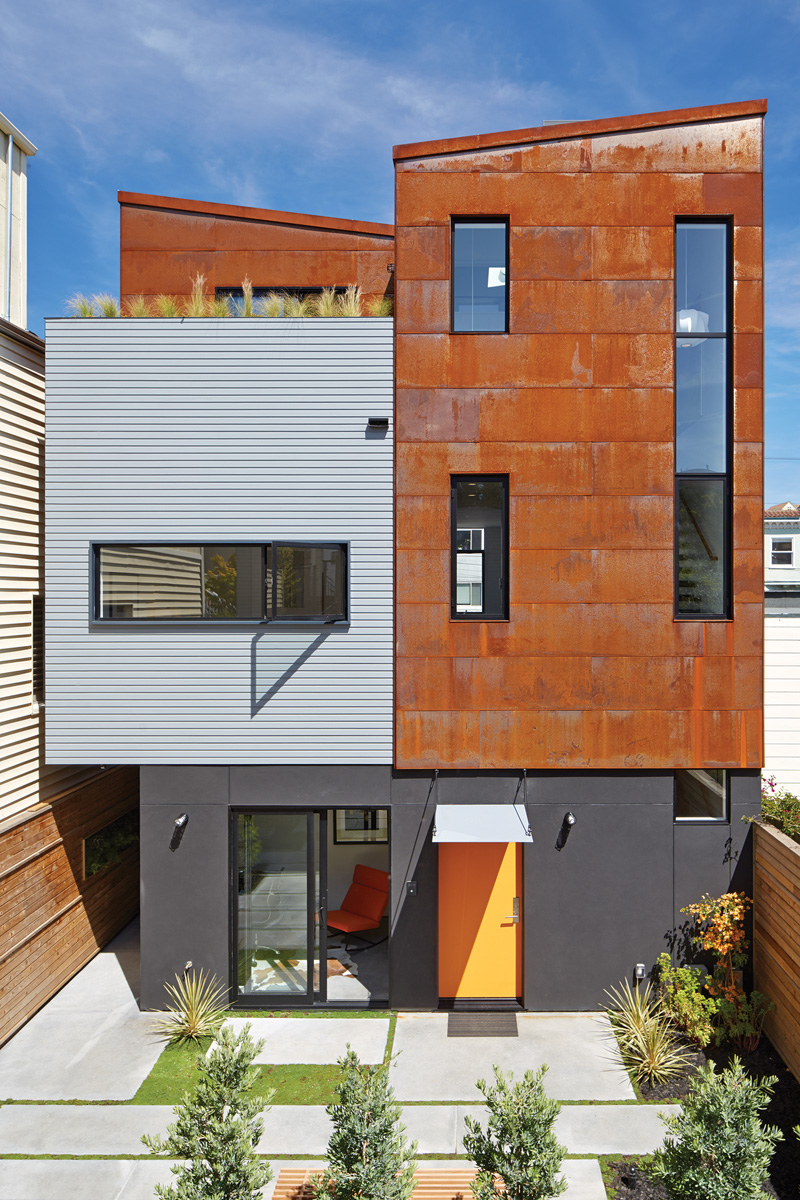 The architect's description
Vacant parcels of land that offer a clean slate for development are rarely available in San Francisco, and almost unheard of in Noe Valley. Committed to finding opportunities to design and build in one of the most popular neighborhoods in the city, the development team of Zack de Vito Architecture + Construction have proven that vision and creativity can address this challenge.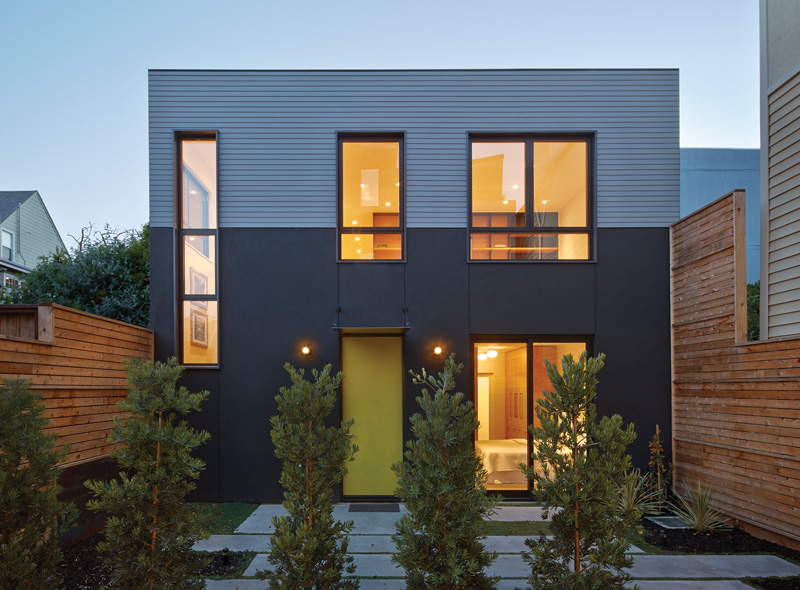 Inspired by a standard city RH-2 parcel with a modest cottage positioned at the back of the lot on the popular Church Street corridor, this talented team immediately recognized the potential. While lot coverage of this sort cannot be created on vacant land, this existing dwelling was ripe for change.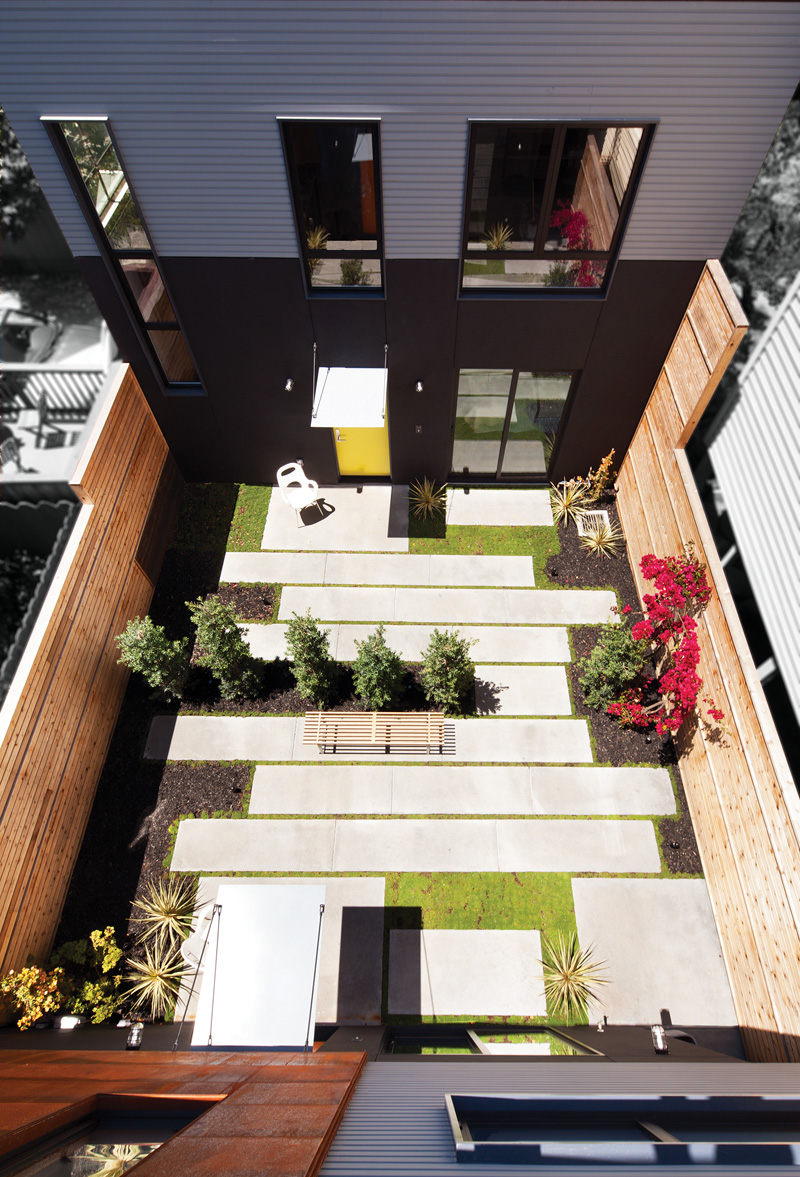 The large flat front yard offered a footprint for a new structure. And by working imaginatively within the envelope of the existing structure, these designers could create two stunning urban homes in the heart of the City.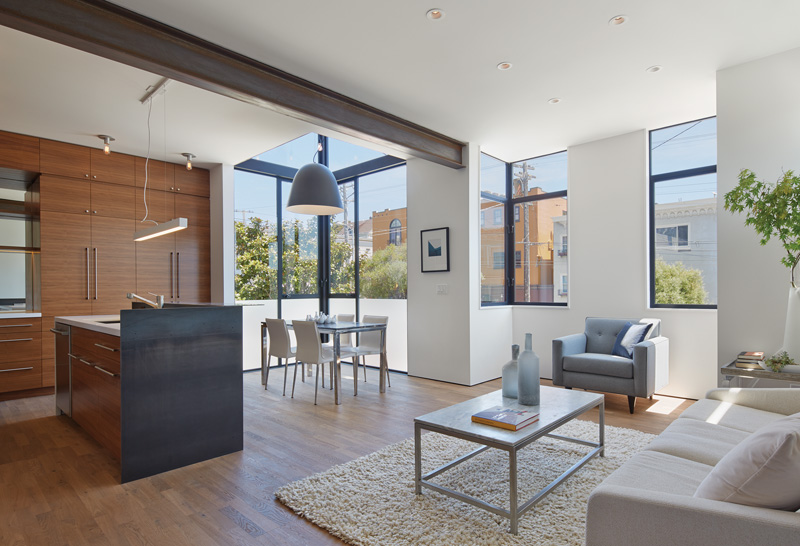 After several years of planning, the team has just unveiled two of the most innovative modern dwelling designs in San Francisco. Two unique, free-standing condominiums share a single lot while maintaining their individual architectural identity.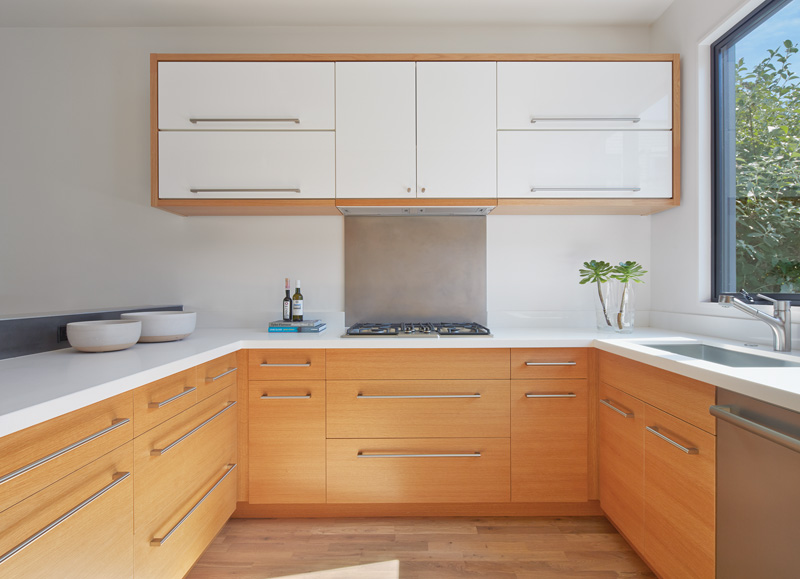 Maximizing the function of a 25 foot wide lot, both homes are accessed from a common courtyard, a deviation from the traditional street-front entry. The unapologetic modern design is planned for maximum spatial efficiency with unsurpassed attention to detail and craft, expressing handmade quality at every turn.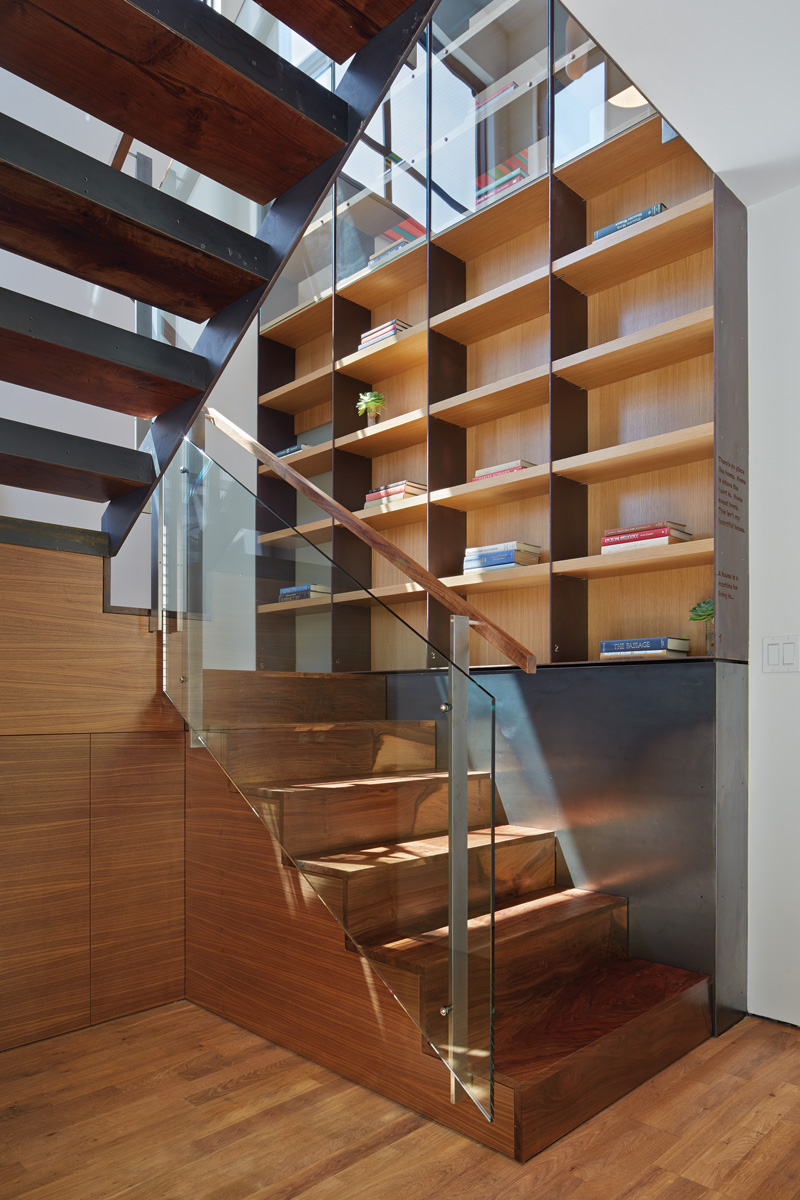 Both buildings incorporate green design which includes radiant floor heating that is zoned for efficiency; state-of-the-art thermal-rated windows; material selections that are driven by sustainability; and mechanical and structural systems that are 'solar ready'. The two modern buildings live like single family homes, while offering a unique opportunity for an extended family or single owner to enjoy the entire compound.
SteelHouse1 (1518 SF)
Occupying the front of the lot, a new, ground-up townhouse, with an impressive modern façade, stands out from the more traditional buildings along this urban corridor. Clad with corten steel, fiber cement siding and stucco, this building encompasses two full floors of light-filled living space accommodating three bedrooms and two full baths. The dramatic open floor plan is enhanced by clean lines and sophisticated modern finishes, including industrial structural steel complimented by warm oiled-oak floors and custom walnut cabinetry. The master bedroom boasts a private roof deck illuminated by its desirable western exposure. The ground floor includes one car parking and a private office space, nicely isolated from the main living levels.

SteelHouse2 (1515 SF)
Occupying the back of the lot, the fully-renovated, two-story structure has been transformed to fit perfectly into this modern context. This building also encompasses two full floors of living space, with the entertaining spaces positioned at the top level. The open floor plan is enhanced by extraordinary light with modern steel and wood details that visually connect the two floors. This building accommodates two bedrooms and two full baths on the lower floor, with a third bedroom with en-suite bath at the upper, main living level. A private south-west-facing deck is directly accessed from both the kitchen and the upper bedroom at this level. Finishes include walnut stairs, oiled-oak flooring, custom rift-cut white oak cabinetry, and composite quartz counter-tops. One car parking is provided for this unit in the front building.
Architects: Zack | de Vito Architecture – Jim Zack & Lise de Vito
General Contractor: BuiltForm Construction
Structural: Double D Engineering
Photography: Bruce Damonte Photography and Paul Dyer Photography