Architect Peter Jungmann designed the UFOGEL holiday house, which is built on stilts, floating above a meadow near Lienz, Austria.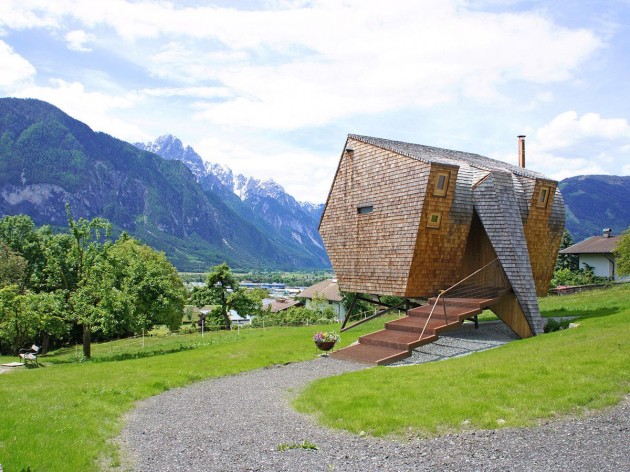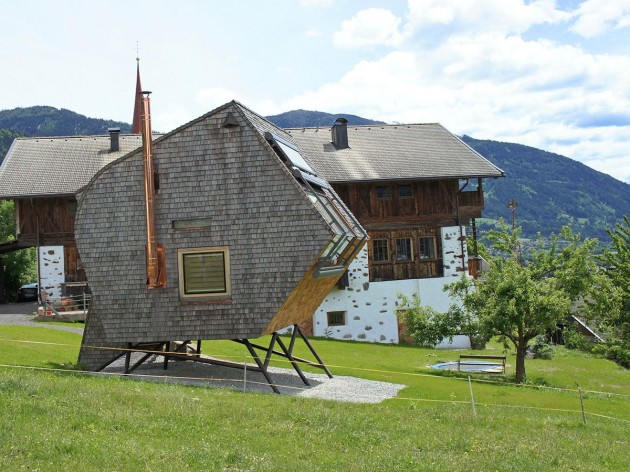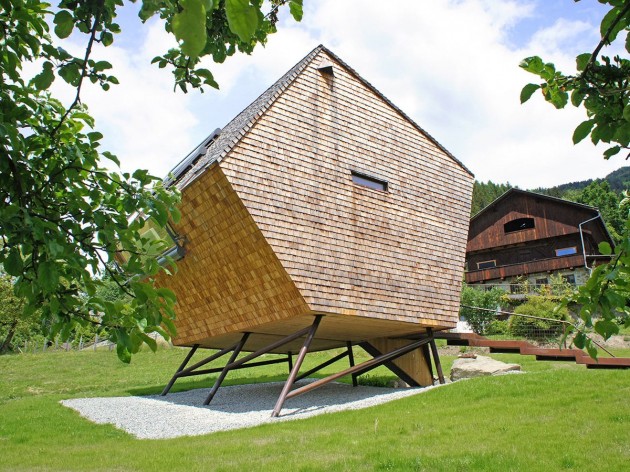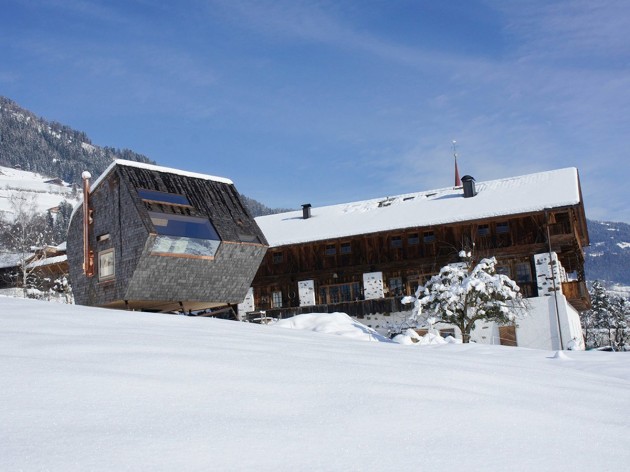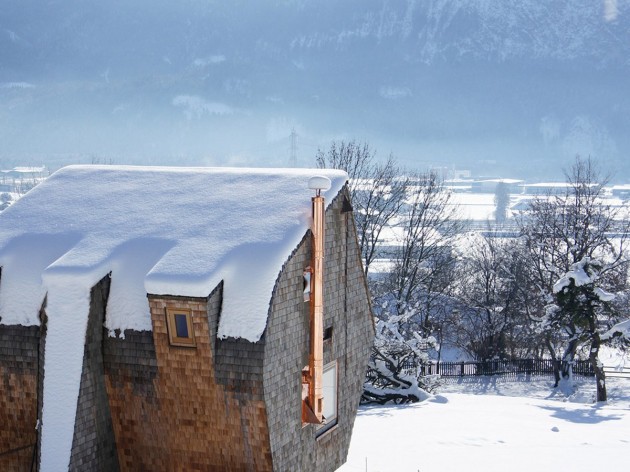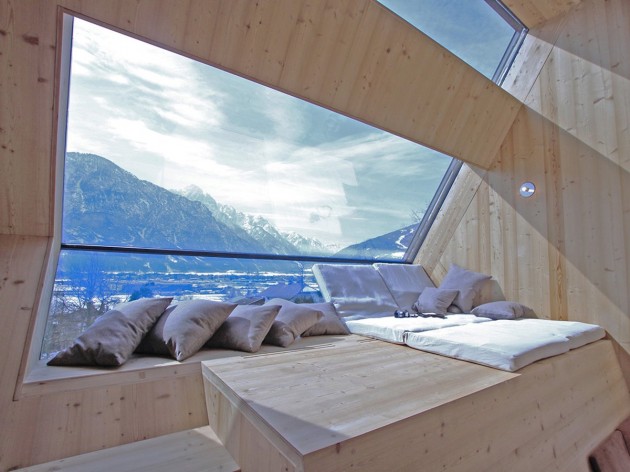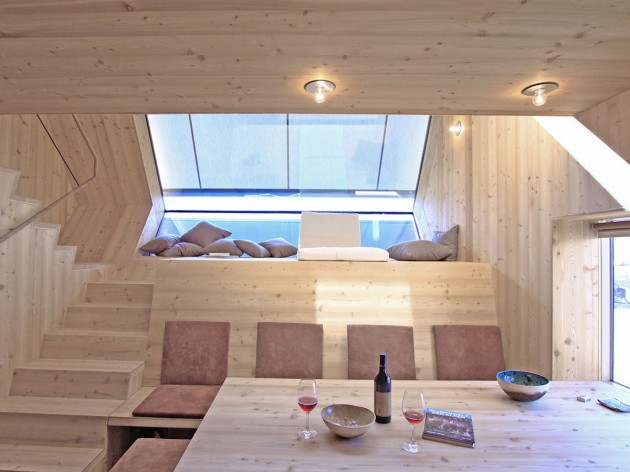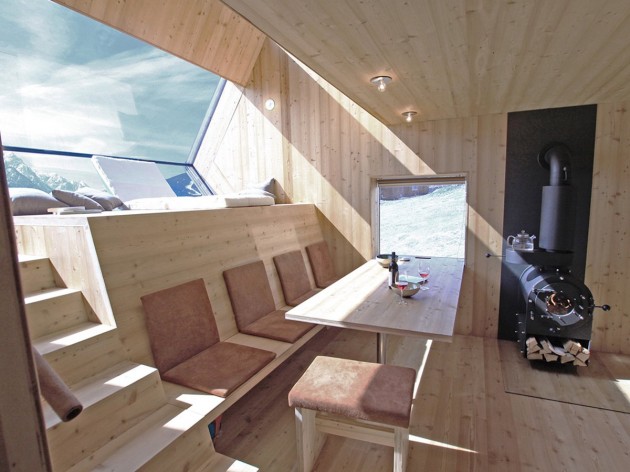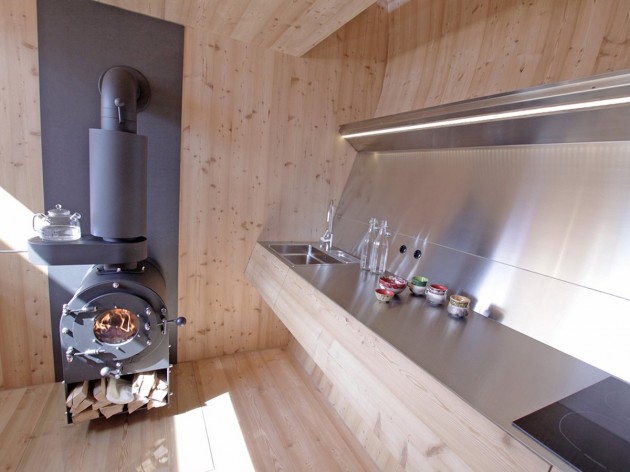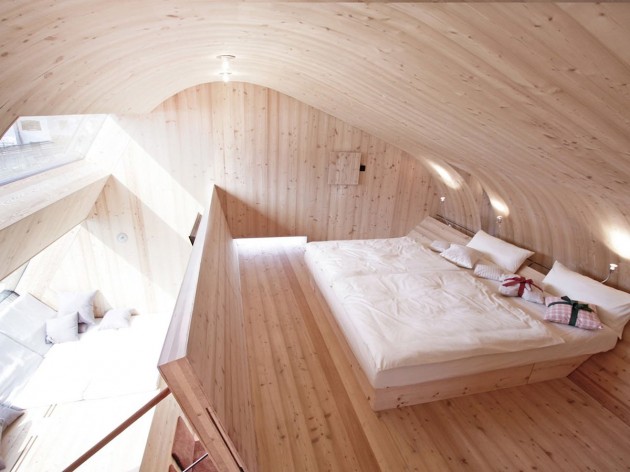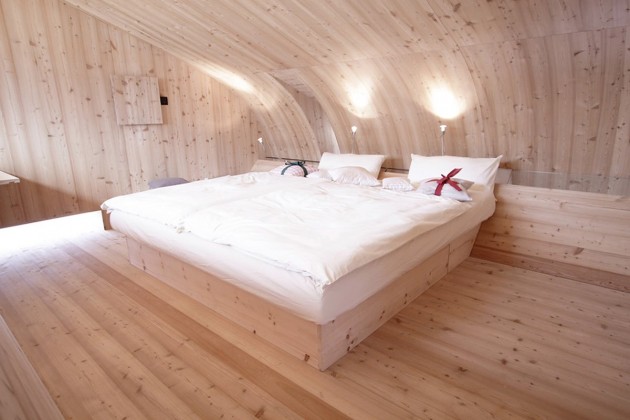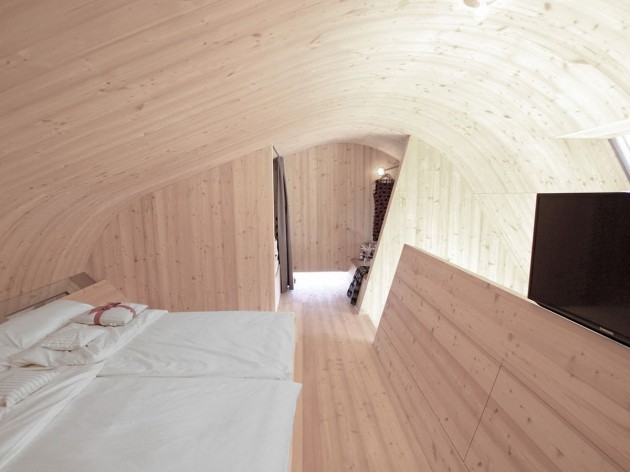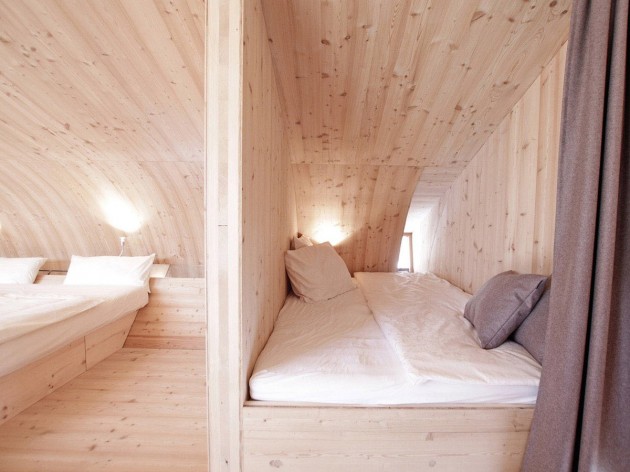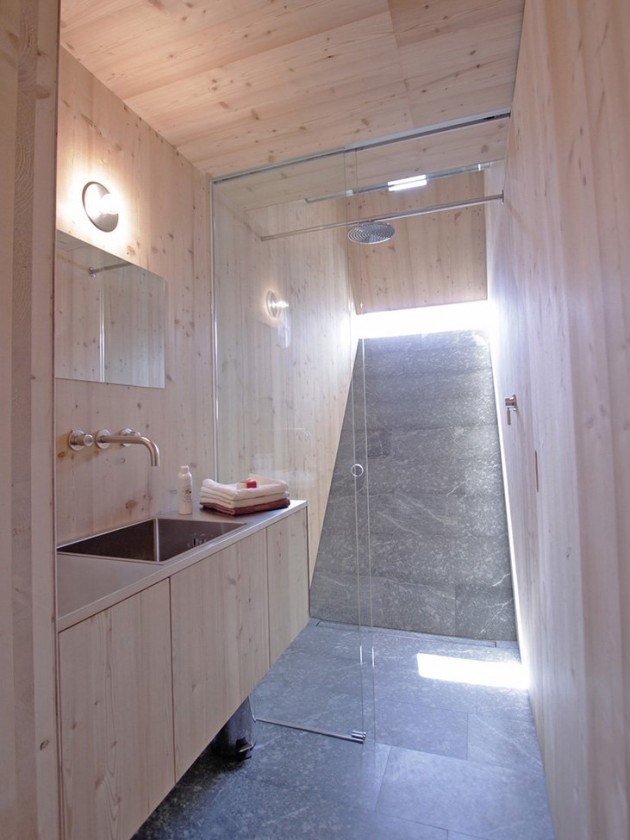 Project description
The Ufogel is the creation of an extraordinary and comfortably appointed house made almost entirely of larch wood.

The structure takes its name from its form which sometimes bears resemblance to a prehistoric bird and sometimes to an extraterrestrial home, but is always something special. It's certainly not a standard, off-the-peg house but more of a sculpture to live in, which reveals itself to be a "spatial wonder" the minute you walk through the door.

45 m2 of multi- functional living space, comfortably appointed with a kitchen unit, WC and designer shower. Large panorama windows bring nature indoors to you, while the curved timber structure covered with traditional shingles creates a feeling of warmth and security. Whether you sit, lie, shower or share a meal, two things are always present in an Ufogel: wood and the heavens.

The Ufogel offers both openness and a sense of security. The large panorama windows bring the landscape indoors giving you the feeling you are still outside while the round shell conveys a cosy, woody feeling of security. This makes the Ufogel a refuge full of warmth and rustic character where you will sleep soundly with the feeling you have returned to the origins of the home.