Architect Piotr Zuraw has designed a bench named uiliuili, as part of the Wroclaw City Furniture Project. The bench was constructed by the University of Wroclaw in Poland.
You can watch a 'making of' video of the bench – here.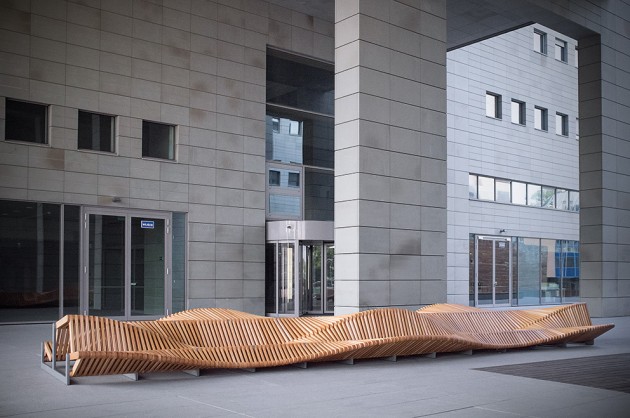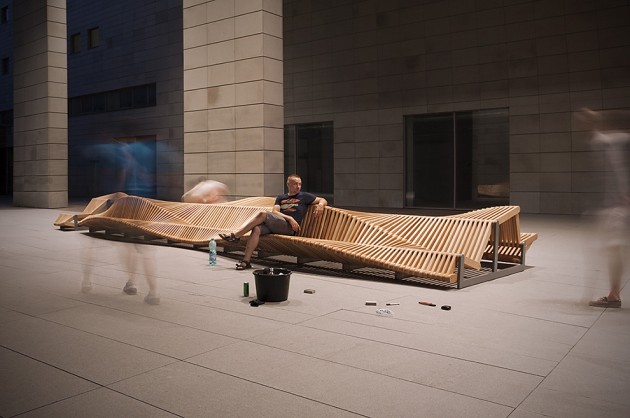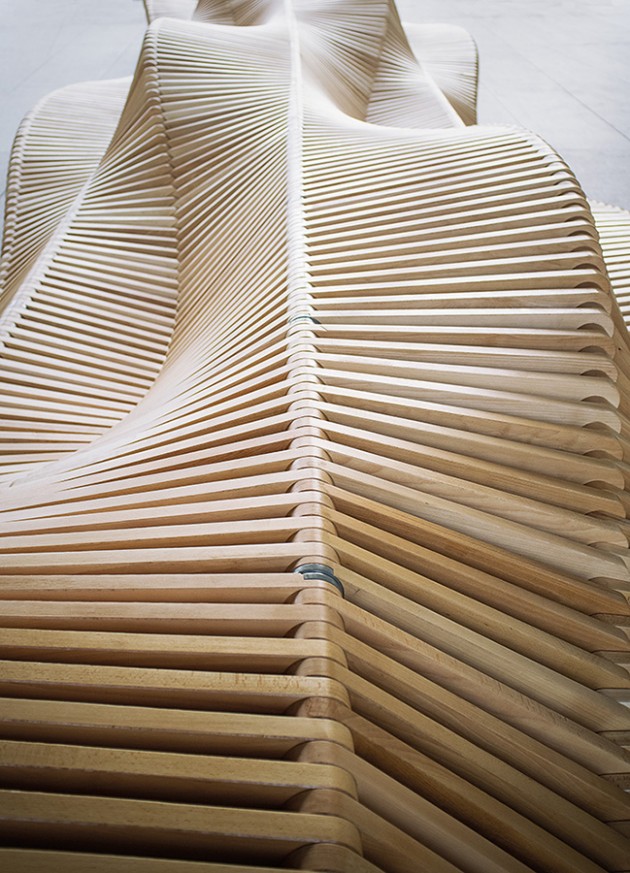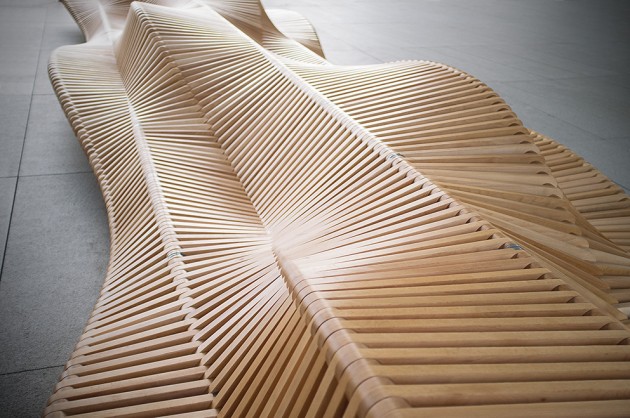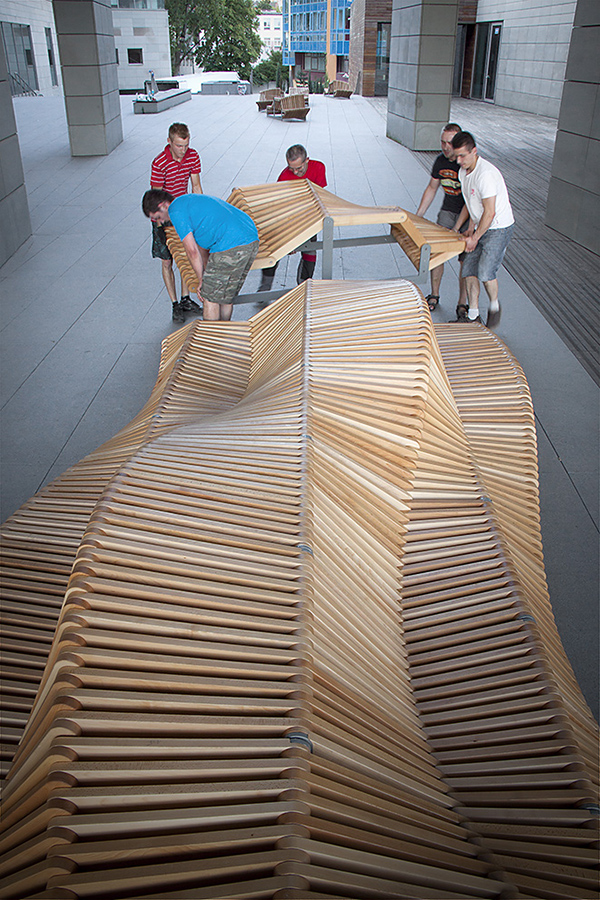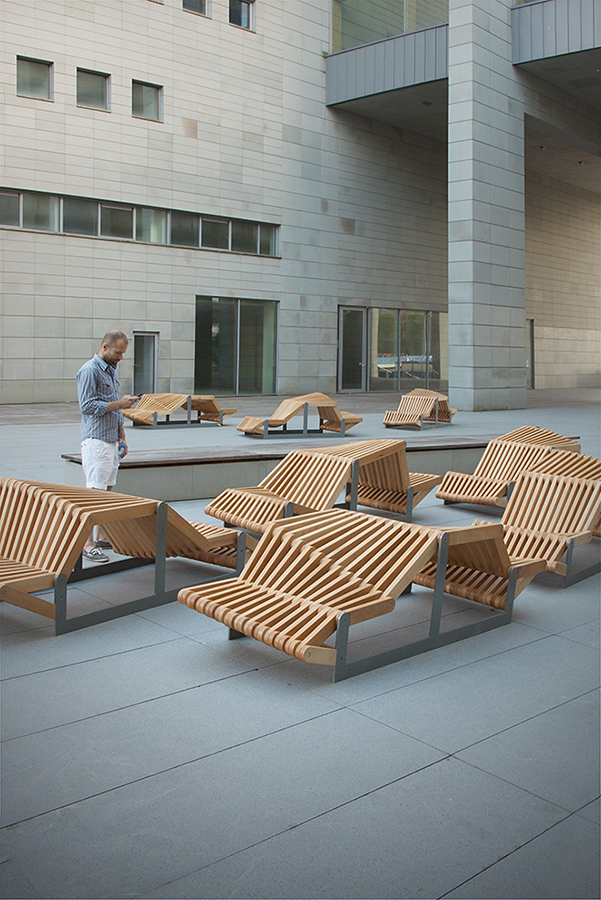 Project description
uiliuili bench, designed by the architect Piotr Zuraw, is a piece of city furniture of an intriguing aesthetic form. Its curious shape encourages unconventional behaviors – on the uiliuili bench users can sit, lie down, stretch, curl up, sit a bit higher, climb, jump… Possibilities are endless, and new ones will surely be discovered by the users according to their own preferences and creativity.

Openwork construction of uiliuili made of steel and beech wood, 10 meters long and 3 meters wide, has been designed according to ergonomic principles, and the wooden seat is pleasant and warm to the touch. The bench is situated on Grunwaldzki Campus, at the main entrance to the University Library on Fryderyk Joliot-Curie street. Set in the space of the minimalist Library building, it attracts attention but does not dominate. Where does the name come from? The order of letters in "uiliuili" word resembles the undulating shape of the bench.

The bench is not intended to be used only by students – although one can read and relax on it during breaks from intellectual work – but meant to be a meeting and resting spot for all who appreciate good design and are open to new, inspiring solutions.

uiliuili has been created within the framework of the University project "dobrze wiedzie? wi?cej| good to know more". The starting point was the belief that the University of Wroc?aw is a perfect place to implement interesting ideas – also those going beyond the everyday, scientific and educational, functioning of the university. The University promotes inspiring ideas regardless of their scope and nature. What counts is their uniqueness.
Design: Piotr Zuraw