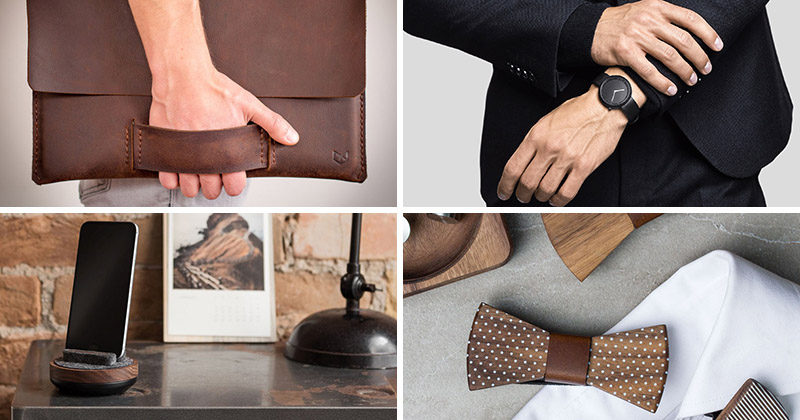 If you've been looking for the ultimate gift guide for the men in your life, look no further. We've compiled a list of some of the most unique, modern, and stylish things out there to help you find something for all the men in your life.
From your dad to your brother, to your boyfriend or husband, we've covered style related gifts, grooming gifts, and technology gifts. Let's dig in!
---
STYLE GIFTS
These gifts are for both the fashion forward men and the men who may need a little help in the fashion department. No matter where they fall on the spectrum, these gift ideas will help the men in your life look more put together and, dare we say, dashing.
---
1. Nothing says modern man better than a linen bow tie. They're available in many colors and are an easy way to dress up for a formal occasion.
---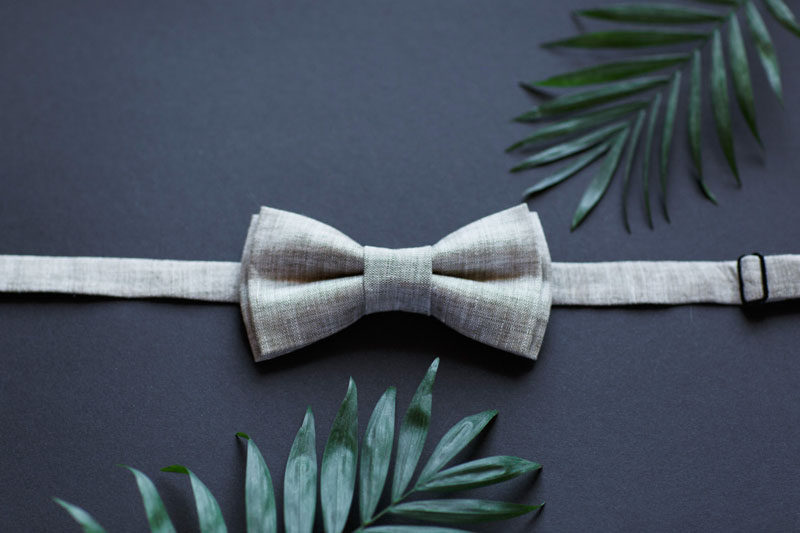 Natual linen bow tie by Hold Me Tie
---
2. Give the modern man in your life a wood bowtie that he won't have to fuss around with trying to tie up.
---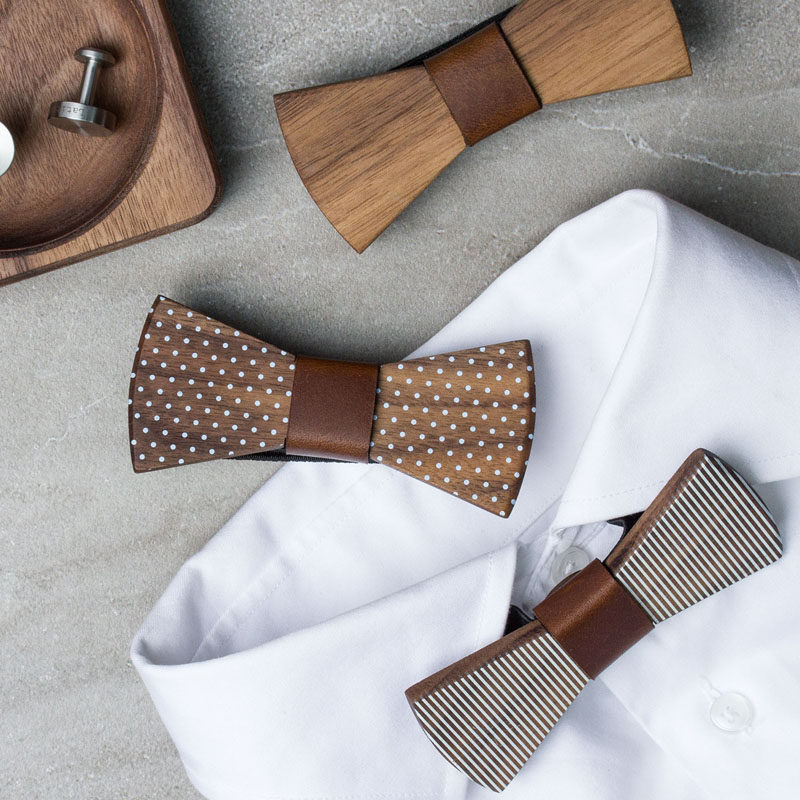 Personalized bow tie by Man Gun Bear.
---
3. If the men in your life are more industrial edgy a concrete and leather bow tie might be more appropriate.
---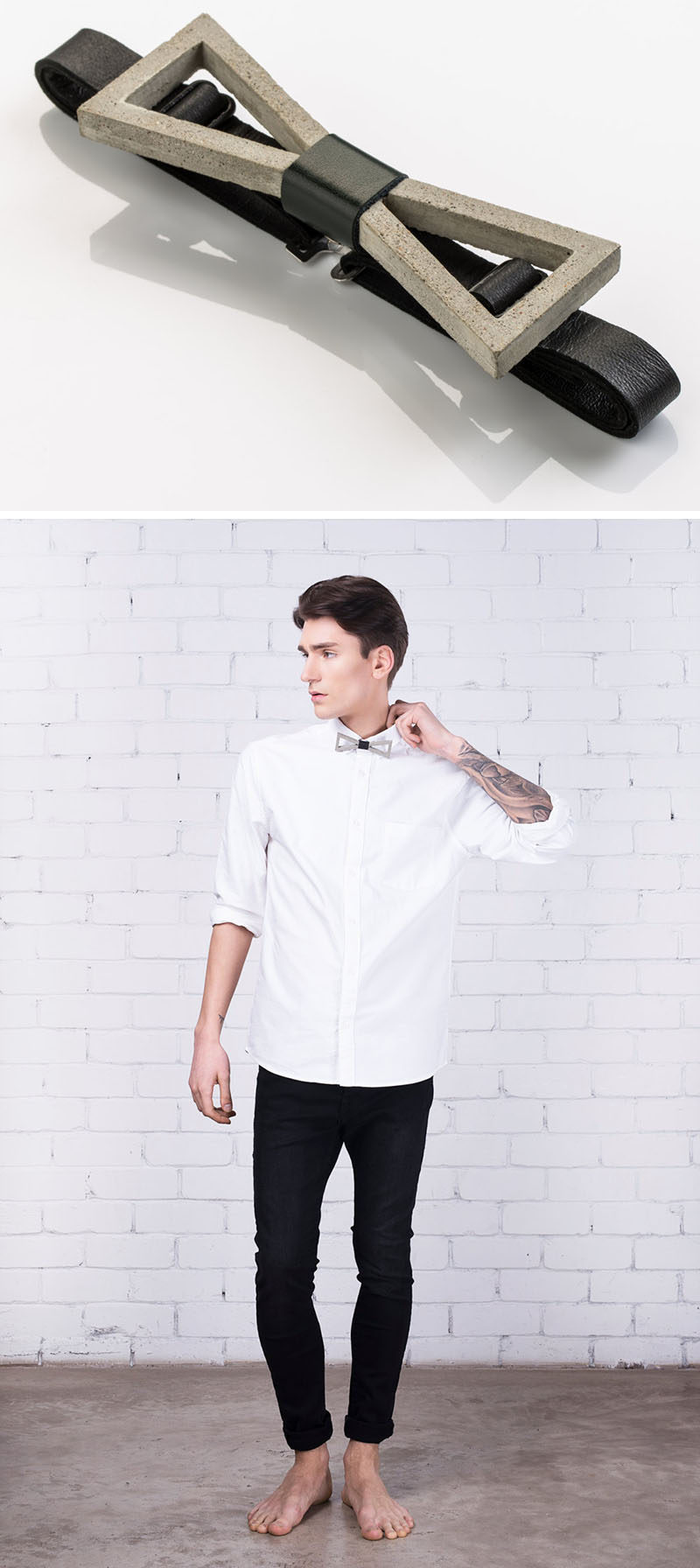 Concrete bow tie by Kazuka
---
4. Maybe your guy is more of a tie guy? Help him keep his ties in place with a sleek minimalist tie clip.
---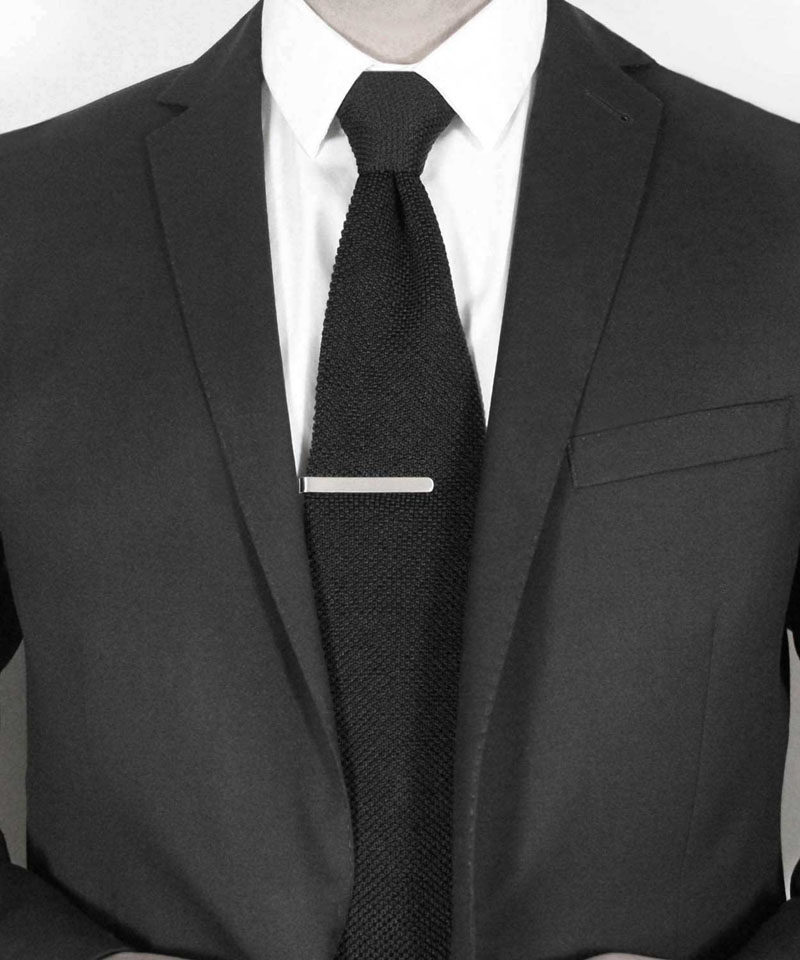 ---
5. This whimsical tie clip keeps him close to nature even when he couldn't be further from it.
---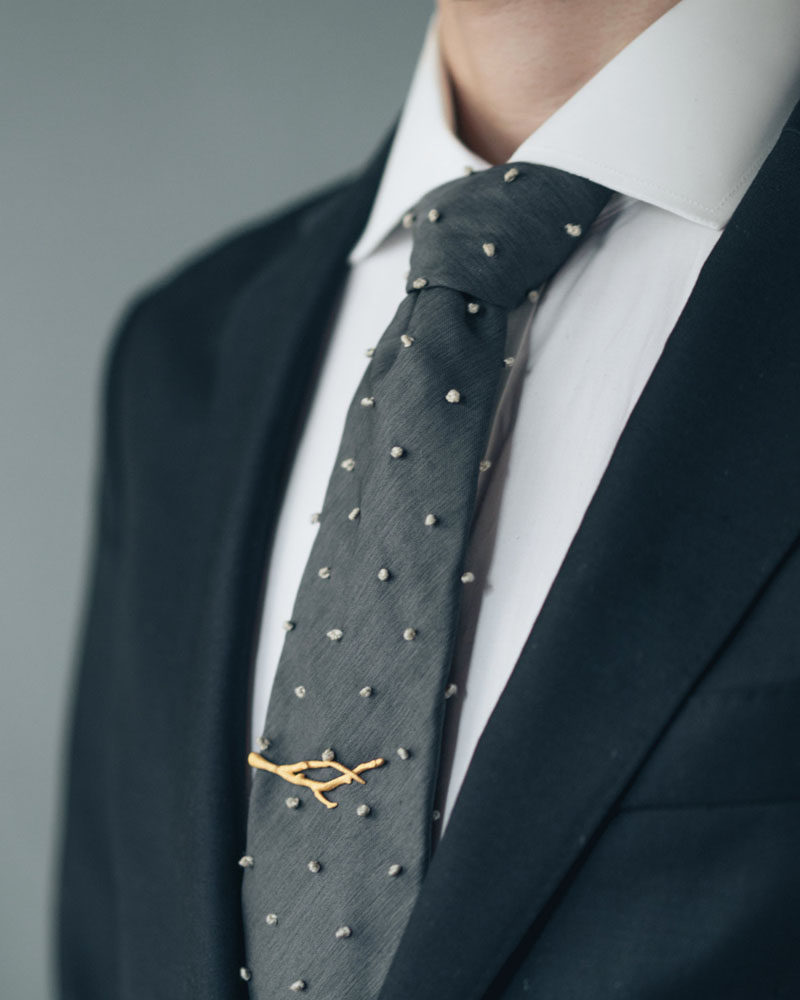 ---
6. Keep those cuffs in place with these customizable silver cuff links.
---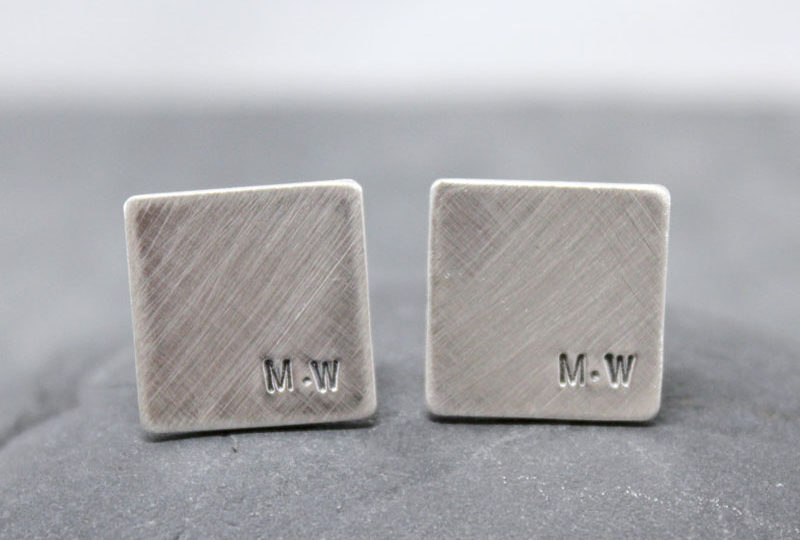 ---
7. Wood cuff links add a touch of nature and sophistication to any suit.
---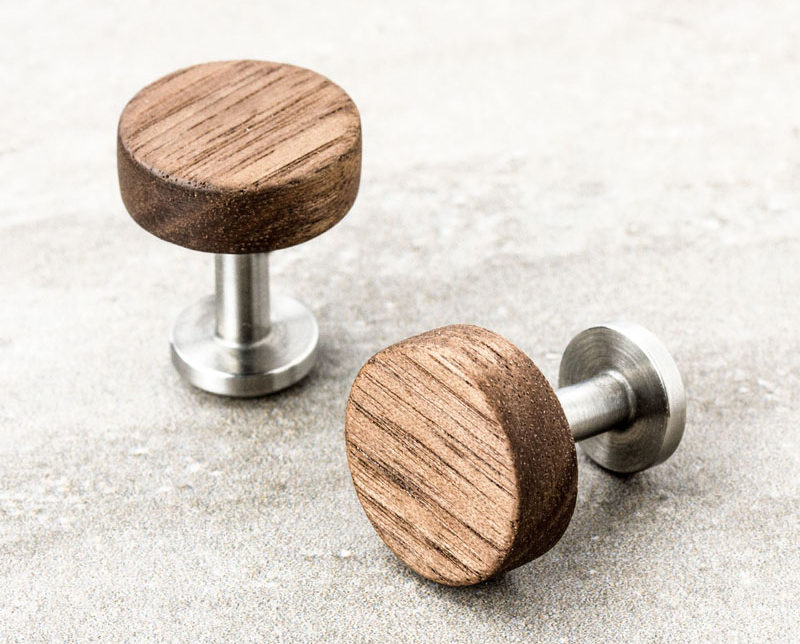 Soild Walnut and Stainless Steel Cufflinks by Man Gun Bear.
---
8. Part of looking put together is arriving at places on time. Help keep the men in your life on time with a simple, minimalist watch.
---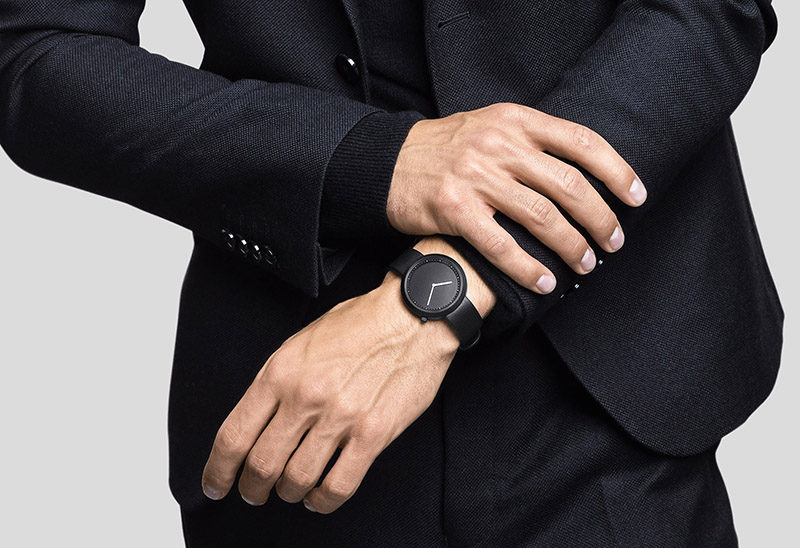 ---
9. If earthiness is more their style, a wood watch might be just what they need to keep them on time.
---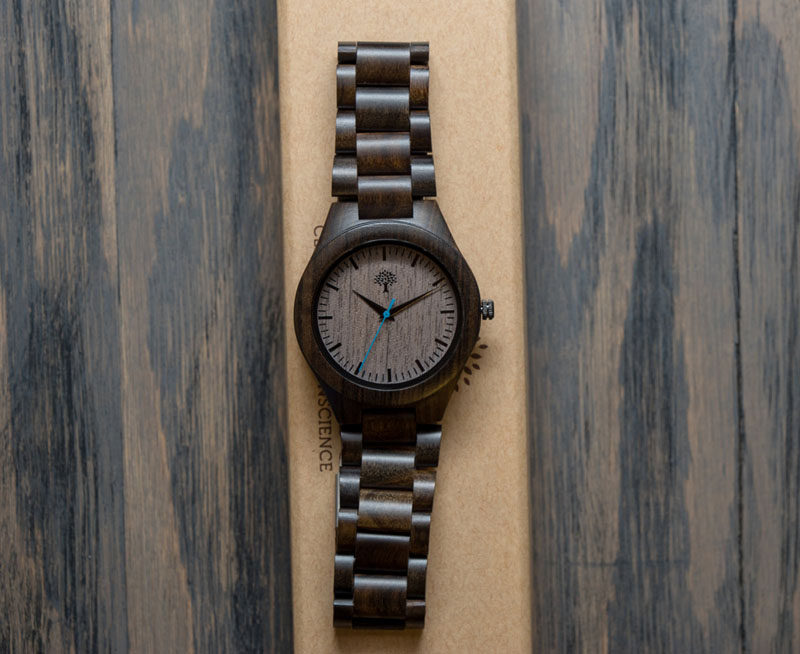 ---
10. A wood and leather card wallet is a major upgrade from a Velcro folding wallet and tells the world it's dealing with a real man.
---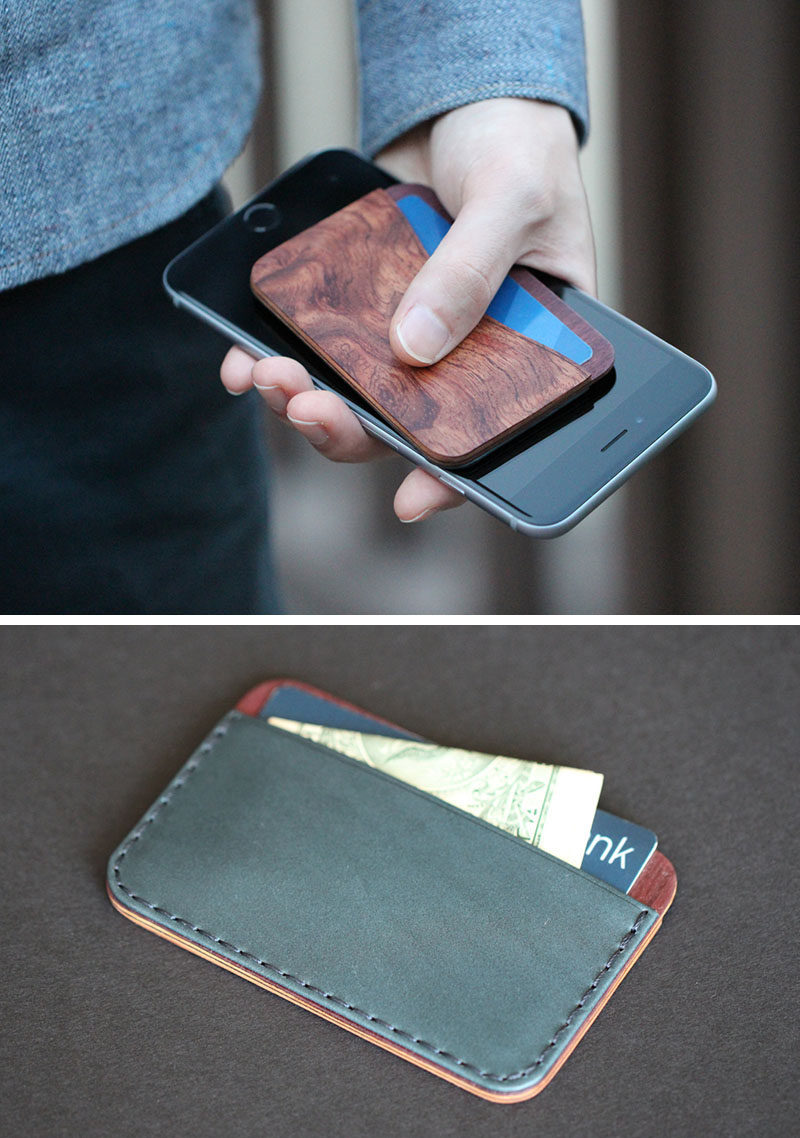 ---
11. A super thin leather wallet is for the minimalist men that don't carry a lot in their wallet.
---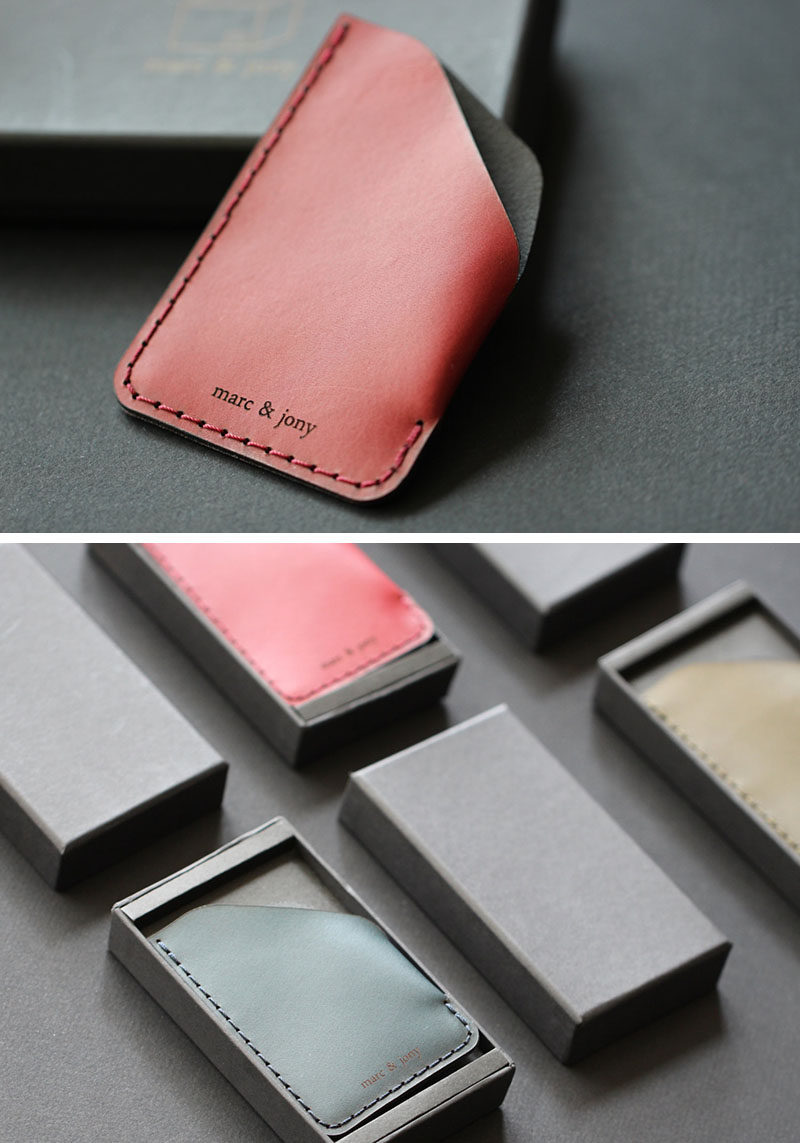 Super Thin leather wallet by Marc and Jony
---
12. Make the morning commute a little more stylish for the men in your life with a simple backpack big enough to hold their lunch, laptop, and other daily essentials.
---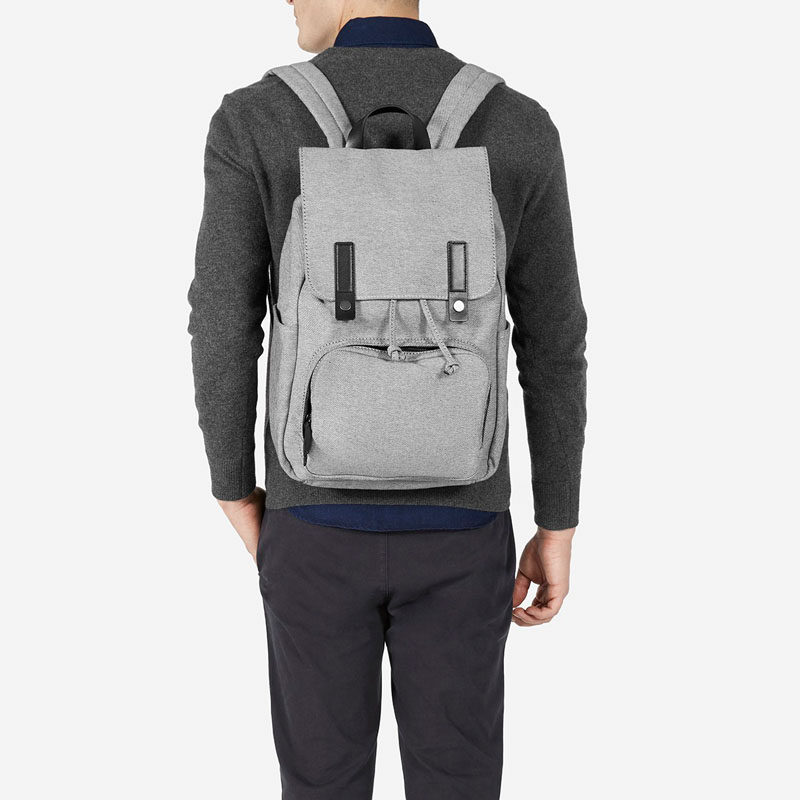 Modern Snap Backpack from Everlane
---
13. A weekender bag encourages more weekend getaways or trips to the gym, and gets rid of that ratty old duffel bag sitting in the back of the closet.
---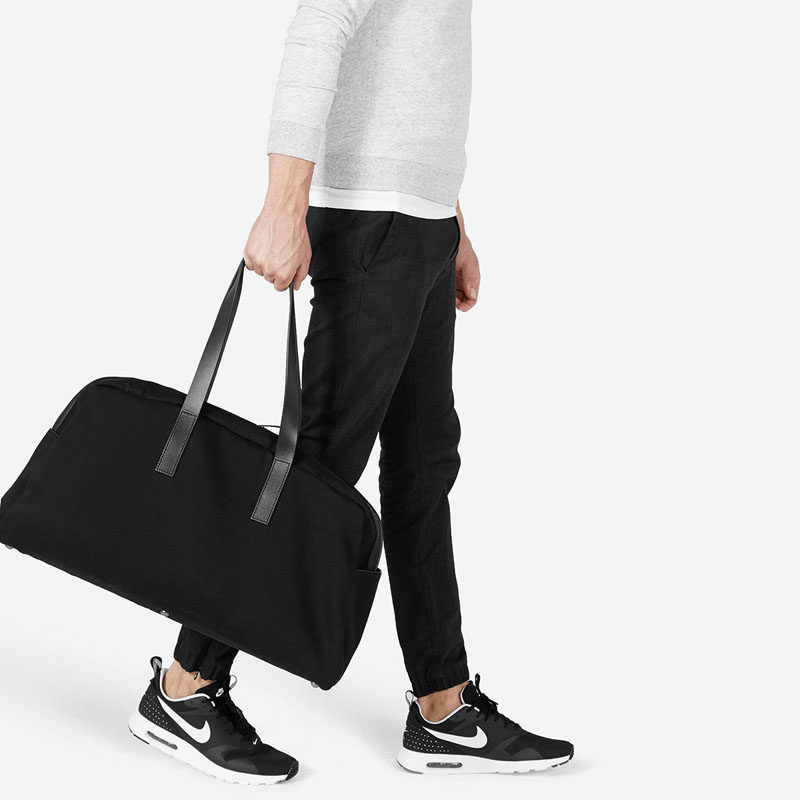 Twill Weekender bag from Everlane.
---
14. A leather laptop sleeve keeps the precious cargo safe and makes your man look extra stylish and professional.
---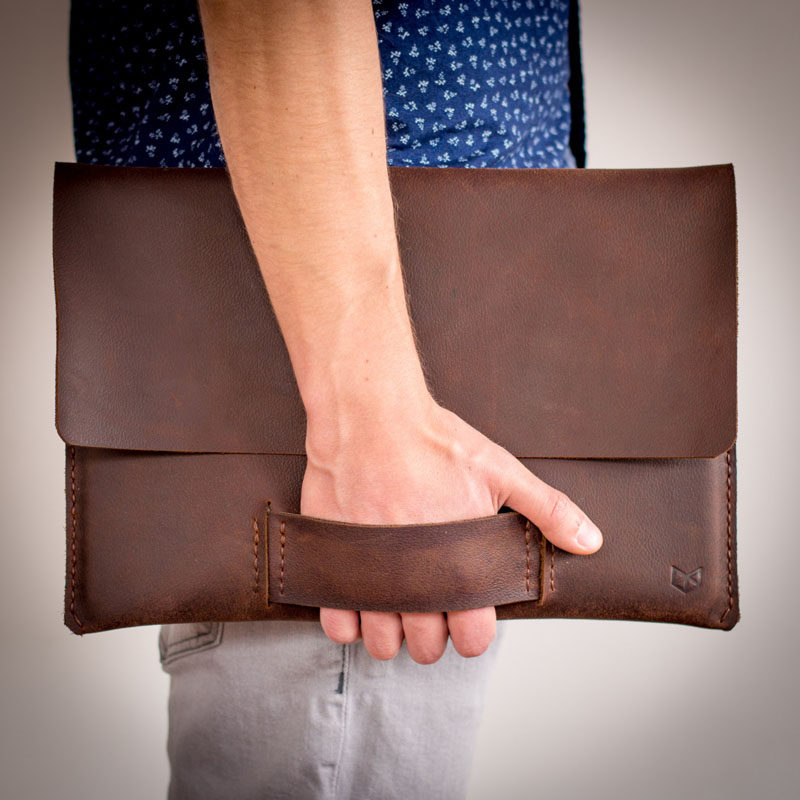 Leather Laptop Sleeve by CapraLeather.
---
15. A thin bracelet adds a touch of sophistication and style to the wrists of the men in your life, and they can be stacked to create more of a cuff look. Here's a few of ideas…
---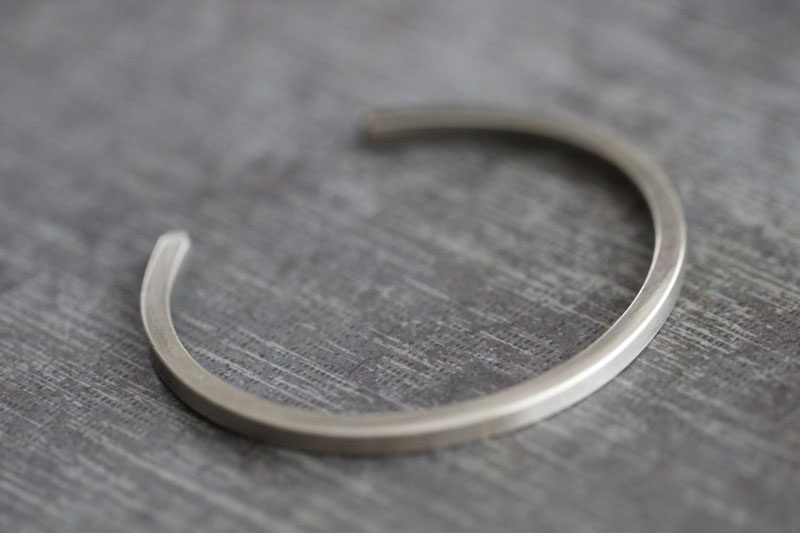 ---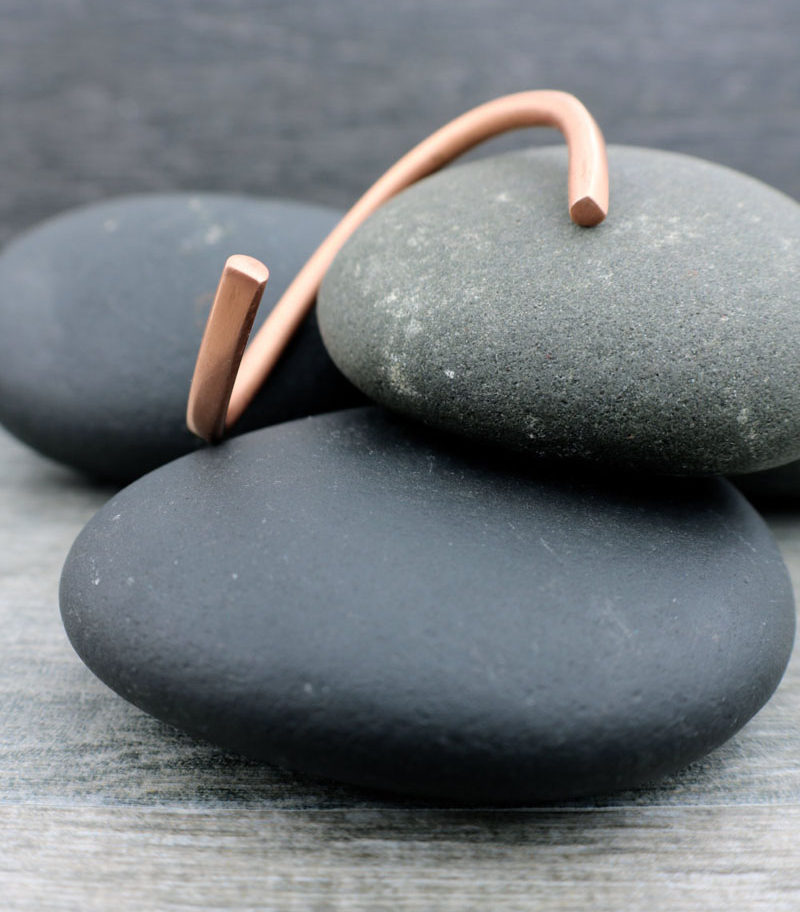 ---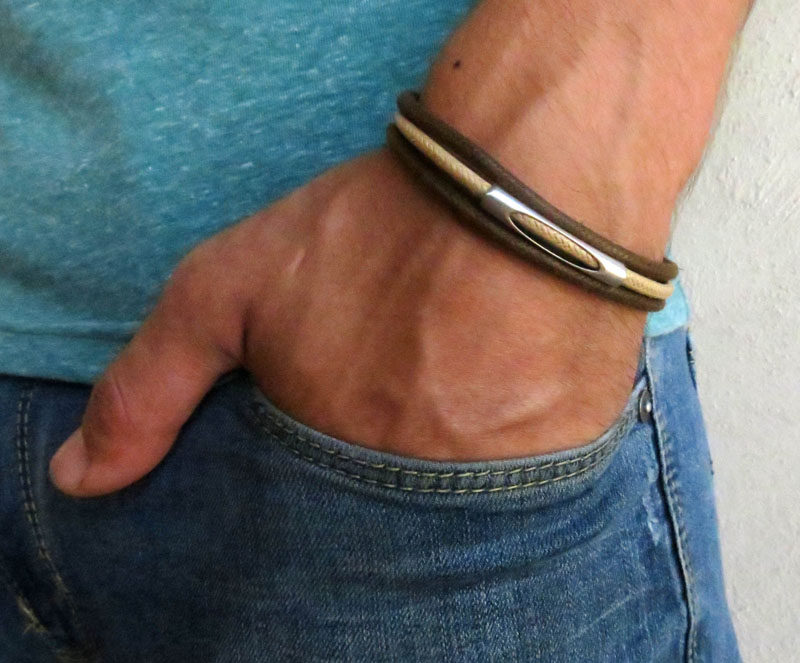 ---
16. Protect the necks and ears of the men in your life with a cozy, contemporary scarf/hood combo.
---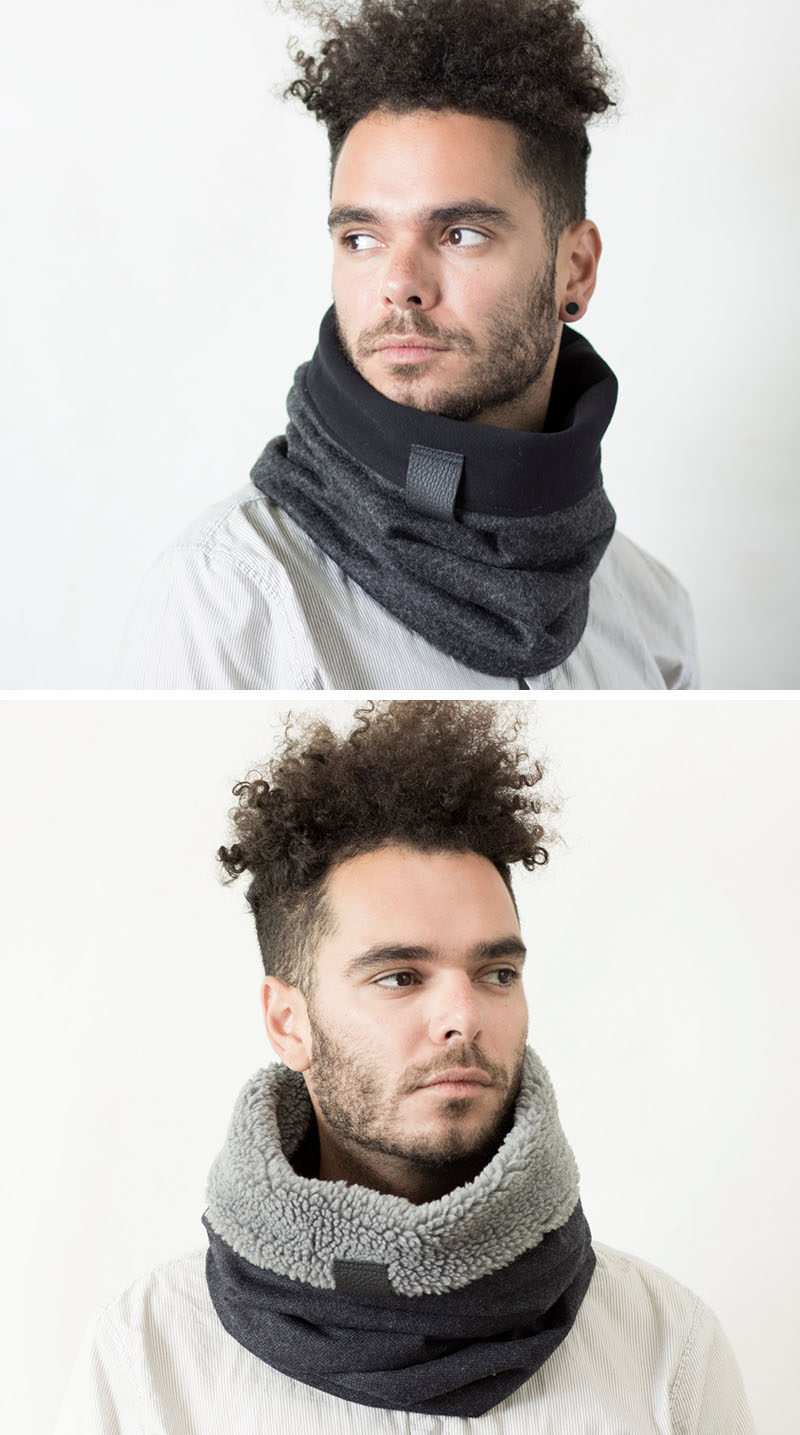 Mens Snocks by Jaffic.
---
17. Prevent your man from getting cold feet with a pair of cozy, contemporary socks.
---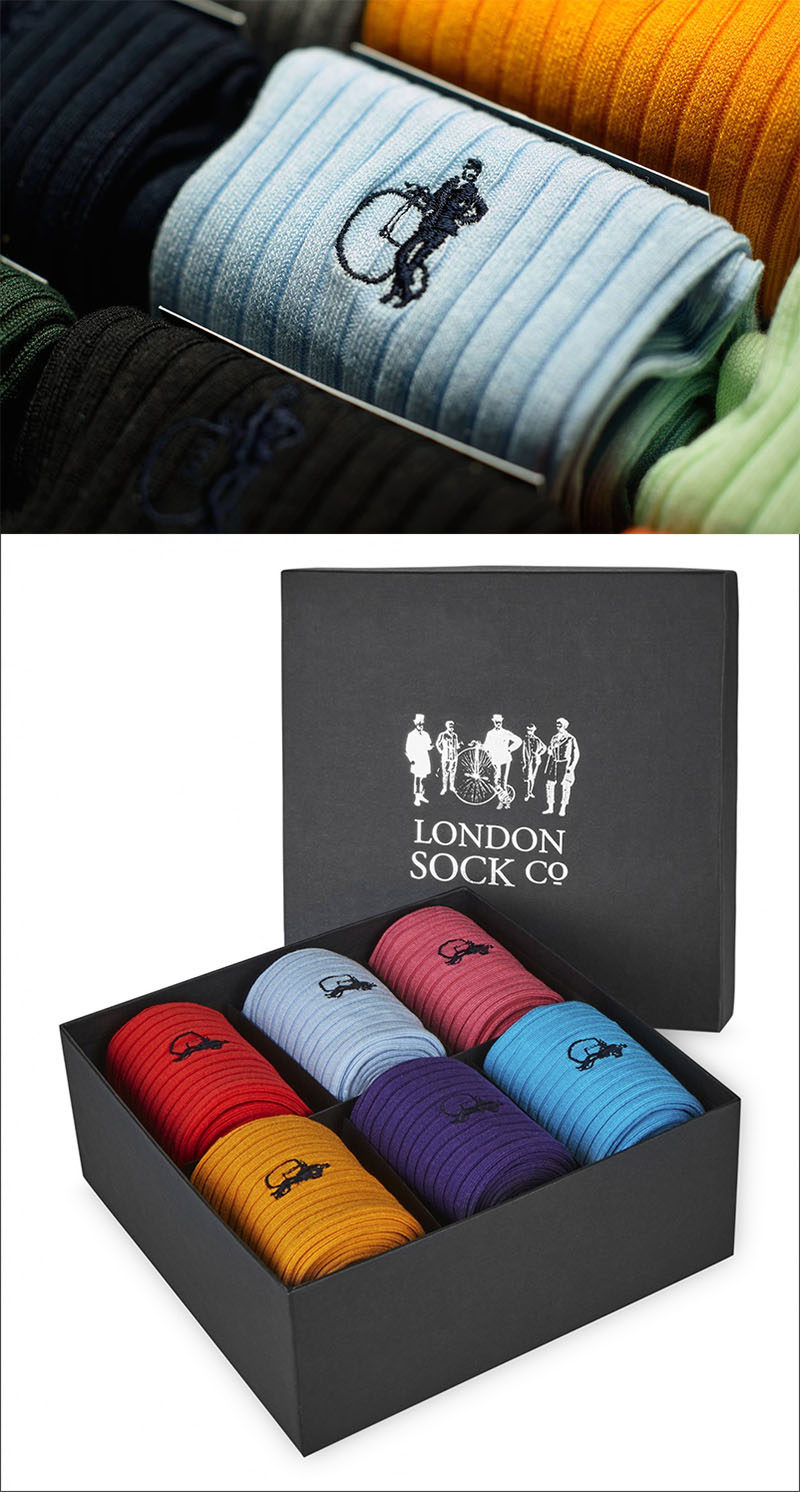 ---
18. You never know when you're going to need a nice tie for a fancy occasion. Make sure your guy's prepared with a super stylish one.
---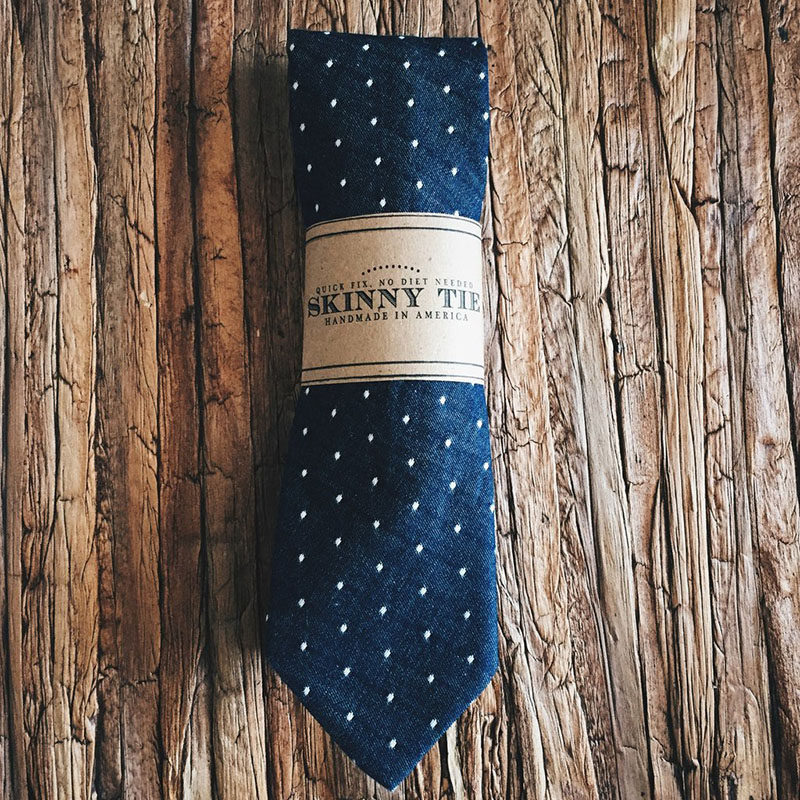 Indigo Pin Dot Skinny Tie from Lord and Lady
---
GROOMING GIFTS
Grooming is an essential part of life for both men and women. While women are typically the recipients of soaps and bubble baths, guys need grooming tools too! These gifts are perfect for making the men in your life smell nice, look nice, and most importantly, feel nice.
---
19. This brass minimalist razor is designed to last for years and wear over time to create a completely unique razor depending on how they're held every time they're used.
---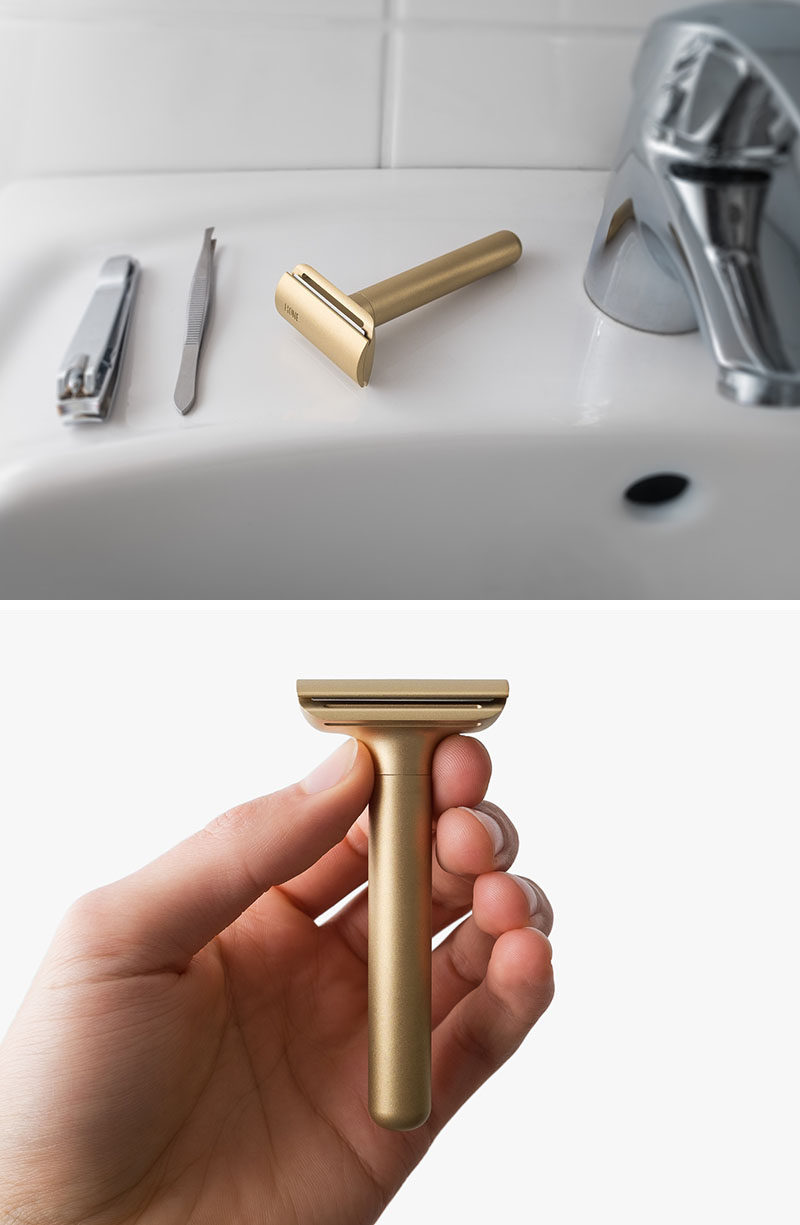 Type 15a Razor designed by Andrew Mitchell, available at Hone.
---
20. Turn the daily shave into a stylish start to the day with this concrete shaving kit.
---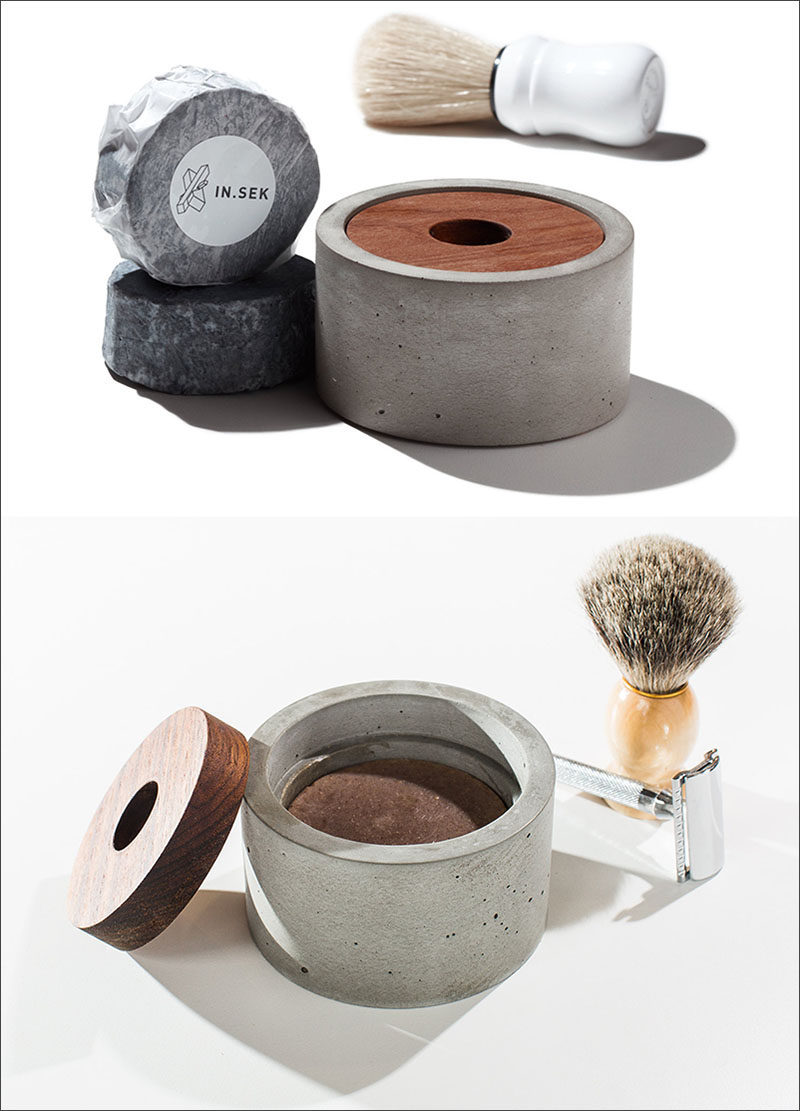 ---
21. Maybe a beard is a new thing in your guy's life. Get him a basic starter kit with everything he needs to keep his facial hair in check.
---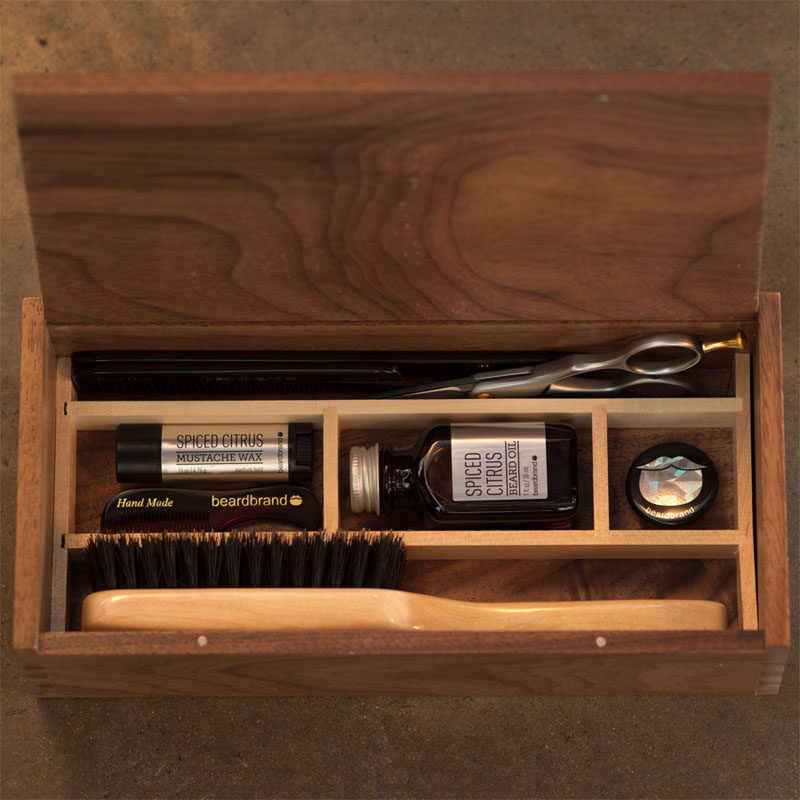 Beardsman's Grooming Kit from Beardbrand.
---
22. Exfoliating makes for a smoother shave and softer cheeks. What more could they want?
---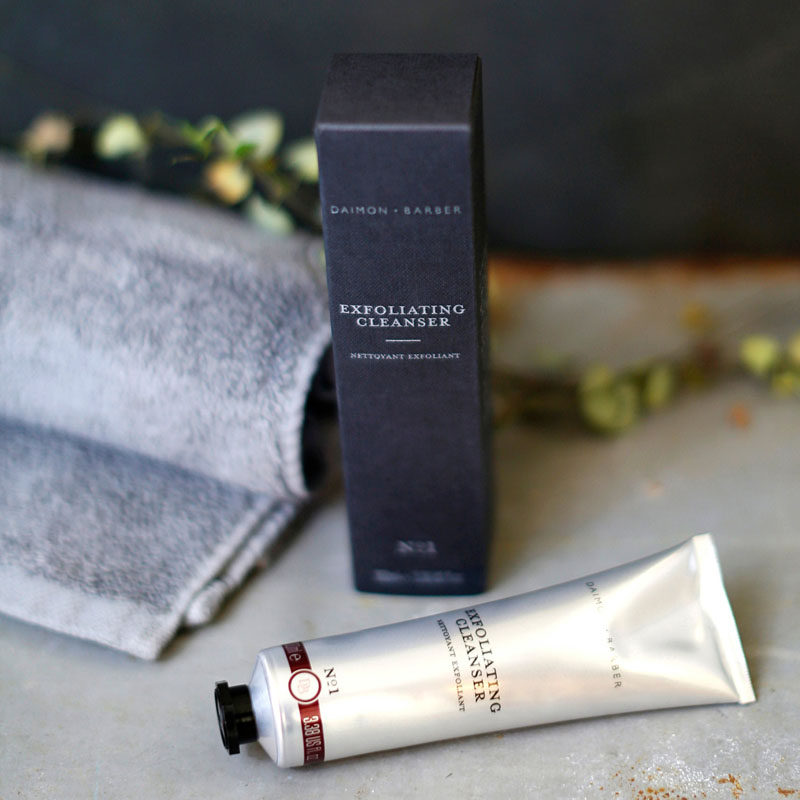 ---
23. If you have bearded men in your life, a beard comb may be just as much a gift for you as it is for them.
---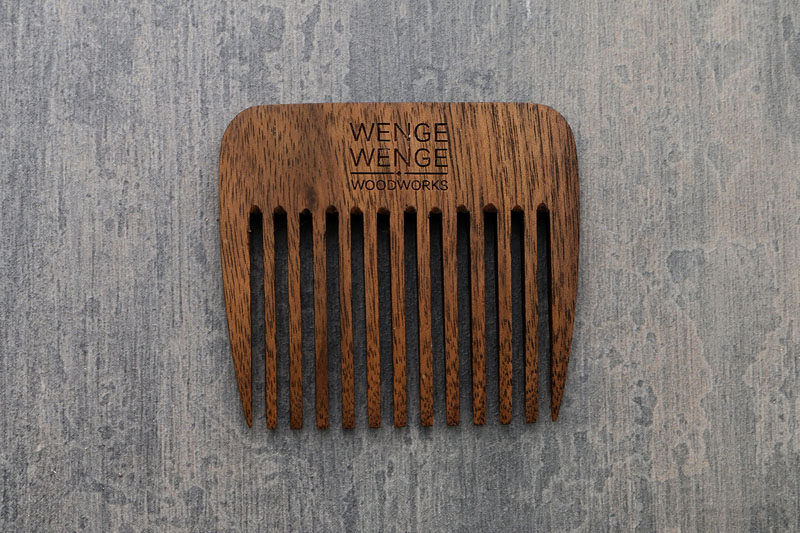 ---
24. A beard oil could also be a gift to you and to them if you pick one in a scent you love.
---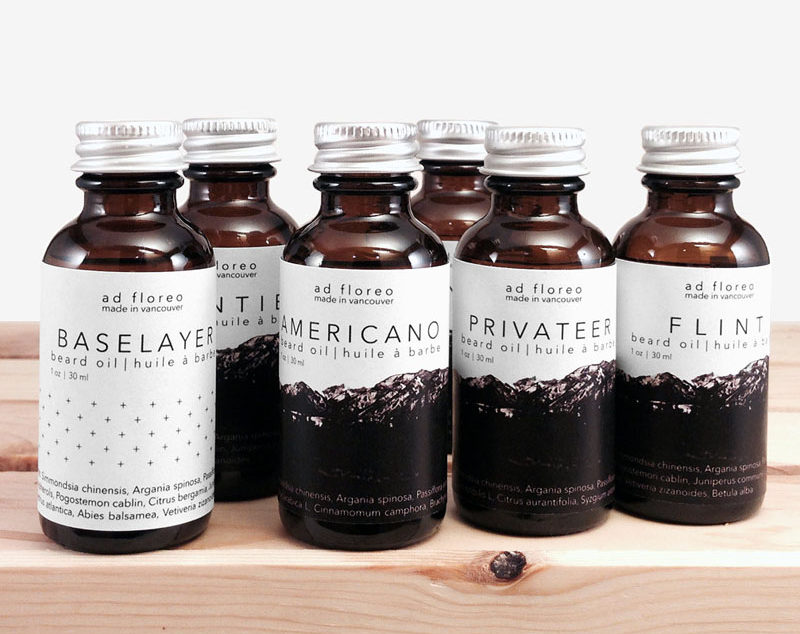 ---
25. Moisturizing is important. Rather than giving your guy a boring unscented cream moisturizer, give him a manly face elixir that will moisturize and nourish his face while smelling great, too.
---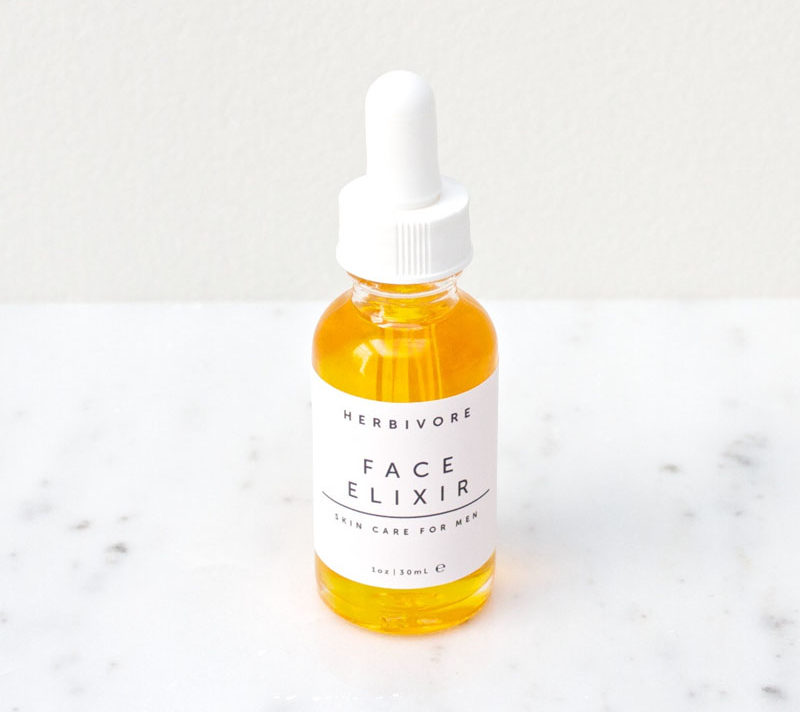 ---
26. While they're in the bathroom they might as well brush their teeth. These modern electric toothbrushes not only look amazing, they use USB and induction to charge.
---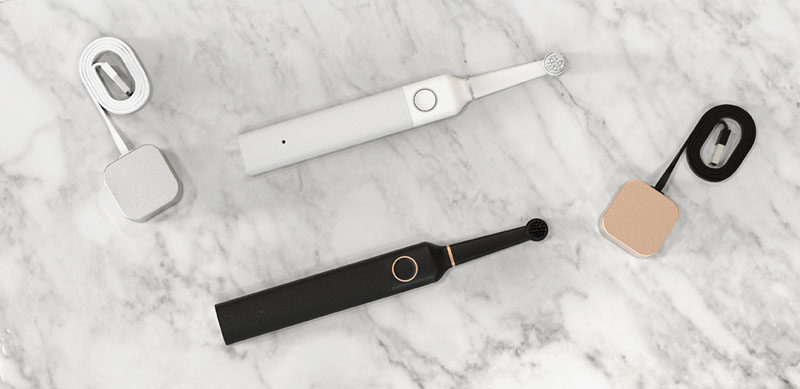 Electric toothbrush by Buzzoni
---
27. Everyone needs a good lip balm in their life.
---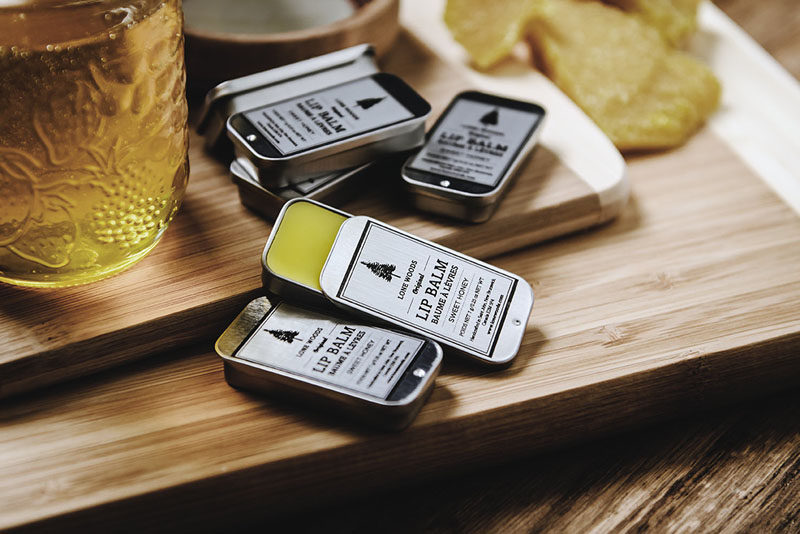 Sweet honey lip balm by Lone Woods
---
28. Manicures aren't just for girls. Sure, your guys may want to skip the polish but the other elements of a manicure are totally gender neutral.
---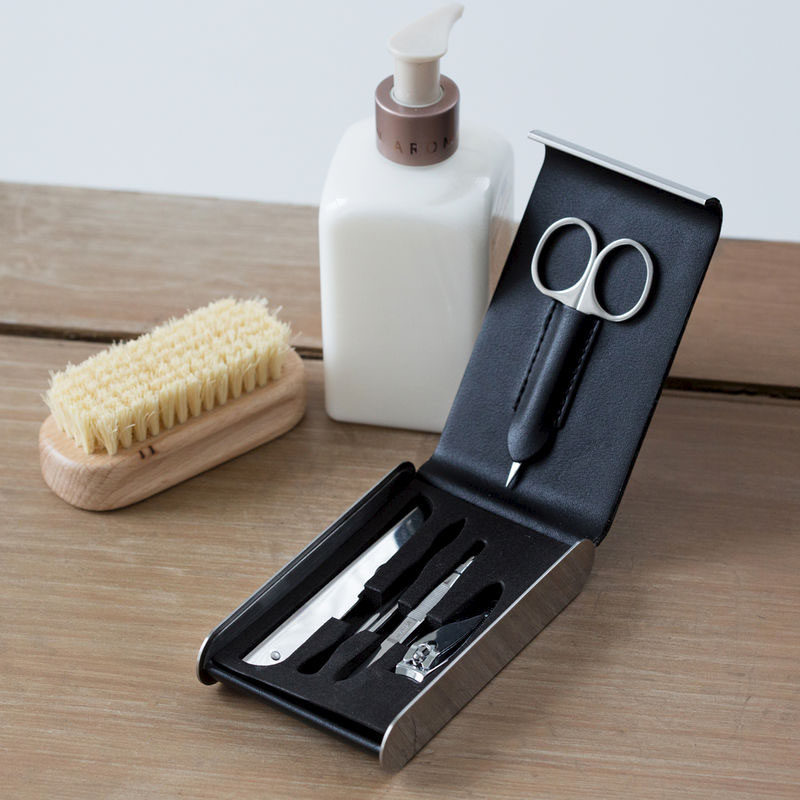 ---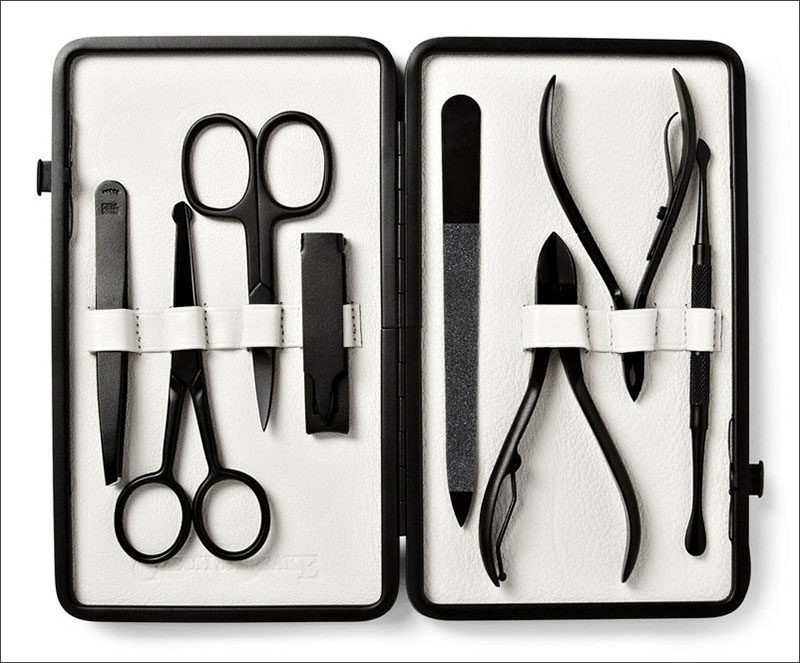 ---
29. Charcoal soap is full of all sorts of benefits but men are likely just going to be impressed that it's black.
---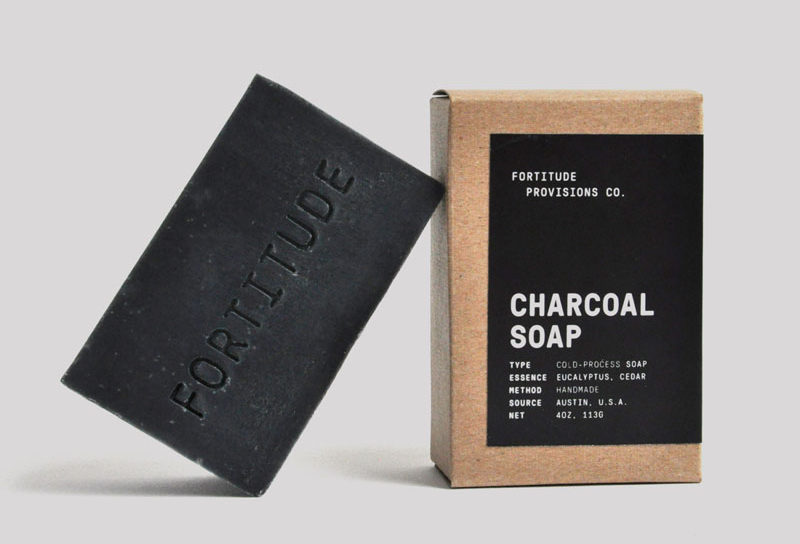 ---
30. Now that they've got all the essentials, a personalized toiletry bag is just what they need to store it all.
---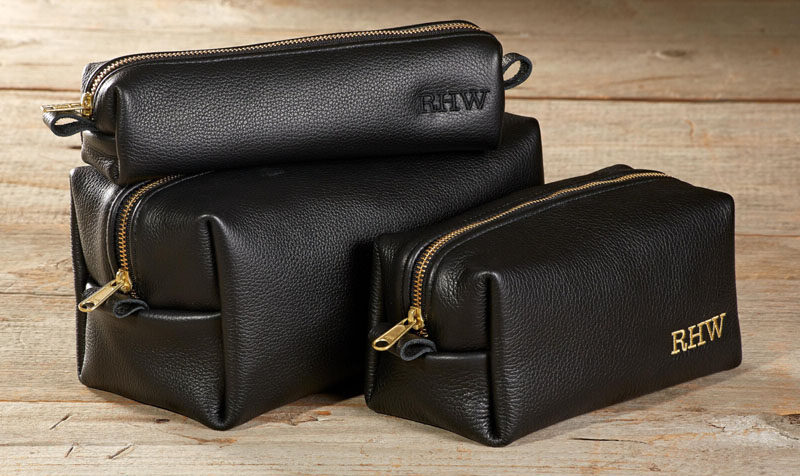 ---
TECHIE GIFTS
It's no secret that most guys love electronics. They have shelves and drawers dedicated to their precious technology and when the latest stuff comes out it's not unusual to see guys lined up first. These gifts are perfect for the techie guy in your life and cover things from speakers to cord control to alarm clocks.
---
31. Keep the men in your life on time and in the loop with a smart watch that does so much more than just track time.
---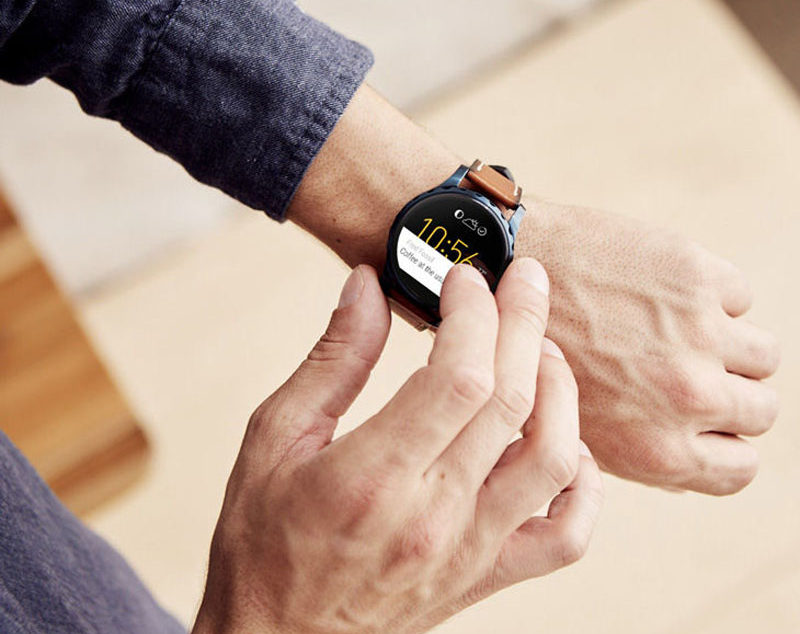 Q Marshal Smart Watch by Fossil.
---
32. Phones get dropped all the time. Help keep your mans phone protected with a sleek black leather case.
---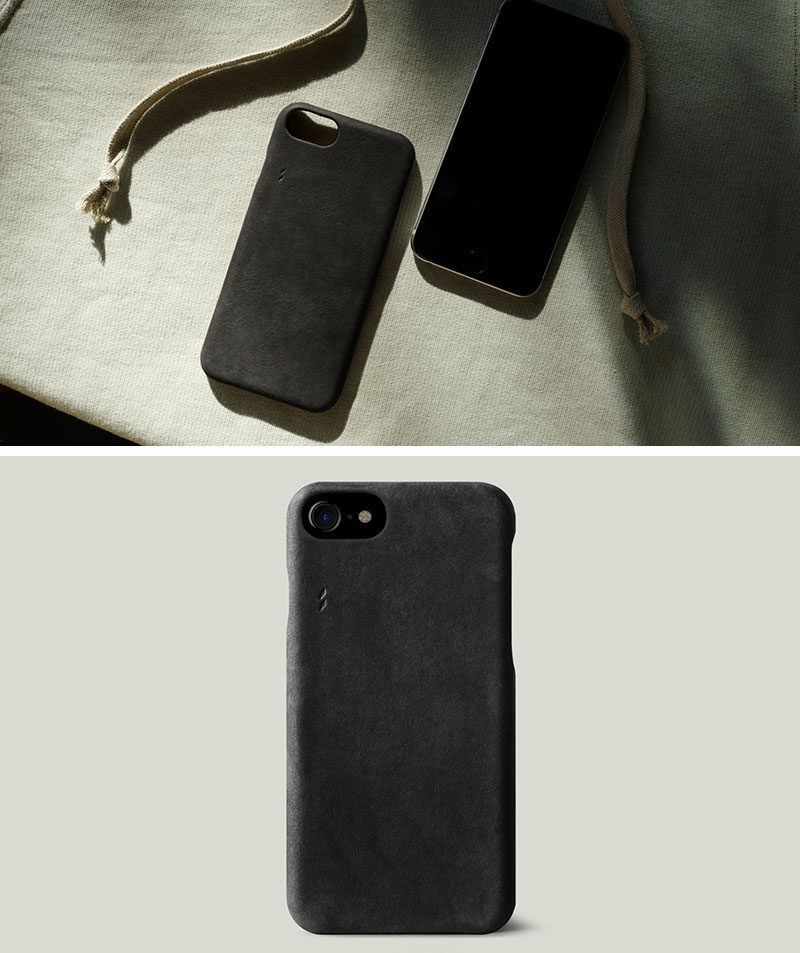 ---
33. A single internet router for an entire household isn't always ideal. Wifi pods plug into the wall and adjust their speed based on the needs in a specific room. A perfect gift for the avid web surfer.
---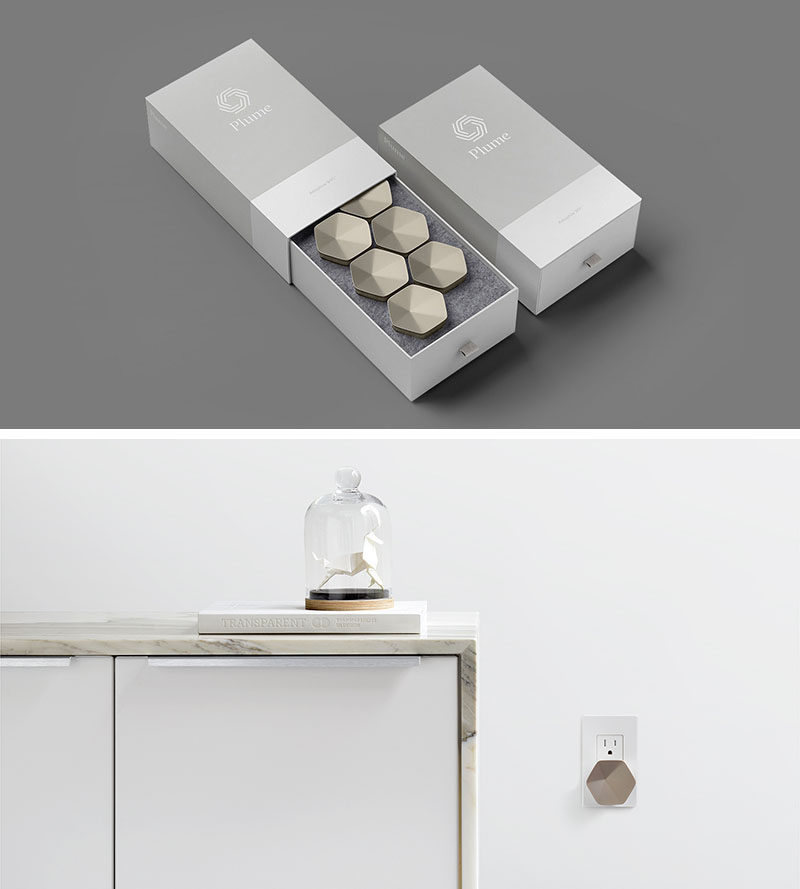 Wifi Pods by Plume
---
34. Despite their name, laptops shouldn't sit on laps for endless hours. A laptop stand ensures that the computer stays cool and elevates just enough to make it more comfortable for your man's neck.
---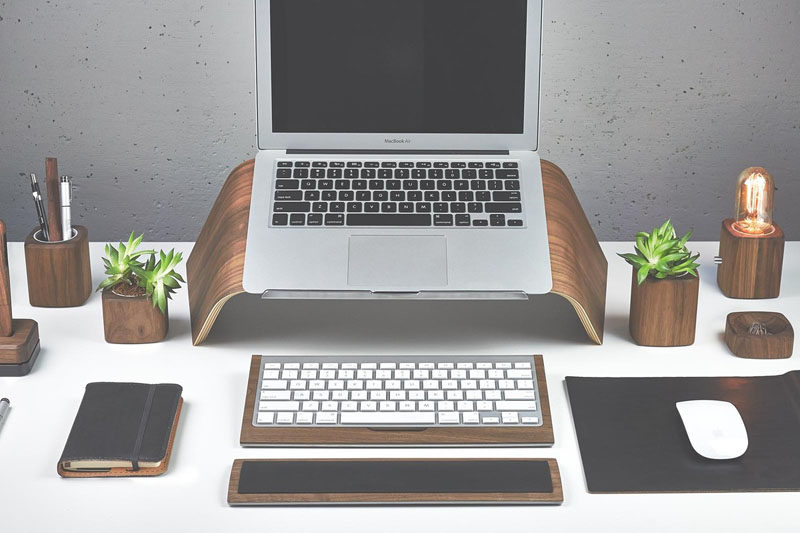 Desk accessories by Grovemade
---
35. Make waking up a more pleasant part of the day with an alarm clock that wakes you up with customizable scents.
---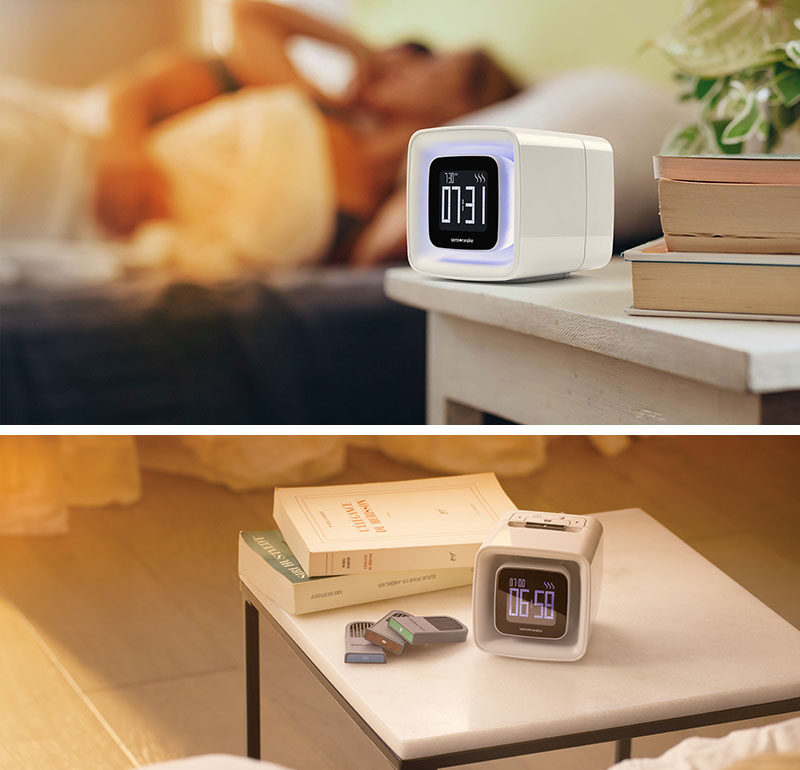 The Olfactory alarm clock by Sensorwake.
---
36. Speakers are an essential item for anyone who enjoys music. Wireless speakers prevent cord tangles and lets you bring the music with you wherever you go.
---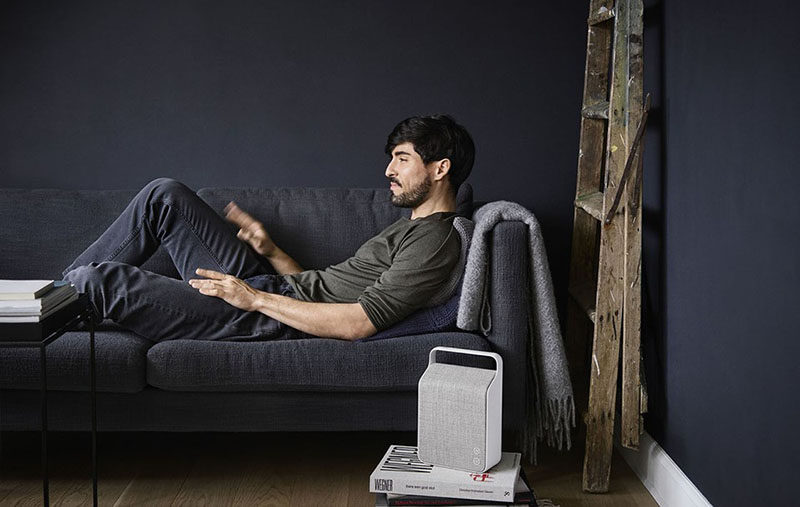 Oslo speaker from Vifa
---
37. Light up your man's life in more ways than one with this levitating lamp. Induction keeps the lightbulb lit and magnets keep it floating.
---
---
38. With headphone jacks on their way out, wireless headphones are about to be the new norm. Make sure your guy is ready with some noise-cancelling Bluetooth headphones.
---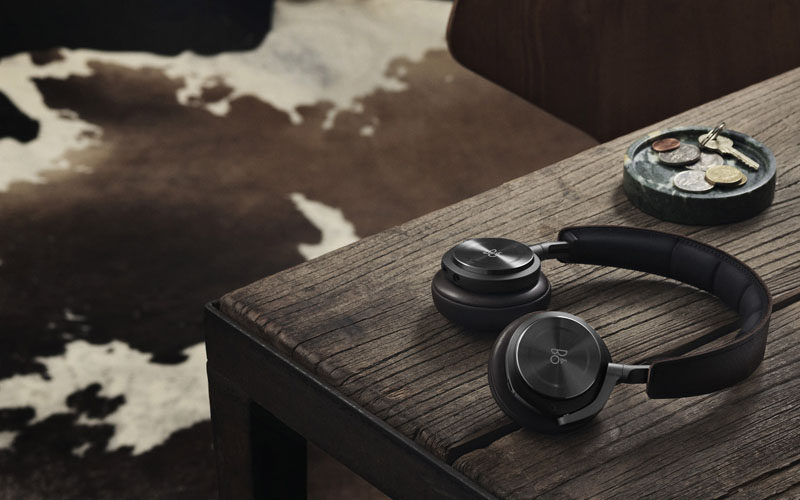 Wireless headphones from Beoplay
---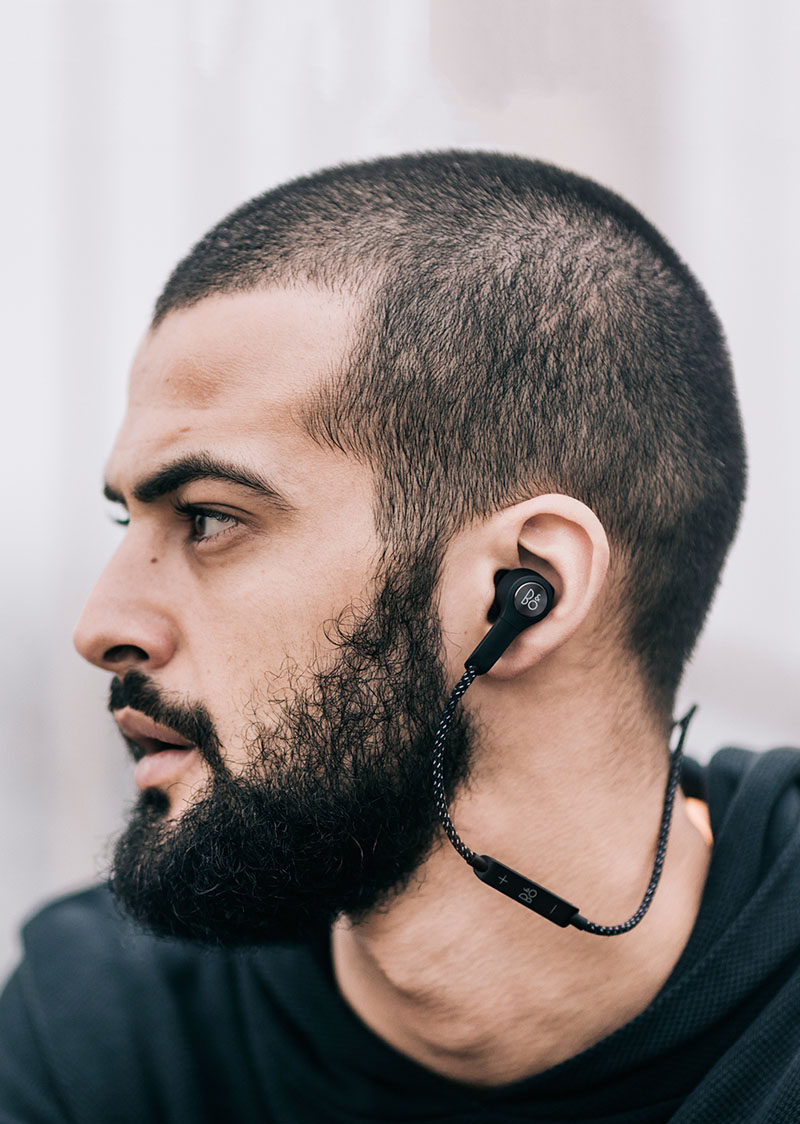 Wireless headphones from Beoplay
---
39. Put an end to the frantic search for keys or wallets with these tiles that can be attached to key chains or slid into wallets, and connect to an app on your phone that tells you where they are.
---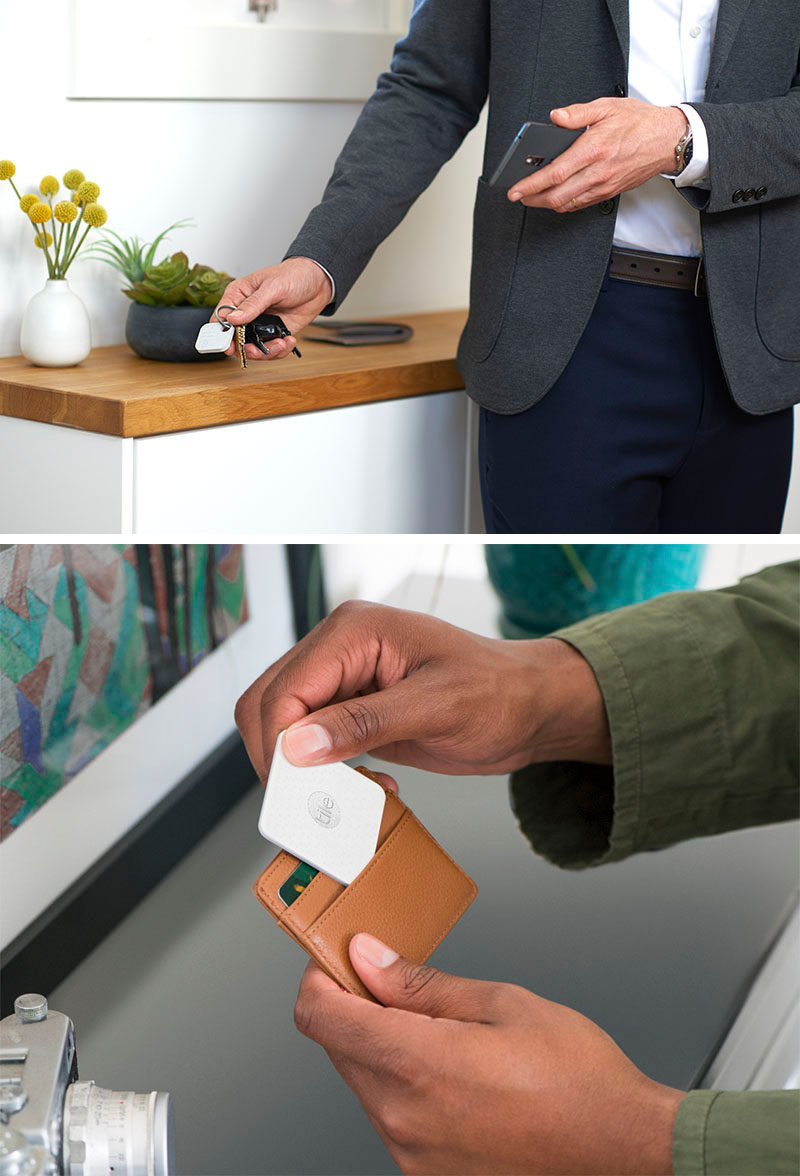 Mate and Slim by Tile
---
40. Phones should always be charged in style. These wood and felt charging docks keep the cords to a minimum and make the charging process look so much nicer.
---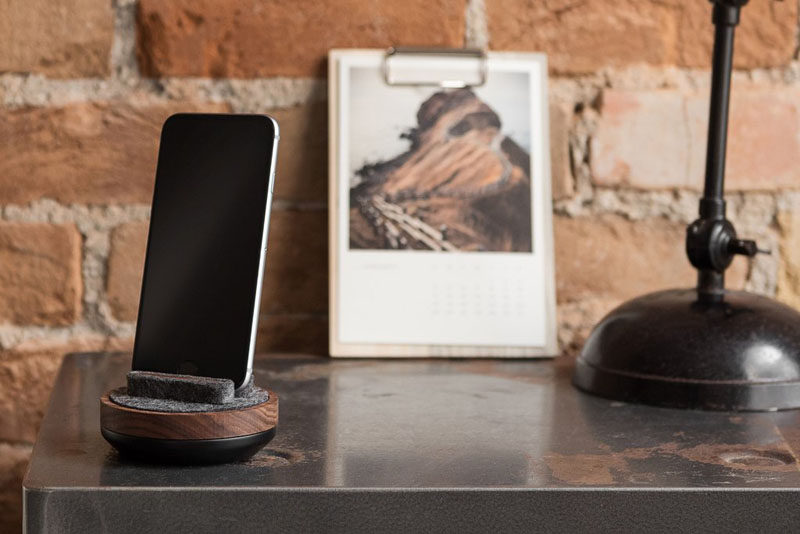 Spool Dock from Quell & Co
---
41. Help your man keep all his technology in order with a convenient cord and device organizer that can easily be slipped into his bag.
---