Ronan & Erwan Bouroullec have designed a chair named Uncino for Mattiazzi.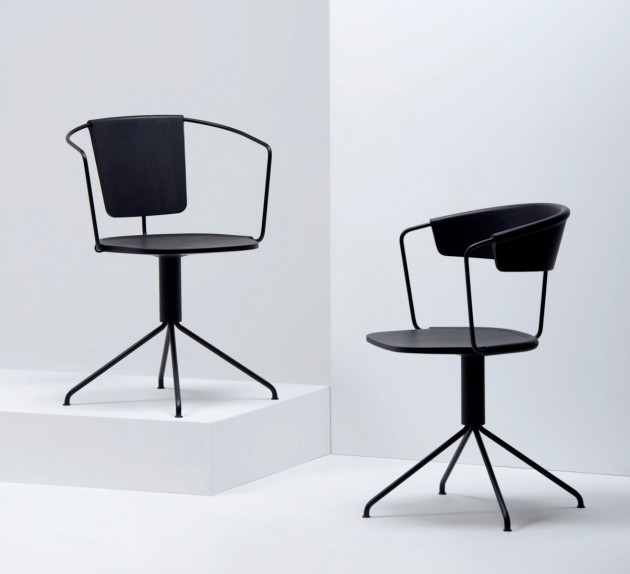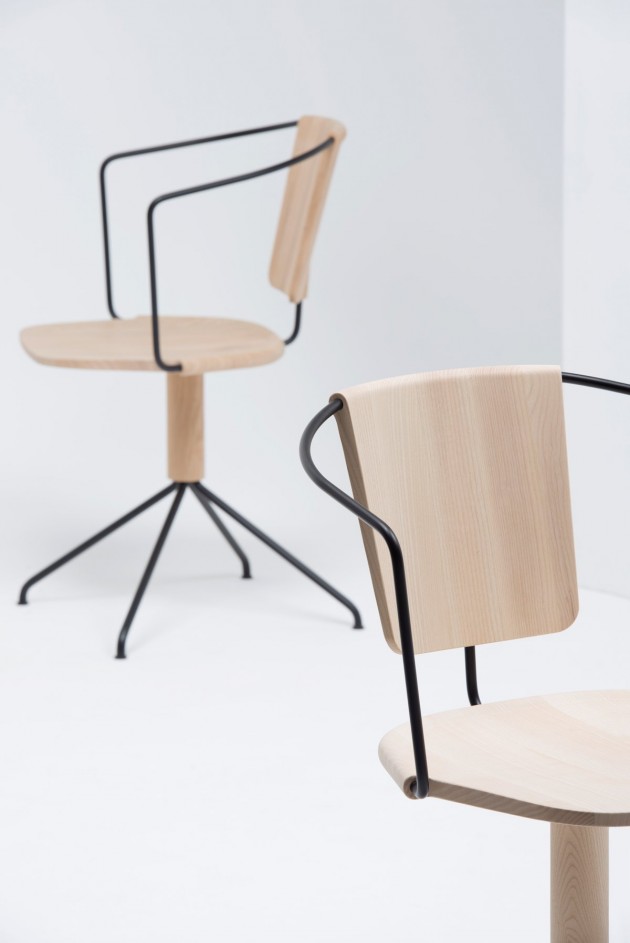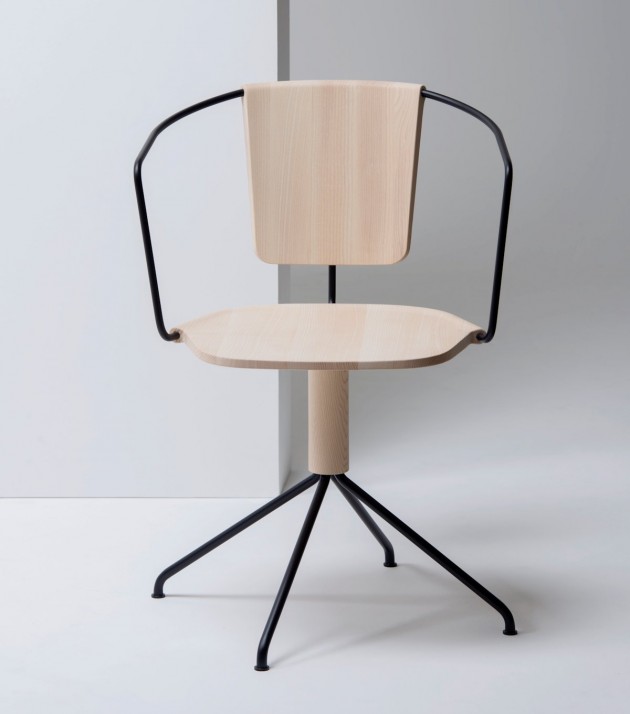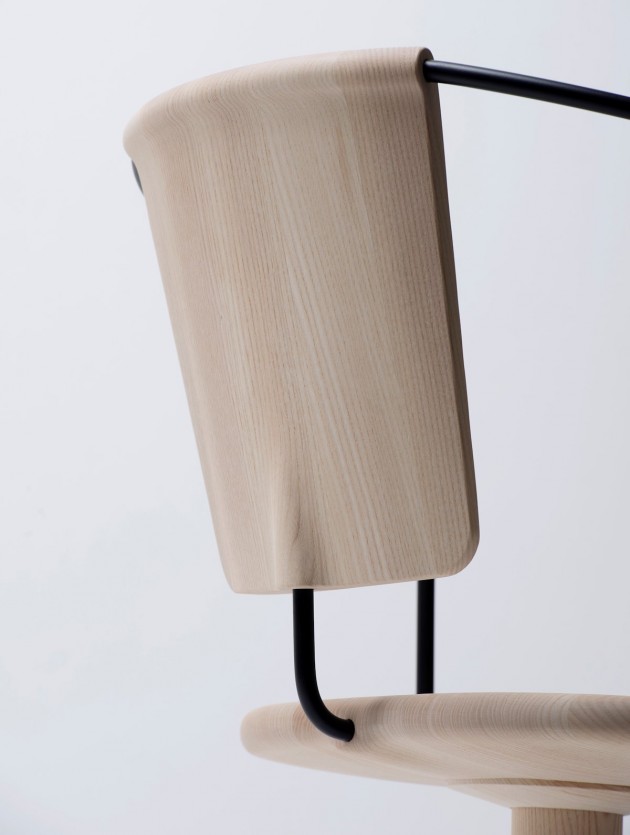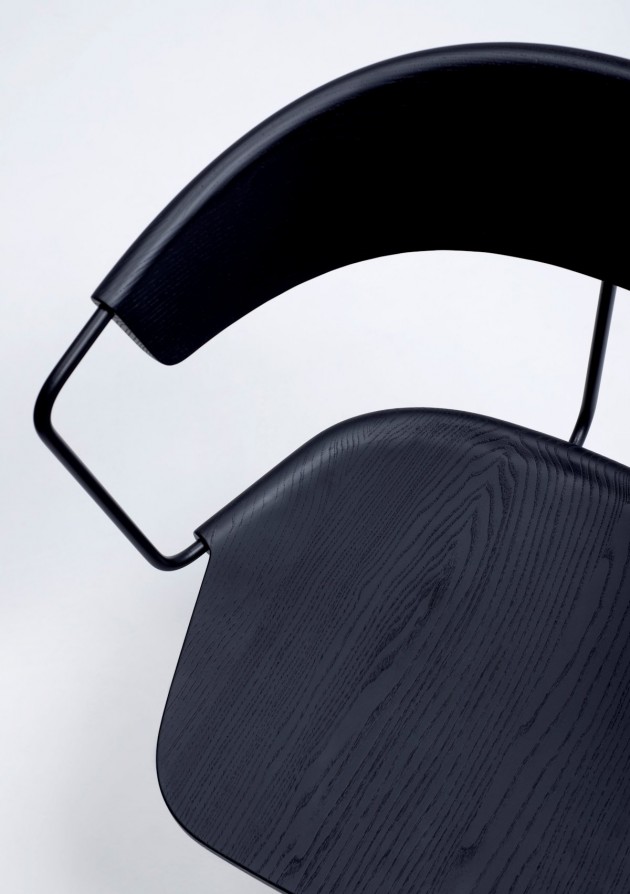 From the designers
With the Uncino collection we continue our collaboration with Mattiazzi and the idea of sculpting wood both handcrafted and with numerically controlled milling machines.

We conceived a family of wooden task chairs with two different backrests, a (four star) swivel base and a (three legged) sledge base.

The gently carved wooden pieces are held in place by bent metal rods – while wood remains the main actor, the metal parts play a fundamental role in the construction.

The metal structure joins the pieces of wood in an almost organic overlap. The wood embraces the metal rods whose form subtlety appears on the wooden surface like a prominence.
Design: Ronan & Erwan Bouroullec
Manufacturer: Mattiazzi