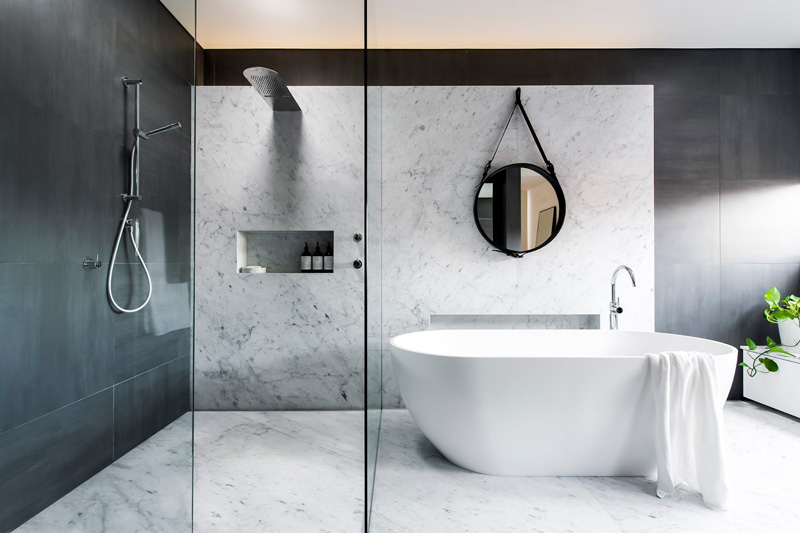 Minosa Design were asked to design a bathroom that would be modern, with a sharp edgy design, have a monochromatic color palette, and have a natural material as a feature.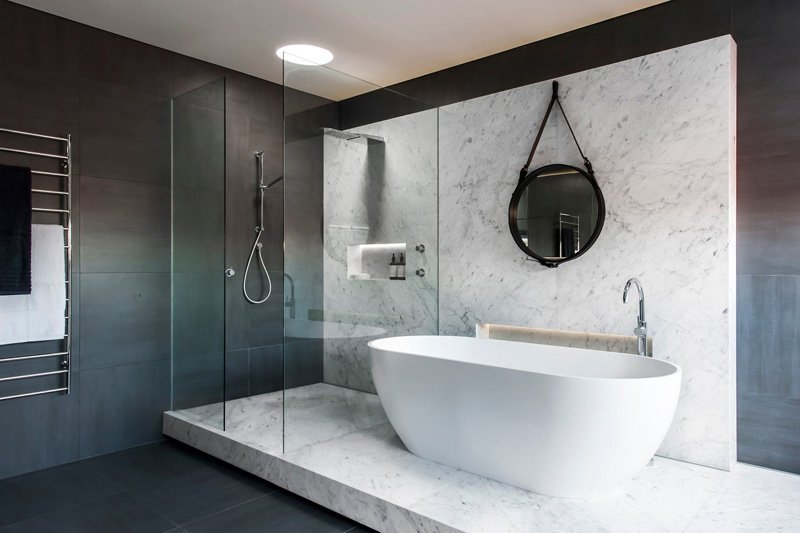 The bathroom has a stand alone bathtub and a walk-in shower, with a overhead light in the ceiling.
There's a built-in shelf in the shower that has hidden lighting to show off your shower products.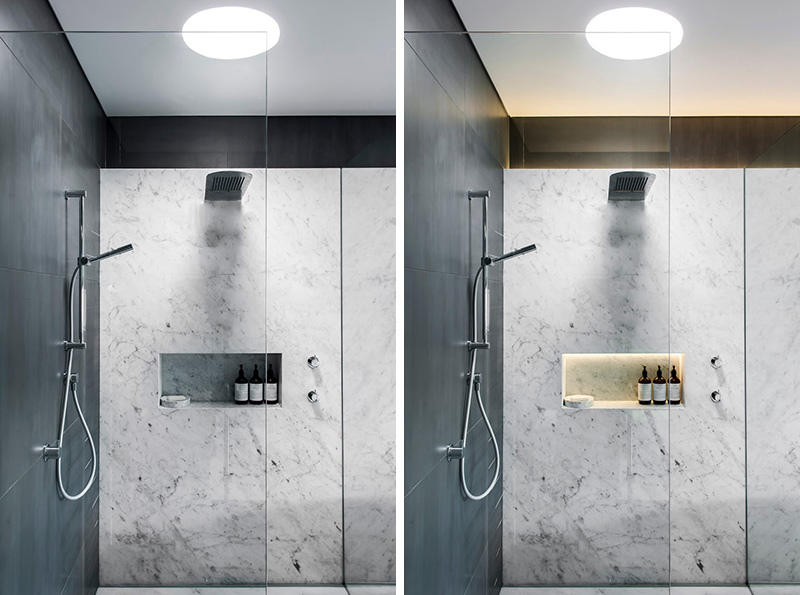 ---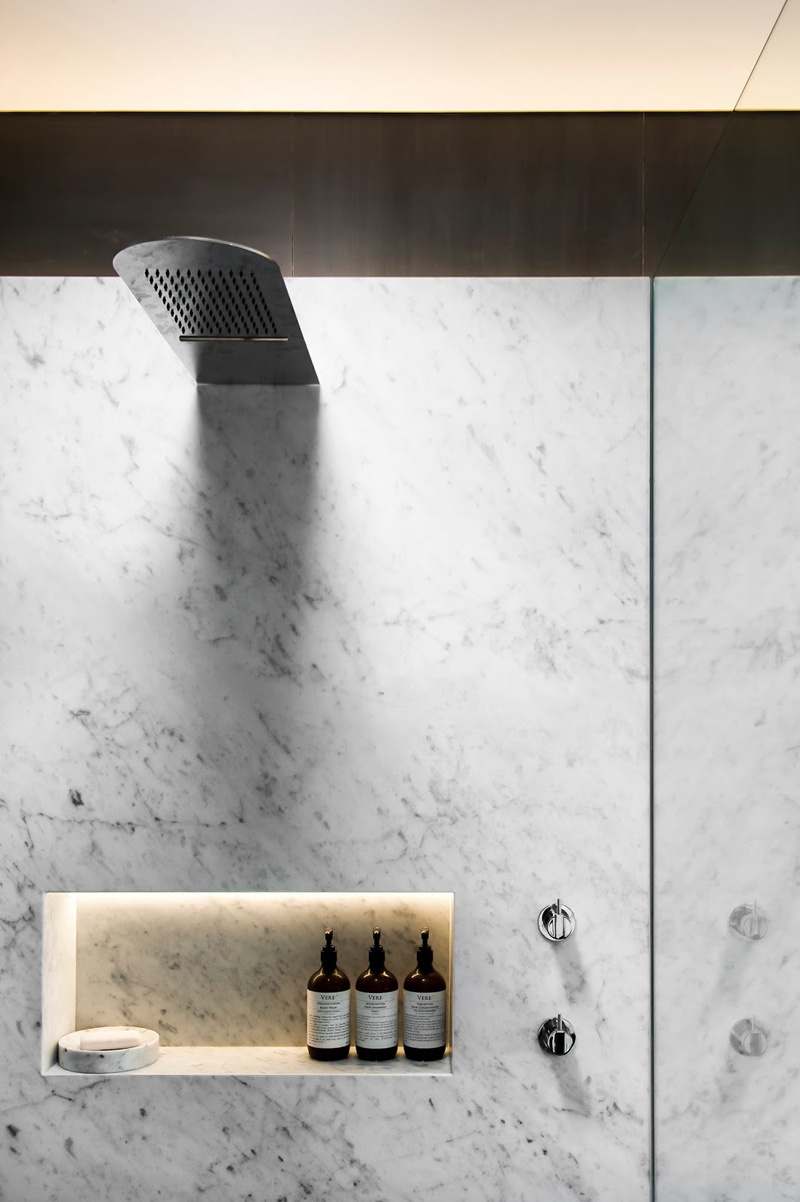 The bathing zone, defined by the use of Carrera marble, has the shower and bath raised on a platform.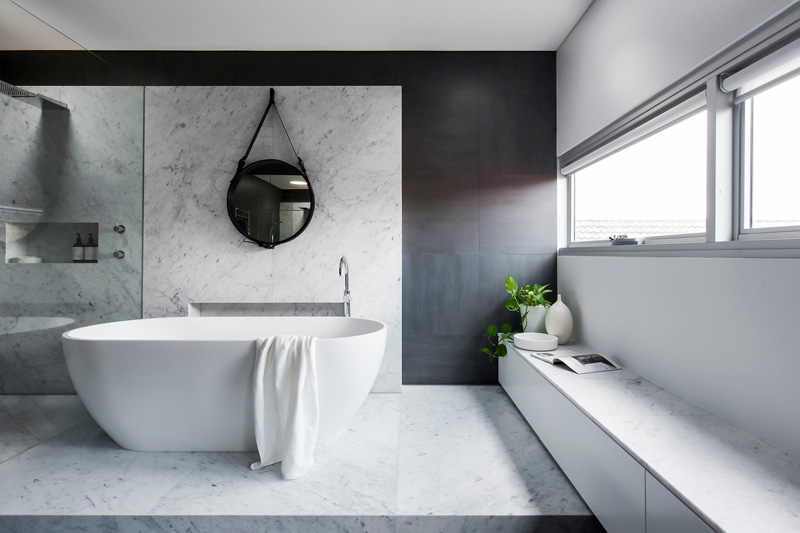 ---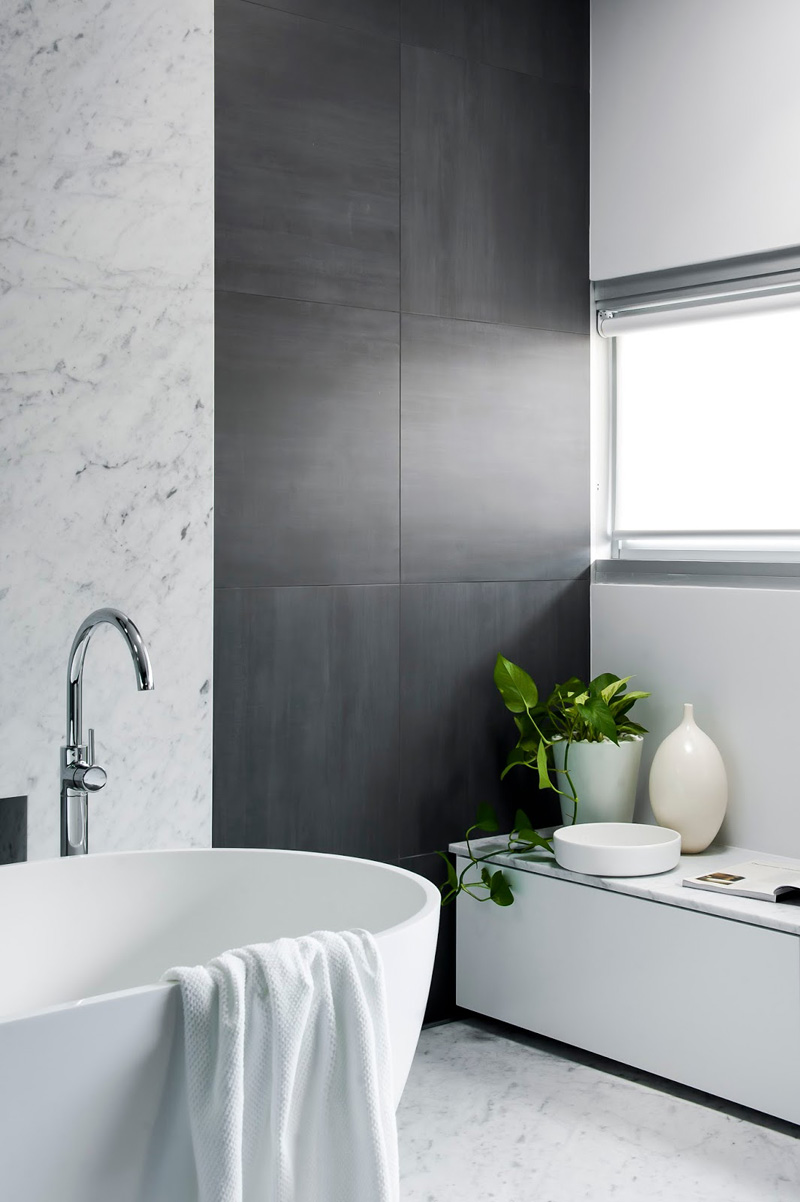 A wall mounted sink cabinet is across the room from the bathing area.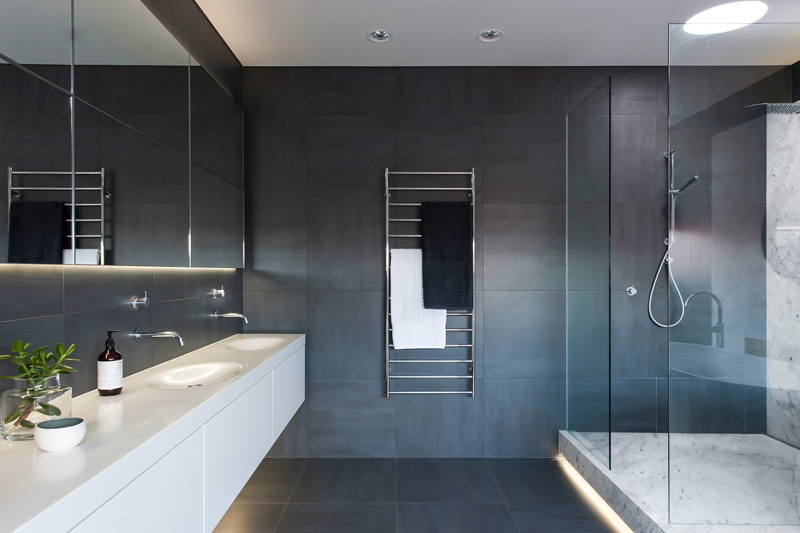 The counter and sink combination were made specifically for this bathroom from a single piece of Solid Surface material, with two sink bowls slumped out of the top surface.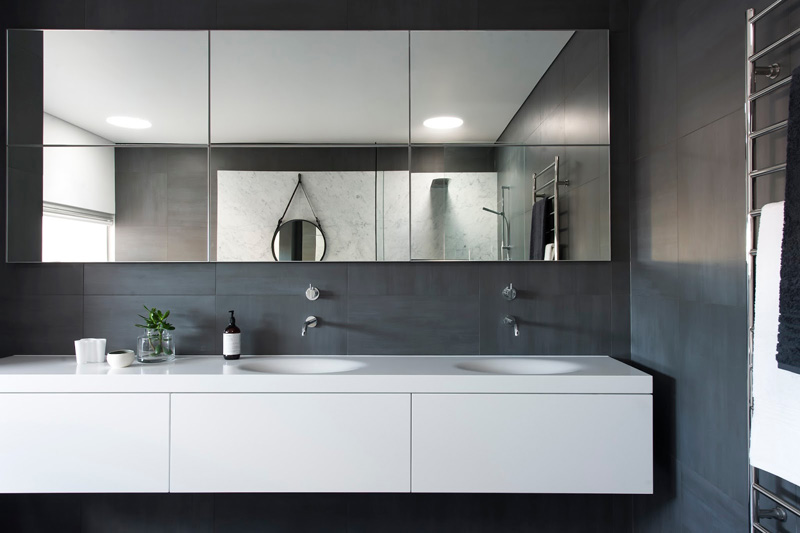 ---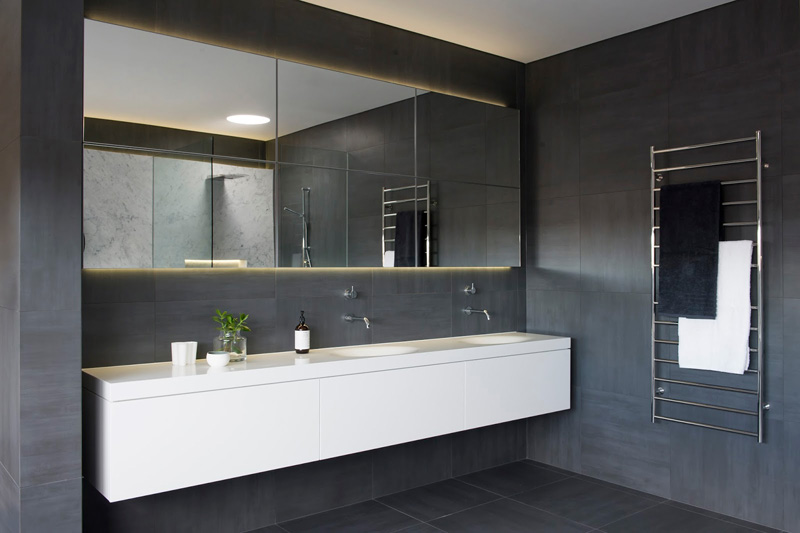 A large bench was included in the design, at the request of the home owners.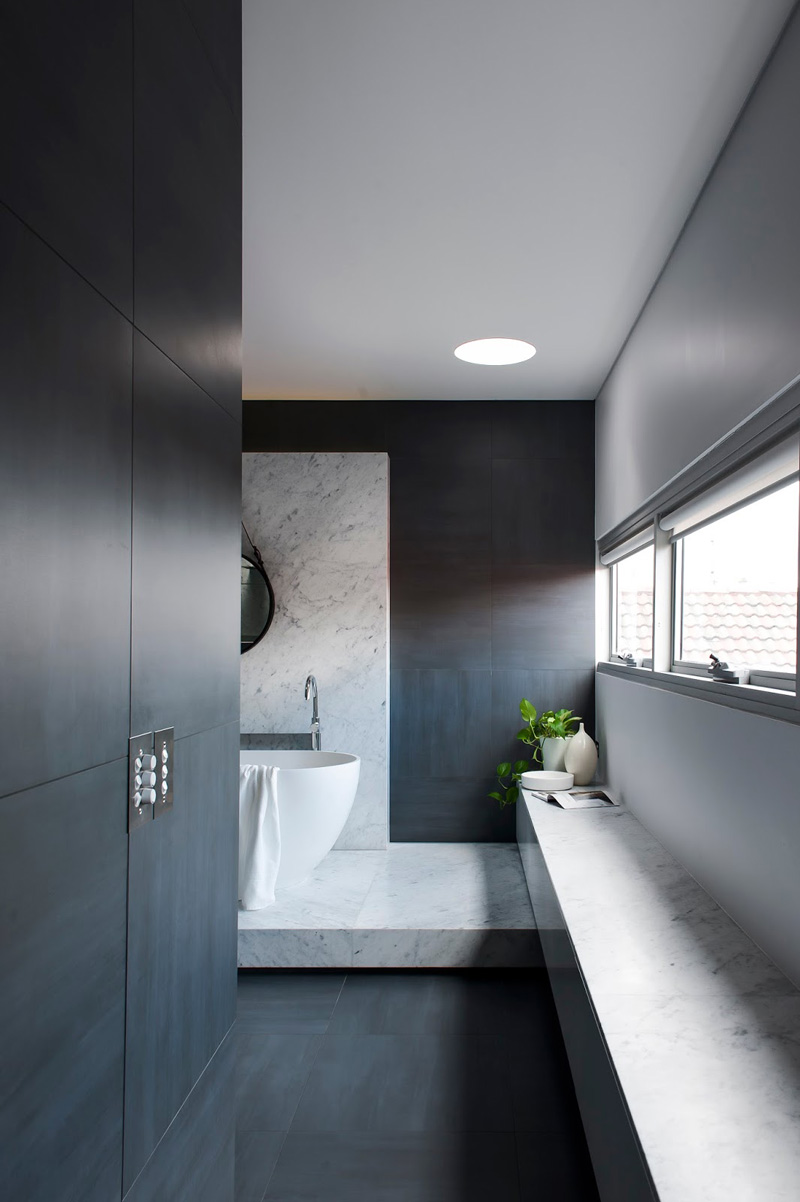 Here you can see that the toilet has been hidden away behind a door around the corner of the main bathroom area.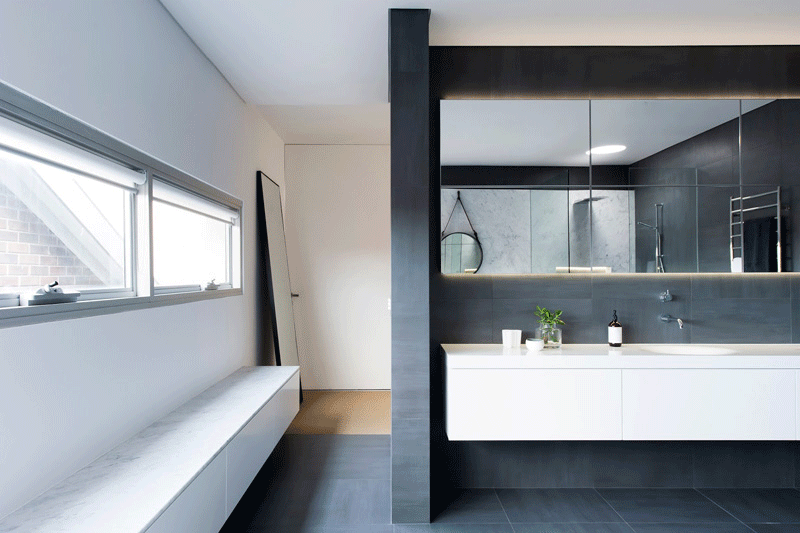 ---