tres birds workshop was selected by The Town of Vail, Colorado, to complete a kids playground for Lionshead Vail as part of the town's artist-commissioned park series and program.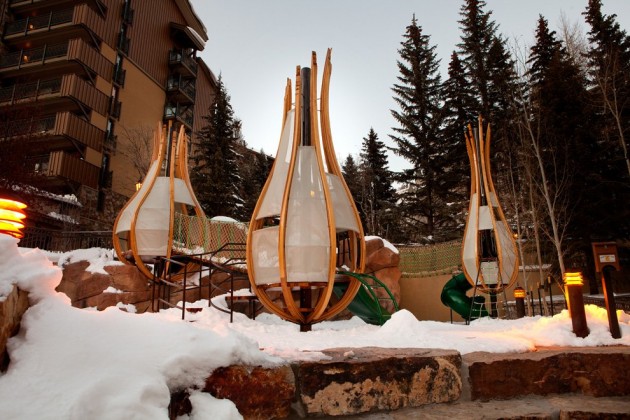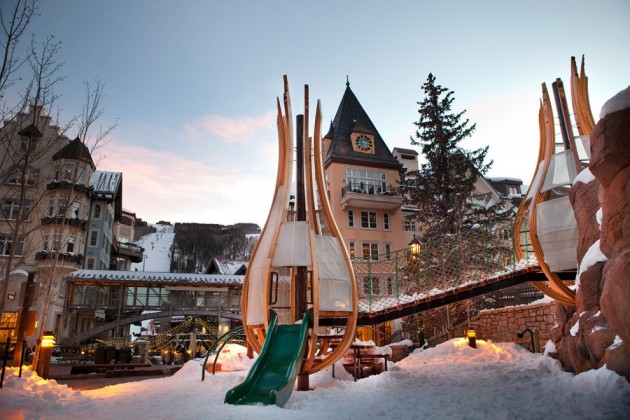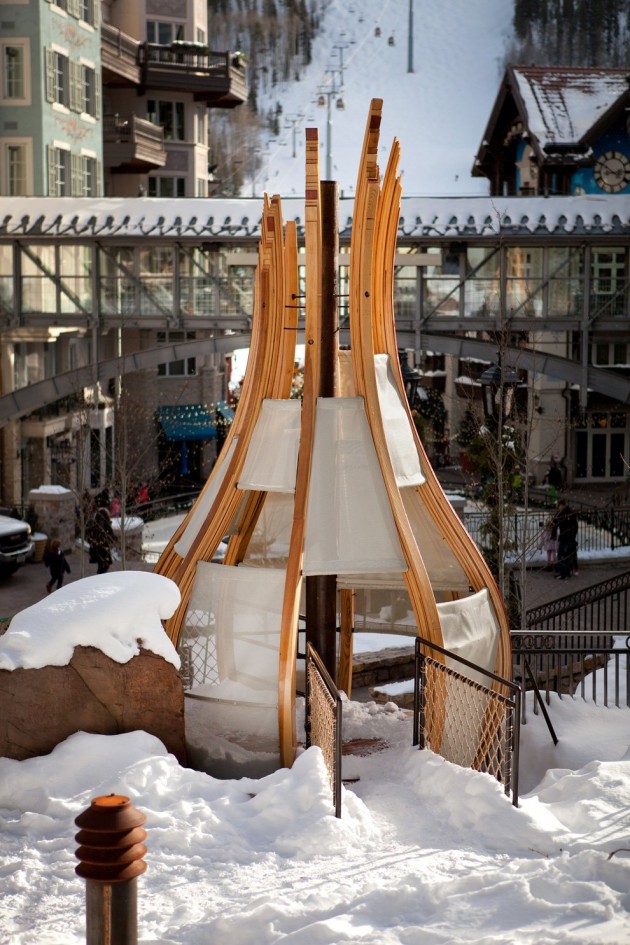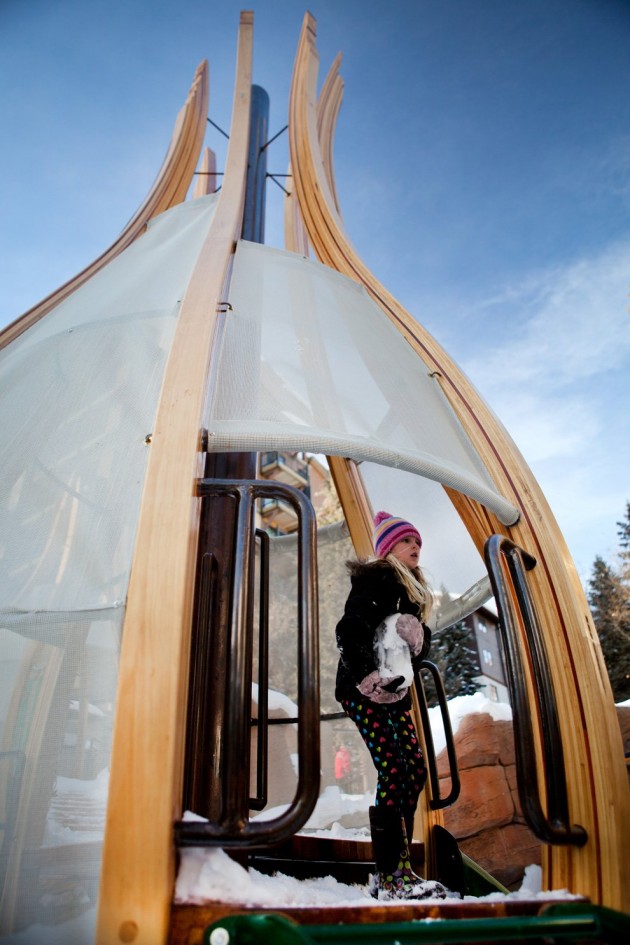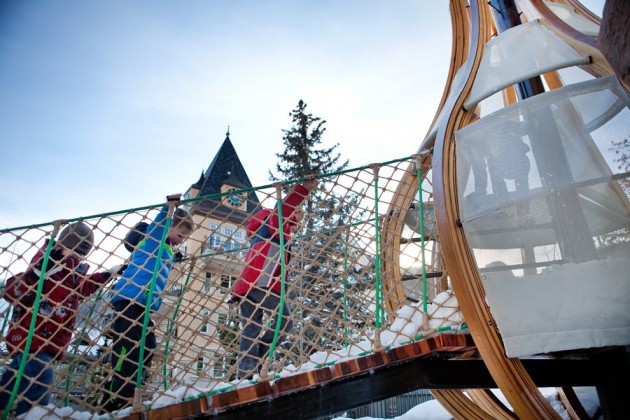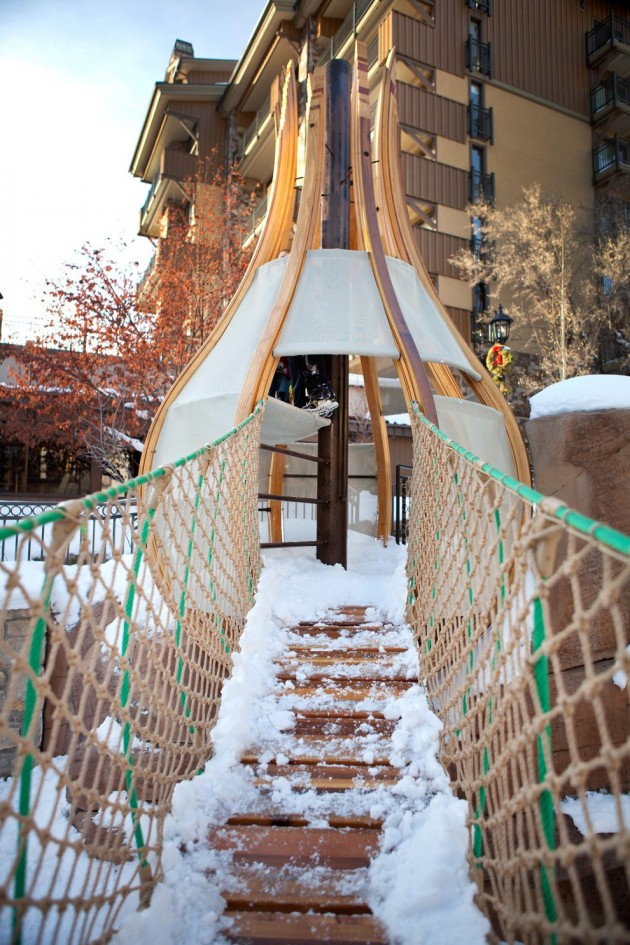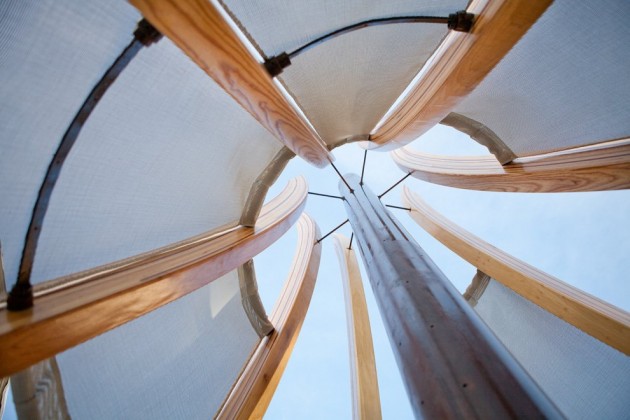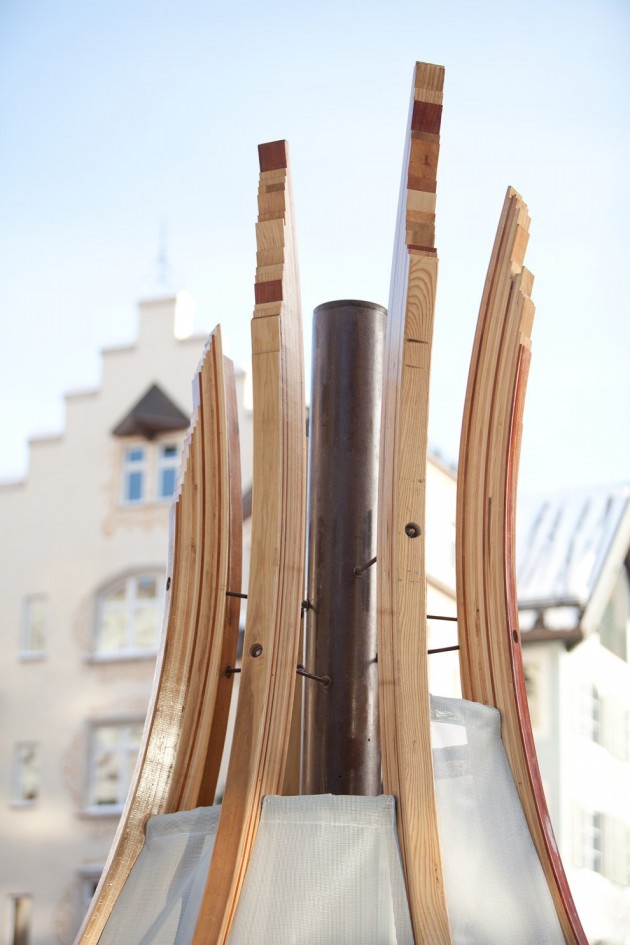 Project description
Aside from safety standards and guidelines, tres birds was given little direction and a lot of trust to design and implement a concept that would create an impression on Vail residents and visitors alike.

Connecting architecture to place as well as nurturing the connection between humans and the natural environment, tres birds workshop drew inspiration from surrounding bird habitats to form the main concept of the park- three large nest structures. The nests were created using a variety of wood species that make up the rib components and mimic original ski design. Each rib was treated using a mixture of oil, wax and tree resin. Using non-toxic materials was a top priority in building the park. In addition to the wood material and process selected, a stainless steel mesh fabric was used to close off areas in between the ribs.

Connecting the nests, are rope and bridge features, as well as a climbing wall that challenge kids during play. Various heights, uses and ages were accounted for in the park design and hideaway pockets within the nest structures provide ample fodder for kids' imaginations. The park was also designed for access, where children with disabilities and adaptive skills can enjoy the playground features as well. At night, LED light beams shine from the center steel posts of each nest and make the park not just a kids destination, but an art installation for all ages to enjoy. Officially called 'Sun Bird', the name reflects both the assets of the park as well as an ode to vintage ski culture.
Design: tres birds workshop