Studio O+A have designed the branding and public spaces of VARA, a new housing development for urban professionals in San Francisco, California.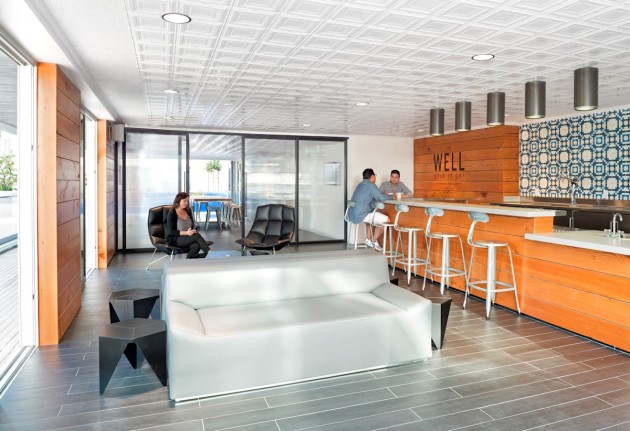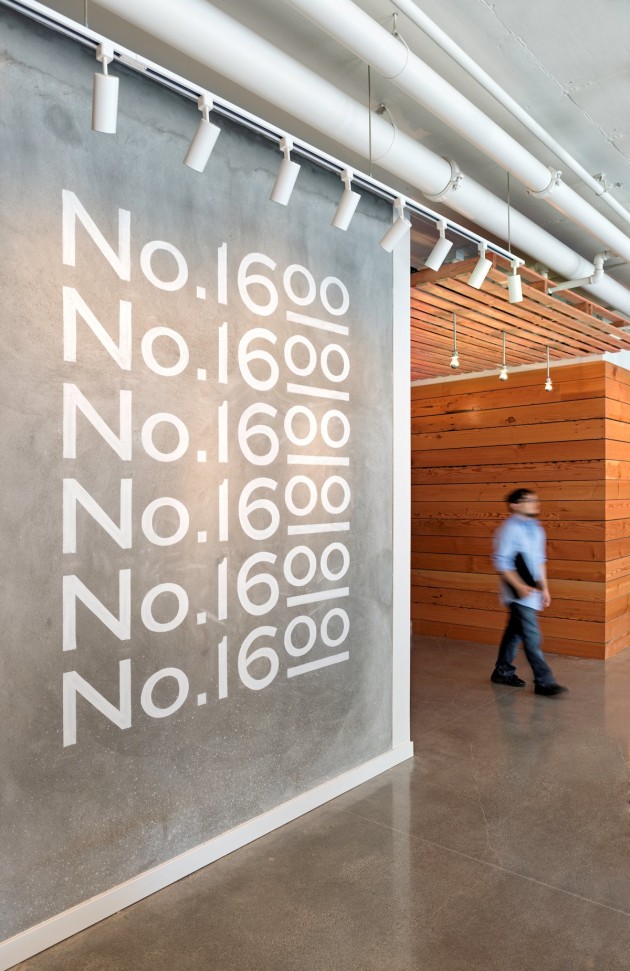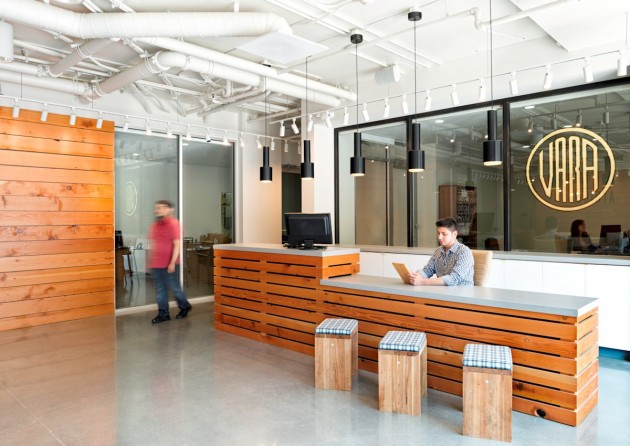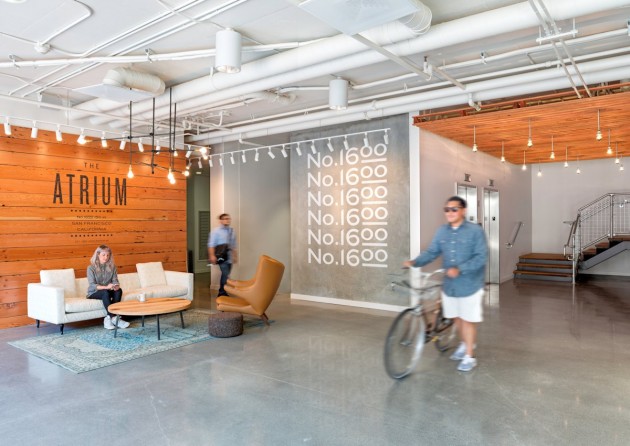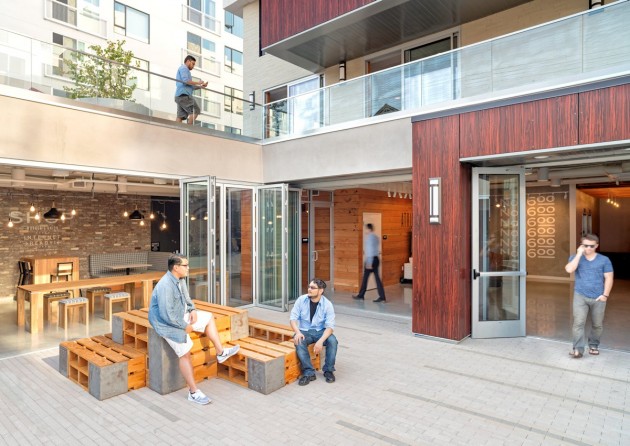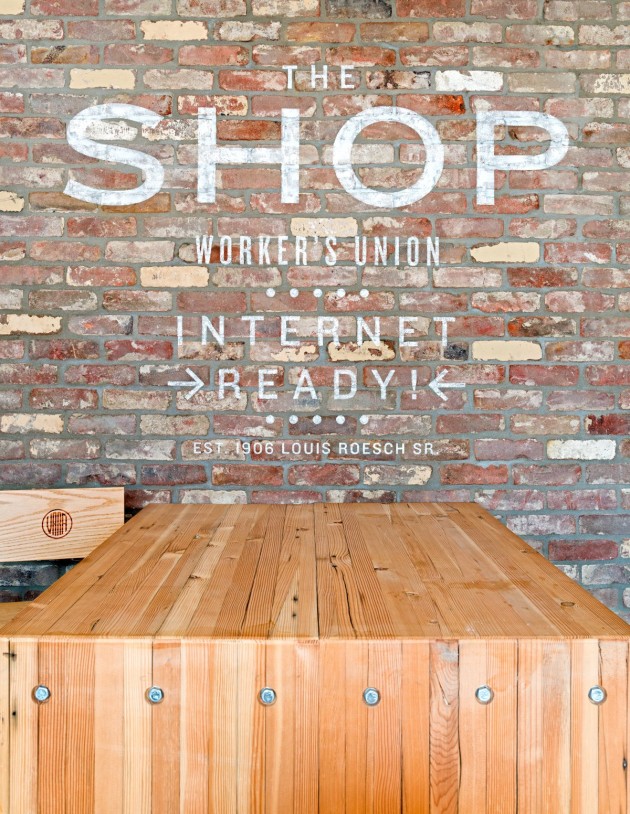 Project description
With San Francisco securing its place as one of the world's technological hubs once-industrial areas of the city are turning into digital foundries. Unlike the industrial areas of old these foundries attract people who want to live nearby. Vara, the new housing development at 1880 Mission is a living space for urban professionals who may walk to work, work from home, work in a café—or all three.

O+A's design of the common areas for this development mixes that distinctly contemporary lifestyle with the historical context of the building's location. When California was under Spanish rule land was measured in varas—a unit roughly equivalent to 33 inches. Though the word and measurement are no longer in common use, the term retains a meaningful connotation for this elegantly-branded apartment complex in the city's vibrant Mission District.

For decades the building on this site was a print shop famous for producing the fruit and vegetable box labels used by growers to ship their products. The colorful folk-art of those labels—and the rustic traditions of agriculture in California—provided inspiration for O+A's branding of the lobby, bar, gym, tech shop and courtyard. Some of the wood from the original building was recovered and re-purposed to accent the finishes of the public areas—a continuity that illustrates the increasingly important aesthetic of employing historic contexts to define contemporary spaces.

Key materials
Carpet: Interface Flor
Countertops: Concreteworks
Furniture: Mash Studios, Blu Dot, Anthropologie, Moooi, PP Mobler
Laminate: Formica
Lighting: Kirin, Lithonia, Nora, Ruben, Halo, Workstead, Delray, Opus 2, Oliver Di Cicco
Paint: Sherwin Williams; Tile: Dal Tile, Kismet Tile, Spec Ceramics.
Architect: Studio O+A
Project Team: Primo Orpilla, Denise Cherry, Perry Stephney, Clem Soga, Jeorge Jordan, Will Chu, Alma Lopez, Caren Currie, Olivia Ward, Justin Ackerman, Al McKee
Contractor: Devcon Construction
Photography by Jasper Sanidad