Daniel Ciocazanu of DOOI Studio has designed a home on the shores of Lake Snagov, Romania.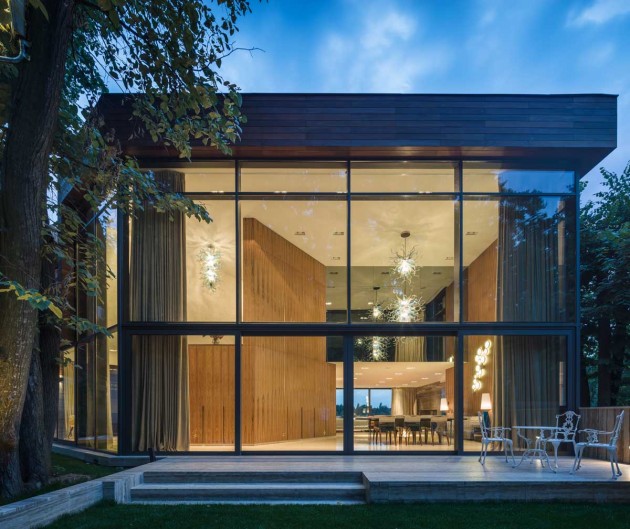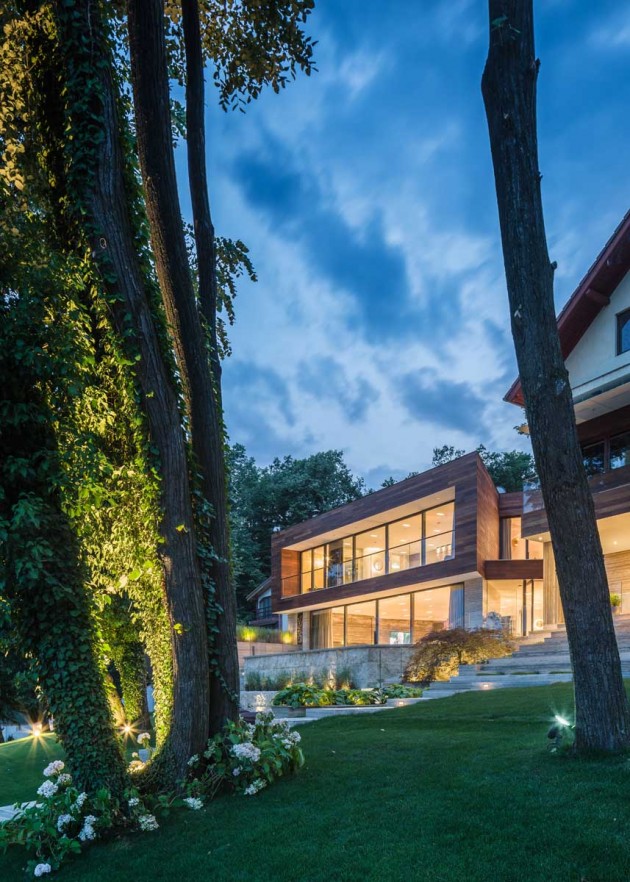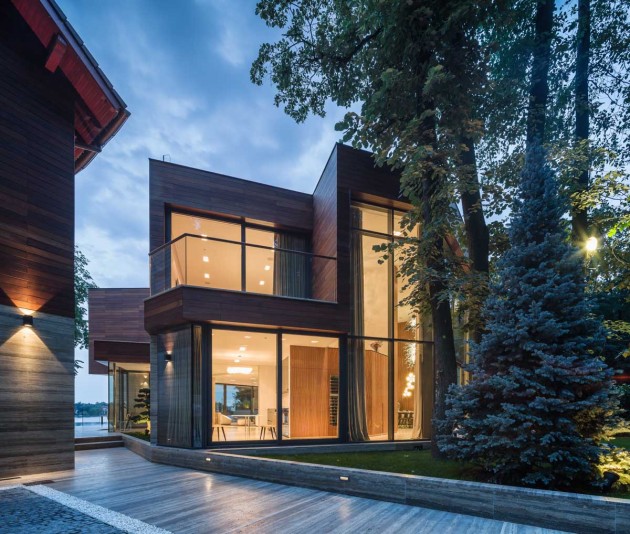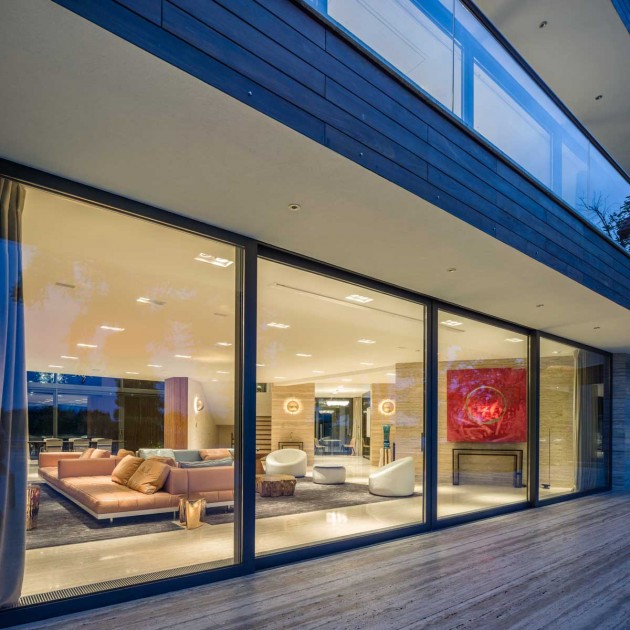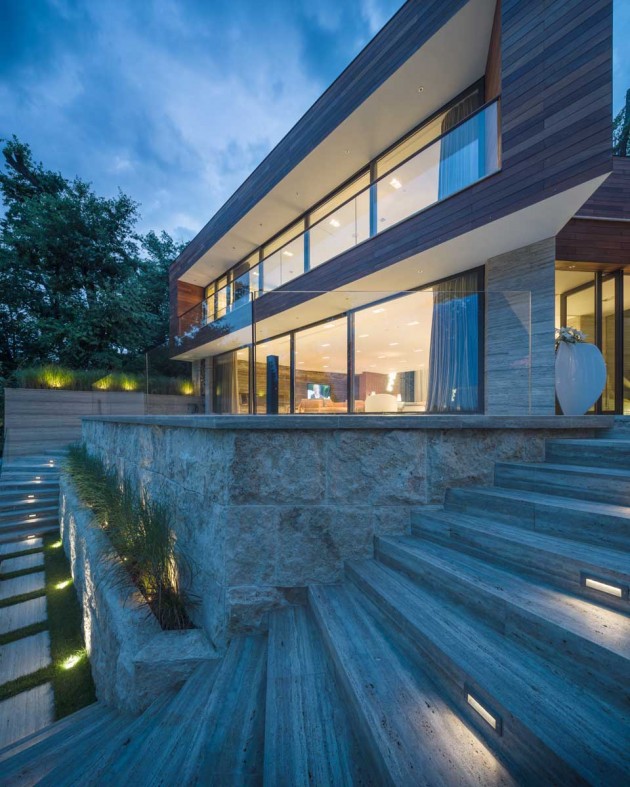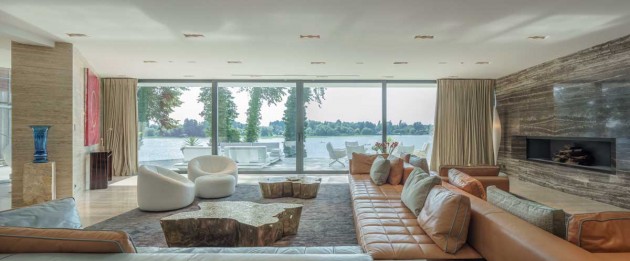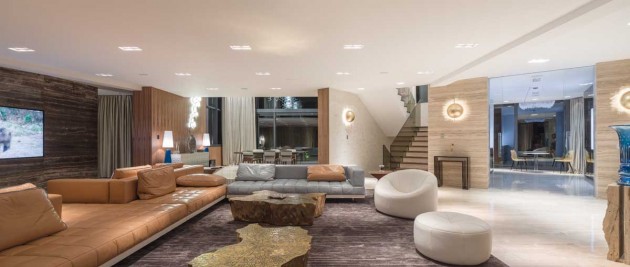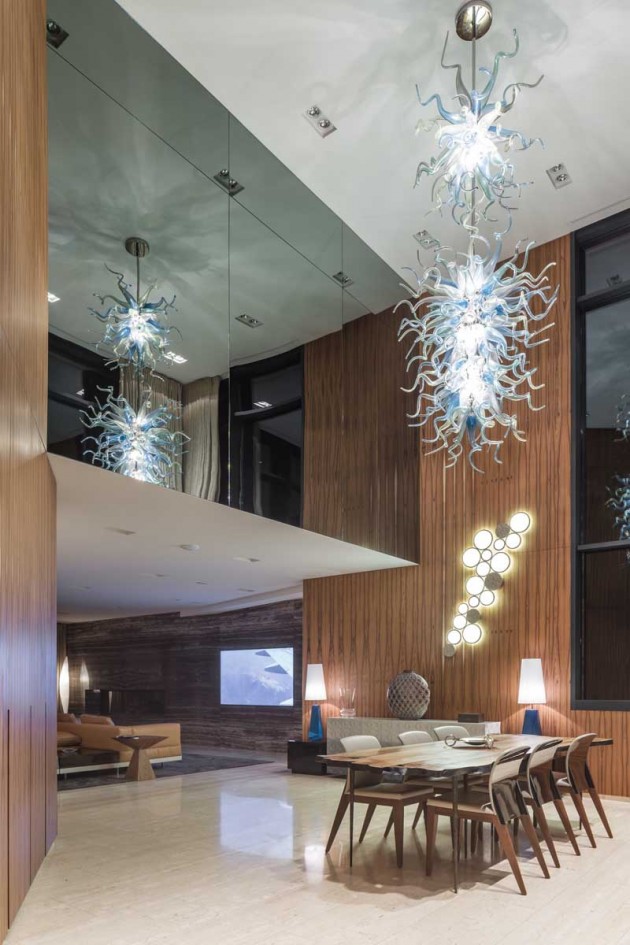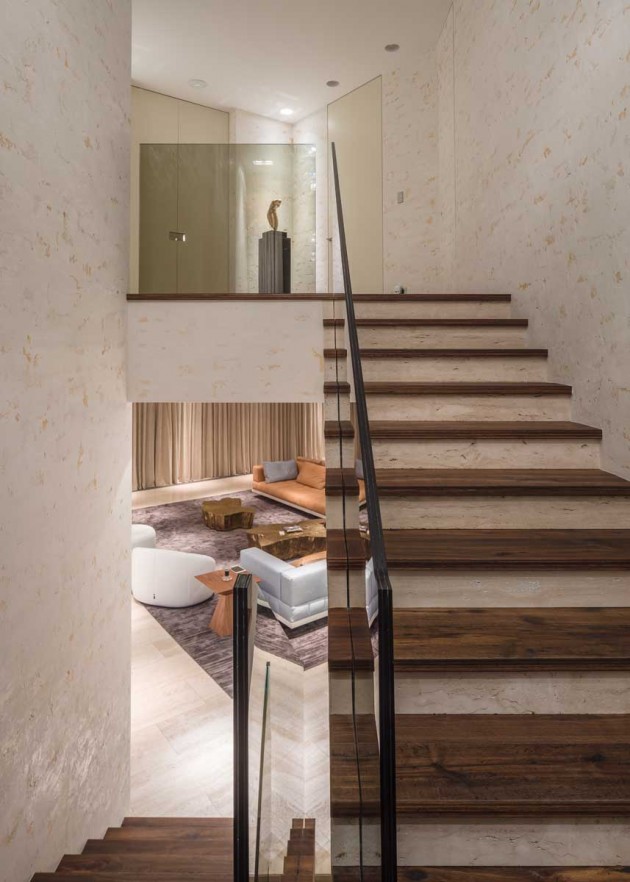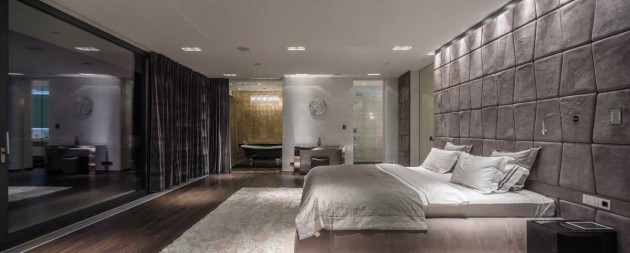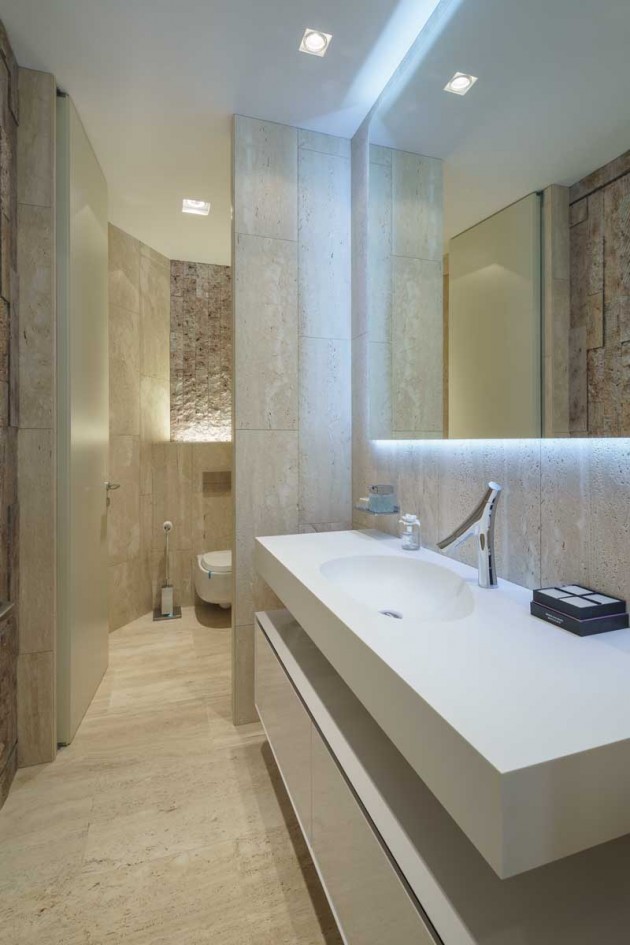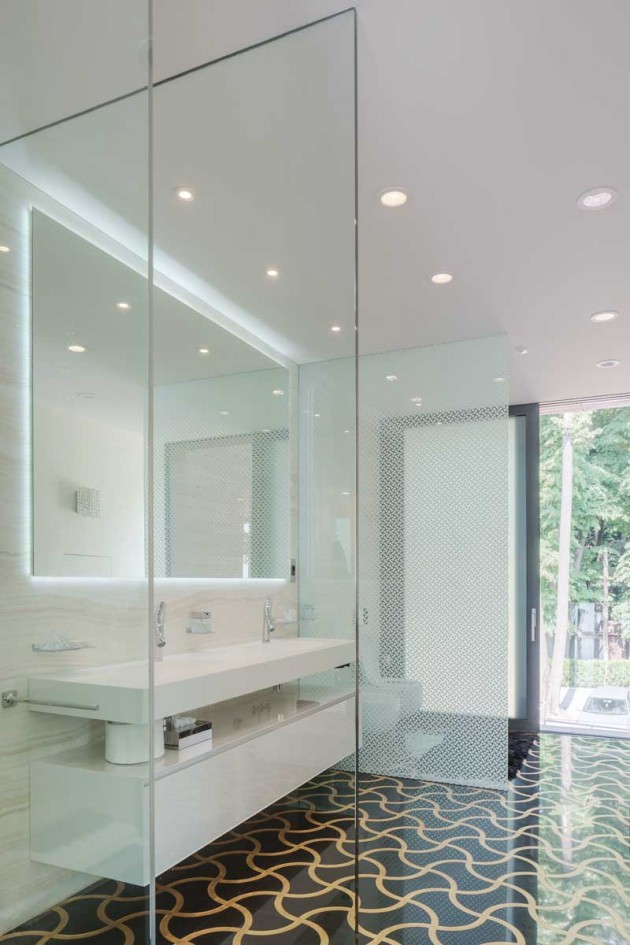 From the architect
The property is placed on the shores of Lake Snagov, caught on a narrow strip of land between the forest and the lake: an exceptional, yet discreet positioning. Given extremely precise specifications and requirements from the owner, the architects approached the project with inspiration and simplicity. The starting point was the Intention to offer that feeling of drifting, of opening up to the lake while also embracing the forest. Thus, the team constantly searched for ways of expanding the house through its surroundings, by voluntarily integrating these in the inner space. The ground floor contains and favors the reception area, the living room and its "overhanging" terrace, facing an exceptional view of the lake, challenging the structural engineers in order to achieve an 11 m opening of glazing without any pillars or intermediate support. The dining room is placed in front of a glazed facade with double height, for a full enjoyment of the immediate vicinity of the forest. In order to further potentiate this vicinity, the interior encompasses an attic wall fully covered in mirrors.

The fabrics of the interior decorations were chosen with great care, consulting the owner, who invested intelligently and generously in this project: noble Romano Bianco travertine slabs for the ground, Italian parquet, walls clad in finned rosewood and textured plaster. The kitchen is clad in the solemn Macassar wood. The napage and interior lighting wear the signature of the master glassmakers from the Murano Island and of the renowned Catellean & Smith.
Architect: Daniel Ciocazanu / DOOI Studio
Architect in charge: Adrian Timaru
Photography by Cosmin Dragomir