Spanish design studio Masquespacio have recently completed the branding and interior design for Vino Veritas, a restaurant located in Oslo, Norway.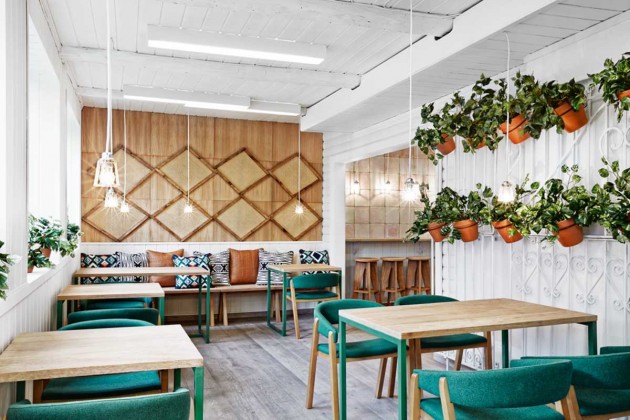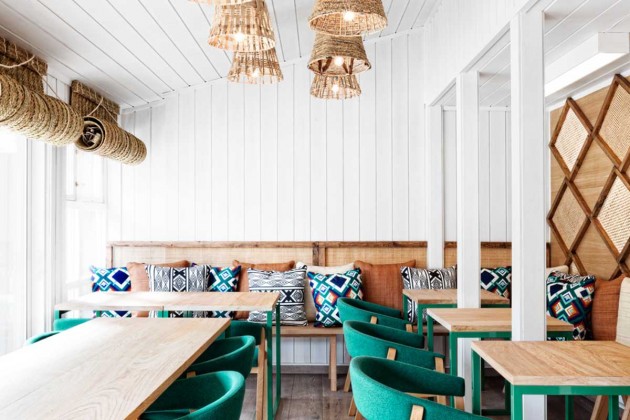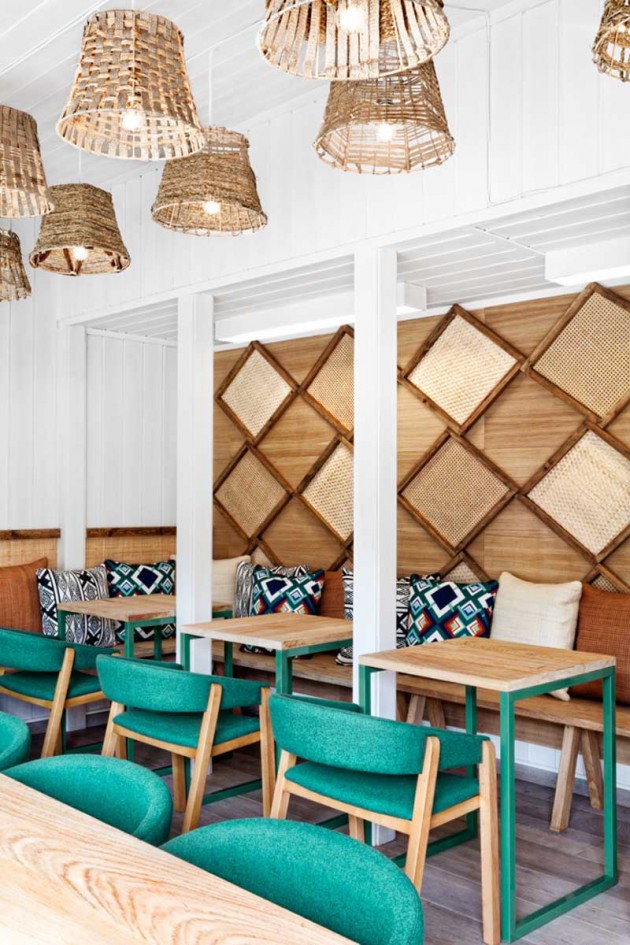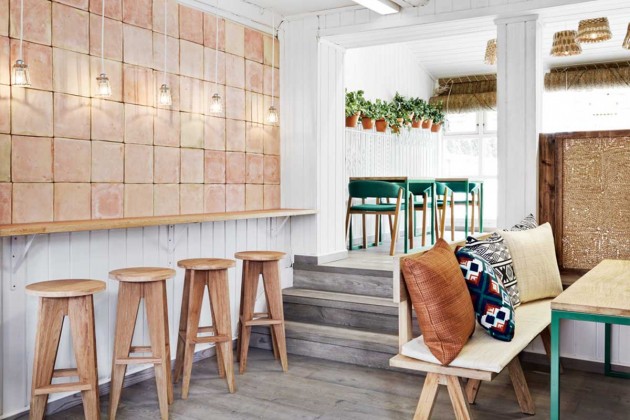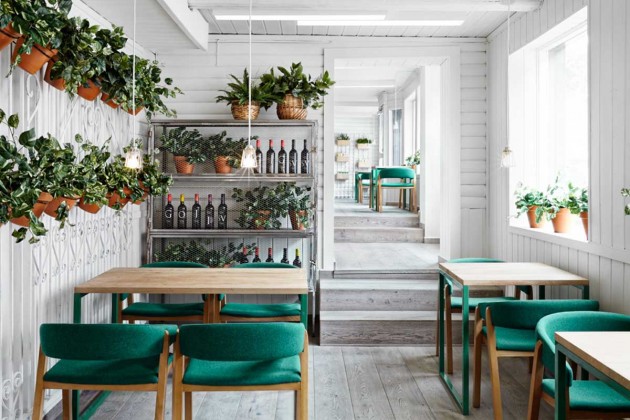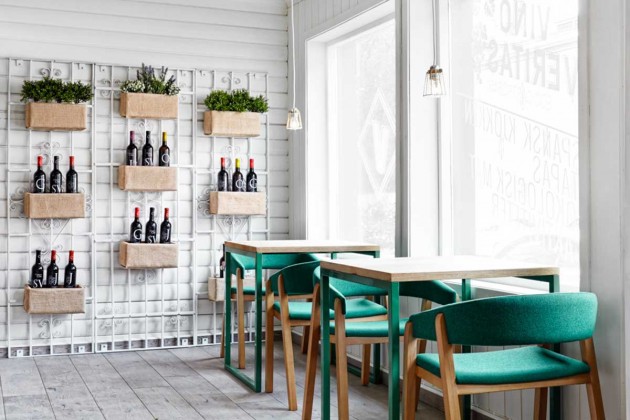 From the designers
Spanish creative consultancy Masquespacio just finished their last international project in the Norwegian capital Oslo. The project consists in the branding and the interior design from Vino Veritas, an ecologic restaurant specialized in organic wines and tapas of Spanish origin.

The restaurant of Vino Veritas as a part of the well known ecologic winery, Cortijo El Cura, has its origins in the Andalusian region La Alpujarra and introduces the ecologic Spanish gastronomy into the most important cosmopolitan city of Norway. Starting from the really representative interior architecture for the Scandinavian countries with its natural wood walls and ceilings, here painted in white and adding a solid oak floor, in first case Masquespacio wanted to maintain the essence of the Norwegian interiors.

Nevertheless when entering the space we can see how the Norwegian architecture blends on a natural and comfortable way with the Spanish culture and in particular with the Andalusian one. That way the typical Andalusian old balcony railings attract us, besides decorative elements like the baskets and blinds of esparto or the Spanish clay tiles. The most traditional craftsmanship is always present through the elements mentioned before, but also by means of the handmade lamps of raffia, esparto and cord. On the other hand plants and fabrics of the chairs provide a touch of green color to the restaurant. Last the solid oak wood used for the furniture offers the elegancy required in this kind of restaurants, while the cushions designed by Masquespacio highlight the deco feeling of the space.

Ana Milena Hernández Palacios: "It was important for us to highlight characteristics like the ecology and craftsmanship of Andalusia that were marked significantly by the business model of Vino Veritas. Although we wanted to take in count the beauty of the Norwegian architecture and always thinking in designing an elegant and warm, but at the same time inviting space, for a wider public looking for the Spanish culture and gastronomy."

With this project Masquespacio adds a new international client to their portfolio, showing its ability to offer creative solutions for any business model, adapted to its target audience.
Design: Masquespacio
Photography by David Rodríguez and Carlos Huecas