Visang House by MOON HOON
MOON HOON Architects have designed the Visang House in Gyeonggi-do, Korea.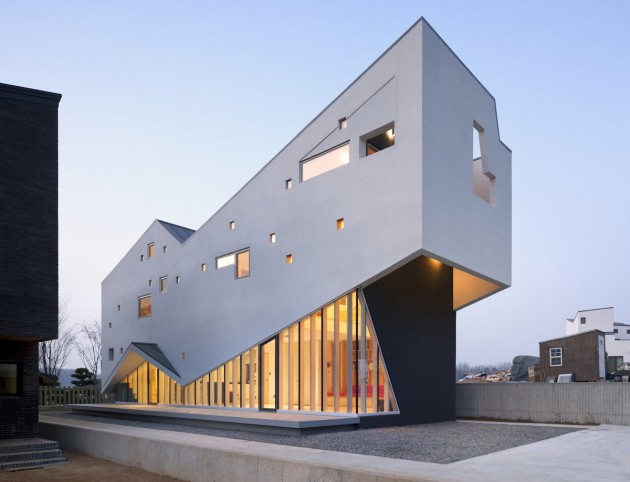 From the architect
One day, a young and energetic couple paid visit to my office. A rush to the site against the heavy rainstorm almost drowned me. The site was long and thin having a mountain view. I designed the house with the client's vibrant energy, resulting in a rising form. The interior holds a place like an opera balcony, where they can enjoy movies.
Architect: MOON HOON Architects
Photography by Namgoong Sun