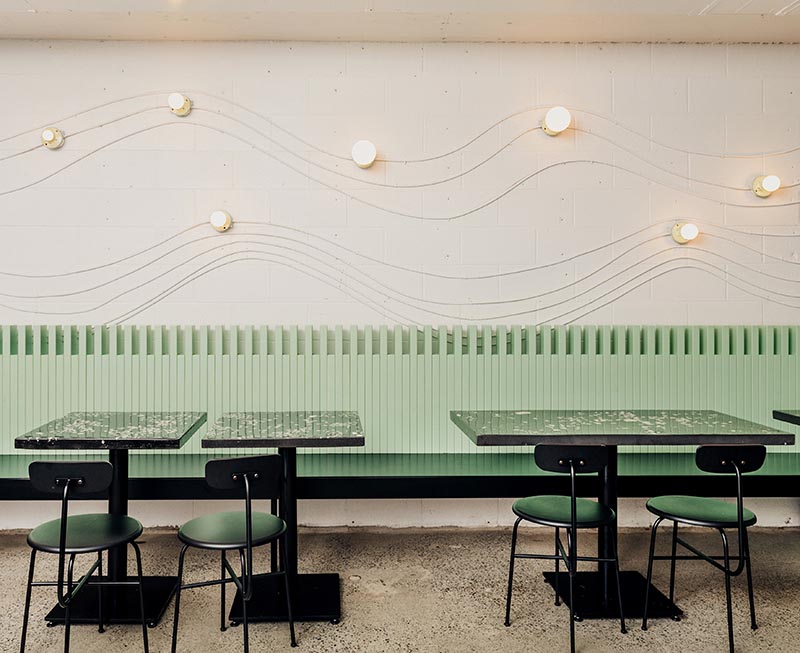 Often electrical wiring is hidden within walls, but the interior designers of this restaurant used the conduit to create some simple wall art.

Designed by September Architecture and Interiors, the newest Tacofino location in Vancouver, Canada, has a casual environment with white walls, beachstone terrazzo tabletops, black chairs, and light green painted slatted cedar that wraps around the banquette and water station.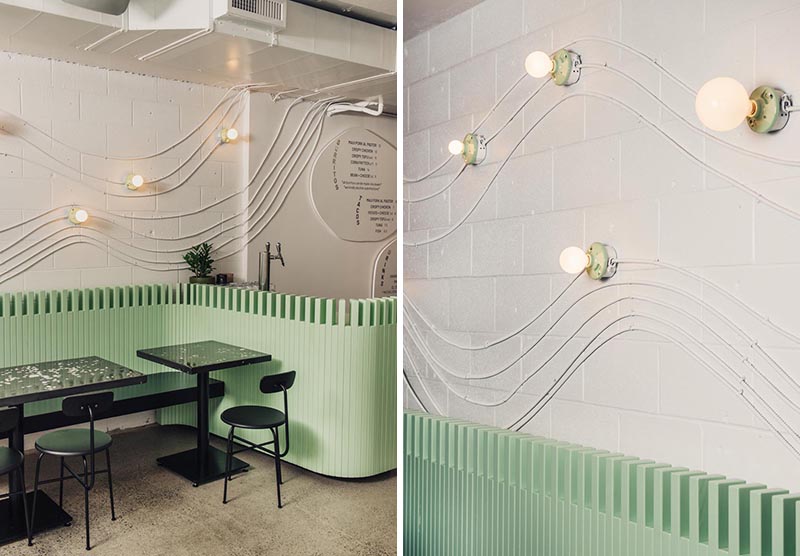 The subtle yet attractive wall art created with the keyless lamp fixtures and electrical conduit, lightly traces the shape of a wave barrelling over the room, drawing inspiration from the ocean in a subtle nod to the owner's hometown and the restaurant's roots in Tofino, a beachside town on the coast of Western Canada.