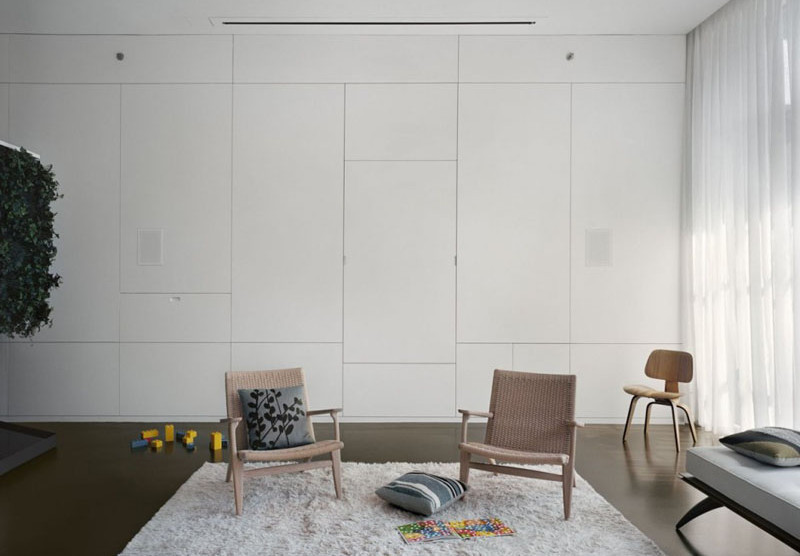 When Pulltab Design were asked by their clients in New York, to design a contemporary apartment interior for a family of four, they decided to include a wall with a few pieces of hidden furniture.
Firstly, a large 8 foot long walnut topped dining table can be folded down.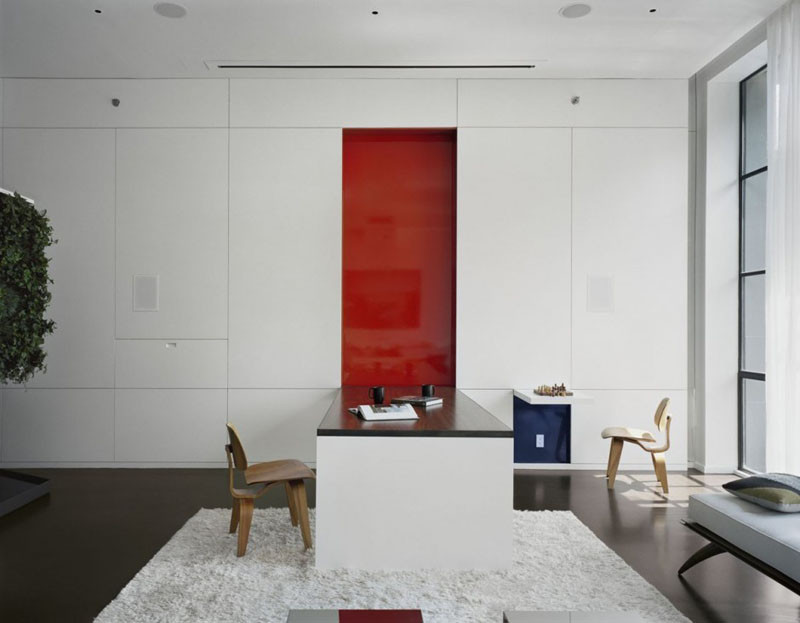 ---
Next, a desk or chess table, is perfect for when you just need a small work surface.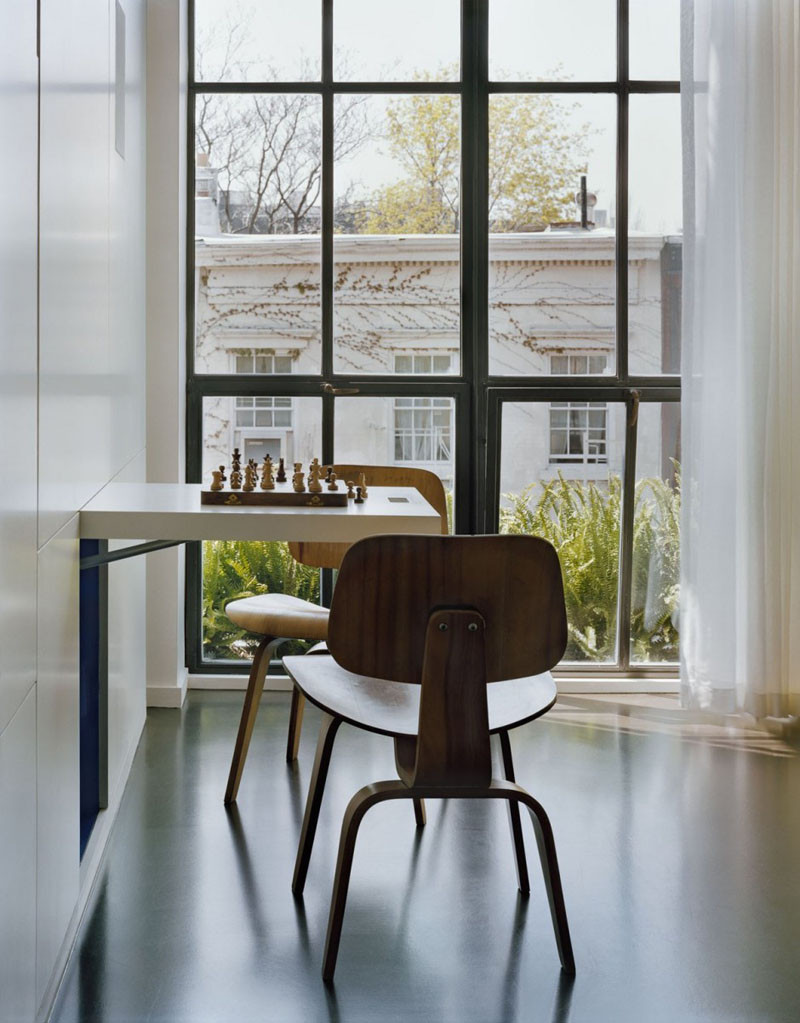 ---
Lastly, there is a fold down illuminated bar. The colors that are revealed behind all the fold down pieces, a bright orange, a glowing yellow (for the concealed bar) and a deep blue, are inspired by Piet Mondrian's paintings, from the 1920's and 30's.