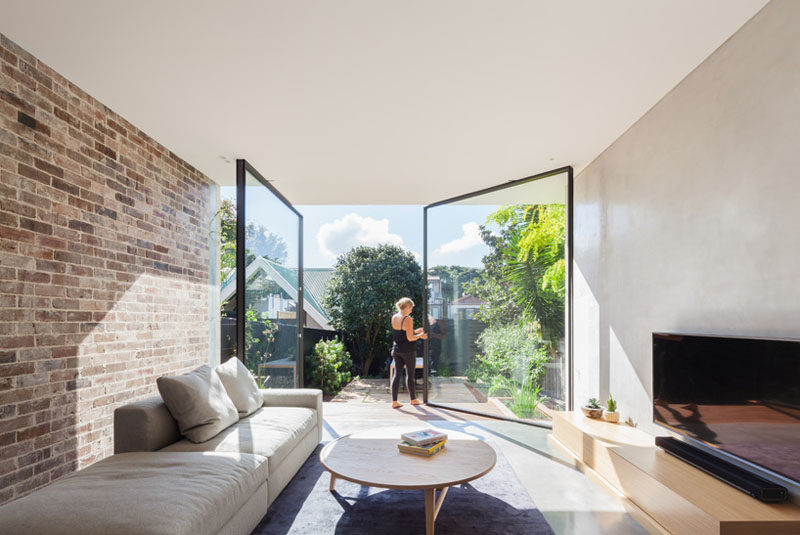 Australian homes are often designed to open up to the backyard or patio, since there's a lot of indoor / outdoor living enjoyed with the warm weather, and this home is a good example of that.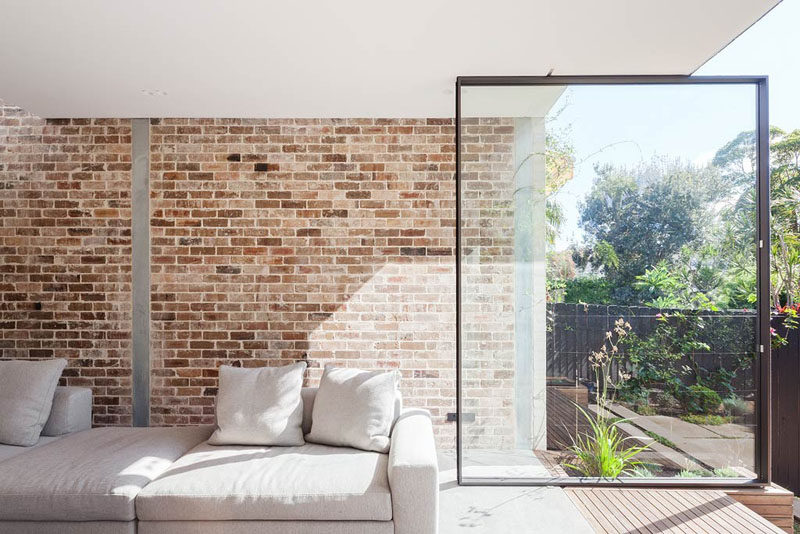 ---
This home, designed by Marston Architects, can easily have the interior open up to the outdoors, as a result of designing the entire back wall to be two large pivoting glass doors.
---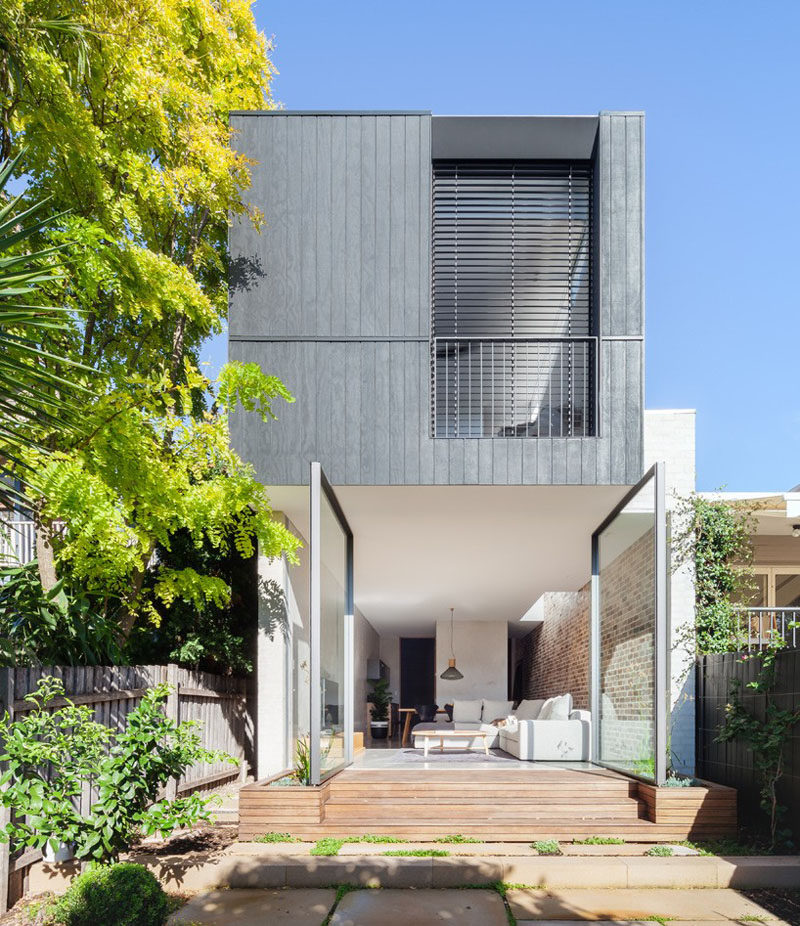 ---
The pivoting glass doors, created by VITROCSA, each measure in at a huge 9'10" high by 7'6″ wide (3m high x 2.3m wide).
---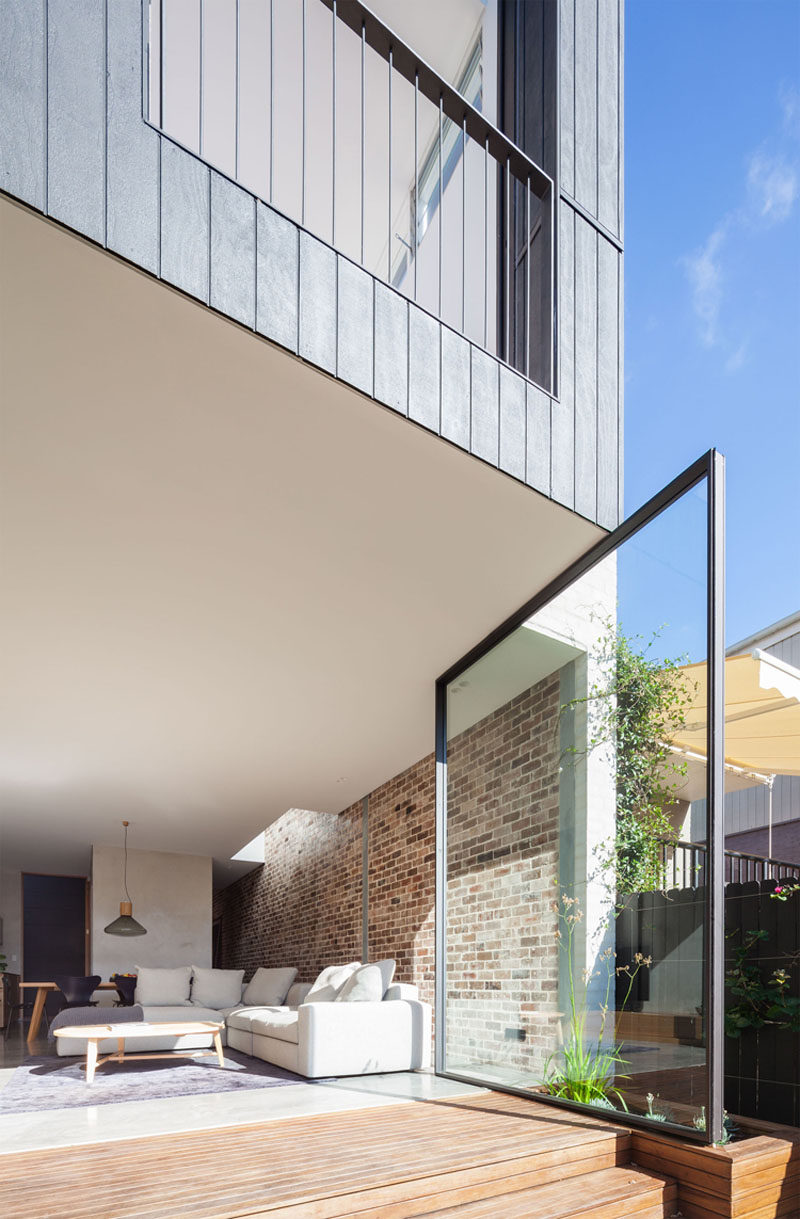 ---
The aluminium frames and tracks are coated in a Satin Charcoal anodised finish, that match with the black upper level of the home.
---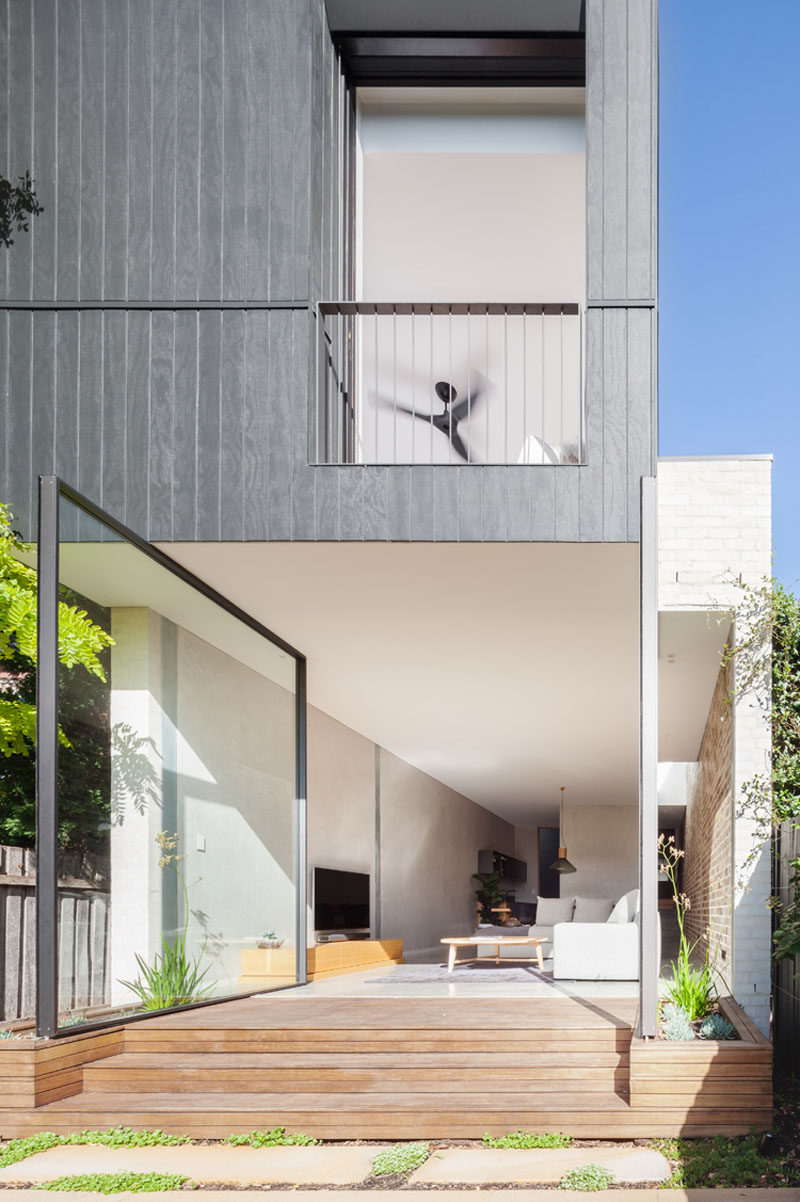 ---
When not opened, the doors can be closed to create a wall of glass that allows plenty of natural light to flood the interior.
---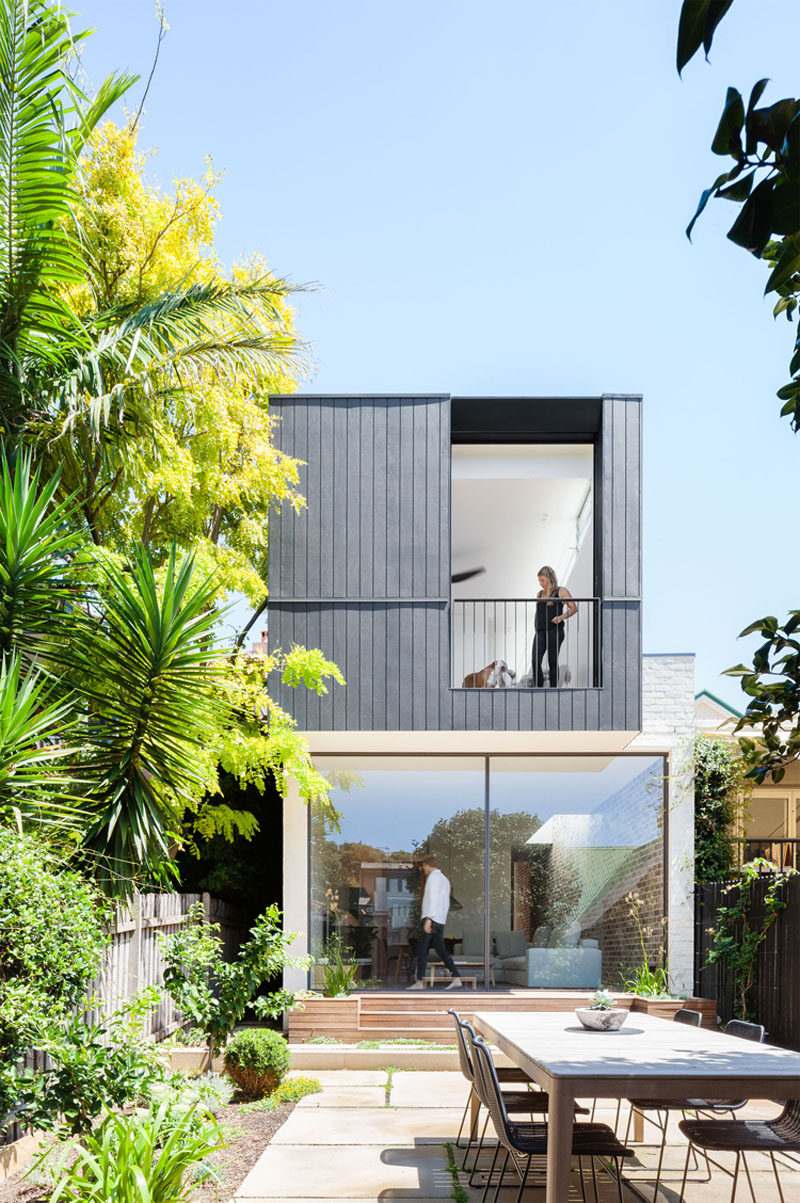 ---
Here's a quick look at the space when it was under construction and the team that it took to install the doors.
---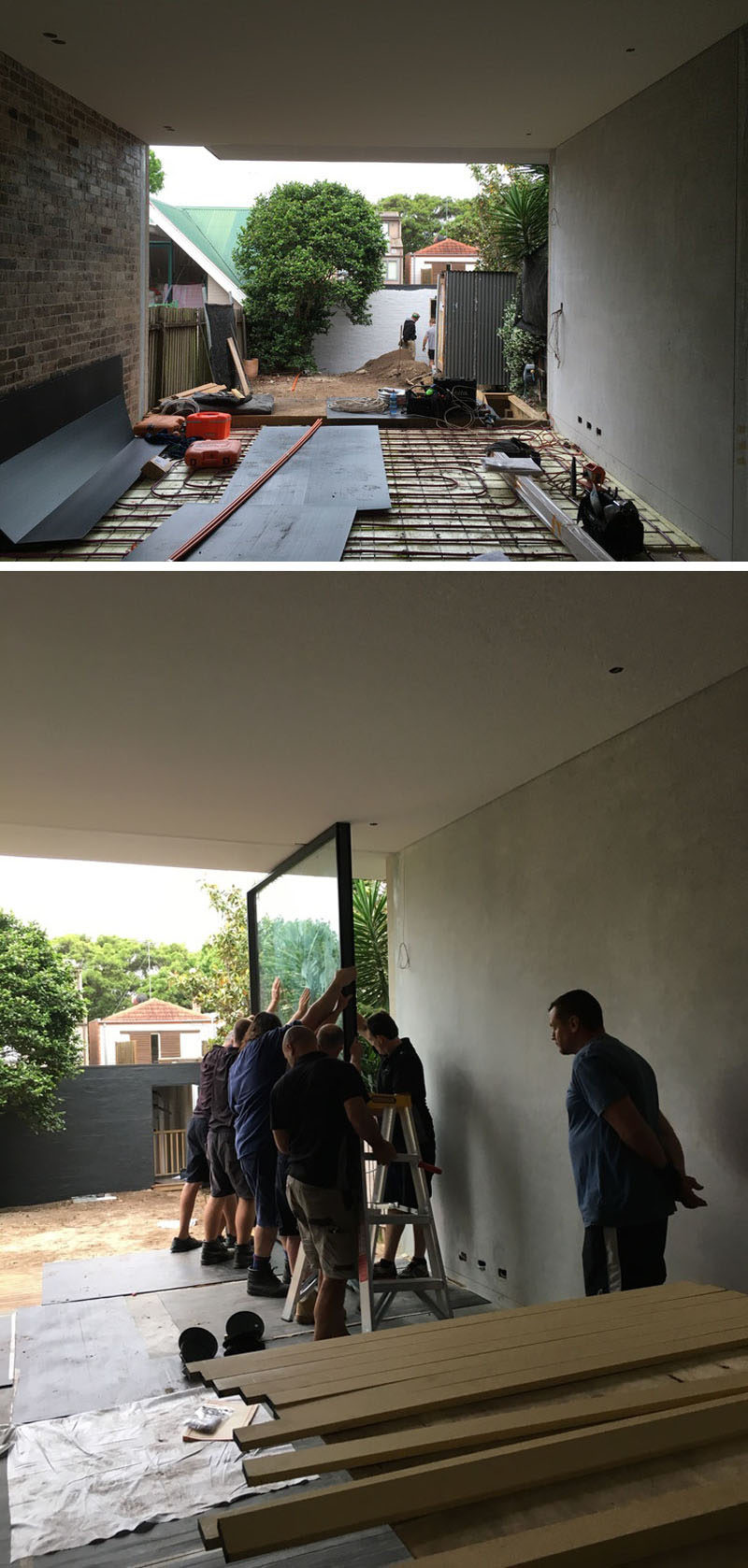 Photography by Marston Architects
---