Taylor and Miller Architecture have designed the LJ Cross store in New York, that features white sculptural Corian walls with the ceiling and floor covered in Belgian wood.
The architect's description
The inherent intimacy of the existing retail space at 994 Madison Avenue means that the experience of LJ Cross store is completely immersive. The space is completely coated in material; the walls of sculpted white corian and the ceiling and floor in a warm and textured Belgian wood.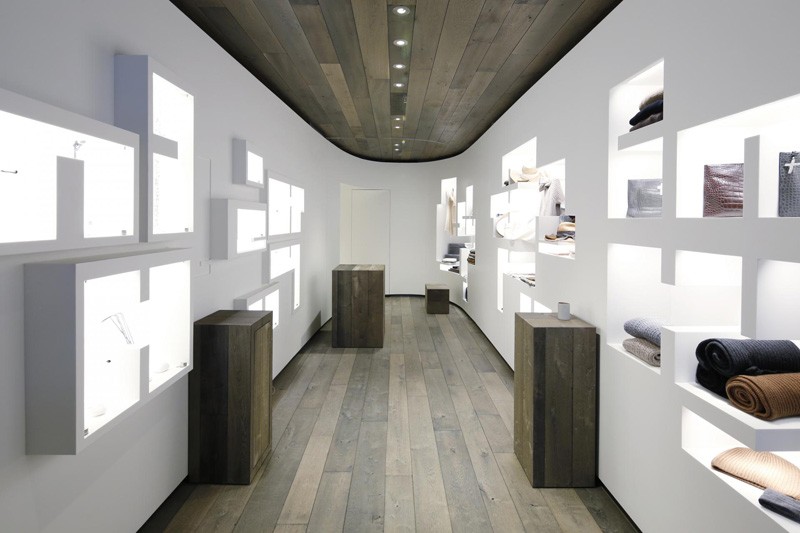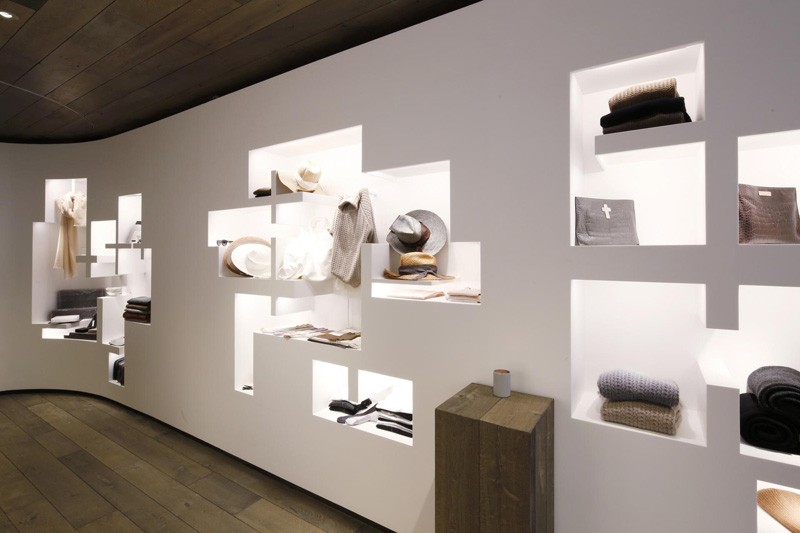 When looking through the storefront glass, the entire store is intended to feel like a display in and of itself. Instead of being made of the typical 'four walls' that surround most retail space, LJ Cross is wrapped in a continuous ribbon of Corian that begins and ends at the storefront. This curved ribbon hovers between the wood floor and ceiling, acting as both sculpture and retail display.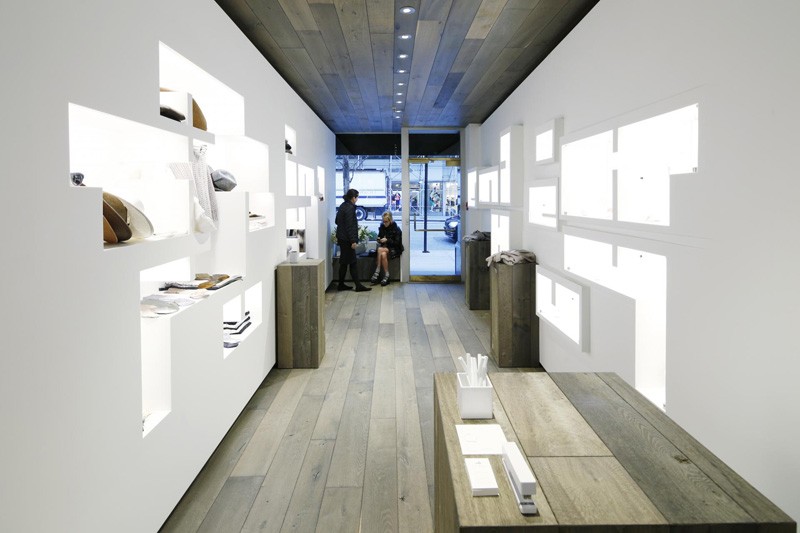 To maintain the sense of immersion, the displays themselves are meant to feel as if they are a part of the sculpture of the space. Instead of individual cases or racks that simply occupy the retail space as objects, the LJ Cross displays are carved from the Corian wall surfaces. On one side, the wall surface is carved outward, creating floating jewelry display cases. On the other side, the wall surface is carved inward creating shelving and display for the clothing and accessory portions of the LJ Cross line.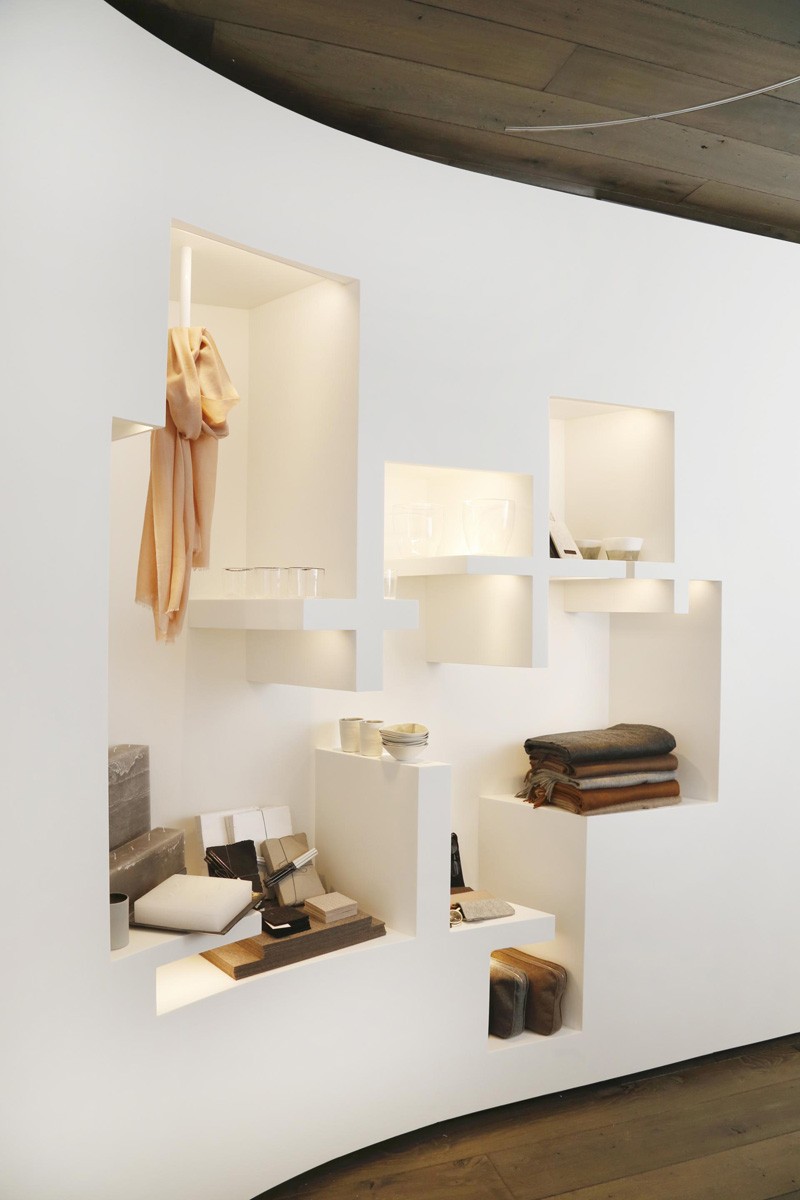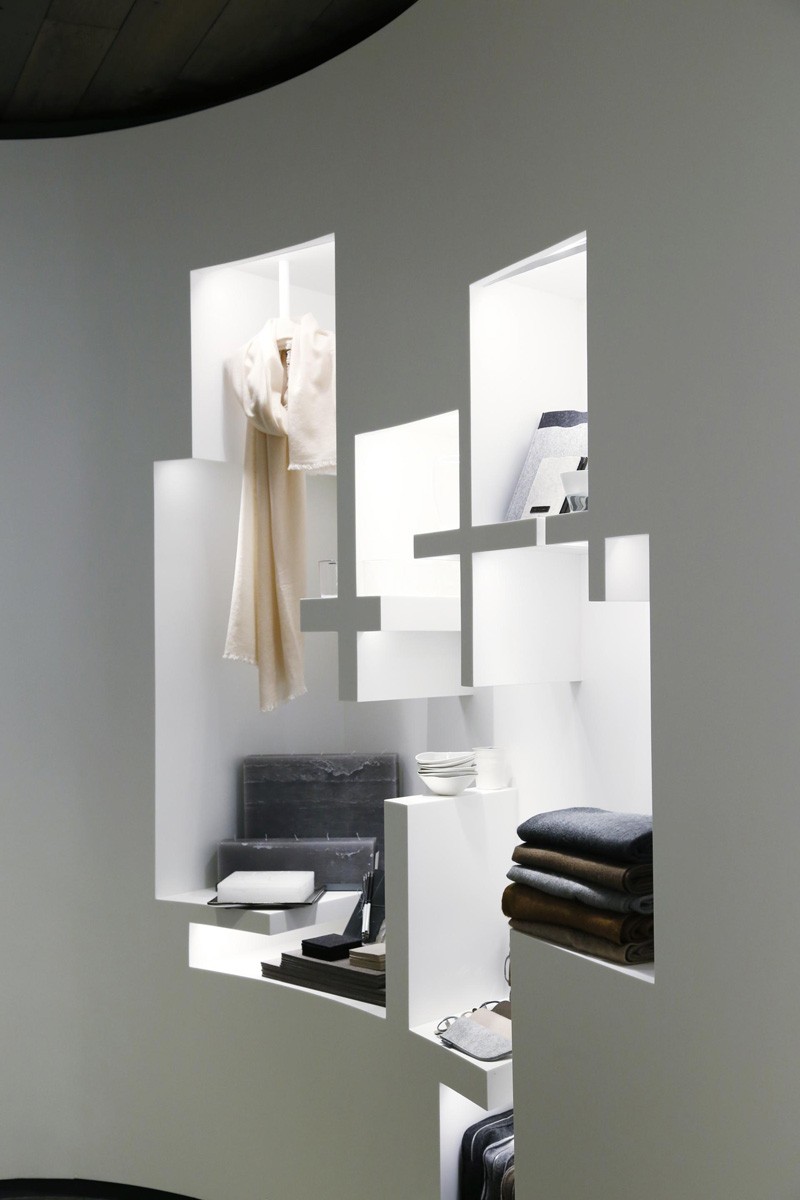 Between the two, the continuous wall surface takes on the character of something that has been embossed… on one side this embossing adds to the surface, on the other side, the embossing erodes the surface. This positive/negative or figure/ground relationship brings a kind of symmetry and elegance to the ribbon of wall surface, with the retail shopper experiencing the immersive space in between.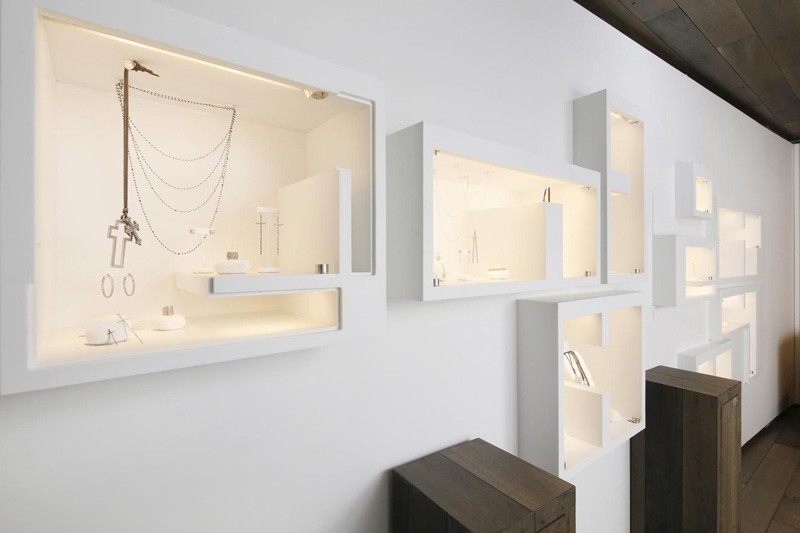 Architects: Taylor and Miller Architecture
Photography by Emile Dubuisson