This home, located on a steep site in Sao Paulo, Brazil, combines simple geometry and extensive use of glass to create dramatic spaces for living.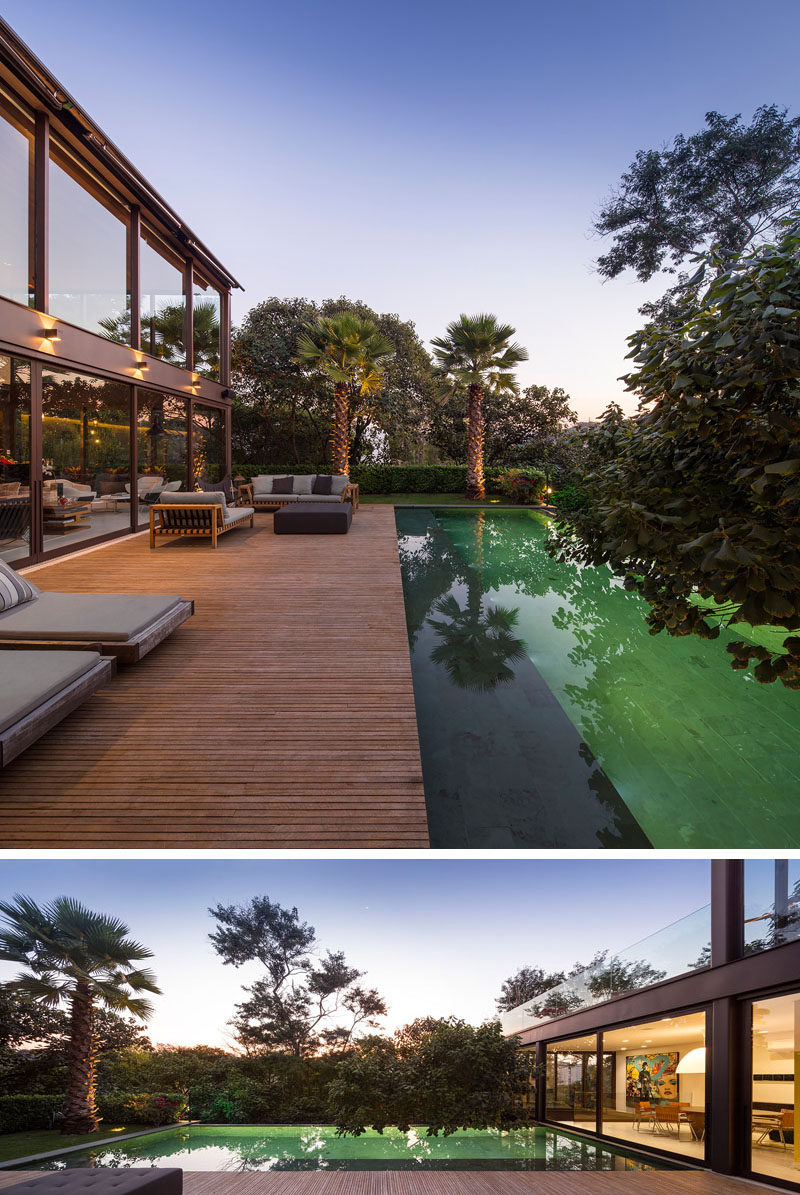 ---
Designed by Fernanda Marques Arquitetos Associados. the home has a swimming pool with a large outdoor deck that as direct access to the interior living area, perfect for entertaining.
---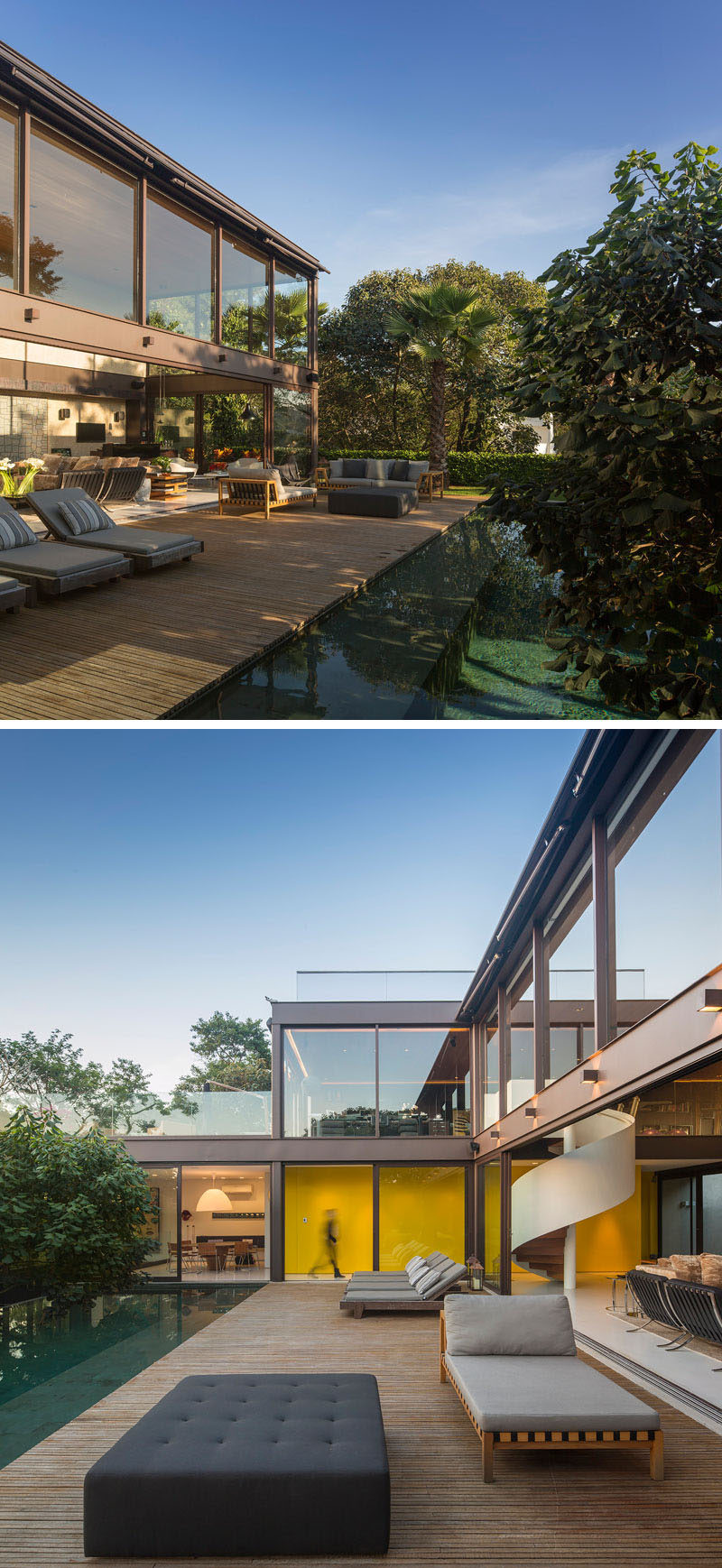 ---
Inside, the living area has a double-height wood ceiling and is surrounded by windows and sliding glass doors.
---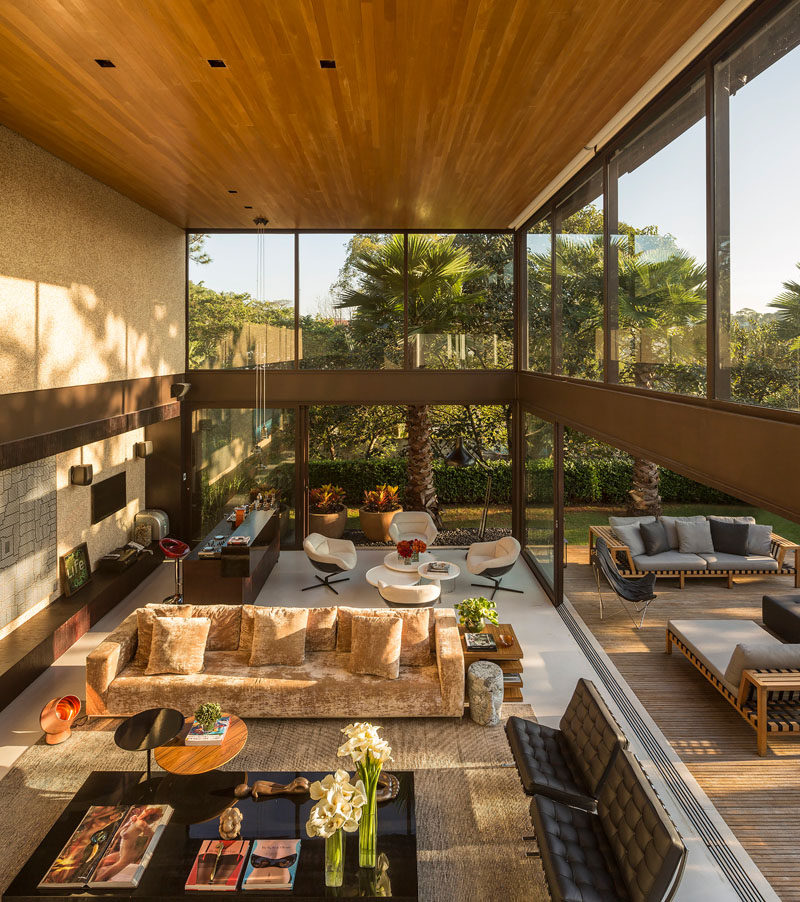 ---
There are multiple sitting areas both inside and out.
---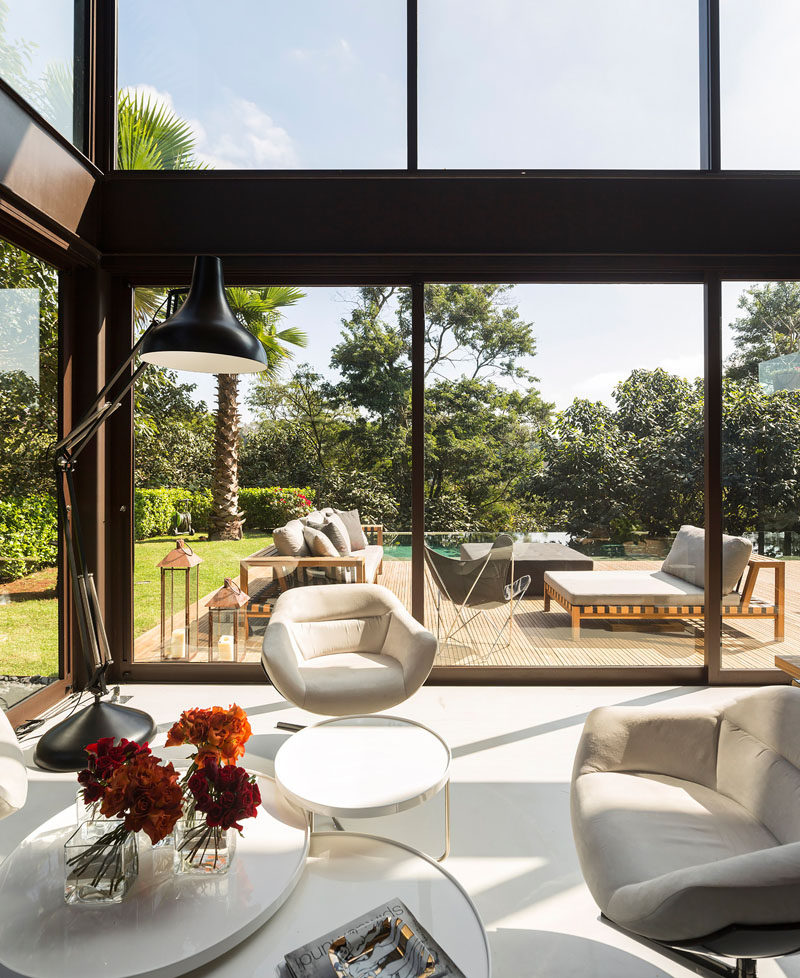 ---
At night the living area can be closed off from the swimming pool.
---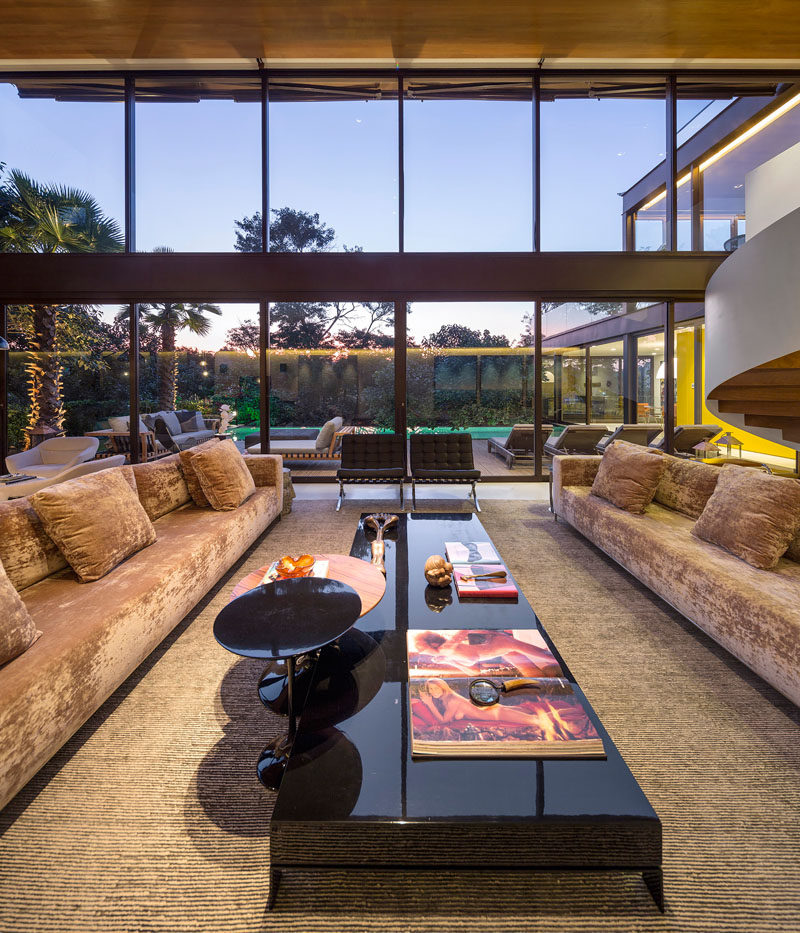 ---
Opposite the wall of glass on one end of the room is a bright yellow feature wall, located behind a spiral staircase.
---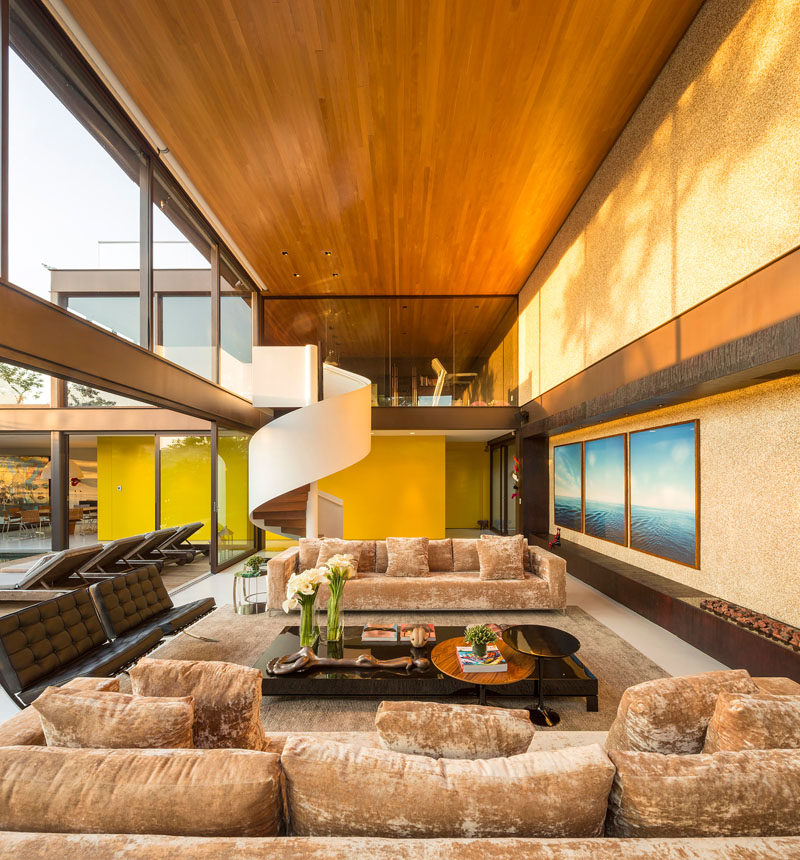 ---
The white and wood spiral staircase leads to the second floor of the home.
---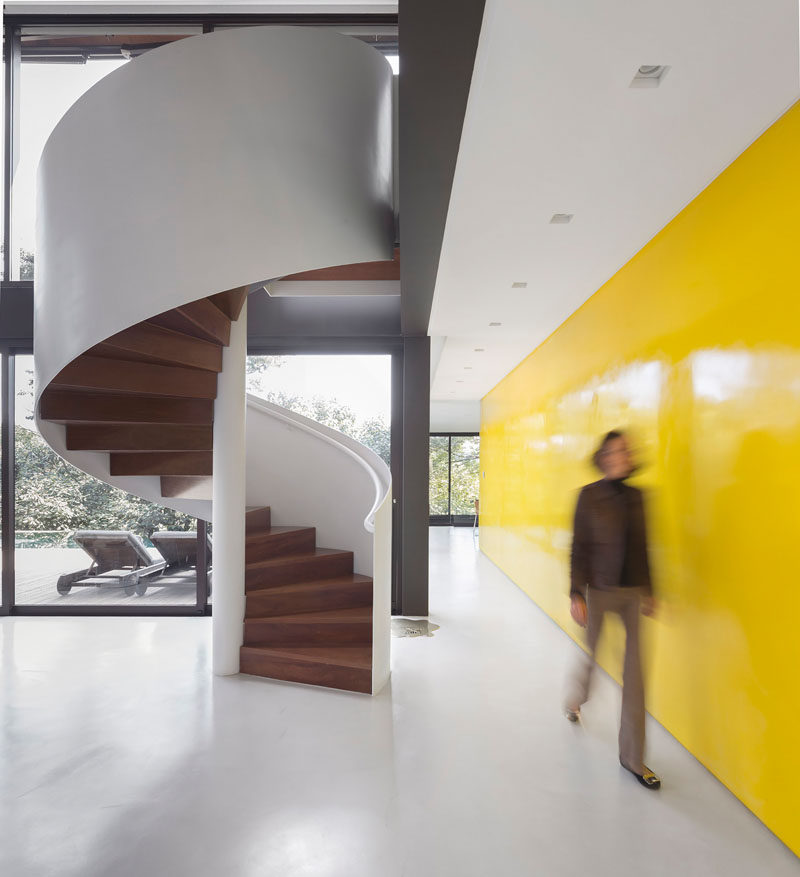 ---
The yellow feature wall hides the guest bathroom, kitchen, pantry and service stairs.
---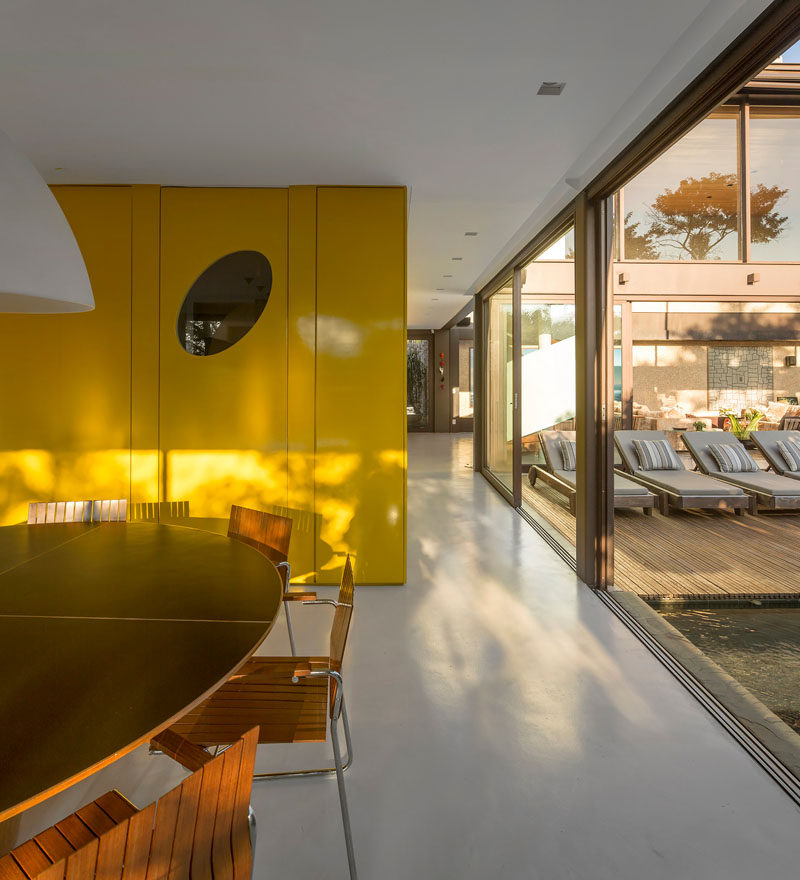 ---
There is also another set of stairs next to a small lounge room with a shelving unit that has hidden lighting. Large floor-to-ceiling windows fill the space with natural light.
---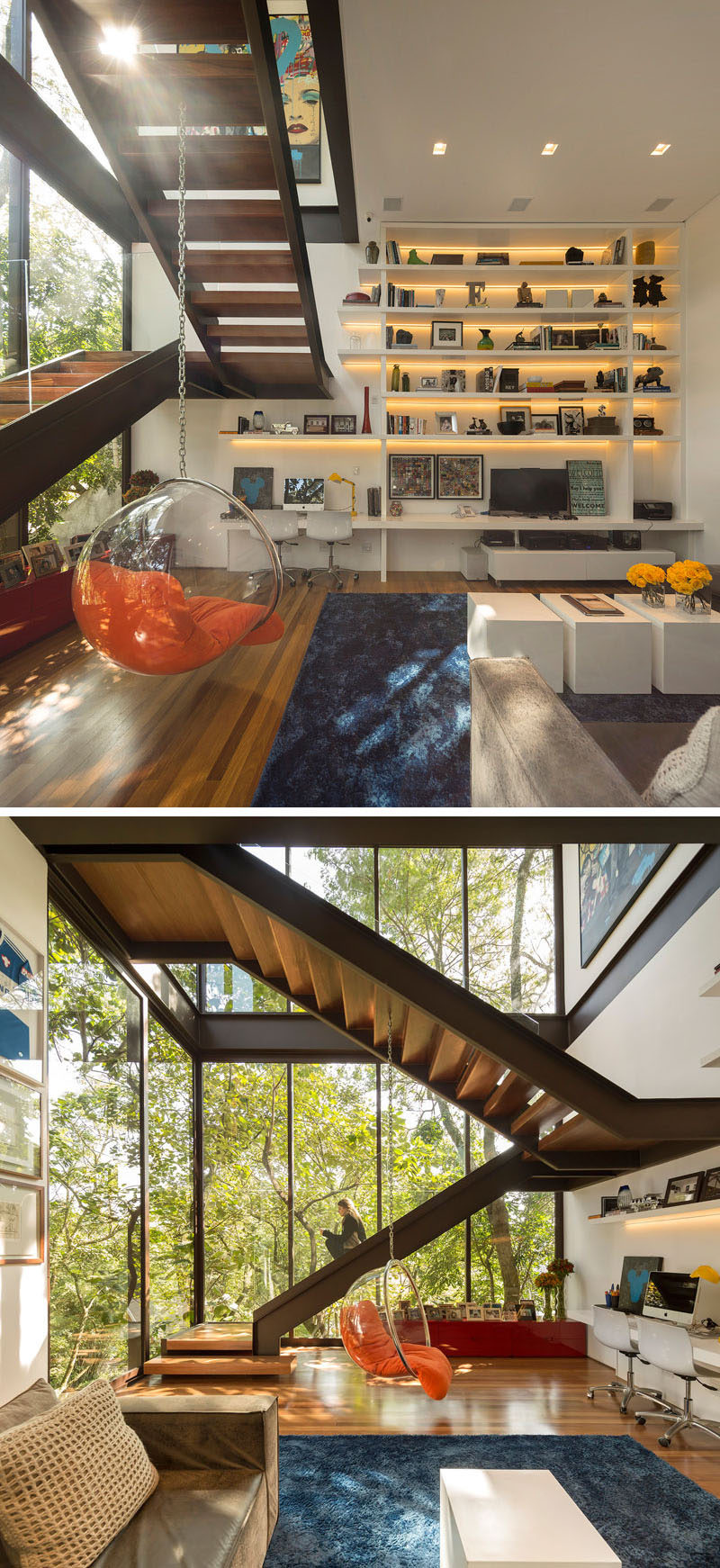 ---
Upstairs, you can see how the wood ceiling from the main living area flows through to the upper areas of the home.
---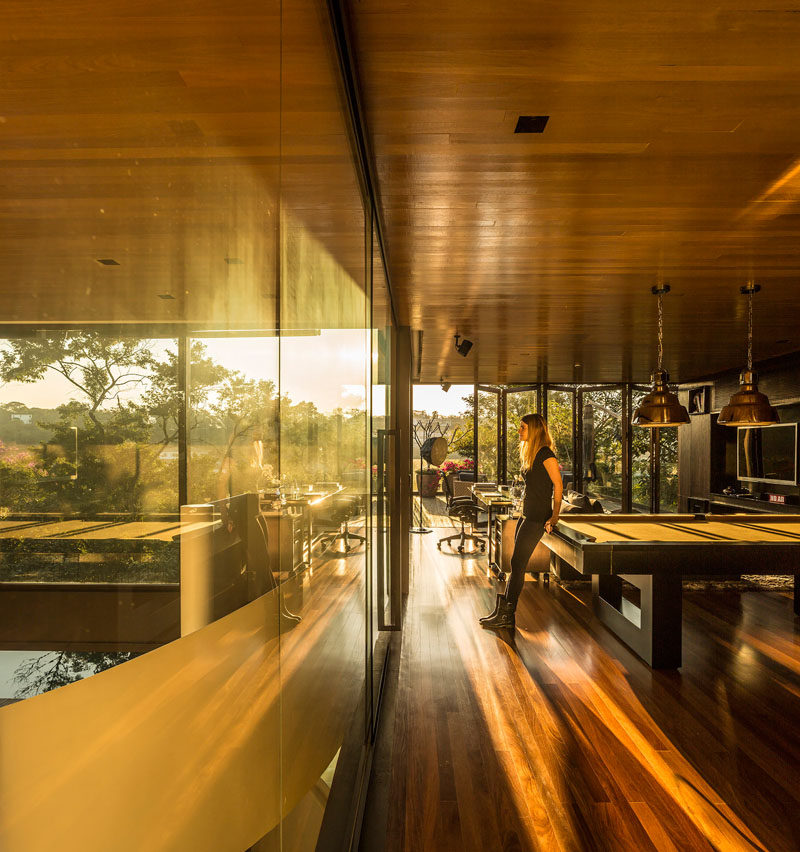 ---
There's also a small outdoor space just off the upstairs games area and living room that has a view of the pool below.
---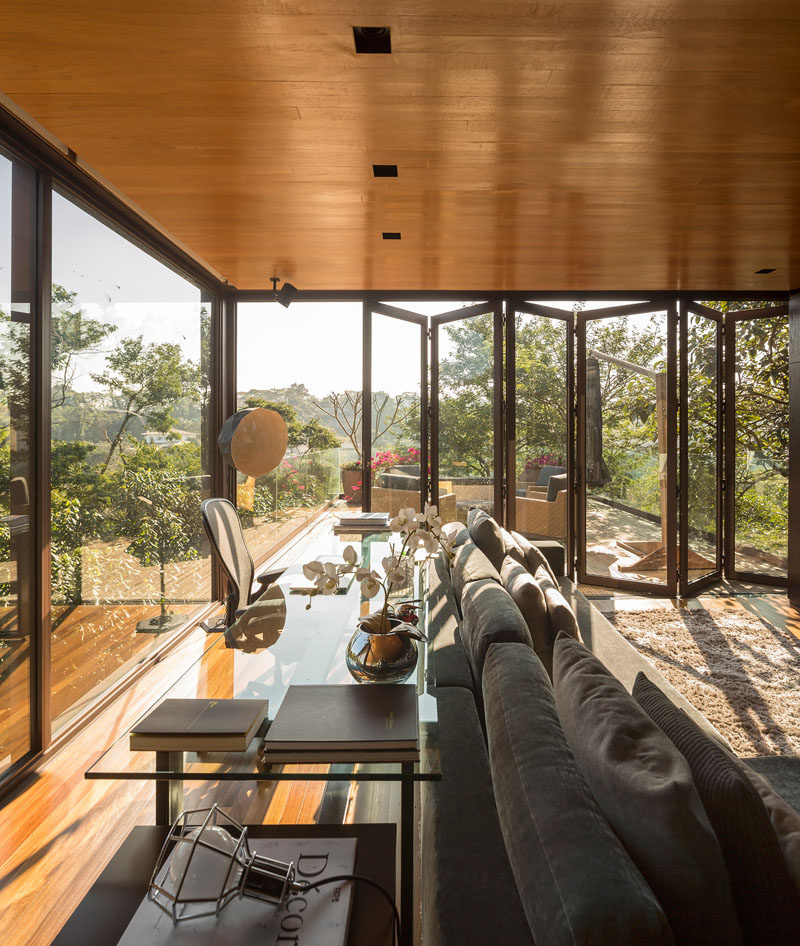 ---