Watch how this ice press makes perfect spheres of ice for cocktails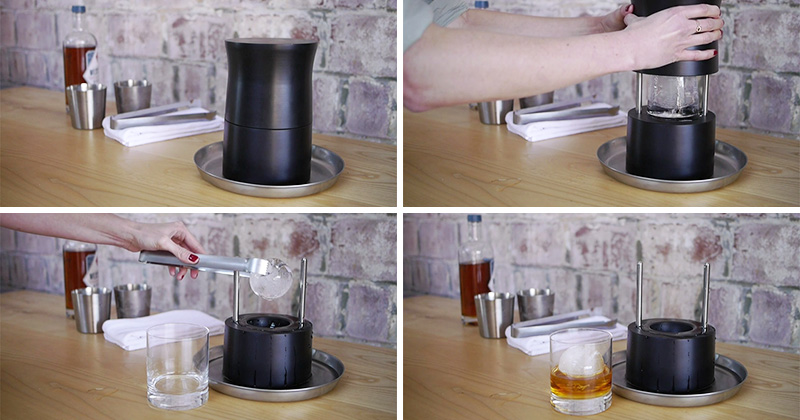 Seattle-based design studio Graypants, have created their first countertop product, named the Ice Press. As the name suggests it creates spheres of ice perfect for cocktails, utilizing the thermal properties of aluminium.
Watch the video below to see it in action.

---
Get the contemporist daily email newsletter – sign up here