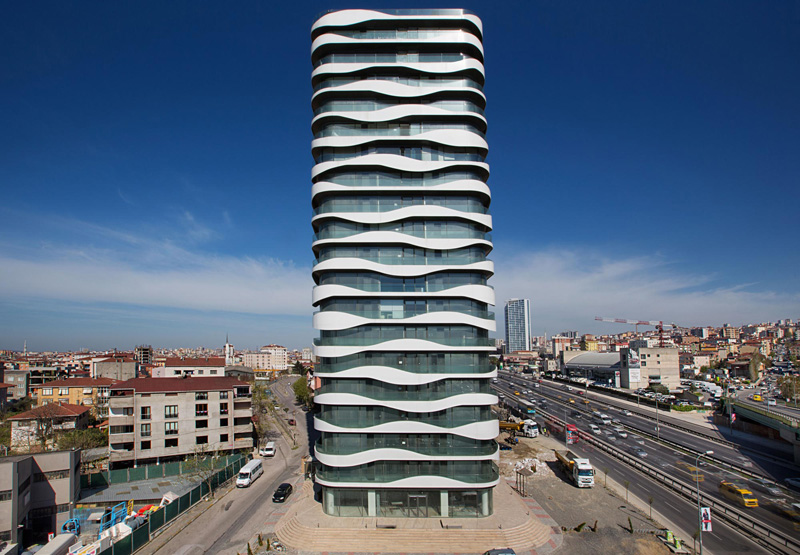 BFTA Mimarlik have designed Metro Ofis, a building in Istanbul, Turkey, that features wavy aluminum panels that add interest to the exterior.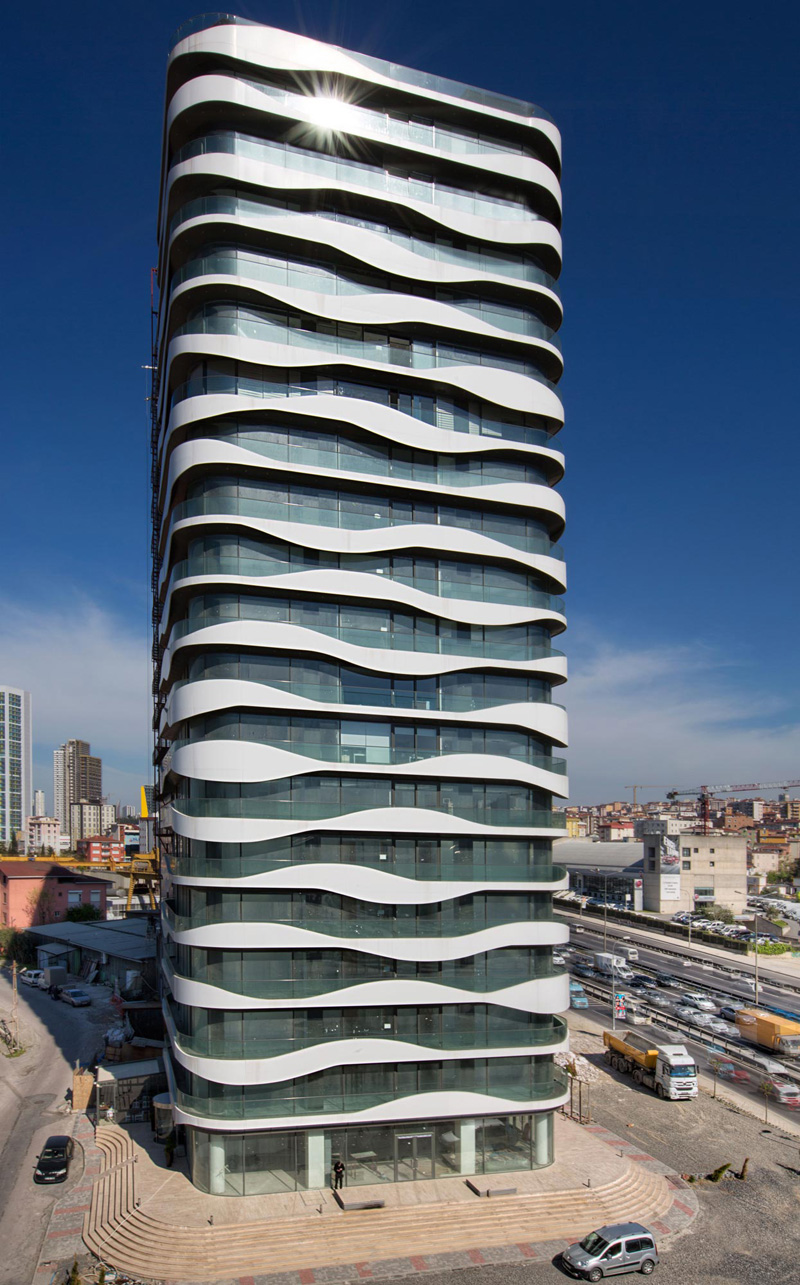 The designer's description
Located in Pendik, which is rapidly-growing business district on the Asian side of Istanbul, Metro Ofis is sited just on the edge of the oldest highway of the city. 60 m tall tower building consists of 77 offices distributed on 20 floors by 1, 2 and 3 units.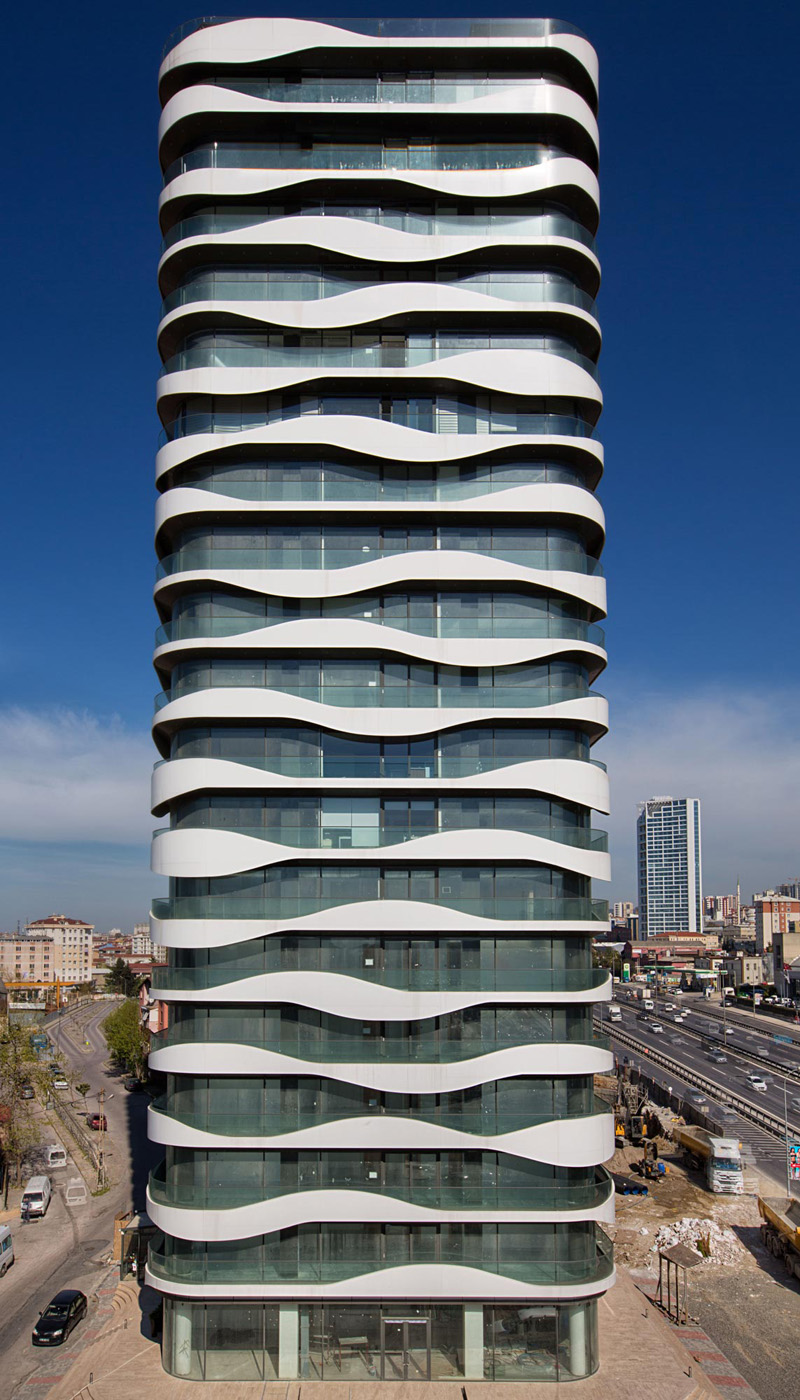 Nowadays E5 road has lost its highway character becoming a large boulevard without pedesterians. Fancy residential and mainly commercial buildings are being developed along the highway, competing to be a "landmark" of their own.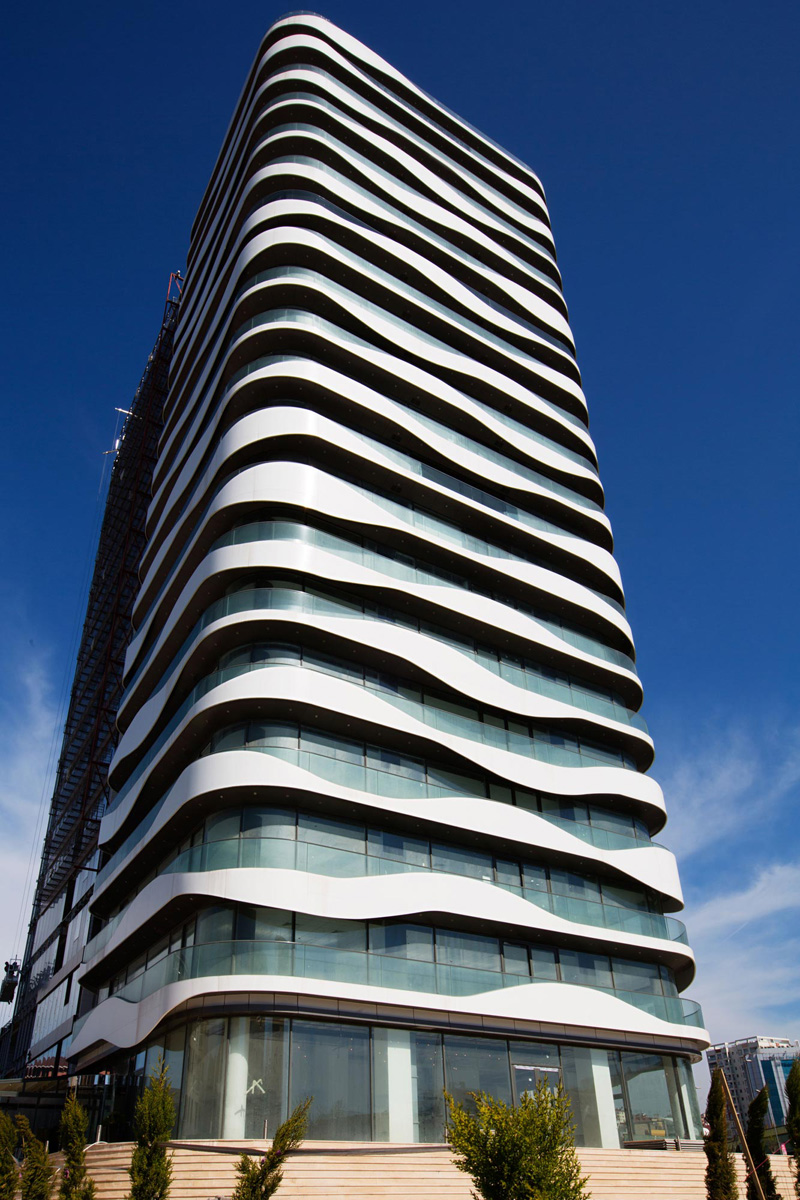 Due to a special regulation of the local authority, Metro Ofis is attached to another same height building. Thus the building is not designed to be a landmark among many so called landmark buildings, but be an "interesting" mark for this fresh commercial area of Istanbul.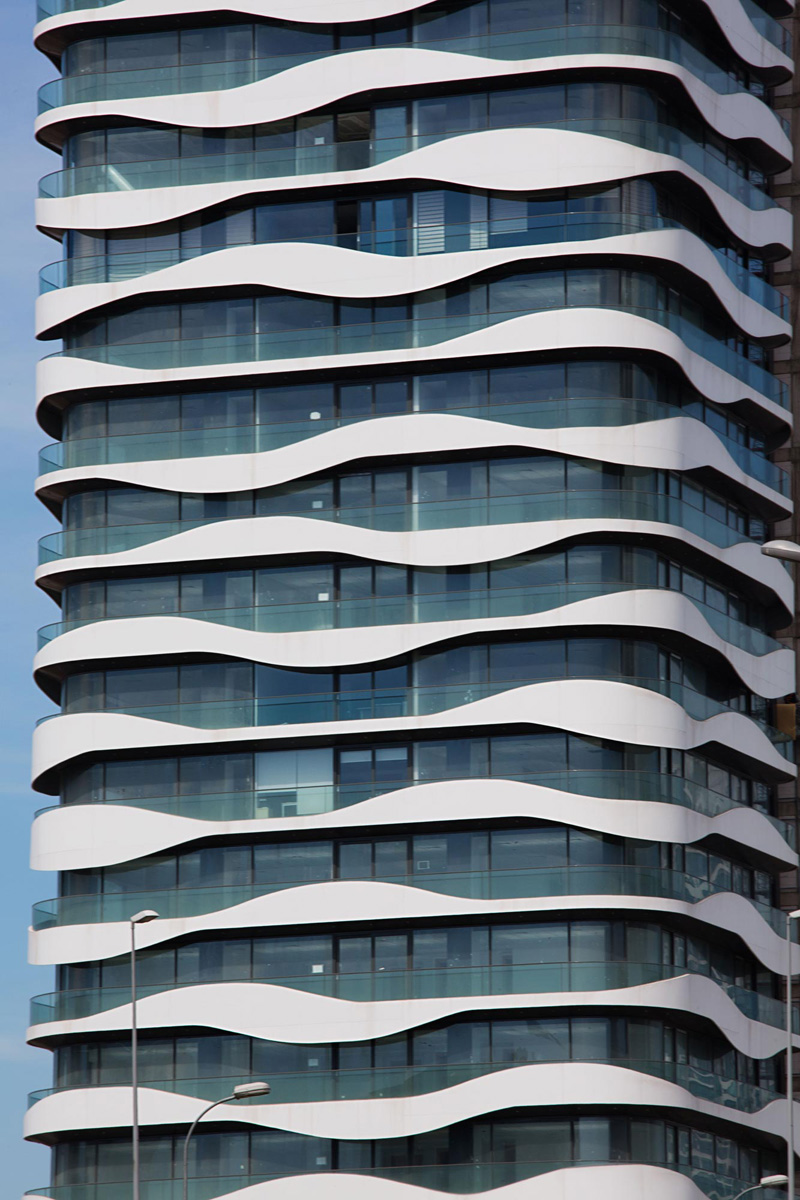 Fast traffic and car circulation through the highway are some of the signs of 'Metro'polis life style. Takacik metro station is in front of the site, that is why the building was named 'Metro' Ofis. Thin reinforced concrete slabs, have been covered with white CNC-cut aluminium cladding panels in different shape and rhythm on each floor. Providing dynamic image to the building, these different sized waves, serve as solar control.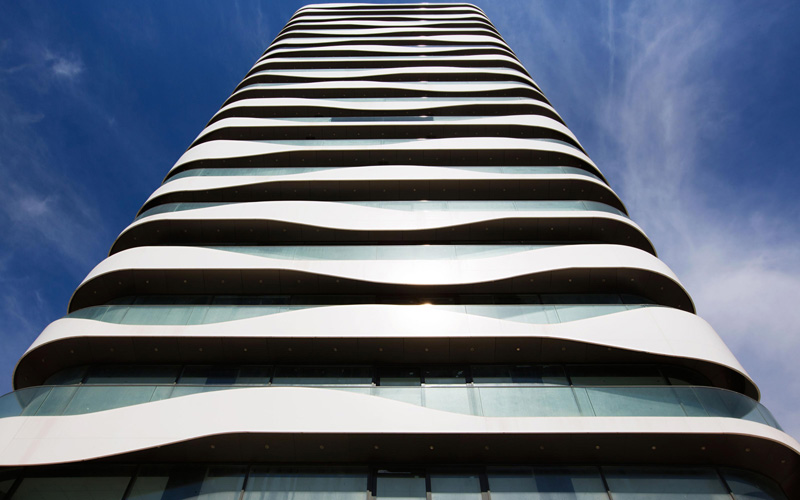 Neutral glass color and dark window frames provide imperceptible continuity. Also balcony´s dark grey roofing provides extra contrast; dark noon shadows make white waves feel like they hover throughout the facade.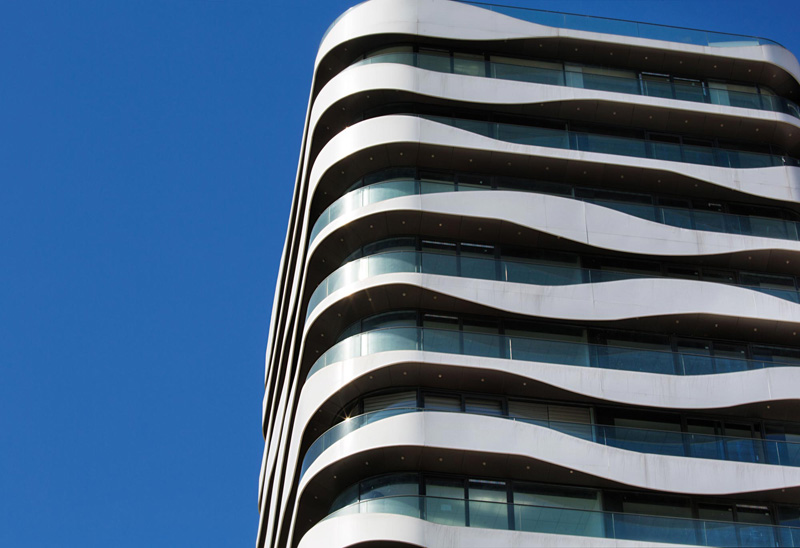 Architects: BFTA Mimarlik (project team: Fuat Taskiranoglu, Beylem Taskiranoglu, Miguel Zapatero, Murat Nizam) | Collaborators: Selim Kanbur / Structural, META/Mechanical, Haskar Muhendislik / Electrical, Min Tasarim / Renderings, ARC Maketevi / Model Photography: Gurkan Akay